Recently we were asked to review Elana Amsterdam's new cookbook, Paleo Cooking from Elana's Pantry. We were honored with the opportunity to receive an advance copy, and really excited to see what goodies Elana had come up with for her new book. Elana was a huge inspiration to us when we started blogging. We thought her photos were beautiful and elegant, and her blog was bright and clean. A style we really respected from a food blogger. She clearly has great taste. Not only were her photos an inspiration to us, but her blog pretty much taught me (Hayley) how to bake with almond flour and coconut flour. Her chocolate chip cookies were the very first almond flour dessert recipe I ever tried. They of course didn't turn out as perfect, but they were delicious and really fun to make. Along with Marks Daily Apple, Elana's blog was really the one other blog I followed when I first started Paleo.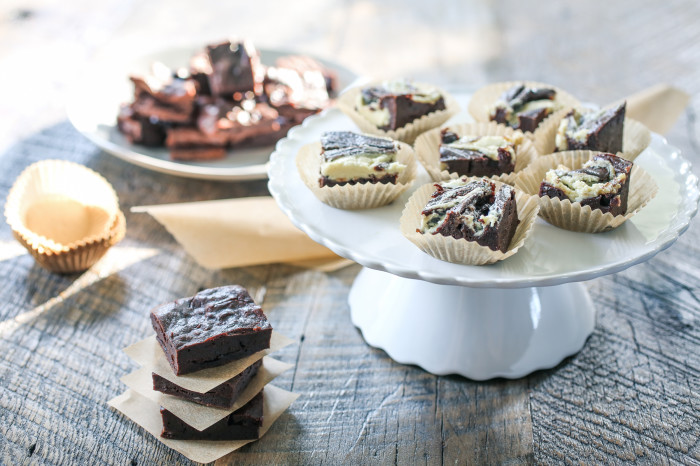 We received Paleo Cooking from Elana's Pantry a few days ago, and immediately started flipping through. The photos are outstanding (really outstanding), and to quote Bill who designs all of our cookbooks himself (with a bit of input from me) "I am really digging the simplicity of this book, it's beautiful." There are so many recipes in this book that we are excited to try. Honey Lemon Chicken, Breakfast Sausage, Date Orange Bread, Chicken Marbella, BAGELS!! And many more. In the beginning of the book Elana does a great job at simply explaining the basic guidelines of the Paleo diet, as well as information on pantry items that she keeps in her home and what she uses them for.
Among many of the tasty looking recipes in Paleo Cooking from Elana's Pantry, the one that really stood out to me was the Flourless Nut-Free Brownies, and really for a selfish reason. We have 3 months until our wedding, and one of the things that keeps me up at night is the grain/gluten-free cookie table we are having. These brownies are simple enough that I could see myself making TONS of them for our cookie table. I actually think I may hand this recipe over to my mom, because she has always been the brownie queen, and this is a great one for her to make.

I made two batches of these brownies yesterday to try out. The first batch was the exact recipe from the book. Well, not completely exact because I forgot the coconut sugar, but they turned out great without that one ingredient. The second batch I made was with white chocolate swirl. Yes, I used white chocolate. I purchased Sunspire white chocolate chips from our local Food Co-op, and melted them down with about 2 teaspoons of palm shortening. I then dropped large dollops of the white chocolate on top of the brownies before baking them, and made beautiful swirls with a butter knife. If you are completely against using white chocolate, even for a dessert splurge, then I'm sure you can accomplish this by using coconut cream concentrate. Sunbutter or almond butter would also be a nice swirl addition to this recipe.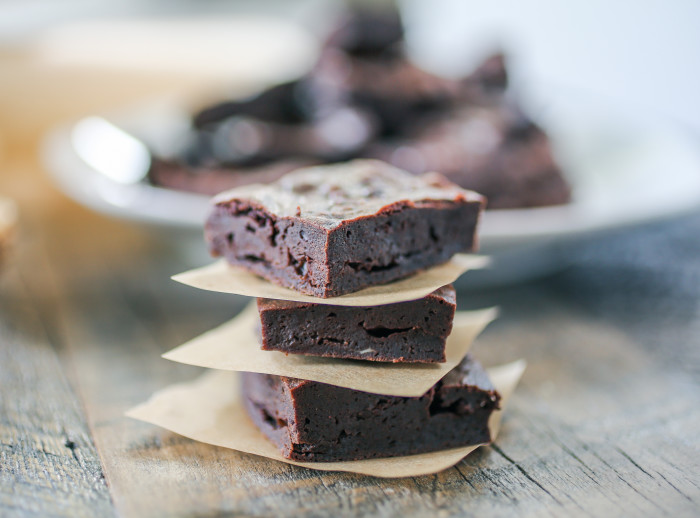 Both brownies turned out great, and I cut them into bite size pieces and placed them in little wrappers to really get the wedding cookie table vision going. They were delicious. They smelled and tasted like "real" brownies, and the best part was that they had minimal ingredients, and took 25 minutes to bake! Can't beat that. Gourmet in a short time is my kind of food. These brownie bites will for sure be on our wedding cookie table, giving me one less thing I now have to worry about.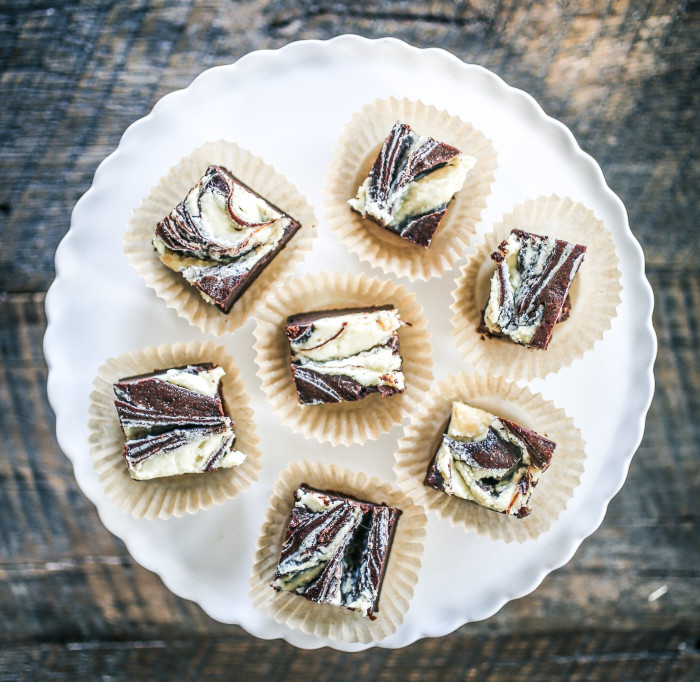 Congratulations Elana on a beautiful new book, and thank you for a fantastic addition to our wedding.