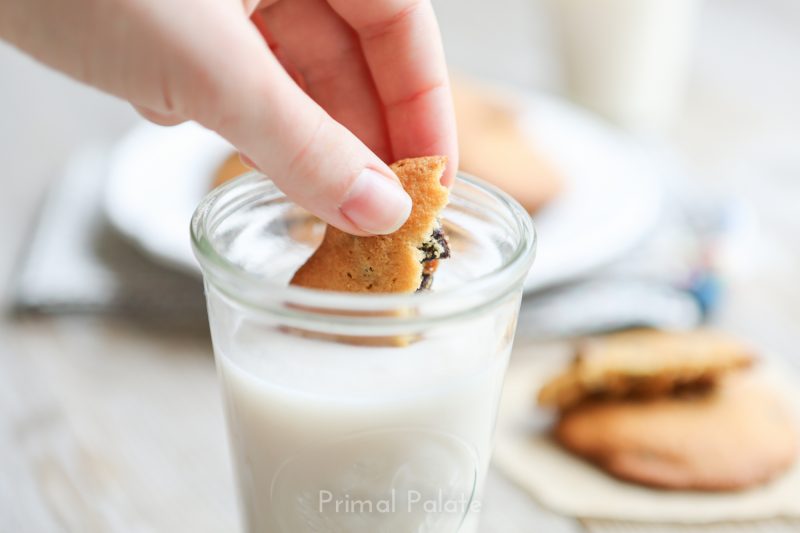 Not much is better than a warm chocolate chip cookie and a glass of milk (unless you are me and you have Candida overgrowth and an extreme aversion to milk…but anyway…) We have pretty much mastered grain-free chocolate chip cookies between our original recipe found here on our blog as well as in our first cookbook, Make it Paleo, and now our slice and bake cookies with Cappello's. The only problem is that both of those recipes use almond flour as the base, and there are a lot of people with nut allergies in this world!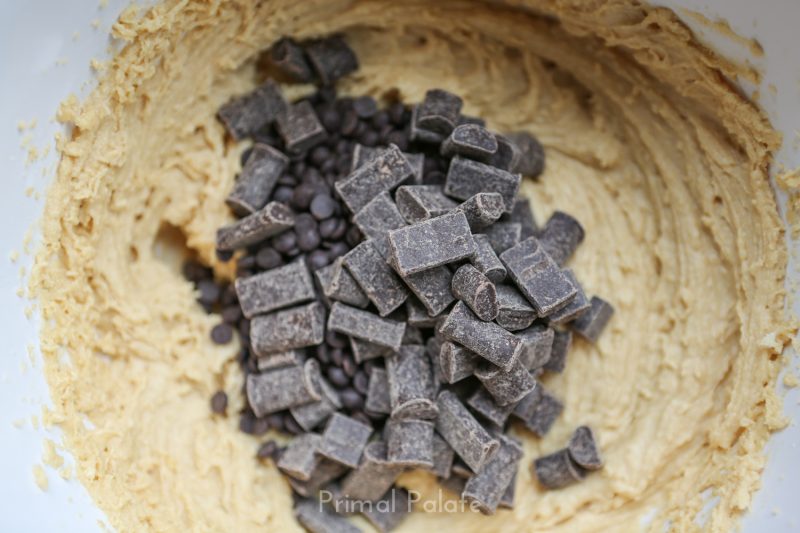 I view blanched almond flour and coconut flour as the two main grain-free flours used for Paleo baking. Other nut and seed flours/butters have their place, but can't always be used to make cookies, cakes, and other desserts like almond and coconut flour can. Grain-free baking is already pretty tricky (baking in general is tricky), and it becomes even trickier when someone sees a recipe for cookies using almond flour, and hopes they can just sub coconut flour in it's place. Almond flour and coconut flour work completely differently in baking, and you have to understand the two to really be able to use them properly. Almond flour is much easier to use if you are new to grain-free baking, but coconut flour takes some practice.
I thought there was no hope for anyone with a nut allergy if they wanted a cookie or other pastry that had the same flavor and texture as the real thing, until I talked with my friend Brittany. Brittany Angell, who just released her Paleo Bread book, Every Last Crumb, has managed to figure out how to make coconut flour do things that I never in a million years thought it was capable of. She has given me a few tips, but I still don't think I could  manage to make the magic that she does with coconut flour. Coconut flour is very, very dense, and absorbs all moisture, so there has to be a real balance with the ingredients used when baking with coconut flour.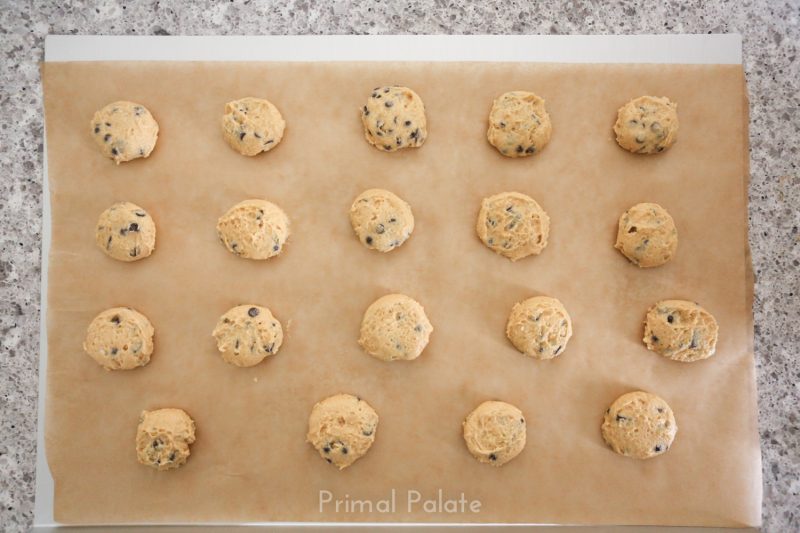 I've been working on a nut-free cookie recipe off and on for over a year, and I finally came up with a chocolate chip cookie that I'm pretty happy with. I've tried it two ways, and both ways turn out pretty well, although the look of the cookie is very different, they both have great texture. I made these cookies yesterday and added some chopped candy cane in them to send out as thank you gifts, and for that batch I used mostly granulated maple sugar, with a little bit of maple syrup because I felt like the batter needed more moisture. For that batch I also used baking powder. The recipe I'm posting today uses baking soda, and only maple syrup. The batch I made today spread a lot, and the batch I made yesterday held it's shape pretty well, so it was a smaller cookie, and needed to be slightly formed before baking so that it would look the way I wanted it too. The batch I made today was able to be scooped out using my disher, and put directly into the oven. The batch I made today also needed to be spaced out a bit more (about 2 inches), since the cookies spread.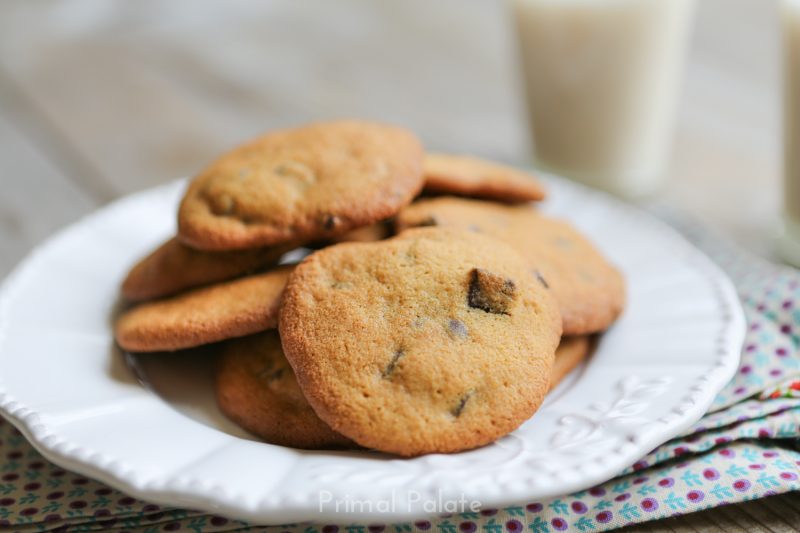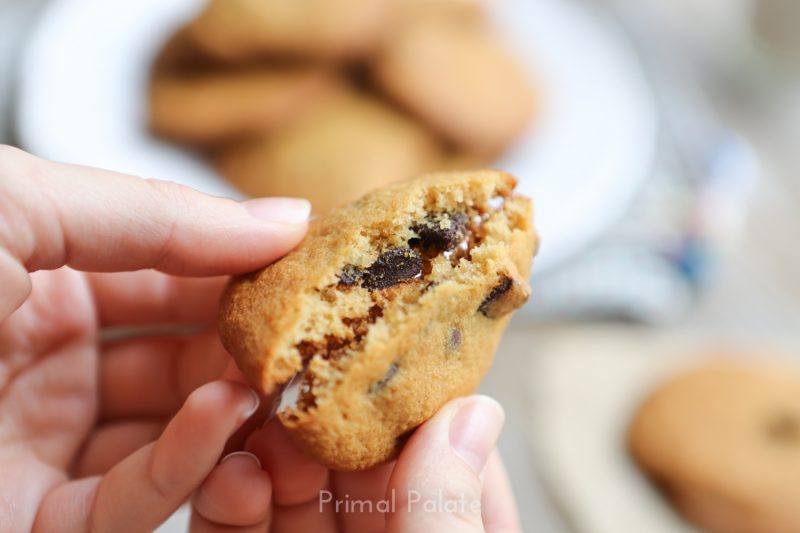 If you would like to try this recipe using granulated maple sugar, then you need to use 1/2 cup maple sugar, and 1/4 cup maple syrup. You can also use honey in place of the maple syrup if you would like. For these cookies we used enjoy life mini chips, and the chocolate chunks for a fun mix of chocolate texture in the cookies. This recipe is really easy, very delicious, and is a great option for those who want a chocolate chip cookie and cannot have nuts!