Hi everyone! I'm finally back with part 2 of My Life is a Detox. In this post I'm sharing with you the tools I use every day to help my body detox. Lets face it, when you are healing everything feels like work. Eating is work, sleeping is work, taking supplements is work. You aren't just doing things anymore. It all has a purpose, and the purpose is to get you well, and as fast as possible. There are many days where I just want to scream "ENOUGH", and not have to think about all of this stuff every minute of every day. The reason I love so many of these tools that I'm sharing with you, is because they are easy, and don't take a lot of work, and many of them feel like you are just pampering yourself, which is so important when you feel like doo doo.
Some of the things I am listing I do not use every day, but try to incorporate as much as I can.  Since each and every one of these detox tools could have a full page written about their own benefits, I have linked to other articles about each one in particular, since my post will just be a summary of sorts.
I will be writing a Part 3, which will be talking about the ways we try to eliminate toxin exposure in our homes and in daily life. I was originally going to include it in this post, and then it became way too long. So that will have to be a part 3 that I hopefully get finished sooner, rather than later!
If you aren't sure why I try to help my body detox, make sure you check out part one for that information!
I hope you all enjoy!
xo,
Hayley
---
My favorite tools to help my body detox every single day:

Other detox tools that I try to use a few times a week: 
These are the things I don't necessarily make time for daily, mostly because they are more time consuming.
This is a POWERFUL detoxifier, and should be used with caution. We have a High Tech Health sauna. This is a major investment, and we decided to purchase one after we found out that we both have MTHFR, and read about the benefits from Dr. Ben Lynch. High Tech Health is very mindful about the wood they use as well, which is important, because you don't want to be breathing in toxins while you are trying to detox. (The side-note here is that most saunas are made from Hemlock, which can off-gas and put an additional burden on your detoxification needs. HTH saunas are made from Poplar wood, which does not off-gas.)
After all of the research I did on saunas, I really felt that if we were going to get a sauna, it should be this one. We ended up getting the two person sauna, which is really nice, but after having it for a while now, I feel as though we should have gotten the one person sauna. Bill and I tolerate different times and temperatures in the sauna, and our dog Charlie gets really upset if we are in there together, so it's just better for both of us if we go in alone.
Benefits: The benefits of using a sauna are immense. This is what Dr. Lynch lists from his post, but I would highly recommend reading his entire post about using a sauna, because I cannot go into that amount of detail here in this post.
increased oxygenation to peripheral tissues and cells
increased elimination of harmful metabolites, heavy metals and solvents through the skin via sweat
decreased burden on the liver due to increased elimination through the skin
relaxation and down time
warmth
increased metabolic rate due to increased temperature
increased heart rate which provides heart rate variability
Raising your body temperature is very important when dealing with something like Lyme as well. It really kills those little stinkers. I am super sensitive to heat right now. It makes me extremely anxious, and kind of flu-like, so when I use our sauna, I literally have to go in at 105 degrees, with the door cracked, and can only handle about 10 minutes max.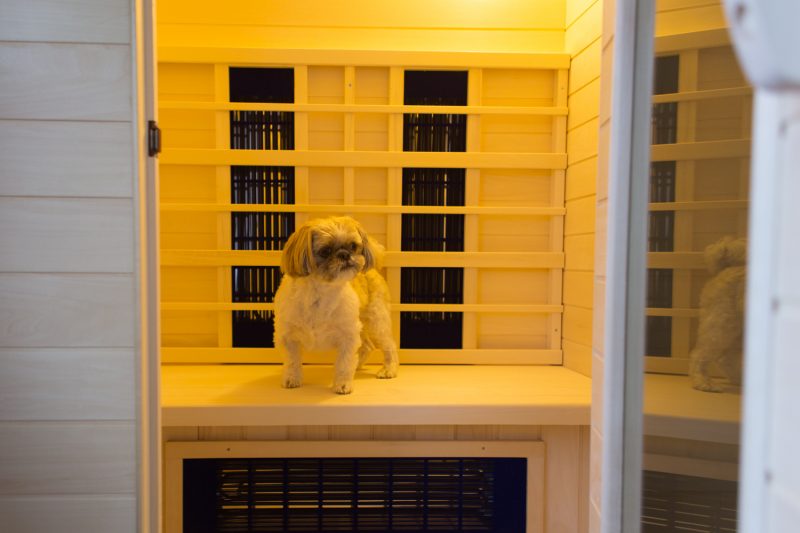 [No Shih Tzus were harmed during this photo. Saunas are not for pets!]
This is another great way to get your body to sweat and eliminate toxins. I prefer foot baths right now, which can be a good thing to try if you feel negative effects from a bath, similar to using a sauna. There are tons of different recipes for baths. You can try just using epsom salt and lavender oil, which is really calming. Some people add in apple cider vinegar, or baking soda, ginger, or even peroxide, or bentonite clay. Some will use a mix of those things.  Right now I've really been enjoying Dr. Singha's Mustard Bath that my good friend Suzanne sent me.
Benefits: Opens your pores, raises your body temperature, and stimulates excretion of toxins through the skin by sweating. The ingredients in the bath have different purposes. While you are soaking and sweating, you are also absorbing things like magnesium from the epsom salts. Ginger can stimulate more sweating, peroxide can help kill bacteria, and things like clay will help draw toxins out and bind to them. You want to be sure you are bathing in filtered water so that you do not absorb chemicals, toxins, and heavy metals that are in our public water supply, and be sure to rinse off after the bath.  Like with sauna use, you want to be sure you rehydrate with water after the bath. I like to add a pinch of Himalayan pink salt for minerals after baths or sauna time.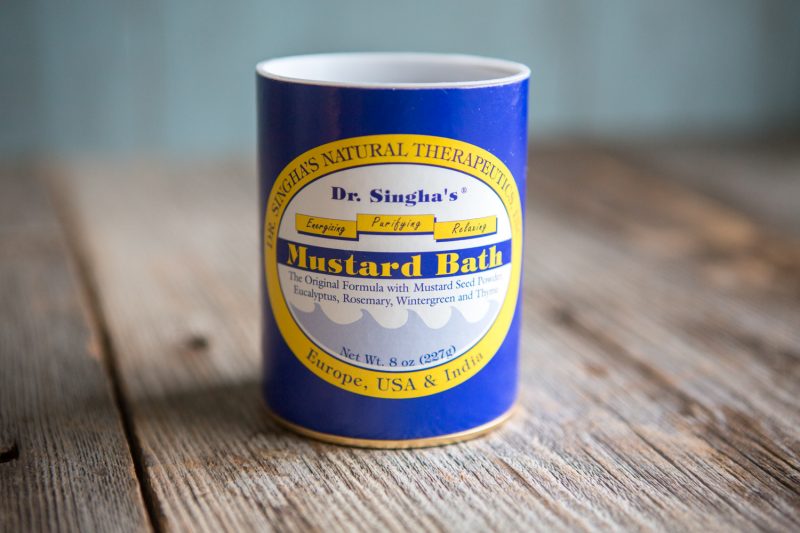 Castor oil packs are so great and easy to do, but when I first heard about them, I had no clue what they were. I got all the supplies from our Co-op, but realized that they work best without the flannel. I prefer to apply the castor oil directly to my abdomen (mainly over the liver), and apply plastic wrap over that, and then the hot water bottle. The soaked flannel makes it way more messy, and then you have to figure out how to wash it when it gets gross. Just not cute. This is the castor oil I use.
Benefits: Castor oil packs are said to support the liver during detoxification. They can also be used to support uterine and ovarian health. I've heard some women say they helped with things like PCOS. They also stimulate the digestive system, and are extremely relaxing.
You want to do a castor oil pack for 45-60 minutes, so you can do this while you watch your favorite TV show, or listen to a meditation or calming music, or simply use it as time to just breathe and visualize alone by yourself. When I was doing these a lot, our dog would come lay right next to me and sleep, and he usually is a terror trying to get us to play when either of us are sitting or laying on the floor. He did have to bring all of his toys with him to lay with me though. Castor oil is very thick, and will stain, so be sure you are laying on old towels and have many layers so that it doesn't seep through to whatever surface you are laying on.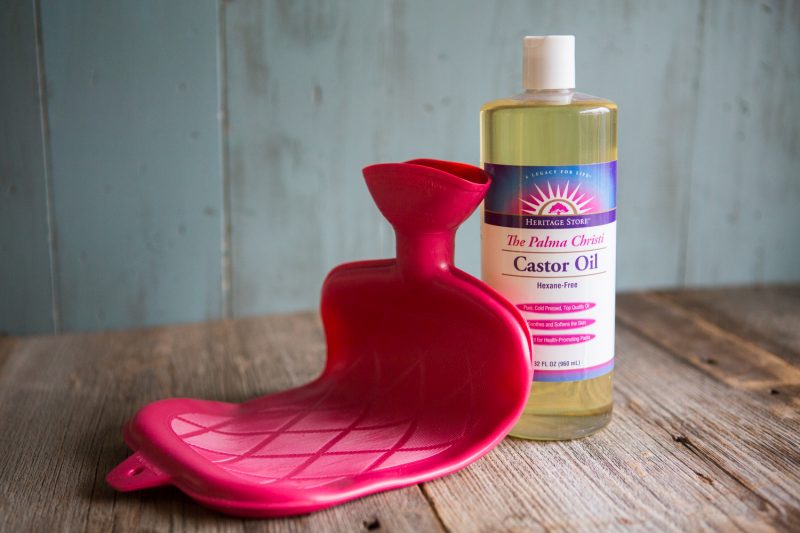 That's it! Those are my favorite detox tools that I try to include in my daily/weekly routine. I'll be back again soon to tell you guys different ways we have tried to reduce the toxin load in our home, as well as personal care and cleaning products we have swapped over the years for more health conscious ones. In the comments below tell me what your favorite detox tools are. I'd love to hear them!
-Hayley