We have exciting news to share today! We have a NEW pack of spice blends available… the Food Lovers Pack! We have been working on these blends since the spring of 2017, and we have been dying to share them with you ever since!
We originally had decided on a different blend for one of the three in this pack, and then after a trip to the beach in June, we were inspired to change the idea for this pack.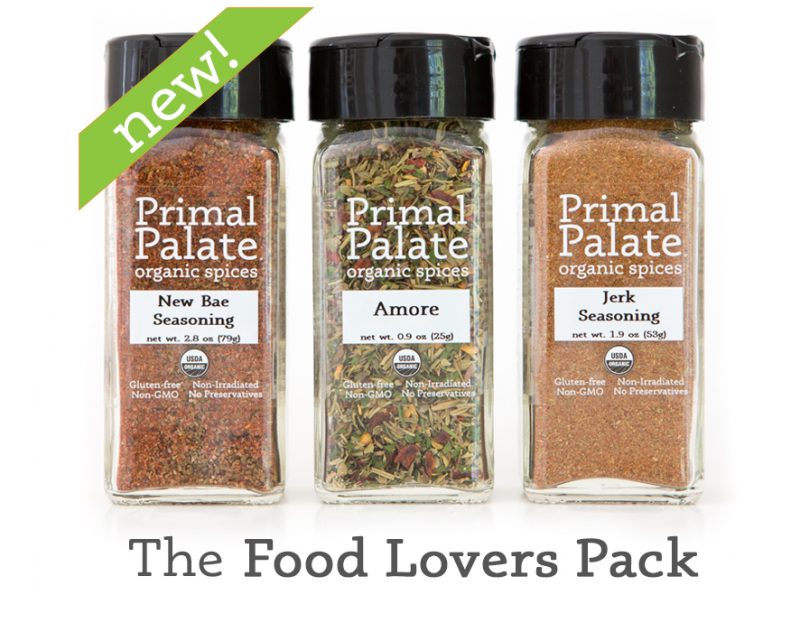 We had a perfect Jerk Seasoning, as well as a great Italian Seasoning. The third was another herby blend which will make it's way to production at a later date. While on a long walk at the beach, I said to Bill "let's make a bay seasoning but call it Bae instead. We can call the Italian blend "Amore", and it will be the Love Pack." We decided on The Food Lovers Pack, because "The Food Lovers Primal Palate" was our original blog name when we first started it in 2010, and because each of the blends fit that theme. Amore and Jerk are self explanatory, but for those who don't know, BAE is short for Before Anyone Else, and is a name for your boyfriend or girlfriend. 😉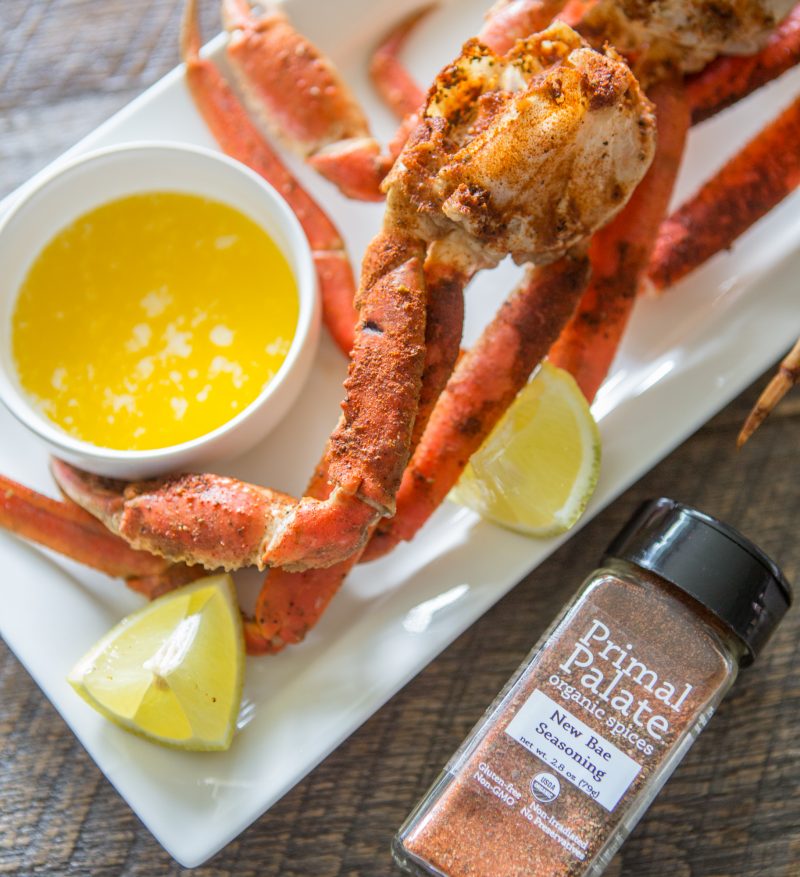 Crab Legs and New Bae are the new hot couple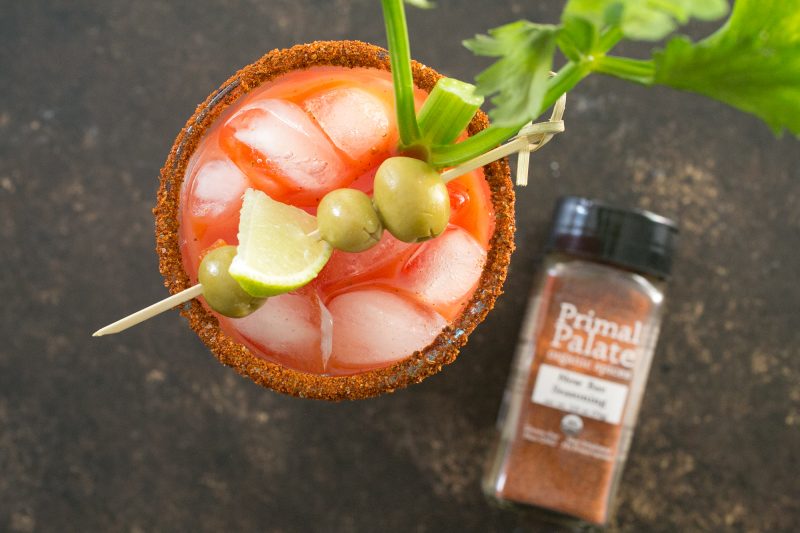 Bloody Mary using Primal Palate New Bae Seasoning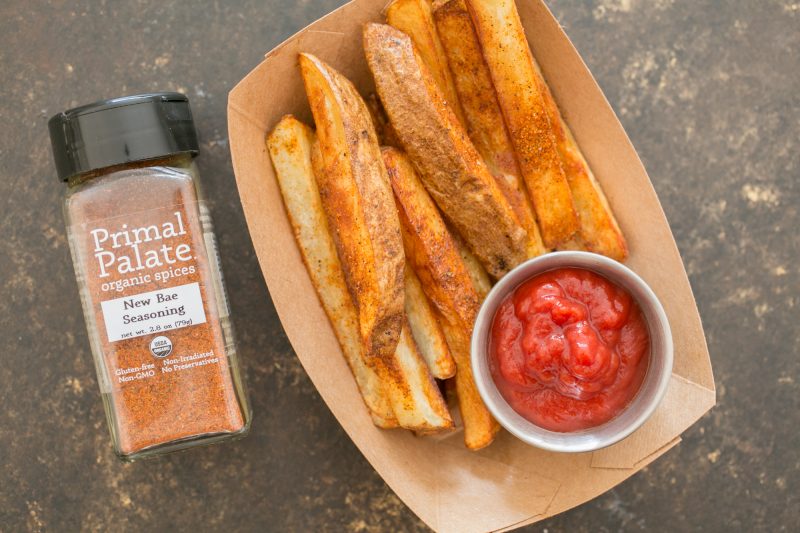 Epic New Bae Fries
New Bae Seasoning™
New Bae is literally our New Bae. It's really become the sweetheart blend in our kitchen. We LOOOVE it on potatoes (like fries), it's also the absolute best on crab legs. It goes great on chicken, and also popcorn (if you partake in corn from time to time). The blend is salty, and packs quite a kick due to the ancho chili and cayenne (and black pepper too!) You're really going to like this blend if you like heat.
As an awesome bonus, it also happens to be low FODMAP!! People have been asking for a low FODMAP blend ever since we launched our spice blends over two years ago. It's not easy making spice blends without garlic and onion (and other FODMAPs), but this blend happens to taste amazing and it was even just happy coincidence that it's a low FODMAP spice blend!
Ingredients: Himalayan Pink Salt, Paprika, Celery Seed, Black Pepper, Ancho Chili Powder, Cayenne, Cardamom, Allspice, Mace, Bay Leaves.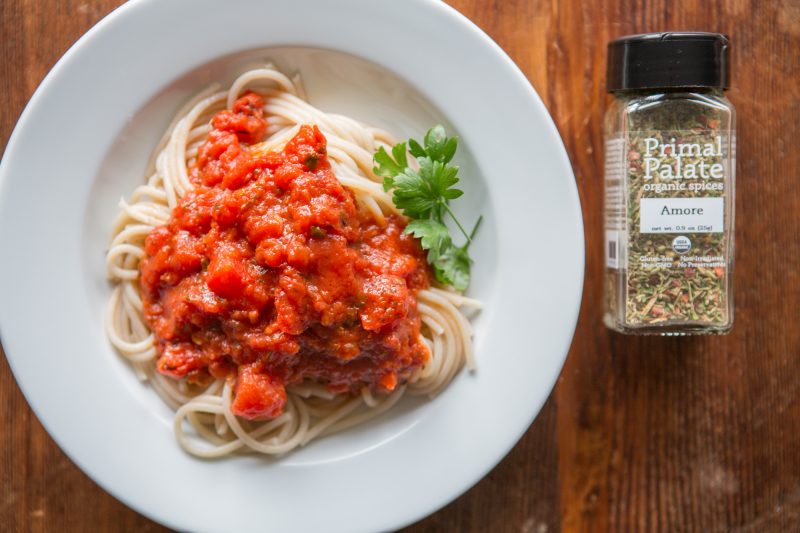 Perfect pasta sauce every time with Amore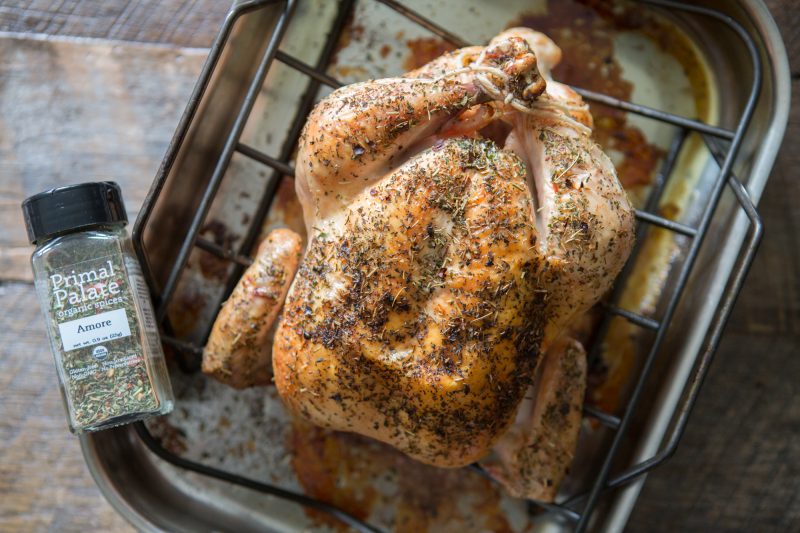 We've always loved Super Gyro as our go-to chicken seasoning… until we fell in LOVE with Amore
Amore
In case you didn't know, Amore is the Italian word for "love" – and that's exactly what you're going to feel when you cook with this beautifully balanced Italian seasoning. We've been using it to perfectly season pasta sauce, and also using it to season chicken we're roasting in the oven. It also makes a great Italian Dressing, and you're going to just love it for so many different uses. This blend also has a hint of heat, though way more tame than the New Bae Seasoning. The red pepper flakes round out the classic Italian flavors in this blend. Ingredients: Garlic, Rosemary, Onion, Oregano, Thyme, Basil, Parsley, Red Chili Flakes.
If you read that carefully, you'll notice that this blend happens to be salt-free. Now, we are actually big believers in salt being amazing flavor enhancers and part of a well balanced diet. But some people have medical conditions (or taste preferences) that require very limited use of salt, if any. So we wanted to keep this blend salt-free for those folks. We like adding a pinch of our Pink Himalayan Salt when we cook with this blend, but it doesn't really need it. We love it as is!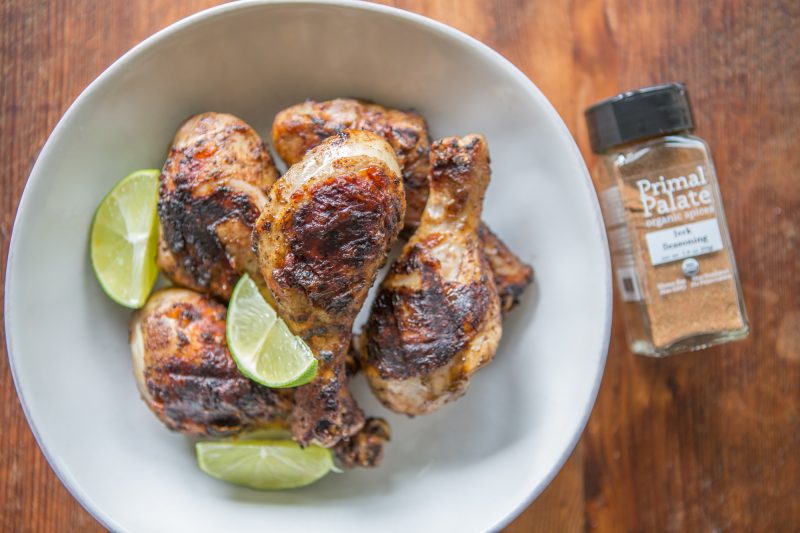 Our Jerk Seasoning makes perfect grilled chicken!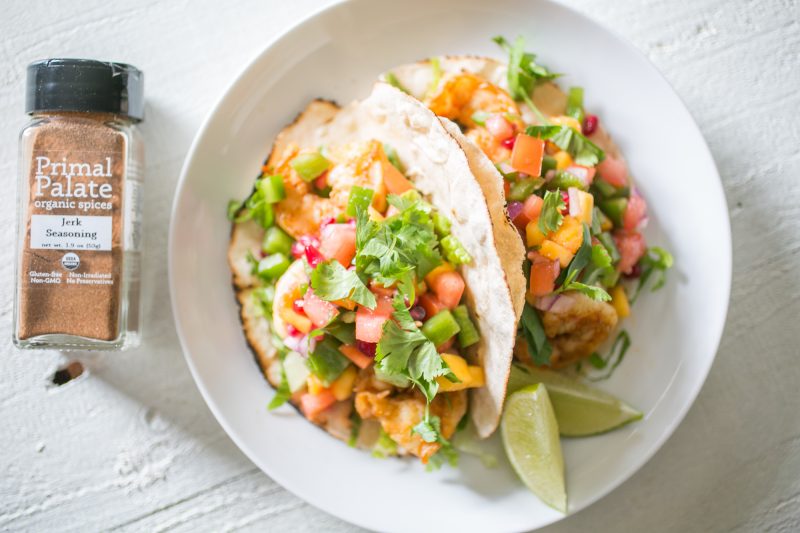 Jerk Shrimp Tacos with Mango Pomegranate Salsa
Jerk Seasoning
This is one jerk you'll be happy to have in your kitchen. Our take on the classic Caribbean seasoning will bring depth to your favorite chicken and pork dishes with its smoky complexity, warmth, and well-rounded flavor. Our Jerk Seasoning is on the mild side, allowing for flavor that complements many base ingredients, we love it on simple roasted sweet potatoes!  We really enjoy our Jerk Seasoning on grilled chicken, and it also makes some killer shrimp tacos!  Ingredients: Himalayan Pink Salt, Onion, Smoked Paprika, Allspice, White Pepper, Cinnamon, Thyme, Chives, Ginger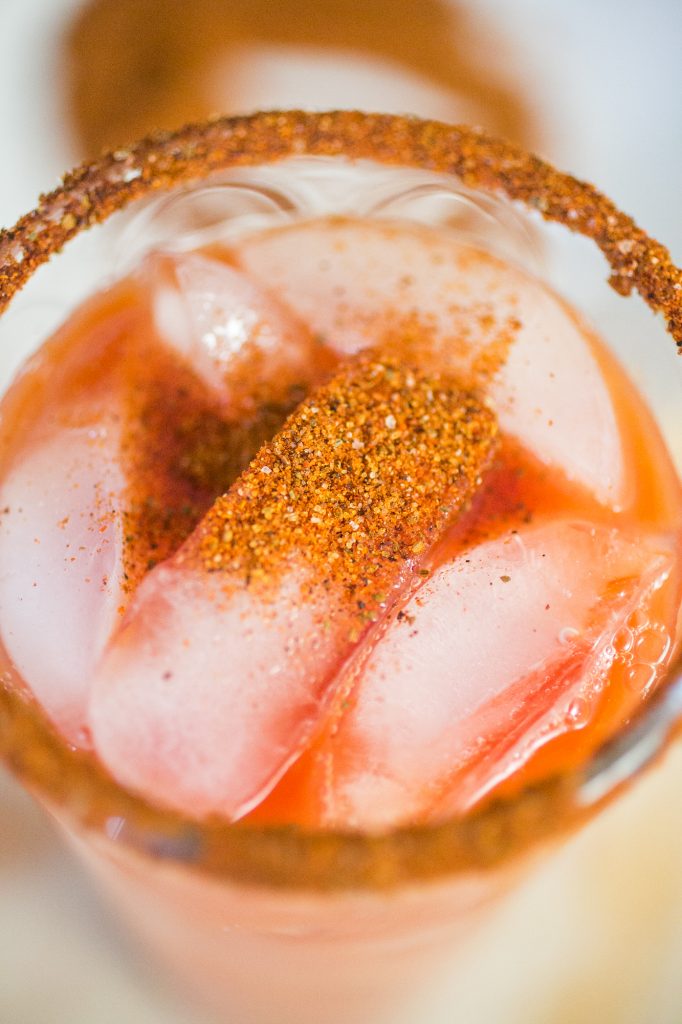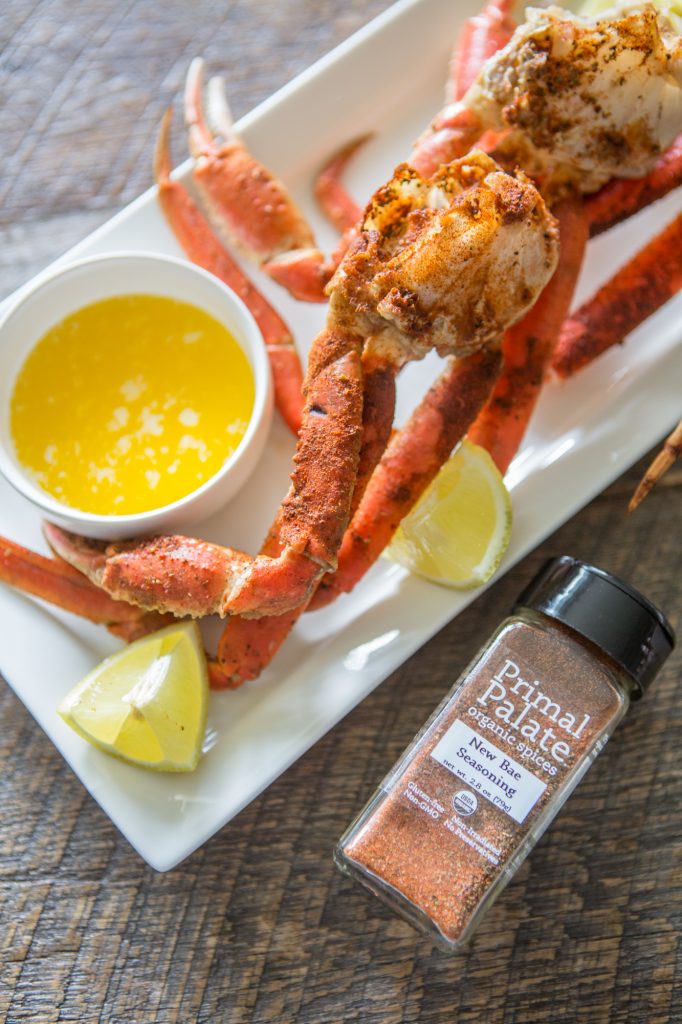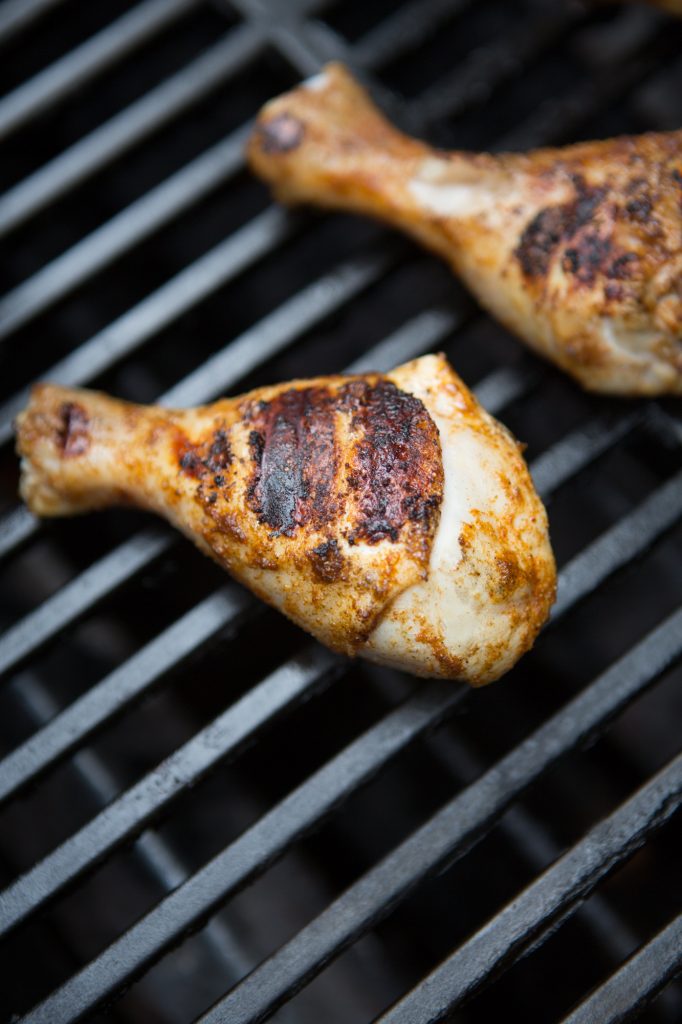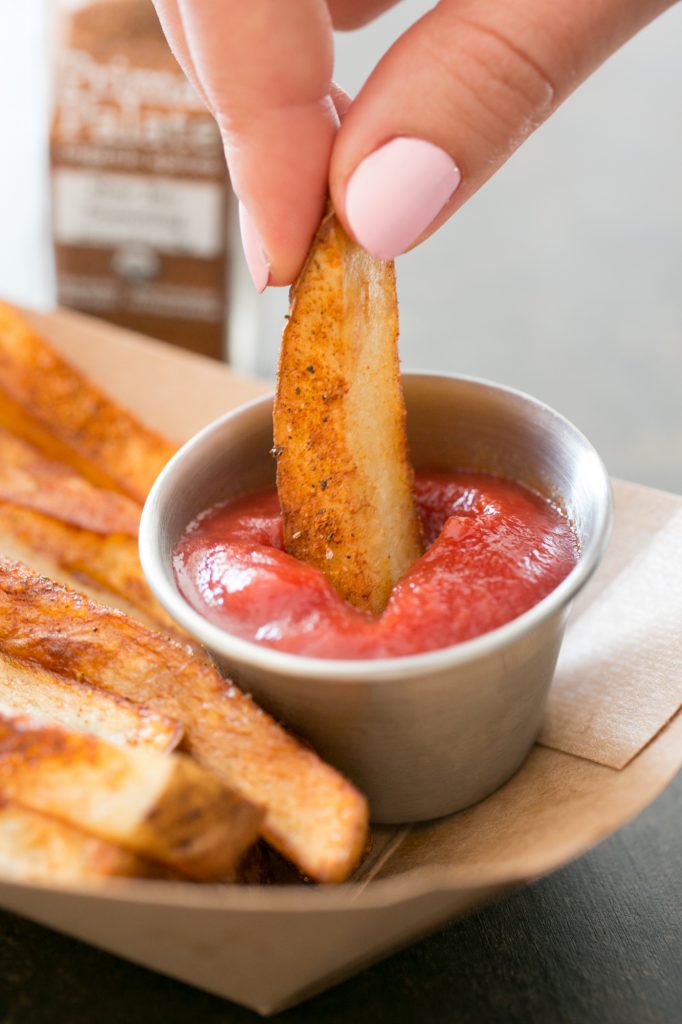 Good news: all of the pictures you see here in the post are recipes that are coming your way soon! We've been busy developing many recipes surrounding the release of this pack! You're going to love these recipes. They're SO EASY and delicious!
The Food Lovers Pack is all about flavor, and we know you will fall in love with each of these blends when you try them! They bring so much flavor to the meats and vegetables we have been cooking the last few months, and are so versatile. We have a lineup of delicious recipes to share with you all using these new blends, and you'll see many of them featured in recipes over the coming months!
We know you'll love this pack of blends just as much as we do. Get ready to turn up the heat in your kitchen with these new flavorful blends!
-Hayley & Bill