If you follow me on Instagram, you know that I have been working with a Neuromuscular Dentist near Pittsburgh for the severe TMJ/TMD that I had. The treatment has been so helpful for me. My jaw used to click and pop, to the point where you could hear it popping when I ate if you were sitting next to me. I had pain all of the time. I had trouble eating certain foods, and I had a host of physical symptoms that were previously misdiagnosed by other doctors. Since starting treatment, my jaw no longer clicks and pops, I have seen tremendous improvements in anxiety, as well as more energy, and my sleep is better. It's been wonderful!
If you are curious what my treatment entails, it's frequent visits to my dentist for sessions using their TENS unit, and I have a fixed orthotic on my bottom teeth, which needs to be adjusted as my jaw and muscles settle into the new positioning. Typically, you have the fixed orthotic on for 90 days (depending on the patient), and then you move to the removeable orthotic, which can be taken out like a retainer. After you are symptom free, then you transition into braces, or a full mouth of crowns/veneers. The choice of braces, or crowns depends on the patient, and the condition of their teeth. Since I am young, and I have healthy teeth, I will be doing braces as my final step in treatment, and that is what brings me to the recipe we are sharing today.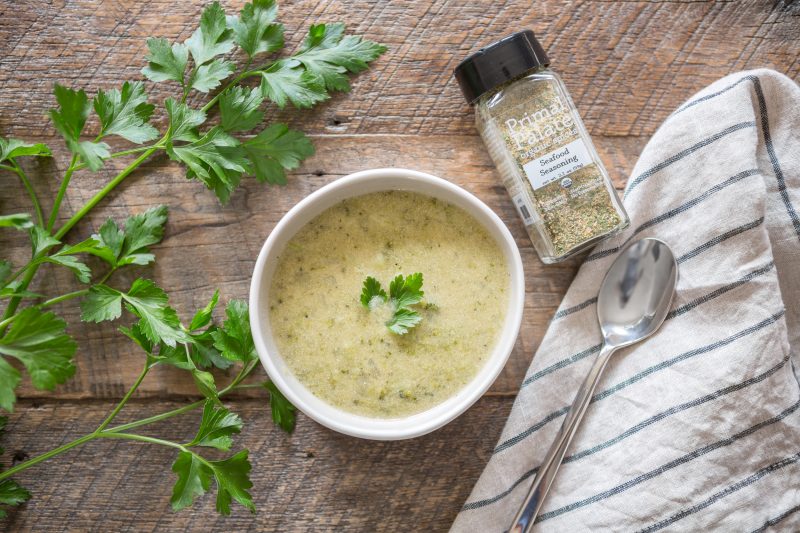 You may be wondering, what any of that has to do with Cream of Broccoli Soup. Well, the other night, I was dreaming about my TMJ treatment, and in my dream I got braces much sooner than I had planned. I knew that I would have a mouth full of rubber bands with the braces, and eating would be difficult. Next thing I knew, I was making cream of broccoli soup. My dreams are always super vivid, and usually not very fun, but this dream inspired me to wake up and make a batch of cream of broccoli soup! Kind of weird, but hey, you guys got a good recipe out of it!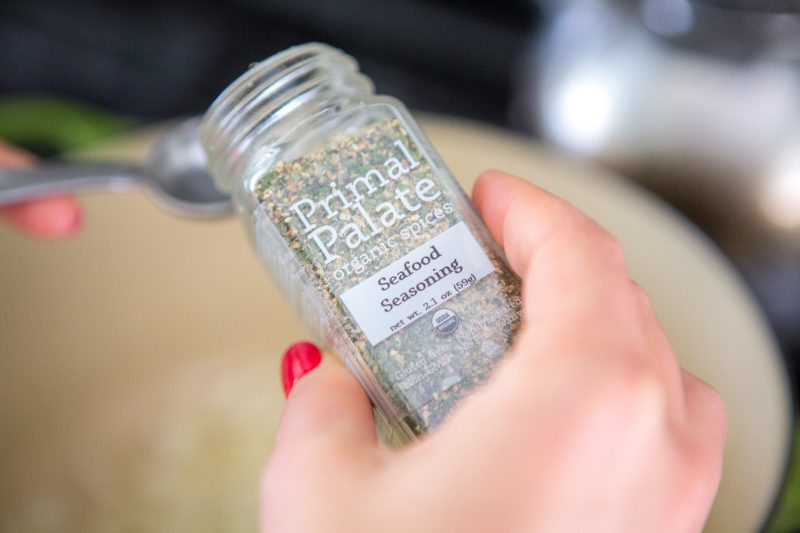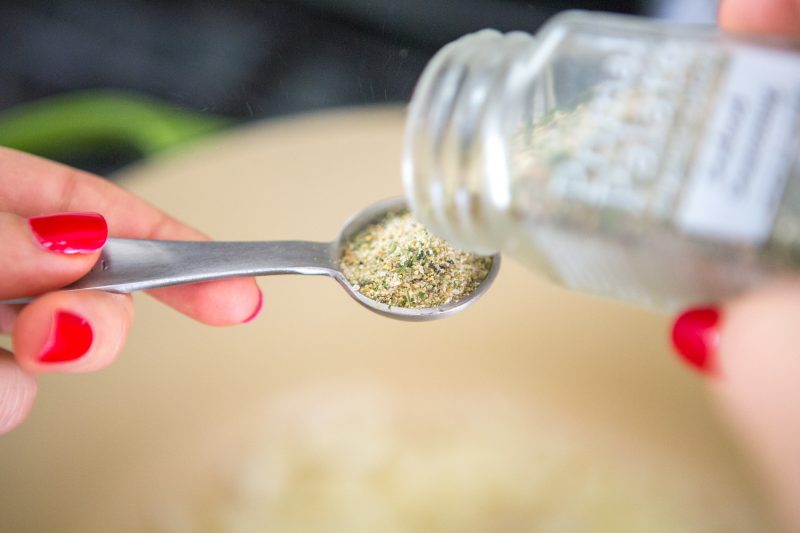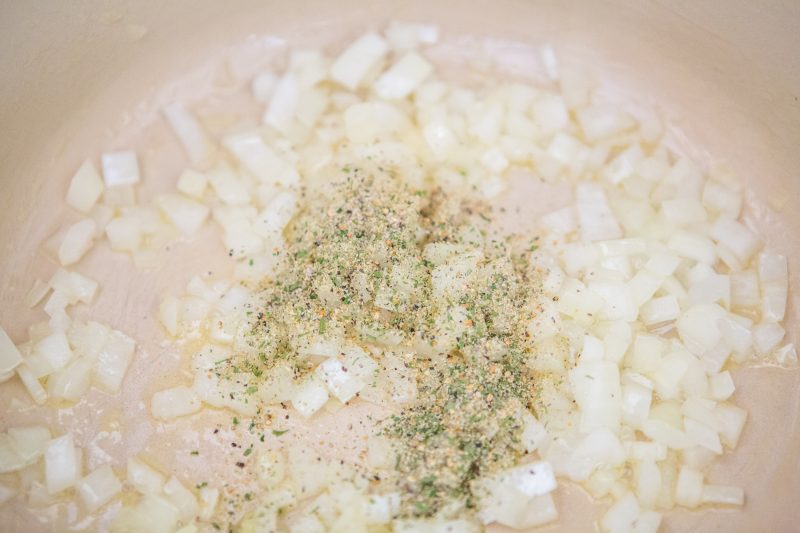 For this recipe, I also seasoned it with our Seafood Seasoning. This blend has onion, and chives, and felt like it would flavor the soup nicely. It sure did! I also used real cream in this recipe, but you could easily make it dairy-free by substituting equal parts coconut cream (the thick cream from a can of full fat coconut milk), and 1 teaspoon of nutritional yeast. Sari Foods is non-fortified nutritional yeast, for those of you who want to avoid synthetic B-vitamins like we do.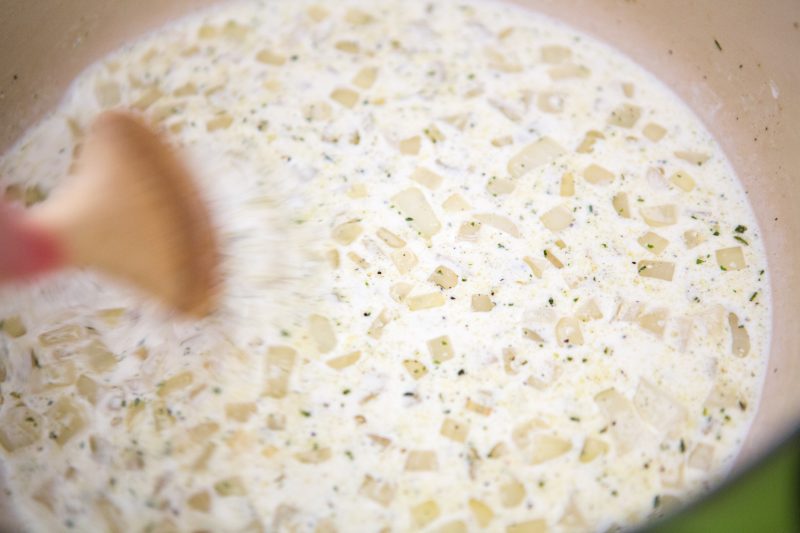 I used frozen organic broccoli florets in this recipe which worked really well! The only issue I had was that the florets were much larger than I anticipated, so I had to scoop them out, and chop them up, and then add them back to the soup. You really want the broccoli to be in small pieces. Next time I would defrost the broccoli, and chop it up into small piece to then add to the soup.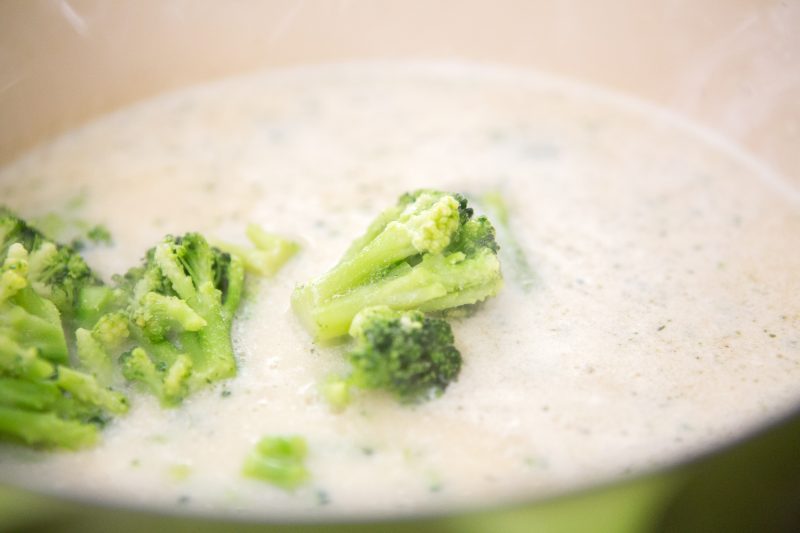 Most cream of broccoli soup is thickened with a bit of flour. I didn't use anything to thicken this soup, I just let it cook on medium heat uncovered for a while, so it would reduce and thicken on its own. It worked perfectly! This soup was delicious, and I can't wait to have more today!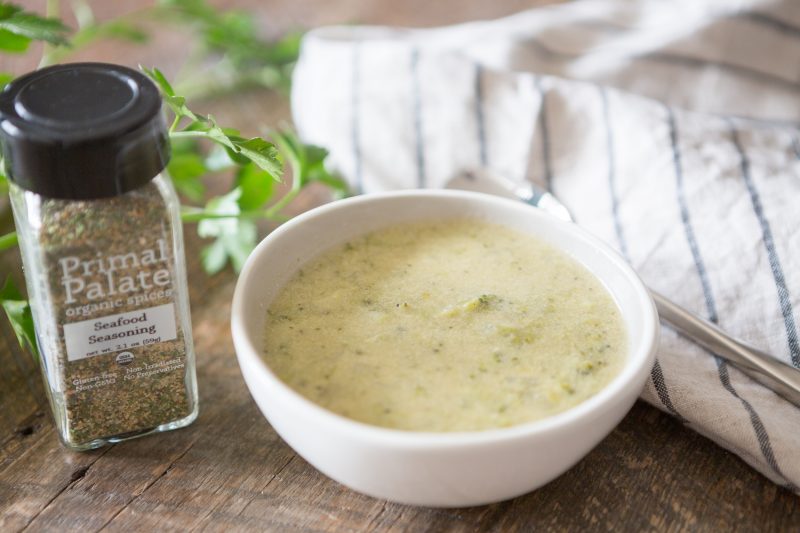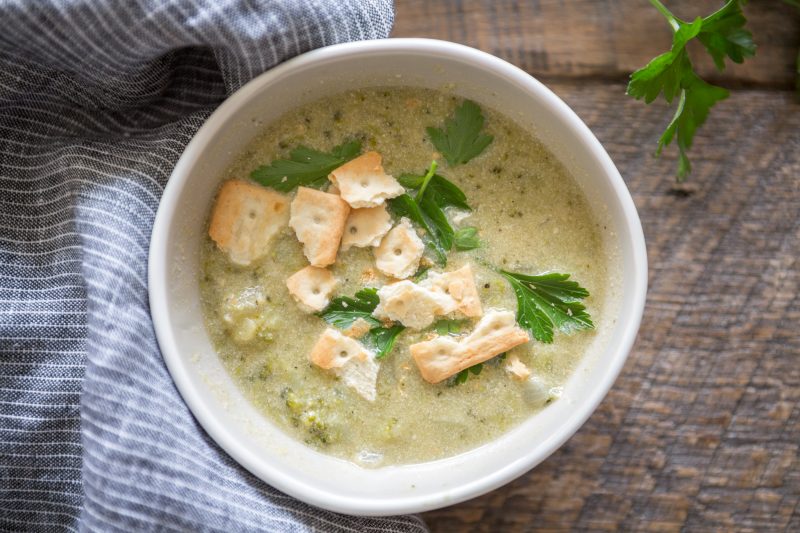 (Bill enjoyed his with some gluten-free crackers, made by a company called Schar)