Many of you know that we paired up with Cappellos 3 years ago to produce our famously delicious Chocolate Chip Cookie Dough. You can always rest assured that if you have a roll of the dough in your freezer, you're ready to make dessert in a moments notice. That's not always a bad thing, when you have friends that drop by for dinner, or need something to take to a party in a pinch.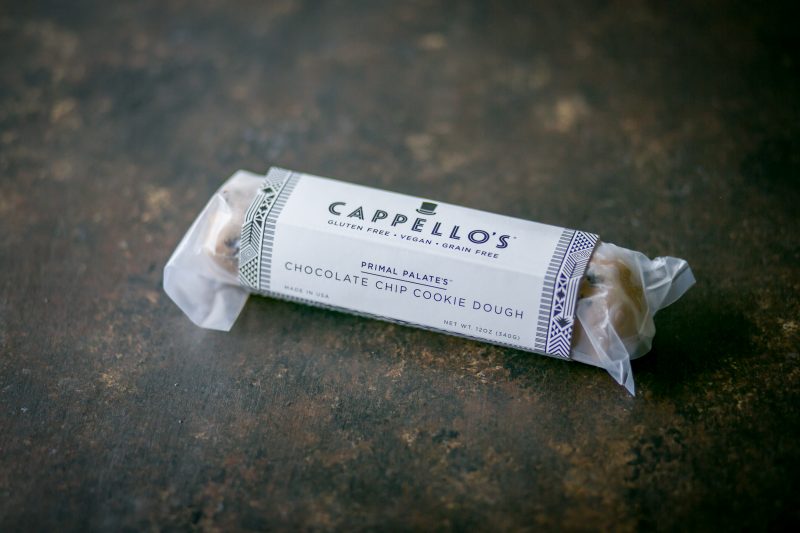 Today we're giving you a recipe idea that would be perfect for a Halloween Party that won't rob you of 2-3 hours. In fact, you can make this recipe start-to-finish in less than 20 minutes. It's pretty easy, and people will really enjoy it!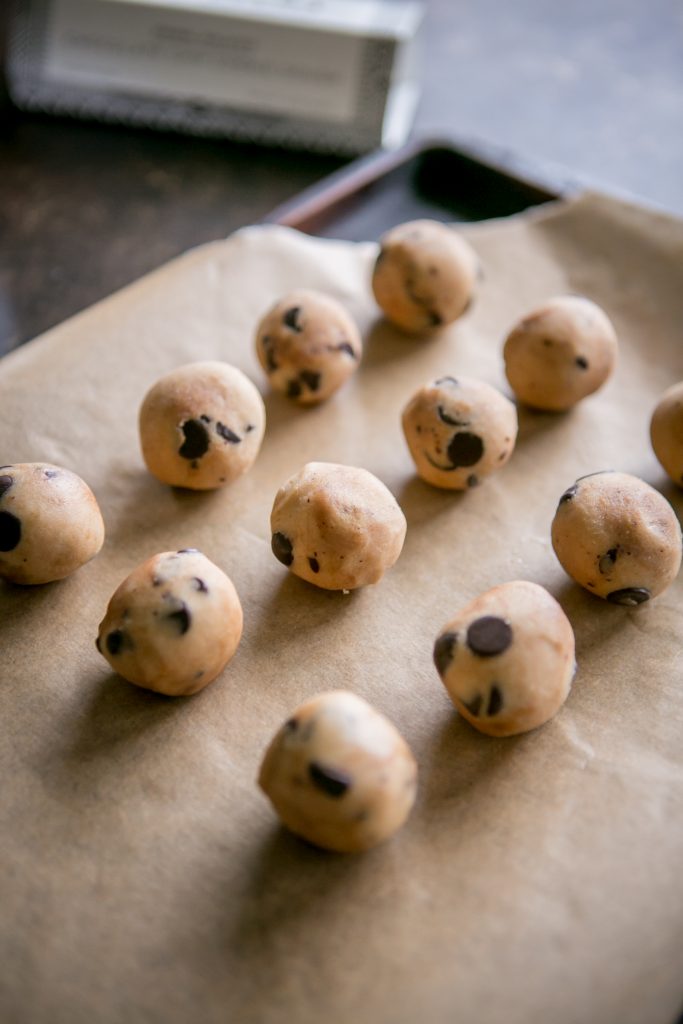 The first thing you're going to do is cut your cookie dough roll into 12-14 rounds. If you want to make minis, cut those 12 pieces in half again. But the full size cookie dough balls are two-bite treats, and perfect for a party.
After rolling the cookie dough into balls, melt 3/4 cup of chocolate chips and 1 tbsp of palm shortening (or coconut oil) over low heat. Just enough to melt it completely and create a smooth chocolate sauce. Then remove it from the heat.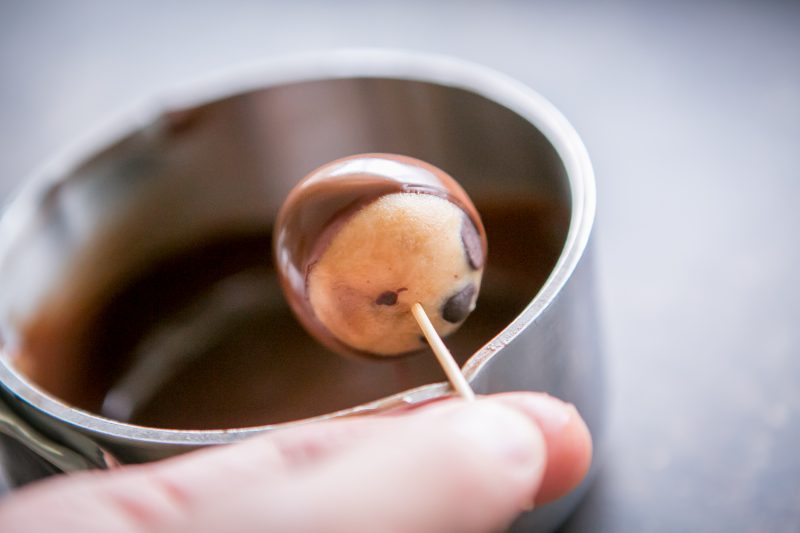 Using a toothpick, dip to cookie dough balls into the chocolate, and cover them 3/4 of the way to the top. Allow the excess chocolate to drip off, then place them on a parchment lined sheet. You can use the toothpick to generally cover the hole back up, which is a nice touch.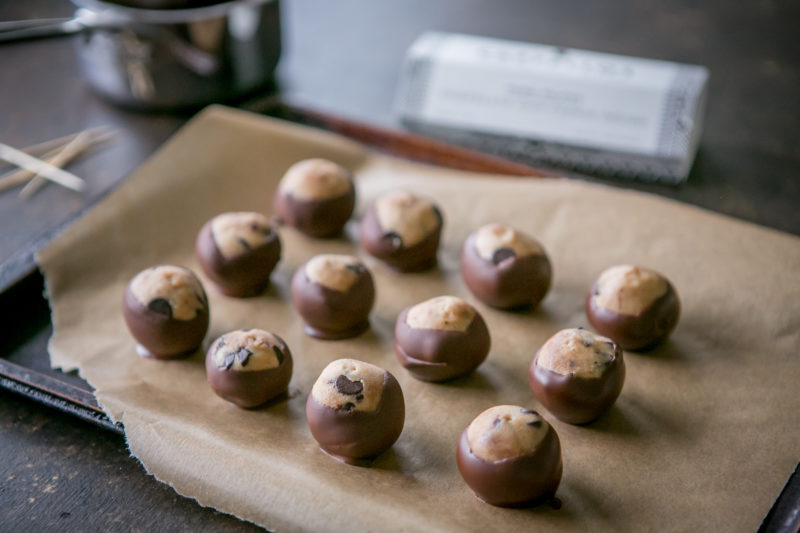 The result is a nice dessert you can take to a dinner, party, or potluck. Chill or freeze them until serving.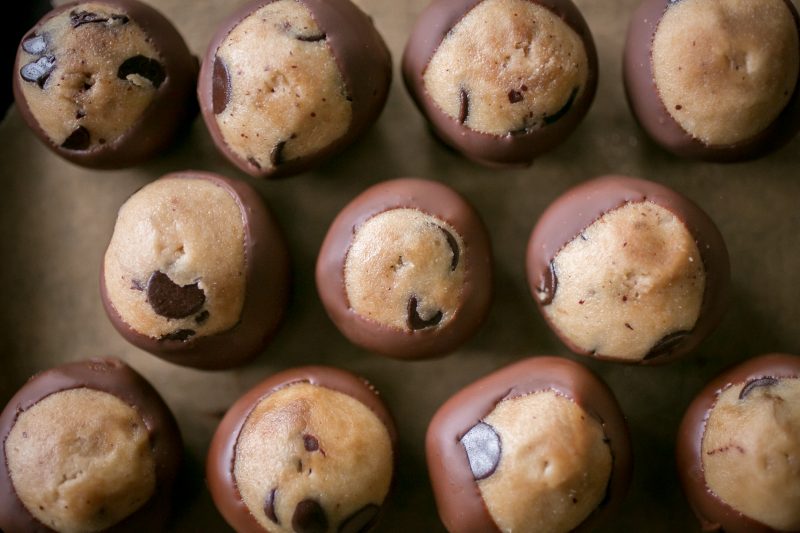 Enjoy! Hope you all have a wonderful Halloween!
Bill & Hayley
---