Hello Friends,
Sorry things have been a little slower around here this last week and a half. We've been in a heat wave (well, for Pittsburgh, at least), as temps have been in the low to mid 90s, and heat indexes over 100. This doesn't sound like a lot, but it's also very humid here. When the weather gets like this, it just drains your energy. Hence, no blog posts. But as luck would have it, the heat wave broke yesterday, and today we are back to our normal summer weather of 80s, which feels so much better. Hopefully things stay that way!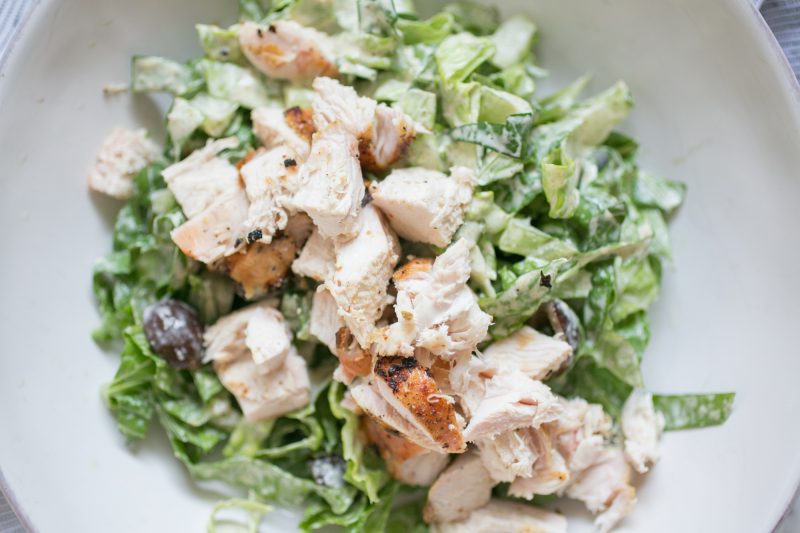 With the weather being so hot, we've been avoiding cooking food in our kitchen, just to keep the house a little cooler. This grilled chicken salad is one we've been enjoying for years, but have never put on the website. Part of the reason is that it seems so simple. But we do love simple recipes, and this preparation is really delicious, and too good not to share. The secret ingredient is that we use capers in the Caesar Dressing, instead of Anchovies. I know, that's super-sacrilege, but it really works well. Think about it: Anchovies are preserved using a very strong brine. So are Capers. So in reality, that briny (super salty, and somewhat earthy) flavor is what really makes the dressing. You can get that from a little fish, or a little plant bud.
I didn't know much about capers, so I decided to do a little research and provide that info. Capers are the little, pickled flower buds of the Caper bush. The non-pareil capers are the smallest buds, as capers are classified by size. They are pickled in salt, or a salt and vinegar solution, which helps them to release mustard oil from the buds (which is where they get their intense flavor). There's a whole lot more info on wikipedia, but those are the little tidbits that have culinary relevance, at least.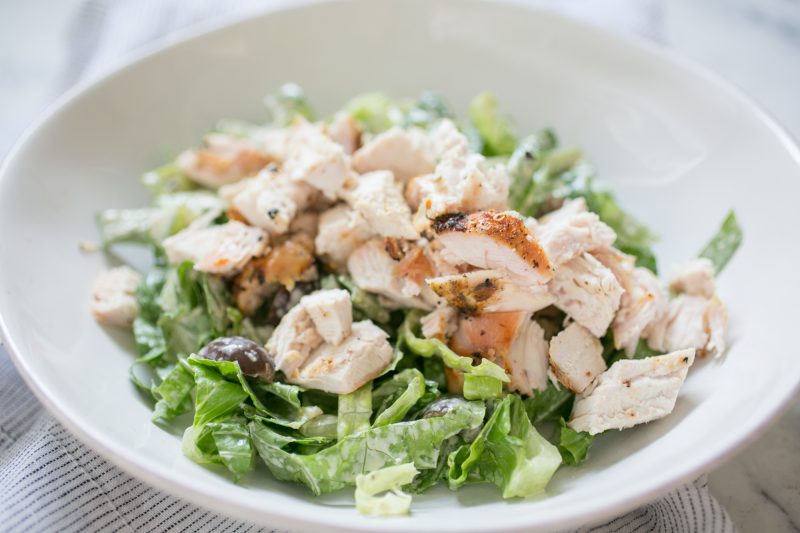 So anyway, this intense, briny, mustard-y flavor is what makes the humble caper the perfect replacement for anchovies in caesar dressing. Sure, you're missing the fishy flavor of the classic dressing, but I would say it tastes even better with the capers (and hey, some people don't like salad dressing that tastes like fish!)
The other secret ingredient for this dish is our organic Adobo Seasoning, which perfectly seasoned the Chicken. If you've never had Adobo, it's not some 'weird' spice. It's a perfect mix of many popular spices: Pink Himalayan Salt, Garlic, Onion, Black Pepper, Oregano, and Turmeric. See? Nothing weird in there… just the basics! This spice blend is good on so many different types of dishes!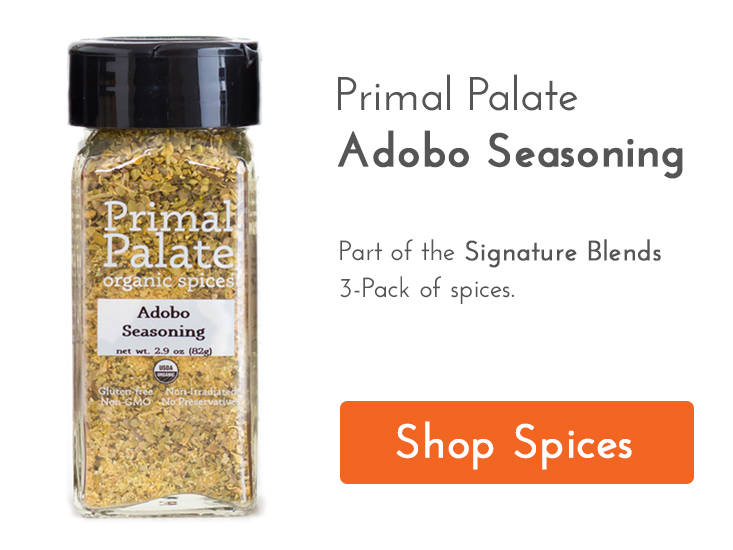 We love this dish for summer cooking when lettuce is in season, and we want something refreshing to eat that doesn't make our kitchen a million degrees. If you try it, let us know how you like it!
Cheers,
Bill & Hayley