Hi everyone! I'm back with another makeup tutorial. I'm so sorry it took me so long to get this one up. These videos take a lot of time to put together, which is why I put off doing them for so long!
When I made this video, I really didn't have any plan, besides wanting to use Beautycounter's Fawn/Night Eye Duo (link below), and false lashes. My last video was a more natural everyday look, so I wanted to do something more dramatic for you guys this time. I actually made it up as I went along, and thankfully I liked the way it turned out! I haven't worn false lashes in soooo long, that I seriously felt like I had weights on my eyelids. It was nuts!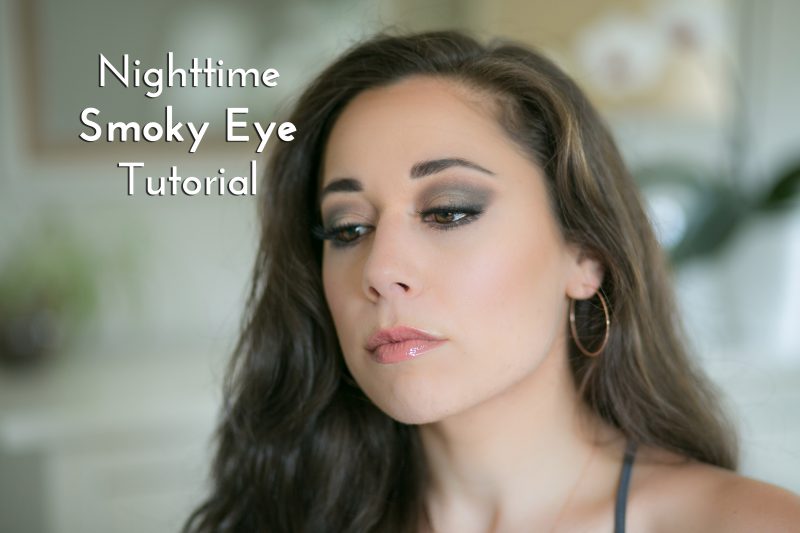 Below I have linked all of the products that I used in this video. All of the Beautycounter links are to my store, but any other products are non-affiliate links. If you have any questions about Beautycounter, or need help picking products, and shades, feel free to email me at [email protected] I would be happy to help you!
Also, make sure you join my email list! My personal email list is where I send out updates about sales, and specials, as well as more tips and tricks! Join here!
Before Applying any makeup, I made sure that I cleansed and moisturized my face. I used:
Beautycounter Charcoal Cleansing Bar
Beautycounter Balancing Face Oil (3 drops is all you need)
Face:
Beautycounter Tint Skin Foundation, shades Linen and Sand
Jane Iredale Circle Delete #2
Beautycounter Mattify Skin Finishing Powder
Eyes:
Contour/Blush/Highlight:
Beautycounter Color Contour Matte Bronzer, shade #1
Beautycounter Color Sweep Blush Duo, shade Bloom/Tulip
Beautycounter Color Shade Eye Duo, shade Pearl/Champagne
Lips:
Beautycounter Lip Sheer, in Twig
Beautycounter Lip Gloss, in Peony
Face Brushes:
Eye Brushes:
*When you purchase the Beautycounter Cosmetics Brush Collection, you save $43, rather than buying the brushes separately!
I want to add in that if you are looking for something to hold all of your cosmetics, and brushes, I am absolutely IN LOVE with Beautycounter's cosmetics and brush bags. I have a few, and they are fantastic! Really high quality, and super cute.
I hope you guys enjoy this video. Let me know what you'd like to see next!
xo,
Hayley