Every Monday, Hayley and I set aside some time to talk about the recipes we'd like to make for the blog in the coming week. Usually one of us gets a fun idea that becomes a bit of a theme (like last week, when I wanted all the fried things: Funnel Cakes, Onion Rings, and Churros!)
This week, Hayley was the one struck by a brilliant idea. We had already planned on doing a Brownie Recipe Roundup today (April 20th). But adding just ONE MORE recipe to it seemed like a great idea. The idea was to combine our Fudgy Brownies with a crust layer of our Chocolate Chip Cookie Dough!
The result is a match made in paleo treat heaven. Both layers baked perfectly together… no problem! This delicious treat is ridiculously tasty, and super easy to make. You'll be enjoying Chocolate Chip Cookie Brownies in no time! (See the bottom of this post for the printable recipe. You can also click the gold "plus" sign to add it myKitchen, our free meal planning tool!)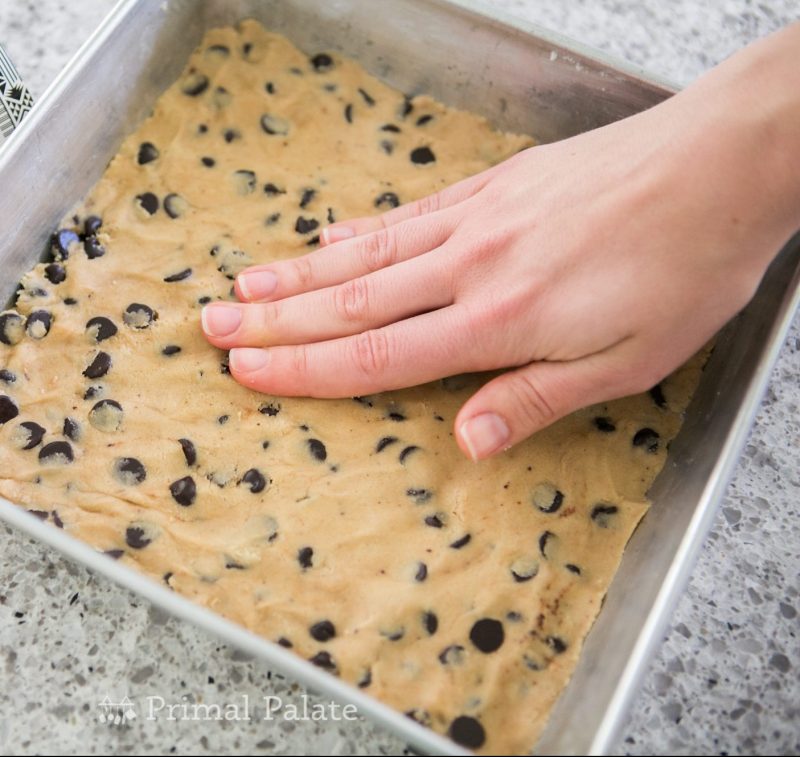 Kick things off by pressing 12 oz (a roll) of our cookie dough into an 9″ x 9″ cake pan (it should be greased liberally, since you'll need to remove the brownies eventually). The hardest part of step 1 is not eating the cookie dough. It's egg-free, so you can literally go to town on it, worry free.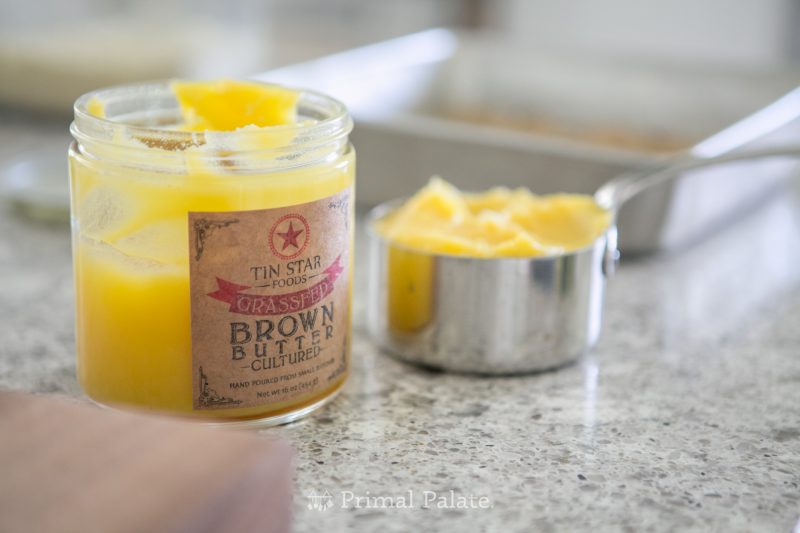 Step two: you're going to make the Fudgy Brownie batter. This includes Tin Star Brown Butter Ghee, which really flavors the batter perfectly. It is caramel-y and delicious – perfect for making treats!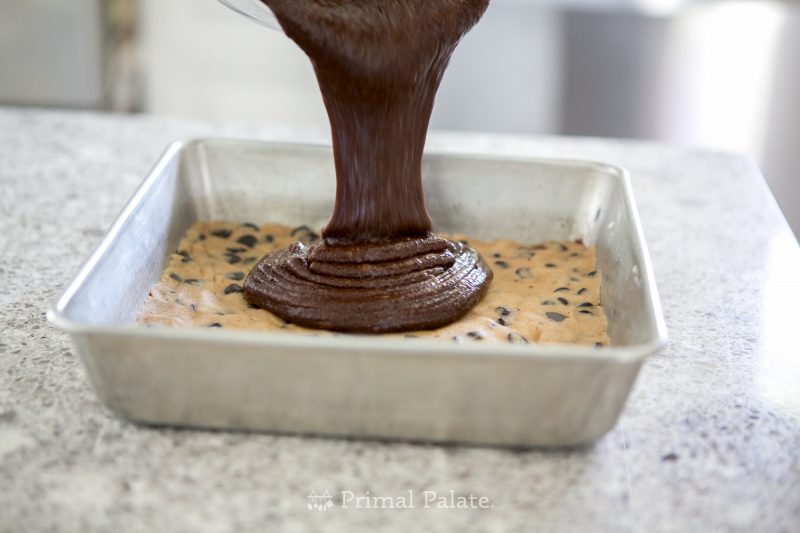 Once you have the batter brought together, just pour it over the cookie dough. You can smooth it out a little bit if needed. Bake in a preheated 350F oven for 40 minutes, or until a toothpick comes out cleanly.
After they've cooled a bit, you can slice them and dig in. And marvel at the perfection that is a Chocolate Chip Cookie Brownie!
We hope you enjoy this recipe! It's a favorite, for sure. So easy to make, so delicious to eat. And the perfect dessert for a gathering (hey, you can make them ahead of time! Just make sure your willpower is in check, because they disappear just as easily as they are made.)
Cheers,
Bill & Hayley