In 2015, the entire Primal Palate team is doing a overhaul on our diet, and we're asking you to join us. We're going back to the basics, cutting out Paleo desserts, added sugar, dairy, alcohol, and other not-so-Paleo foods. Our goal is to zero in our diet, and really give our bodies what it needs. By using our FREE meal planner you can join us. We are giving you all the tools you will need to go Paleo in 30 days, but in the end, all decisions rest on you. Commit to 30 days of clean eating, and let's have a great 2015!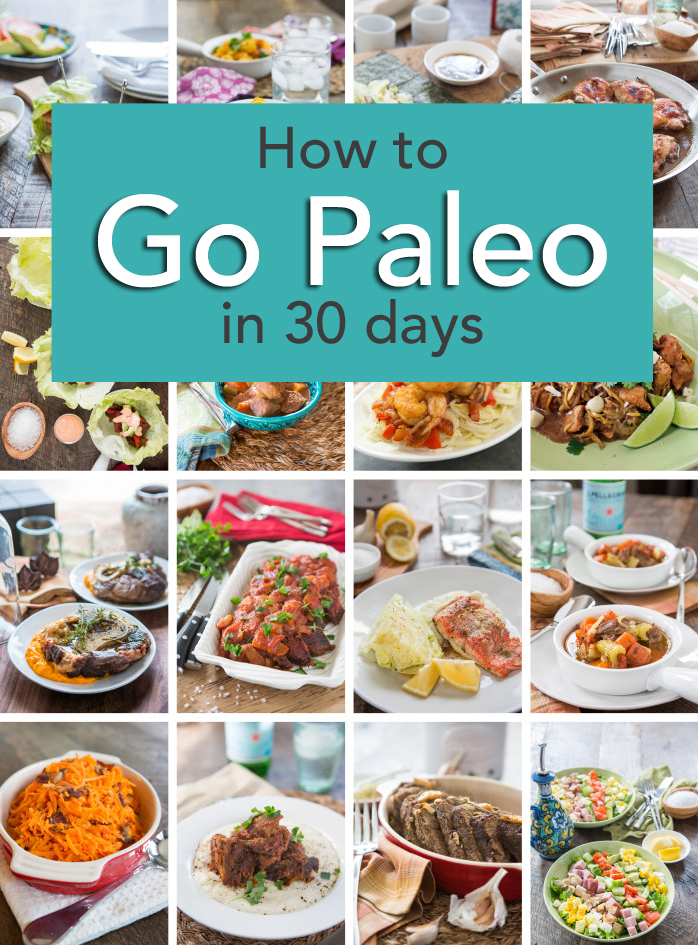 1. Grab a friend.
We put this one first because honestly, we think it's the most important. We also think it's the easiest way to ensure your own success. Going Paleo cold-turkey is NOT easy. So ask yourself: Who is going to be there to help motivate you? Who will remind you why you started in the first place? Who is going to be your support team throughout this month? A friend can help do all that, and you can do it for them as well!
There is one final reason we are telling you to grab a friend: being a role model to others, and being a motivator for others, is the easiest way to motivate yourself. If you know someone is depending on you, you are less likely to have a slip-up, versus when it's just you standing alone.

3. Subscribe to the 30 Day Guide to Paleo e-mail list
When you download the guide, be sure to subscribe to the 30 Paleo e-mail list! Every Monday, new tips will be delivered to your inbox. From snack options, to an "Eat this Not That" list, to what foods to eat when you're craving your old favorites.

The Tips and Tricks Guide was written 50% by us, 50% by people just like you. We polled those who had already gone through a Paleo challenge before, and asked them for their best pieces of advice. We threw in our own tips too, including: how to eat Paleo on a budget, and how to properly store produce to extend shelf life. You'll also find cooking videos and external resources too! This resource is completely free to download, and can be found here.

If you choose to plan your own meals for the week. To do this, simply
Save the recipes you would like to use.
To plan your meals for the week, simply drag and drop recipes to the corresponding day.
Finally, print out your shopping list to take to the store with you!
Oh, and don't forget: You can upload your OWN recipes to myKitchen!
So if you have a family favorite pot roast, casserole, or other Paleo recipe; you can access it from the Paleo meal planner as well!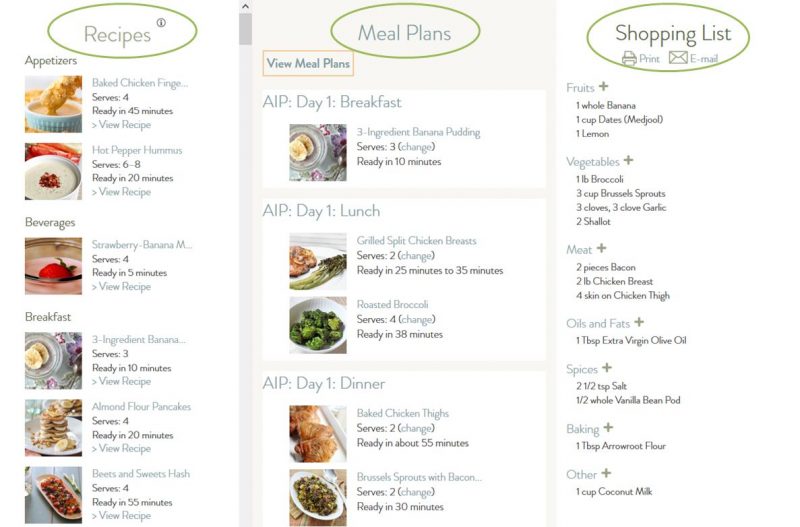 6. A Total Junk Food Purge
So here you are, ready to embark on your journey to total health. We're about to give you your meal plans, shopping lists, and recipes. You're ready, right? Not quite. Before you can fill your kitchen with a bounty of fresh, nutritious food, you need to dump all the junk that's clogging your cupboards and fridge. And we're going to make this first, critical step very easy for you: Throw it all out!
Until you are rock solid in your commitment to your new lifestyle, you are in danger of cheating.
Every day, we will share tips across all social media channels. We use these channels to answer common questions (generated by you), and to share daily tips and motivation. Check them daily for meal plans, recipe ideas, and tips!
Follow Primal Palate on Pinterest for tons of recipe ideas and healthy tips. You might find these three boards particularly useful!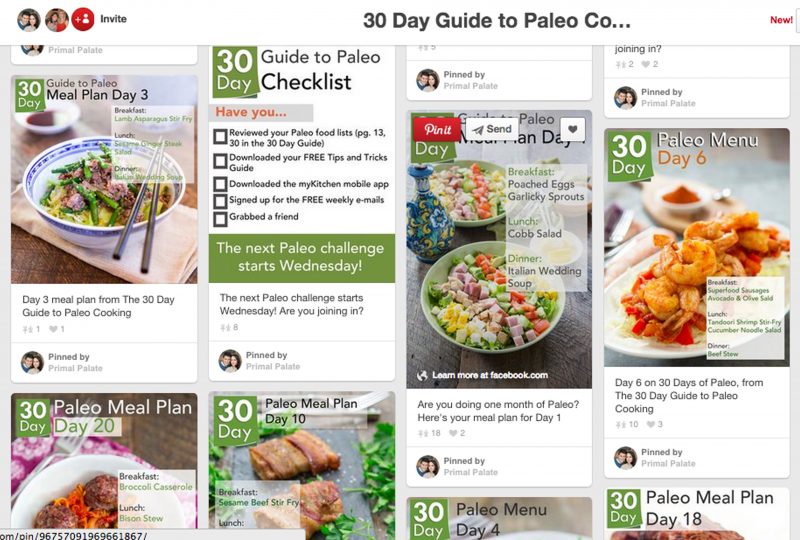 Have you watched someone lose 50 pounds, and wanted to ask them, "How on earth did you do it?"? What about 100 pounds? Or even 200 pounds? We have interviewed people who have lost anywhere from ten to 200 pounds on Paleo, most in just one year. We asked them exactly how they lost the weight, so be sure to read their stores for an extra boost of motivation!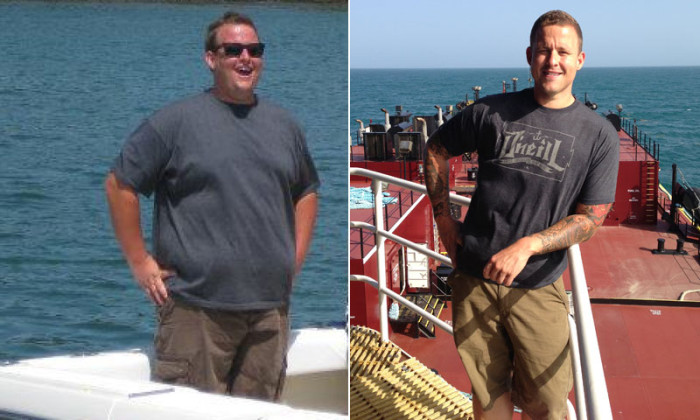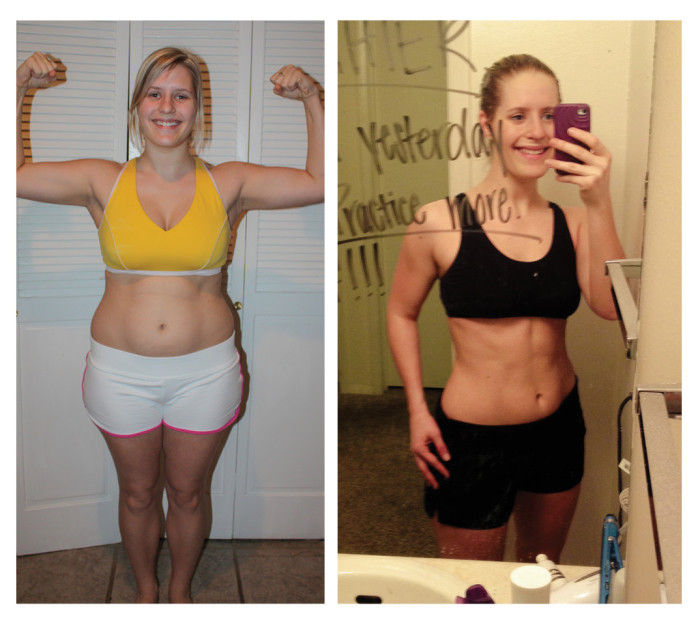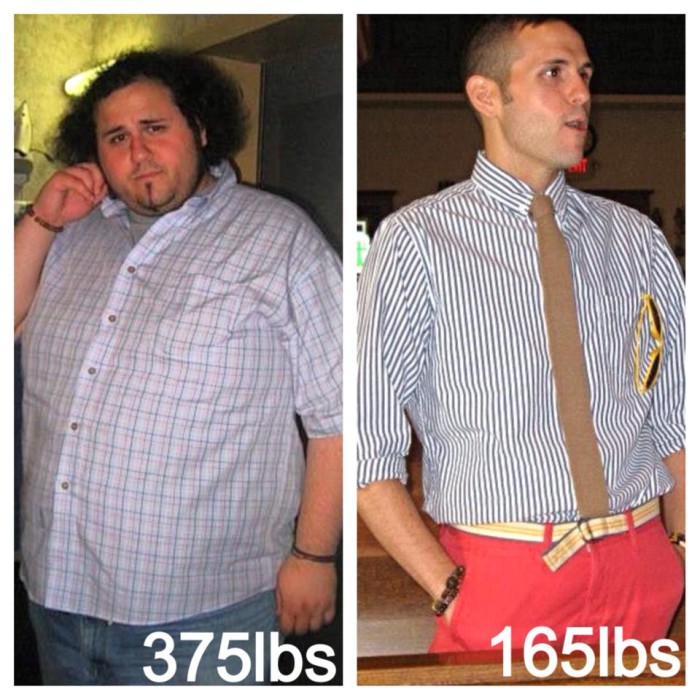 10. Tell yourself you can do this.
If you didn't want this, you wouldn't have read this far. Keep telling yourself how bad you want this. Every. Single. Day. Remind yourself that you want to be healthy. You want to set a good example for those around you. You want to be proud of yourself and the healthy decisions you have made. That's all it takes. Remembering why you started in the first place, is all it takes. We have given you all the tools you need, but you are the only person who decides what goes into your body. Every healthy decision is determined by you. You get to be in control here. Just keep telling yourself you can do this, and everything else will fall into place.
Now, join us to eat clean in 2015!