After a weekend of having friends in town, and cooking a lot of delicious family-style meals, we found ourselves scratching our heads for what to cook for dinner this past Monday evening. We had originally talked about making stir fry, which is a go-to meal for us when we want to get in a lot of veggies, and enjoy a lot of flavor.
The snow was coming down hard by dinner time, and both of us were tired, feeling like we needed some comfort food. We decided to combine two of our favorite meals, chicken soup and the flavors of stir fry, and make a light but comforting brothy soup.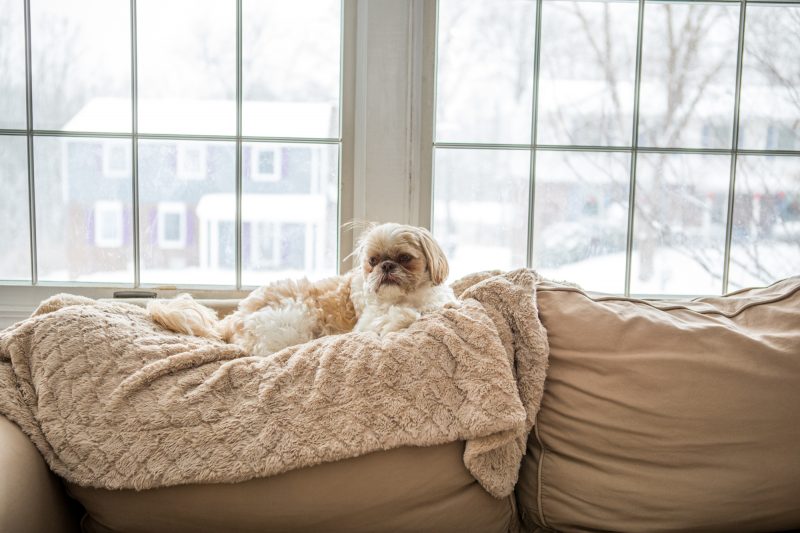 (Charlie doesn't mind the snow. He just gets cozy on the couch.)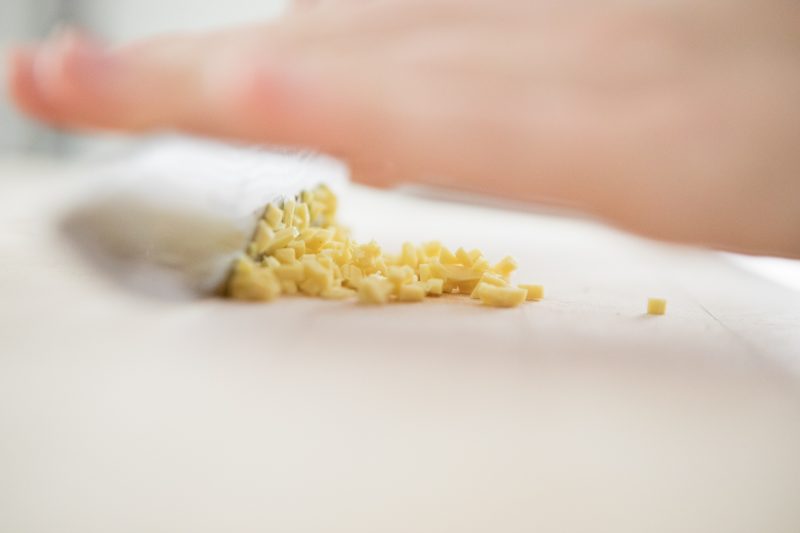 We added minced fresh ginger and scallions to our chicken broth, along with coconut aminos and fish sauce to really enhance the flavor of the chicken broth and give it an Asian spin. From there we just added cubed chicken, and sliced mushrooms.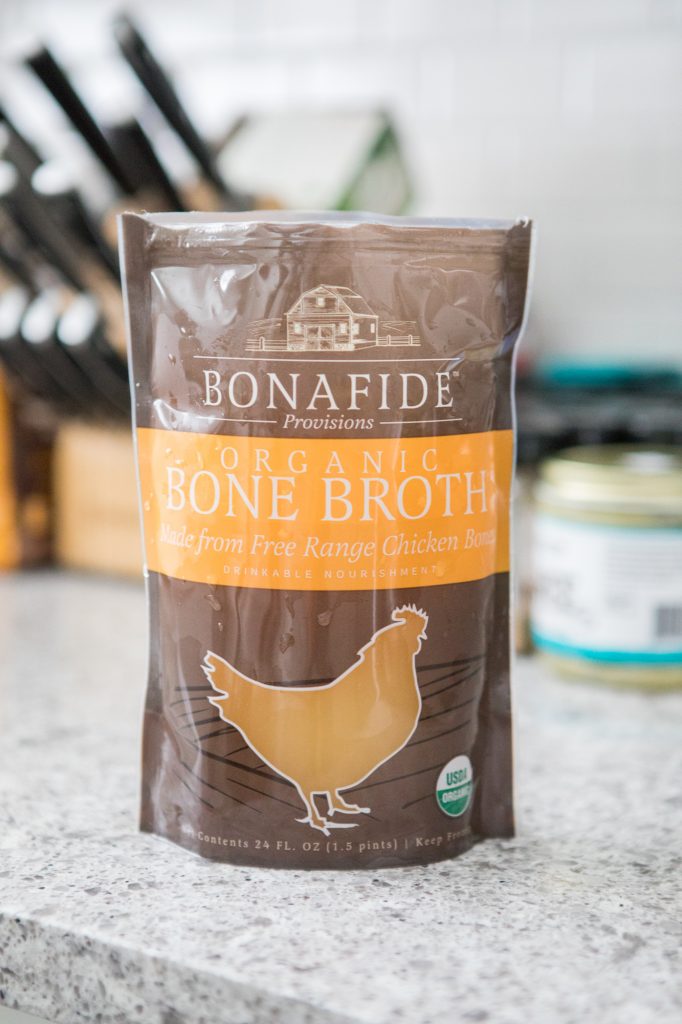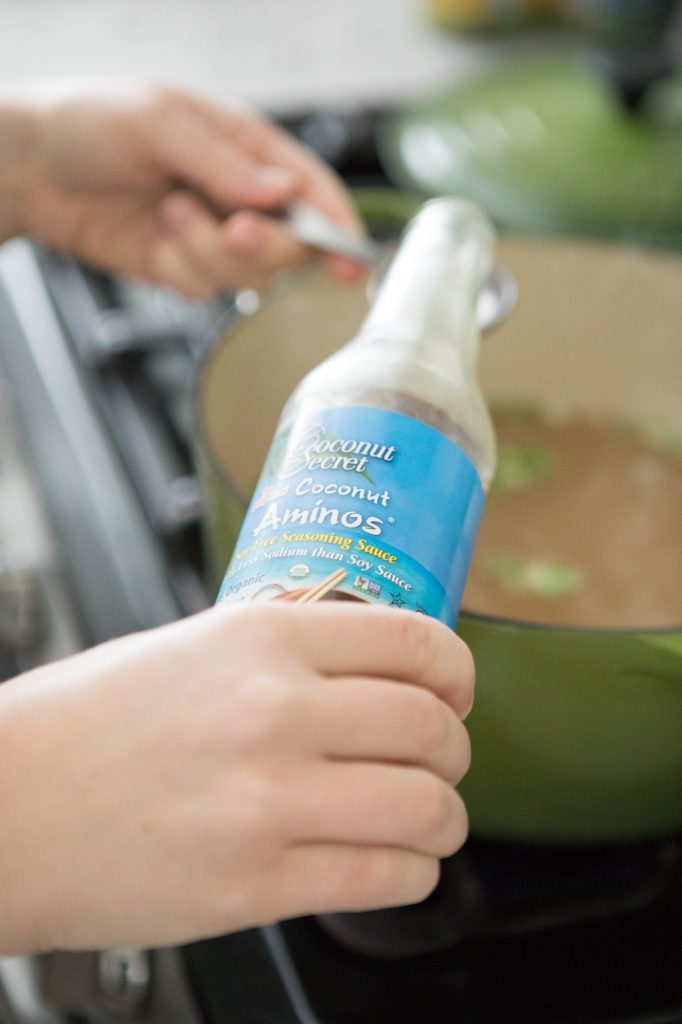 I always feel a tad guilty when I eat a meal that doesn't contain enough green vegetables, so I really like this soup with zucchini noodles, but for this recipe we've shown it with kelp noodles. It's also wonderful with Ramen style rice noodles (Bill's favorite way to eat it!)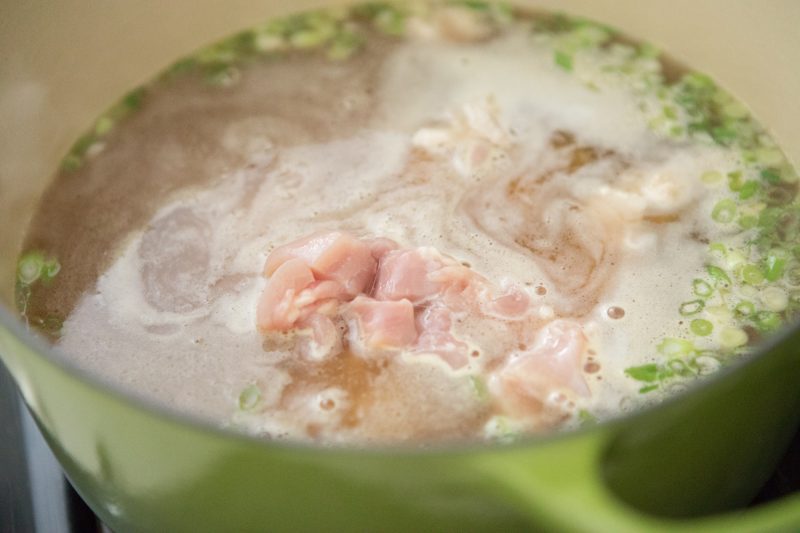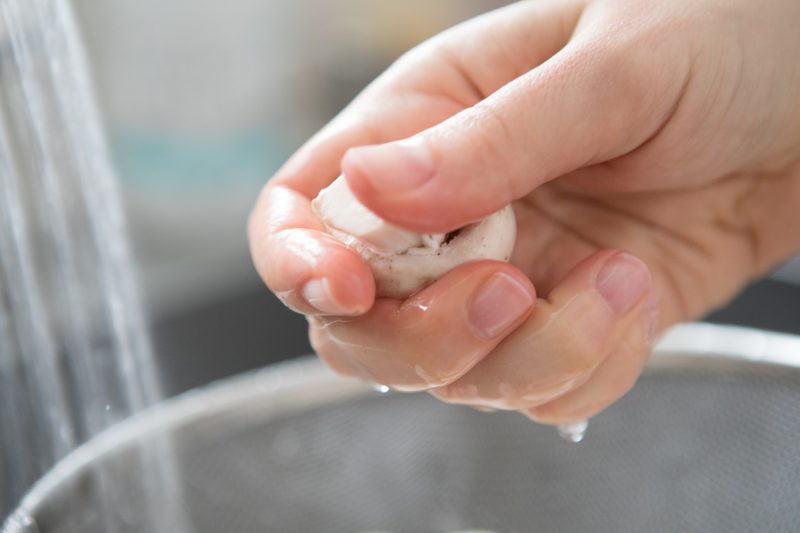 We've been loving this soup so much that we've had it three days in a row! The first was Monday evening when we tried it for the first time. The second was Tuesday when we photographed it for all of you, and the third was for dinner Wednesday night. All meals were delicious, and we are not sick of this soup yet!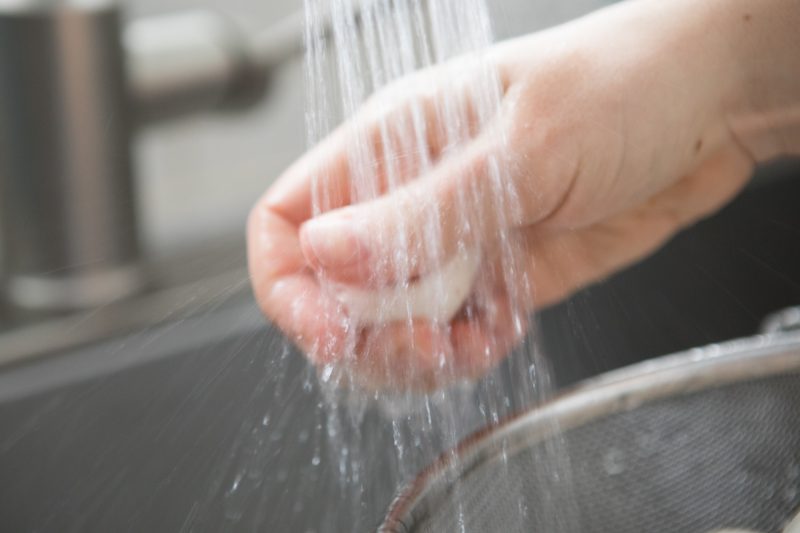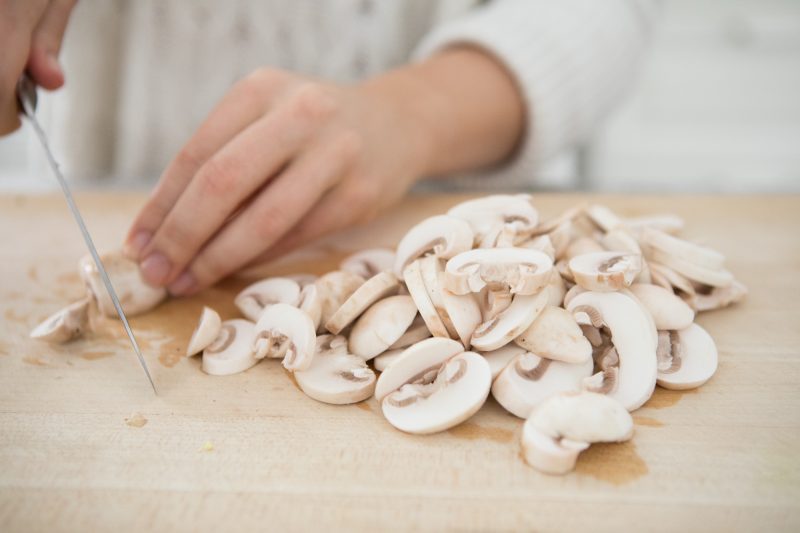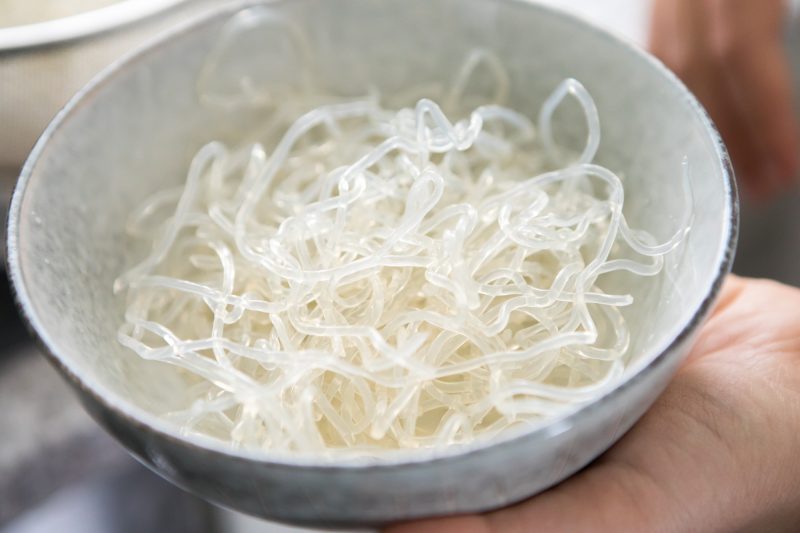 I definitely recommend using Bonafide Provisions chicken bone broth, or making your own chicken bone broth, although we did make it with the organic chicken broth from Sam's Club when we were out of bone broth, and it was just as tasty that way as well. Usually the flavors of homemade chicken stock are better when making an Asian style soup, but thankfully the chicken broth at Sam's Club works just as well in a pinch.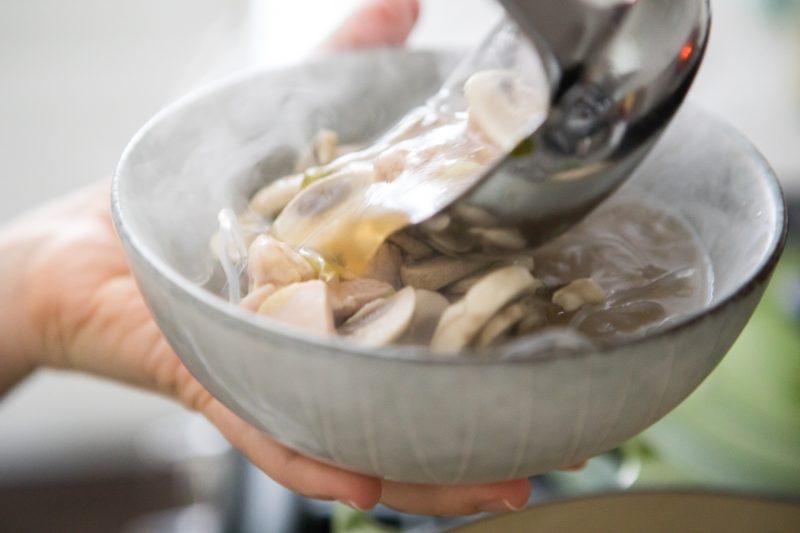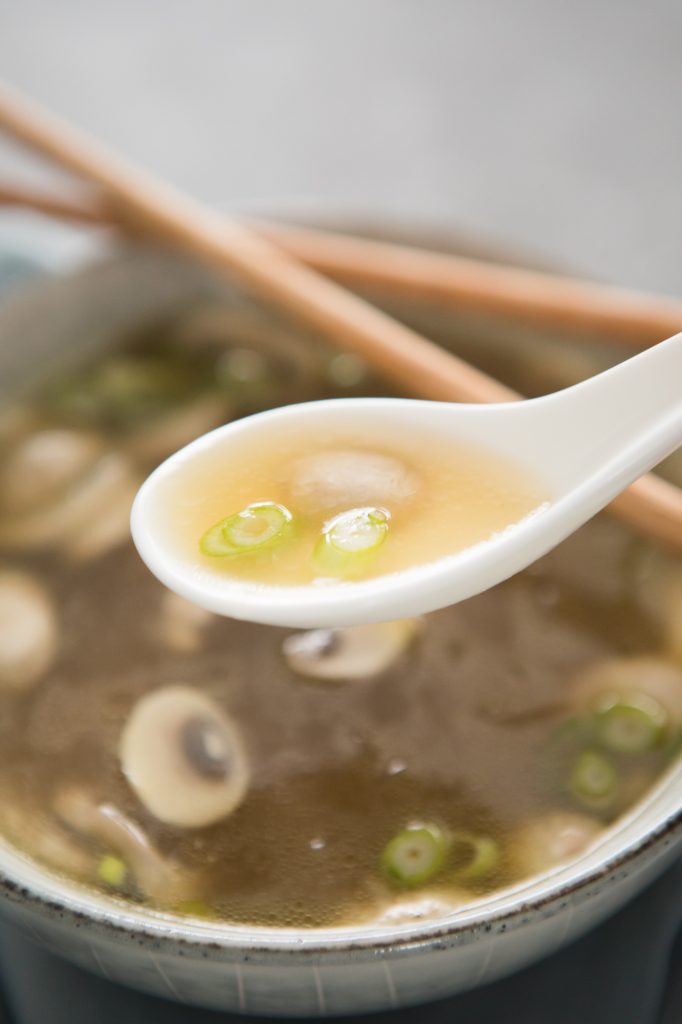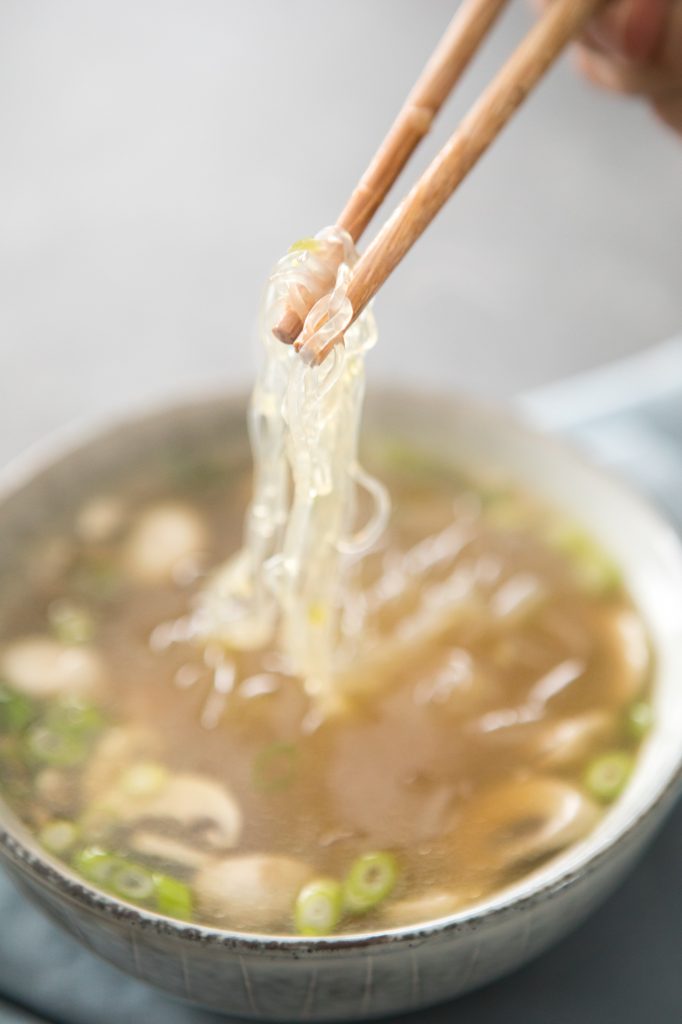 I hope you enjoy this comforting January Whole30 approved soup as much as we have this week!
-Hayley
---