A few years back, Hayley took a food sensitivity test and found out she had an issue with eating eggs. At the time, we had literally just gotten 8 chickens to raise in our backyard for eggs (and also to just have the experience of being close to our food). It was a devastating blow, but at the same time, not. You see, it's all too easy for Paleo adherents to just make bacon and eggs for breakfast every morning, and at this point in our lives, 6 years into Paleo, eggs had become somewhat of a crutch.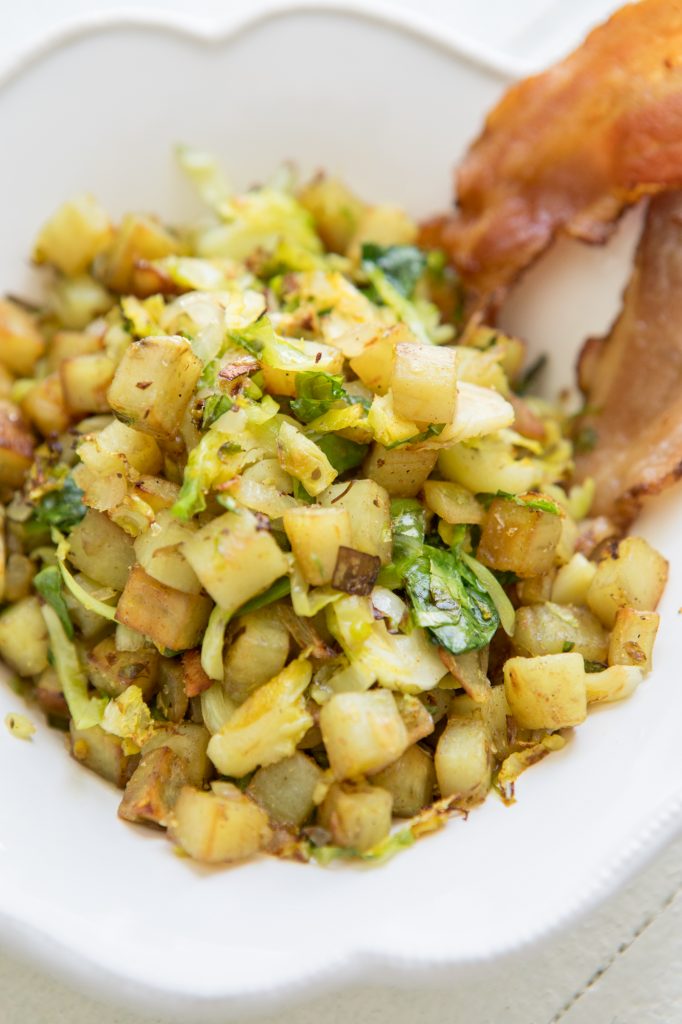 So there we were with 7 chickens living in our back yard. Yes at first, it was 8, but Lola turned out to be a rooster, so we had to send him to go live on a farm with our friends. The girls hadn't even started laying eggs yet, and yet we knew we'd be giving a lot of eggs away since Hayley was no longer eating them.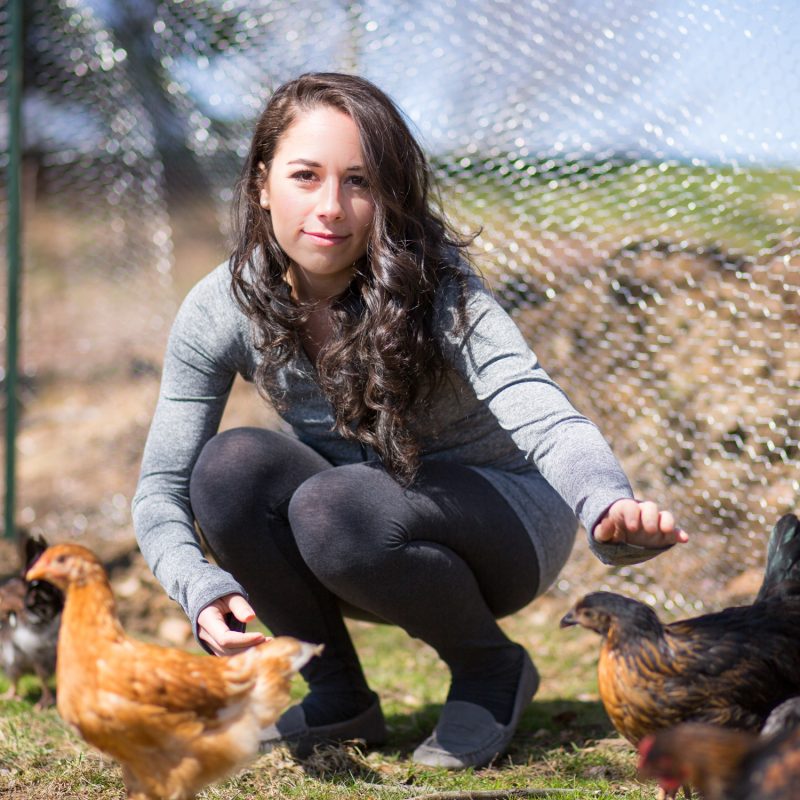 While it provided us with a hilariously ironic challenge at the time, going egg-free at breakfast also helped us get out of a common Paleo rut of reliance. What we turned to, instead, was creating an egg-free breakfast hash full of vegetables that has served us well since then, almost 2 years ago. From time to time we will make small changes to our breakfast, but in the big picture, breakfast is a formulaic meal that we've dialed in for efficiency. We rely on our other meals throughout the day for nutritional diversity, of course.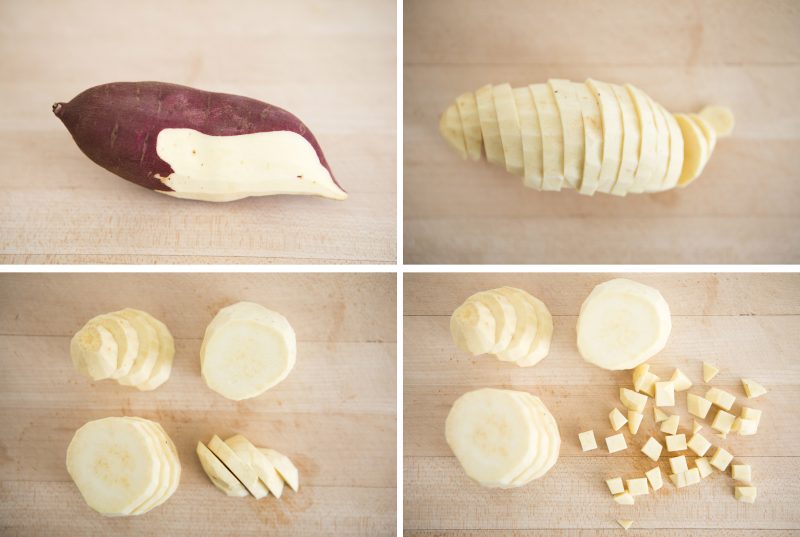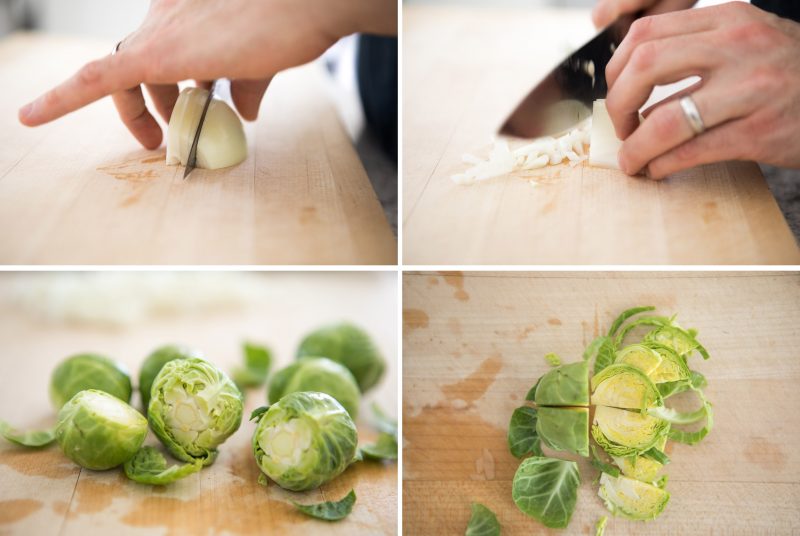 So this breakfast hash has been in progress over the years, and today's recipe is merely a snapshot in the timeline of it's evolution. Our current version of this dish starts out with diced Japanese sweet potato, sautéed in the fat of your choice over medium heat for about 8 minutes. We typically use ghee, but bacon fat works great if you are also having bacon with your breakfast.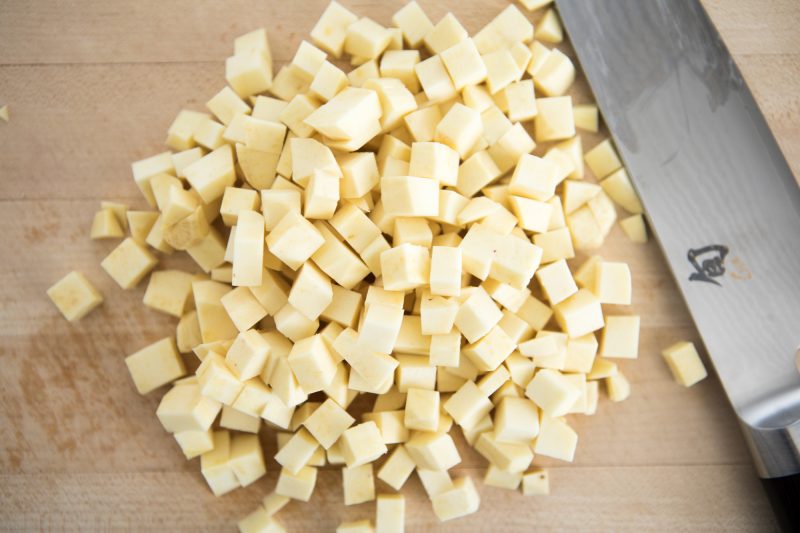 \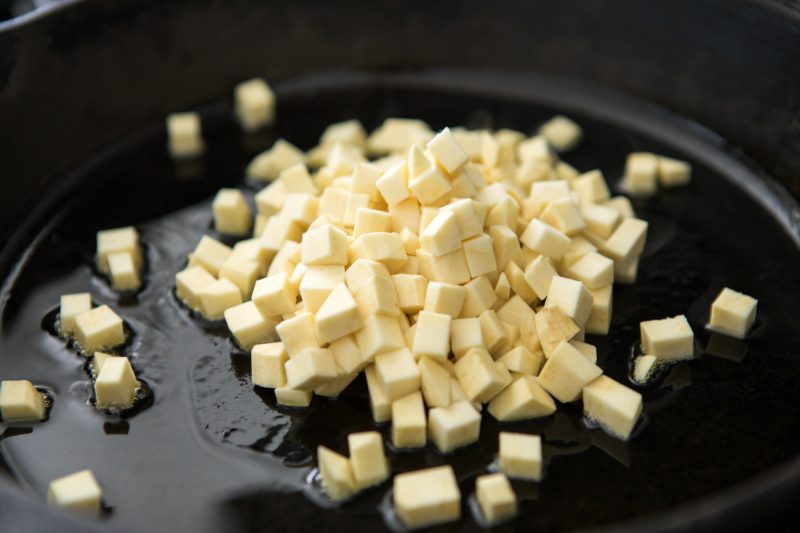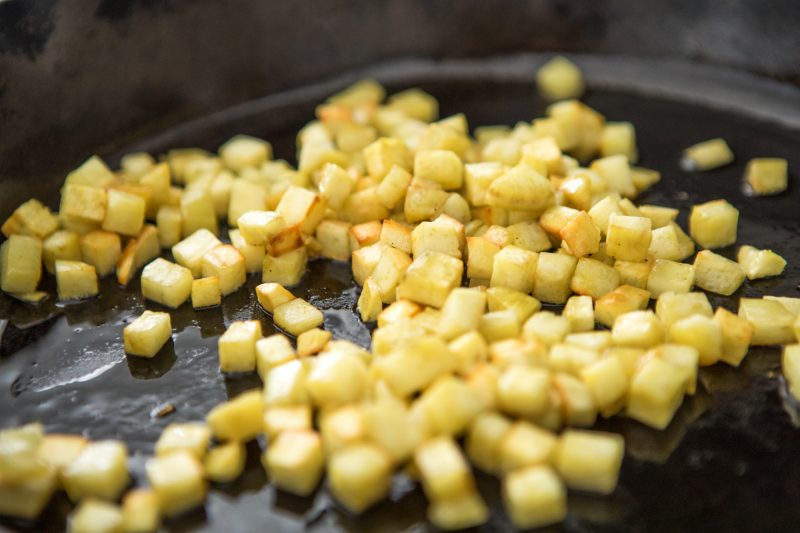 While the sweet potato is cooking, we finely slice Brussels sprouts and mince yellow onion. They get added to the pan just as the sweet potato starts to get golden around the edges. Everything cooks together until soft and golden, then seasoned with some spices. We normally use Adobo Seasoning or our Breakfast Blend. If you use our Breakfast Blend, then this recipe is AIP elimination diet compliant. So if that is a consideration, there's a solution for you! Speaking of AIP, some people will allow for Cultured Ghee with AIP while some do not. Use a compliant fat to fry this breakfast, and you'll be all set. We've shown it with cultured TinStar Ghee.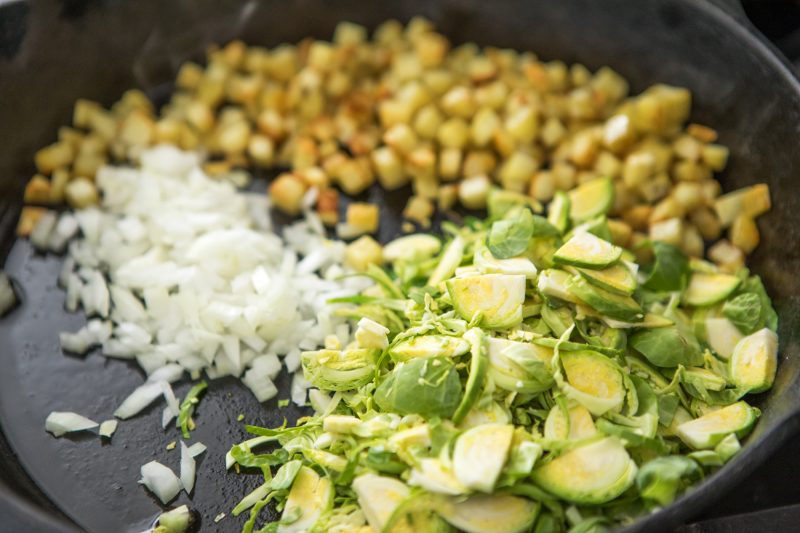 We love this breakfast so much. It's really easy to make and delicious. Normally we will pair it with some Applegate Chicken & Sage Sausages (not AIP). Recently Hayley has experimented with reintroducing egg yolks, so she will typically have a fried egg yolk or two, while I'll fry up an egg for myself (and season with Super Gyro, or Meat & Potatoes Seasoning). If it's the weekend, we'll also make some bacon to enjoy as well.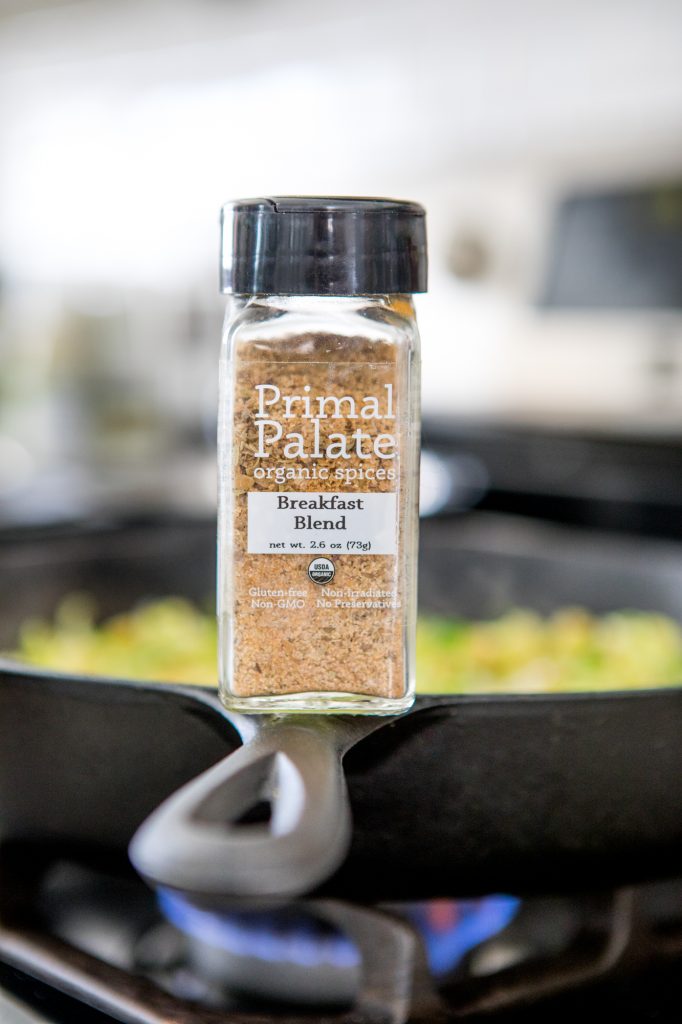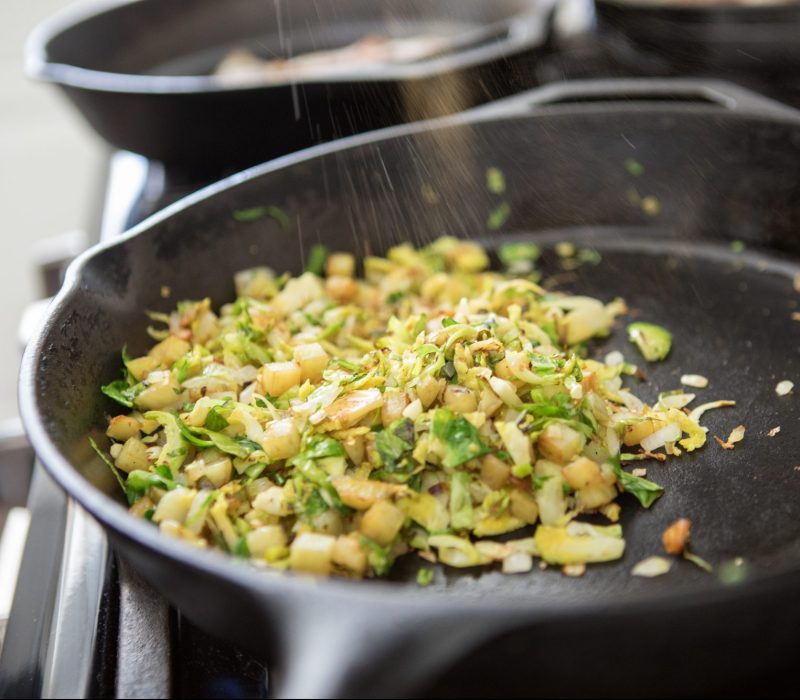 We hope you love this AIP-friendly breakfast hash as much as we do!
Bill