Happy Saturday, friends!
Today we wanted to share with you our delicious recipe for dairy-free ranch dressing. This uses our favorite mayo by Mark Sisson, Primal Kitchen Foods Mayo, our organic spices, and lots of fresh herbs.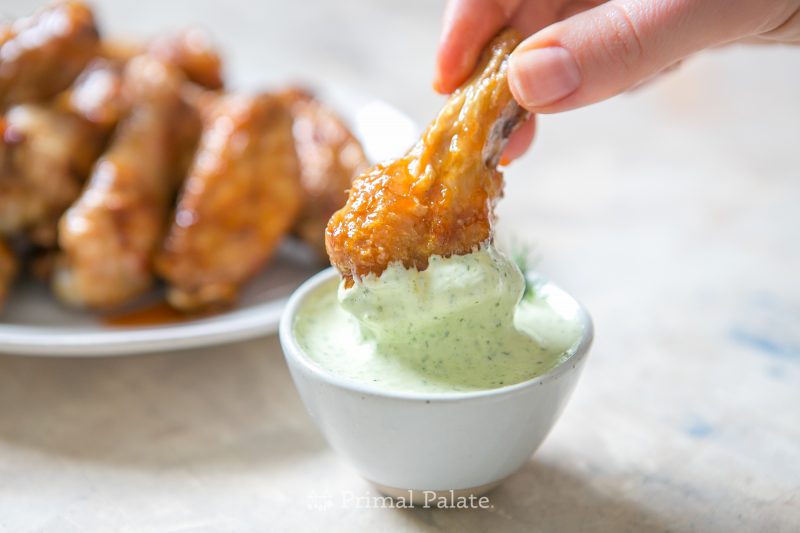 It is quick to make, with just a blend in the blender, and makes a fantastic salad dressing or dip!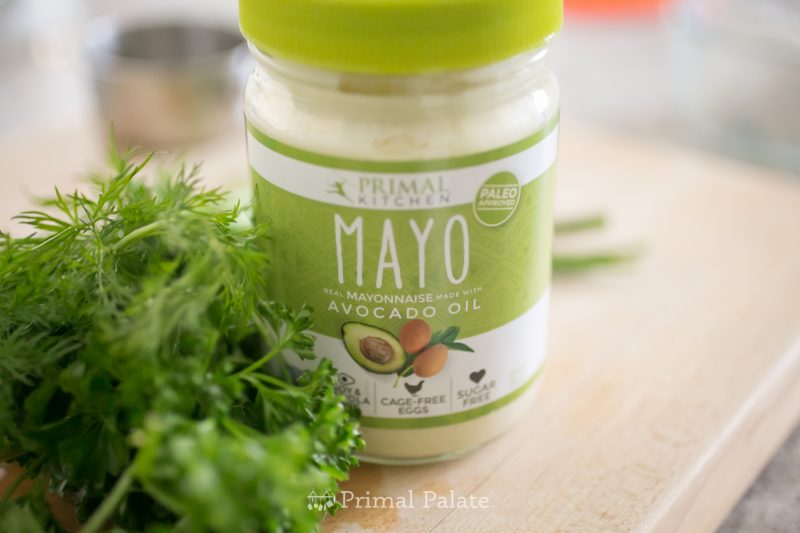 The first thing you want to do is add the mayo, a tablespoon of coconut cream (this is the thick cream on the top of a can of coconut milk), and a tablespoon of lemon juice to your blender. Then add black pepper, salt, granulated garlic, and granulated onion, and blend until smooth.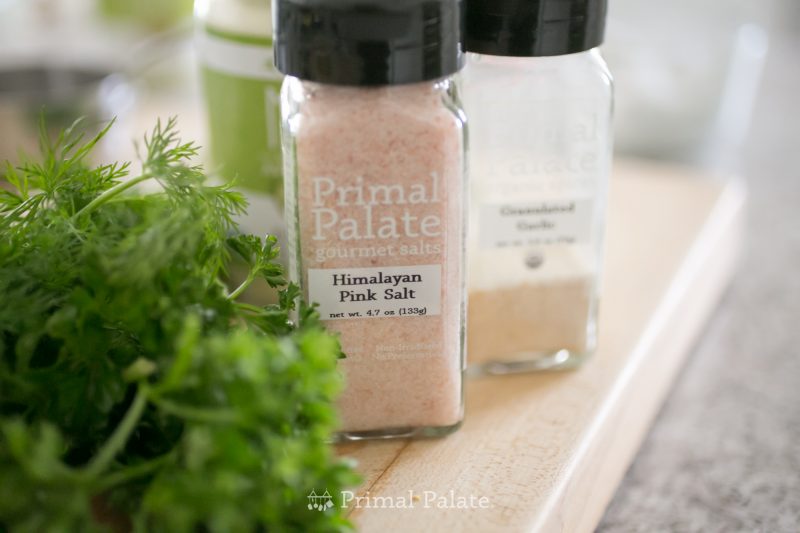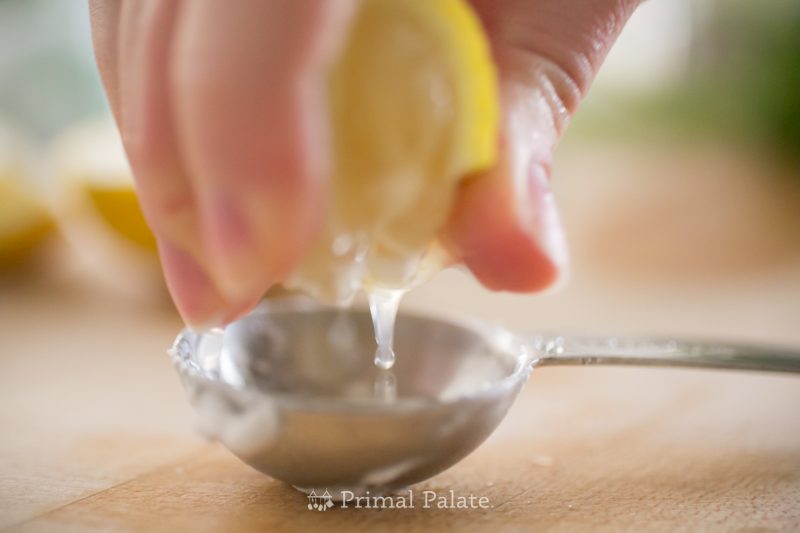 Then you add the minced fresh herbs, and pulse to combine. If you blend too much with the herbs, then the dressing will turn green, so just be mindful of that!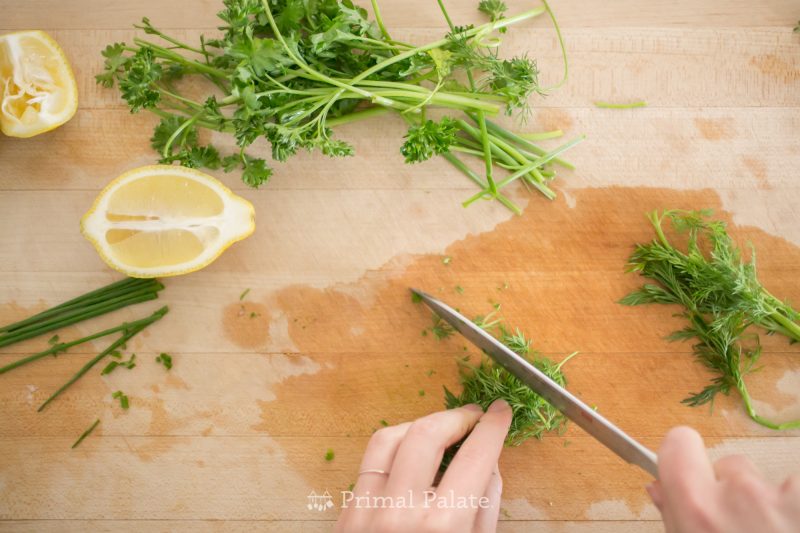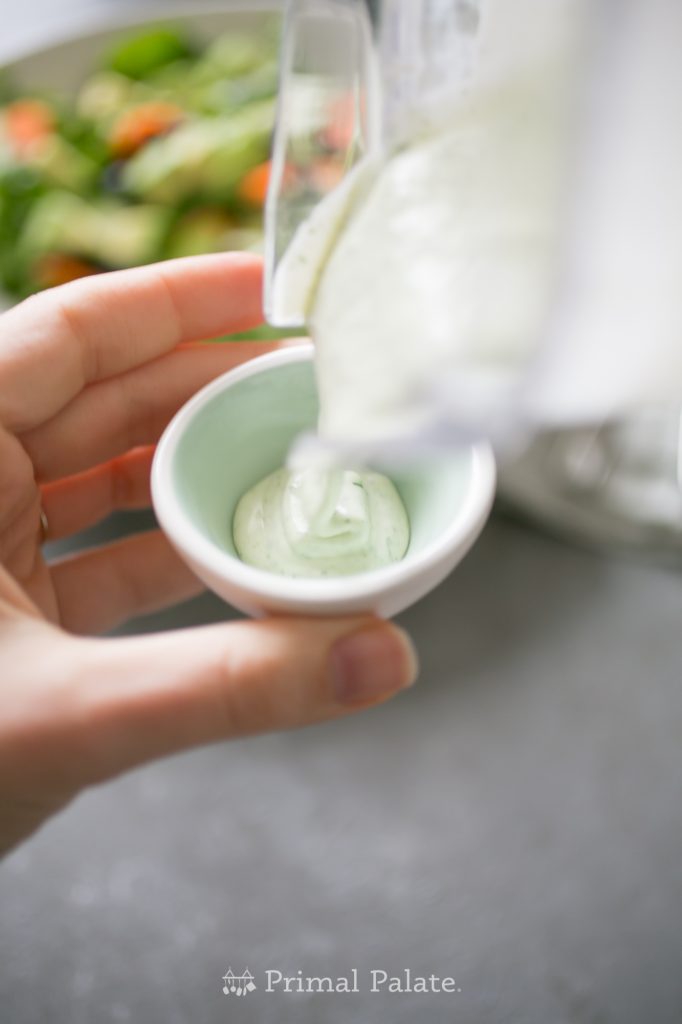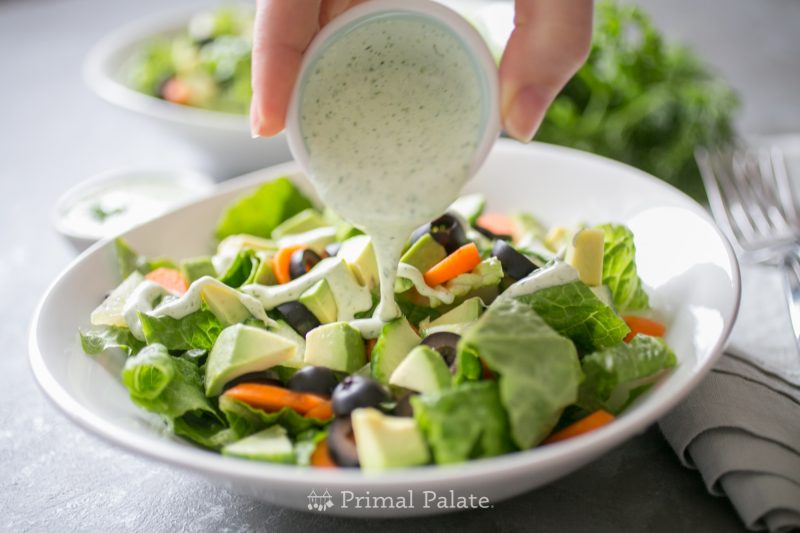 We hope you all love this recipe as much as we do! Serve it with fresh vegetables as a dip, a dressing for your favorite salad, or along with a spicy batch of buffalo wings!
Enj0y!
Hayley & Bill
---