Bill and I both love flank steak, but it can be tricky to make sometimes. It's not so easy for me to eat at the moment, because of my braces. So I decided to whip up a new marinade that would hopefully help me be able to eat the steak a little better. This new marinade turned out to be so delicious, and easy, that I decided to make it for my family while my Aunt Jenny was in town.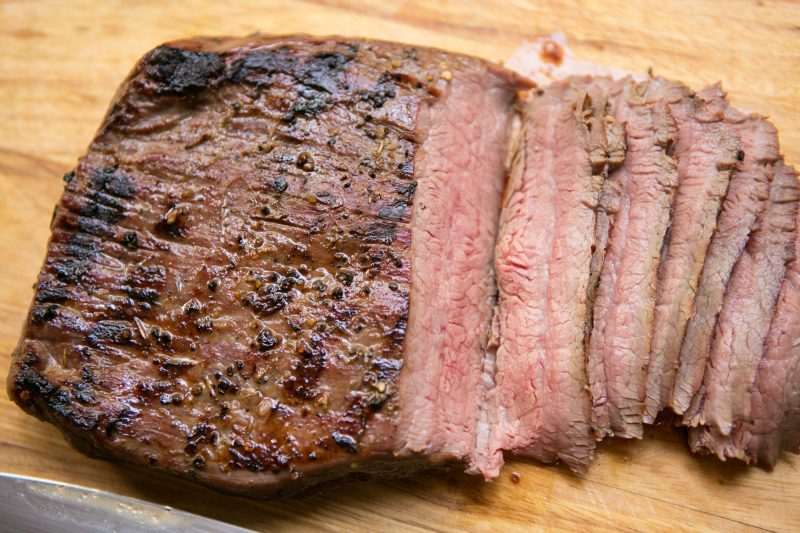 The steak was a hit! Everyone raved about how delicious it was! The best part was that it was so easy to put together! I quickly marinated the steak earlier in the day, and then went about my day preparing for dinner guests while it marinated in the fridge.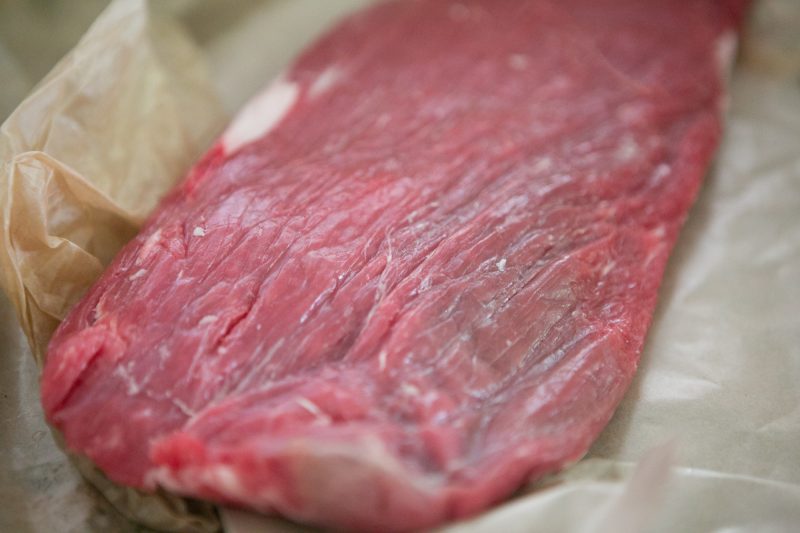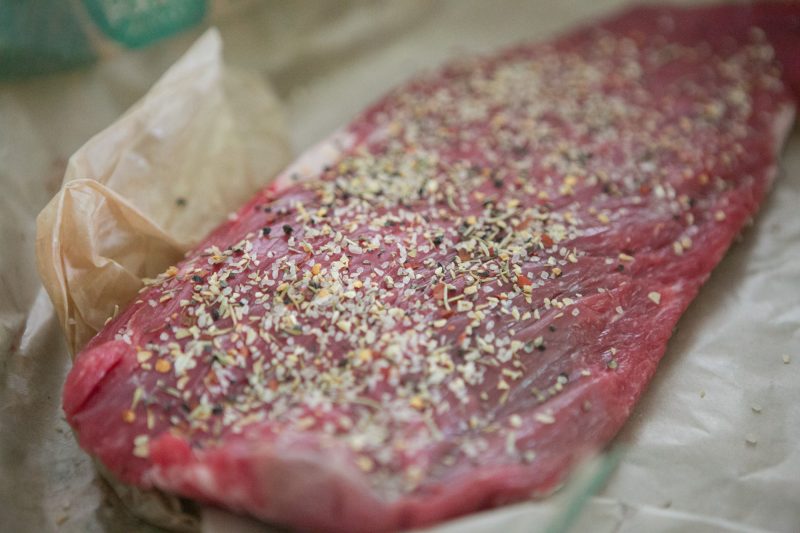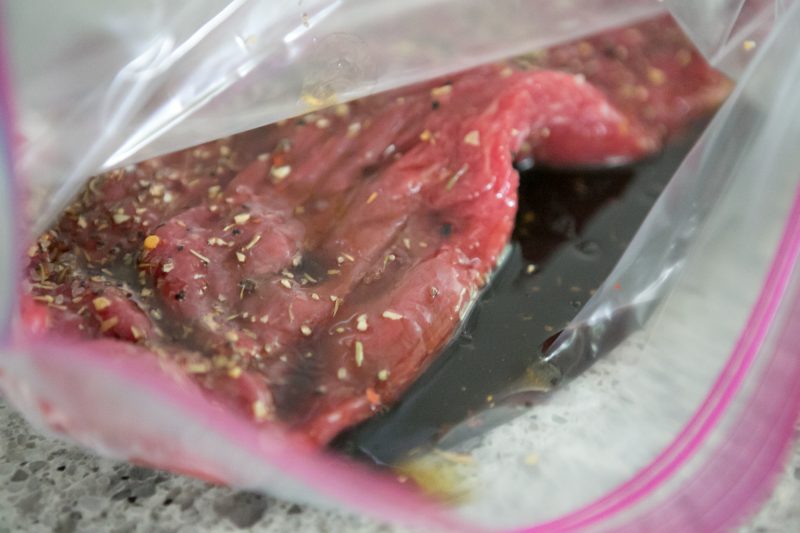 This marinade came to be, because I wanted to use coconut aminos and tamari for flavor, but also one of our spice blends for simplicity. Since our Steak Seasoning contains coarse sea salt, onion, garlic, and red pepper, I thought it would work well with the coconut aminos, as we usually use those spices with Asian-inspired sauces. I also like to combine coconut aminos and tamari, because I often feel like the aminos aren't strong enough for a marinade, but the flavor of tamari is too strong, so combining the two is really helpful for getting the flavor profile right.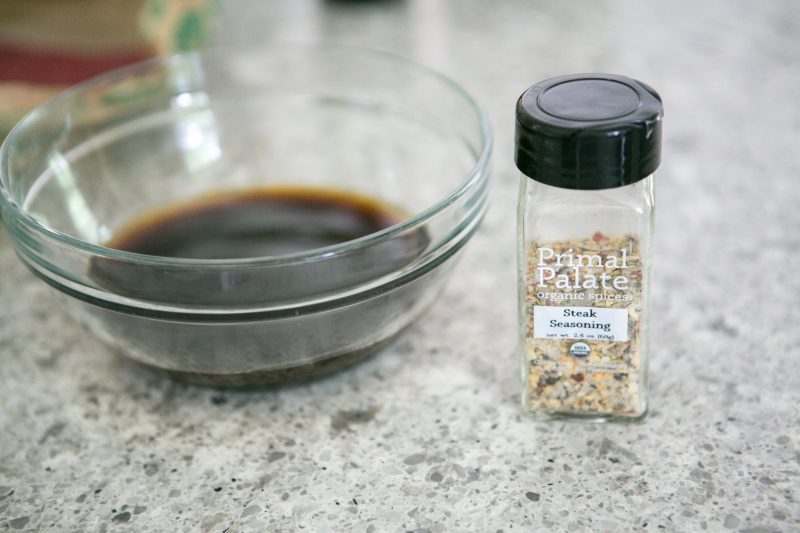 Bill put the steak in our SousVide (link to view on Amazon) because we knew we would be a bit stressed getting the food on the table, so eliminating the stress of a perfectly cooked steak was essential for us. We were cooking for about 16 people! This is a step you, of course, do not have to take, as we know most people do not own a SousVide. Bill set the steak to cook at 132 for 90 minutes, but he says if he had to do it again, he'd go 130F on the steak.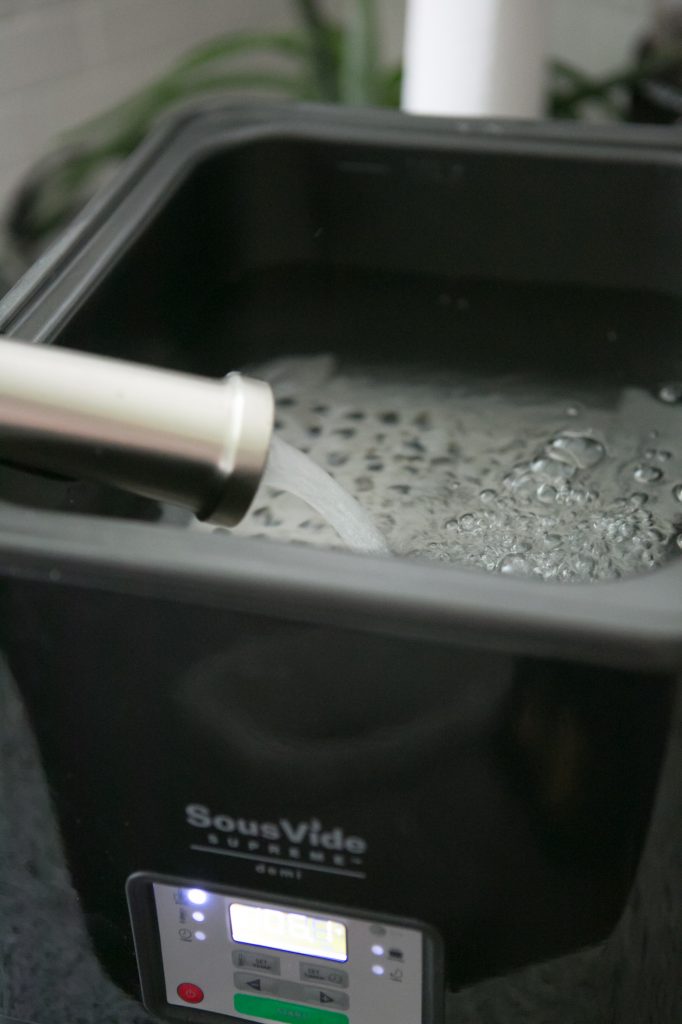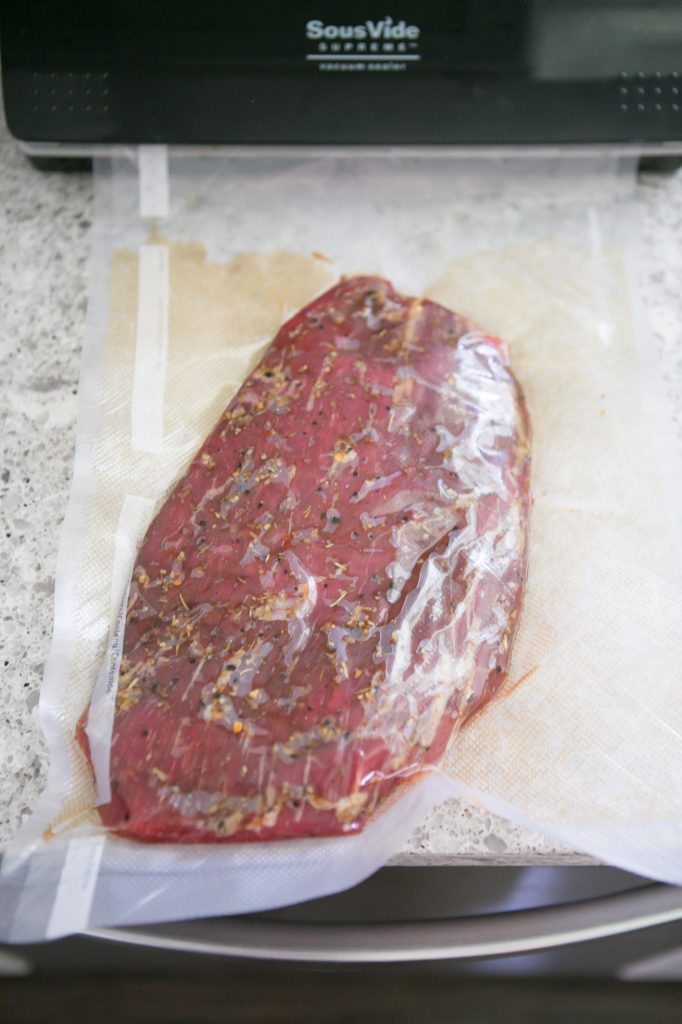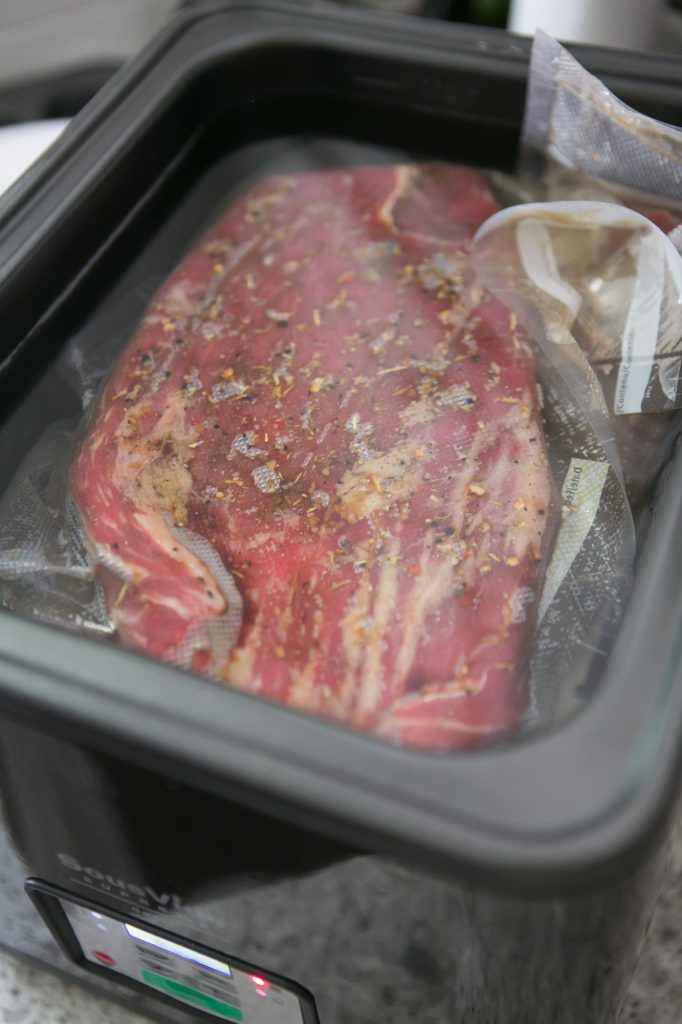 This new marinade was perfect, and so quick and easy to throw together. The best part was that everyone absolutely LOVED it. That made me so happy. Everyone asked me how I made it, and what I used to flavor the steak, and there's not much I love more than when people love my cooking.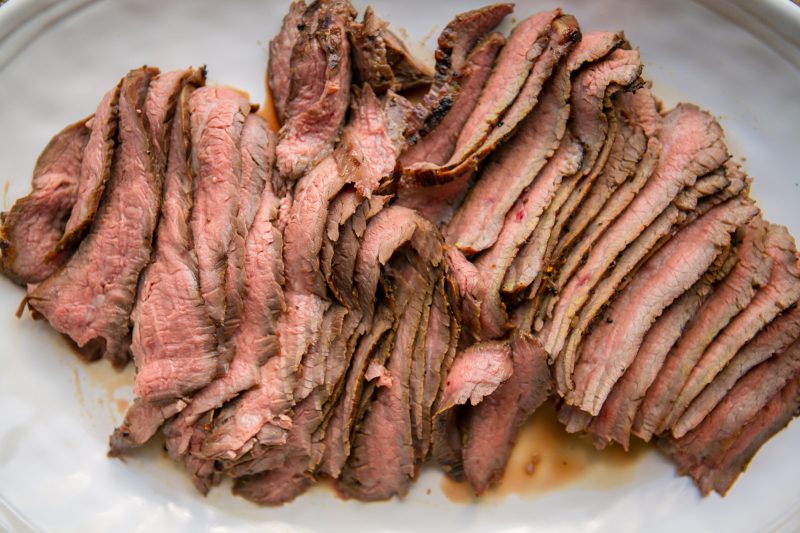 I hope you enjoy this recipe! Let me know what you think in the comments below!
-Hayley