Want to know something remarkable? There have now been six different teenagers featured on this blog.
When I was in high school, I knew how to cook two things: scrambled eggs and frozen pizza. I wasn't developing recipes or creating a website; and I certainly wasn't writing a cookbook. Heather of Cook it Up Paleo, who just graduated high school, has done all three. She started blogging at age 14, and is already writing her second cookbook (Her first book, "Grain-Free Family Favorites," was released for download on Amazon in 2014.)
One of the most amazing things I found out about Heather is she was diagnosed with Celiac disease after she went Paleo. At age 14, she identified the myths surrounding fat and carbs. She transitioned to Paleo for her entire high school career, and has tons of great tips for following Paleo while living a balanced, social lifestyle. Thanks for sharing your story Heather!
For more on Heather's story, be sure to check out Cook it Up Paleo on Facebook and Instagram!
If you don't mind me asking, how old are you? How old were you when this all started?
I just graduated high school. One day, I picked up the book Nourishing Traditions and started reading. The theme of the book is fat is not bad for you. I found it interesting, and then picked up Sarah Fragoso's book, Everyday Paleo. The introduction made me feel like I wanted to go Paleo. I had lived my entire life with digestive issues and headaches, and eating this way made me feel a lot better. I enjoyed cooking and posting recipes for family. I love both science and food, and started the blog when I was just 14. The more I posted, the more I loved it.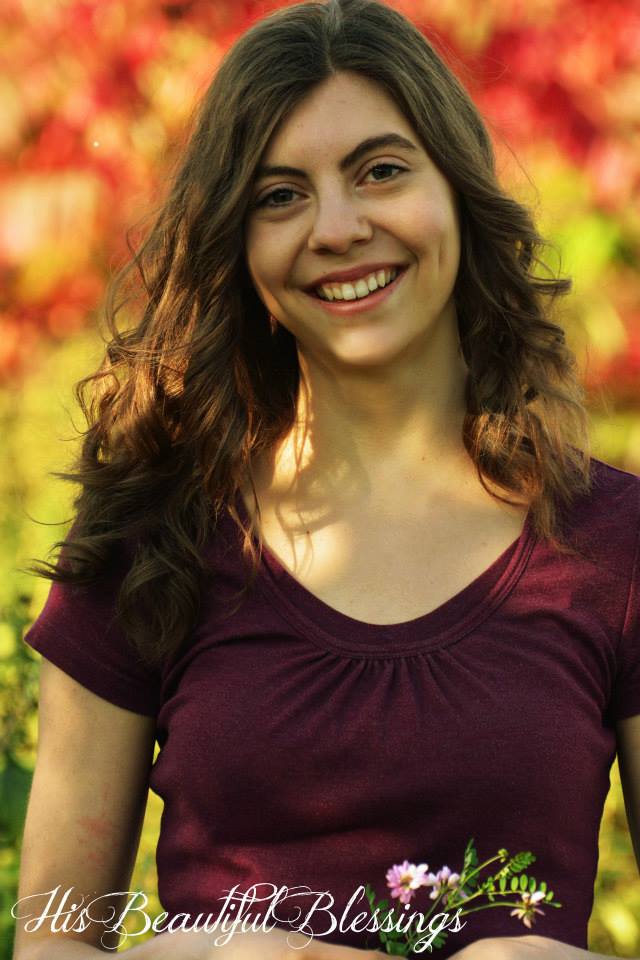 The average 14 year old is eating Cinnamon Toast Crunch for breakfast. What drew you to make such a dramatic change?
There were two things. One, my mom was diagnosed with breast cancer, which caused her to do a lot of research. Two, I always dealt with bloating and hormonal issues. I wouldn't say I was addicted to carbs, but my entire lunch was literally a plate of rice. It never filled me up, and I was hungry an hour later. I ate carbs because I thought carbs were healthy. Then I learned everything we've been told about the high carb, low fat, whole grain diet was wrong.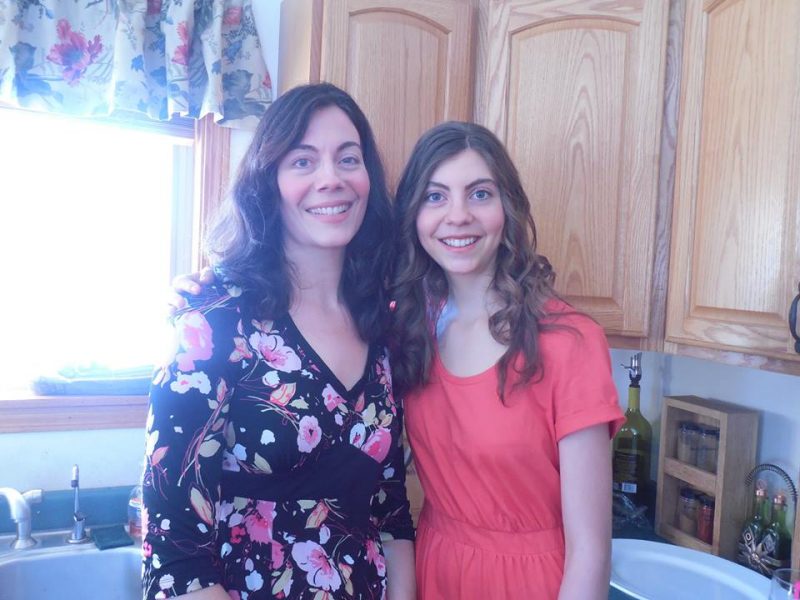 What did your friends and family think of your new transition?
Four years ago, no one knew what Paleo was. We live in Wisconsin, where it's a cheese and Wonderbread world. My mom and I made the transition together, since she was looking for an anti-inflammatory diet. My dad ate our Paleo dinners, but I have a twin brother and a little sister who thought the whole thing was weird. Most of my friends thought it was weird at first too, or would ask me, "What is gluten?" Once they saw we were happy and still brought good food to potlucks, they definitely warmed up to it. Today, I have my one "Paleo buddy," while other friends have cut back on bread or have gone gluten-free.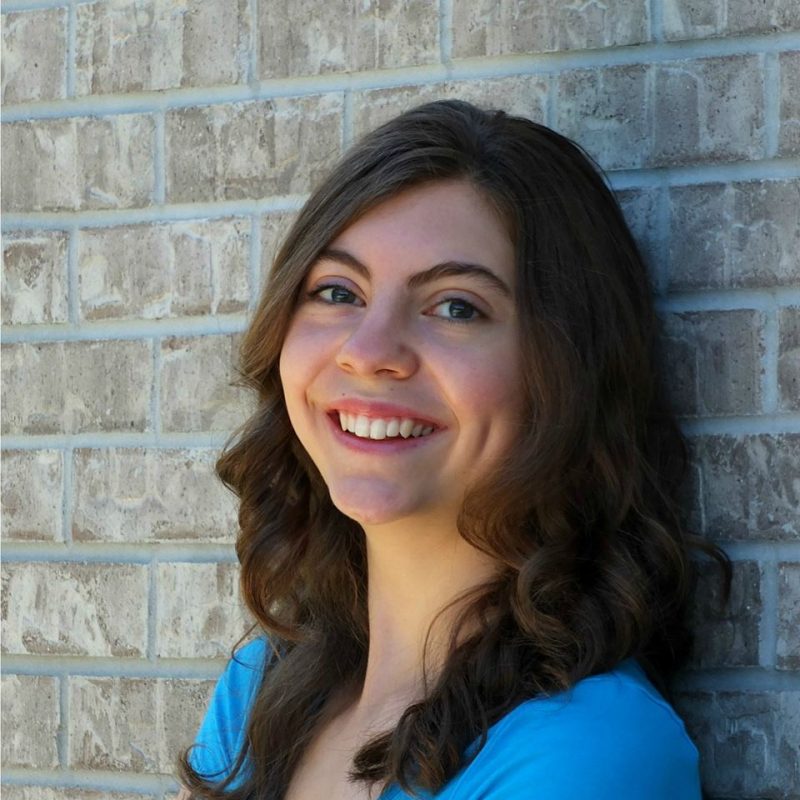 What did you eat at school? Did you pack a lunch?
I've been home-schooled my entire life, so that wasn't an issue for me. I'm lucky I didn't have to deal with that as much. My little sister goes to middle school and she packs her lunch.
Sarah Fragoso has a lot of recipes that work well for boxed lunches and leftovers. I've also included a lunchbox chapter in my cookbook. When I pack a lunch for work, I'm a very "whatever's in the fridge" person. Yesterday, I had some pieces of leftover roast chicken, the cucumber salad from my blog, and a few pieces of dark chocolate. I keep it simple: just meat and veggies. Here are a couple ideas:
Sandwiches with the buns made from sweet potato and egg (recipe on my blog)
Make a "wrap" by microwaving an egg mixed with almond or coconut flour. Then fill with Applegate lunch meat, avocado, and all the fixings
And of course, dark chocolate is always nice in a lunchbox. Or fruit.
This is my favorite question. Do you ever cheat?
Well yes, I've cheated so many times. I was diagnosed with Celiac disease after I went Paleo. I was still getting headaches and having trouble sleeping, and it was because I was at a sleepover where I ate four pieces of pizza. It's funny, before I had Celiac disease, I would feel compelled to eat something because someone made it for me (like homemade pizza). I can actually remember thinking, "If I had a gluten sensitivity, I wouldn't have to eat it." It's hard eating a salad while all your friends are eating pizza. It was definitely a self-conscious thing.
It's a lifestyle. If I see regular ice cream, I'll think, "I'm having a treat now." I ate peanut butter just this morning. Oh, and gluten-free bread? Pass the butter. I think we should eat healthy while living our lives to the fullest.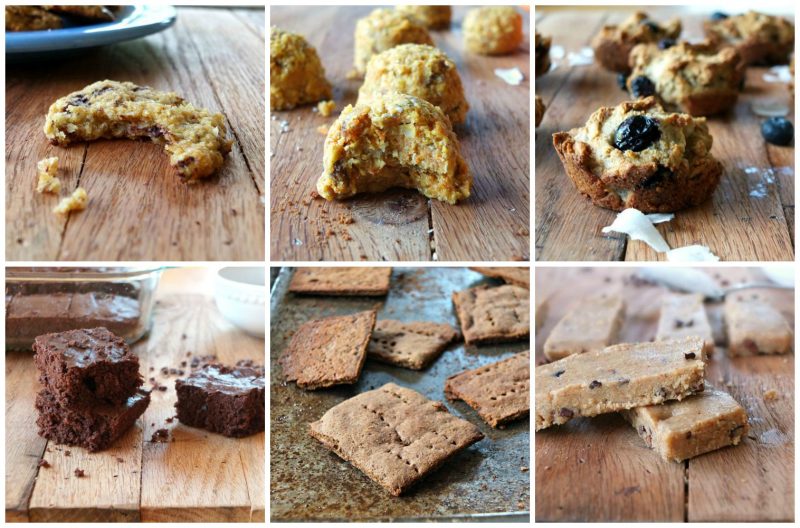 What went through your head when you were diagnosed with Celiac disease, and what would you tell someone going through a similar experience?
When I got the results, I was really surprised. Celiac disease has a lot of false negatives, but there are rarely false positives. The first thing I thought was, "Omg! I can't have grandma's homemade bread again!" It explained why I still got headaches all the time, or why my hands would crack and bleed. Getting diagnosed was this combination of surprise, then relief, then, "Oh no. I can't have pizza again."
When you first start Paleo, it's easy to get overwhelmed. People see this huge list of things you have to buy like coconut and almond flour. Then they feel as though they can't eat anything. The first step is to keep it simple: Eat steak, sweet potatoes, and a salad. You can eat Paleo while spending just 15 minutes in the kitchen. A cookbook is a great way to start. You don't have to go crazy, and you don't have to be perfect. If you eat peanut butter don't freak out; it's still better than mac and cheese. Just relax, and it will be fine.
What are some of your favorite recipes on your blog?
I have three favorite recipes: Paleo Crusted Bread, which tastes like real bread — it's sooo close!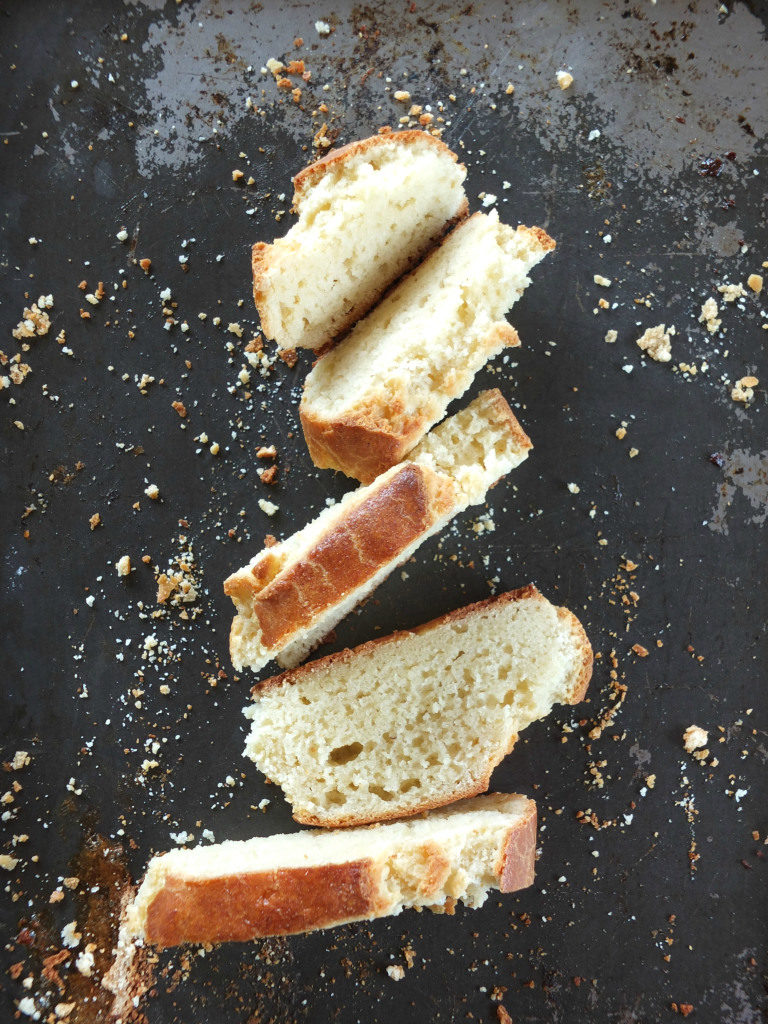 The Cassava flour French bread, which is a nut-free recipe which has been shared over and over.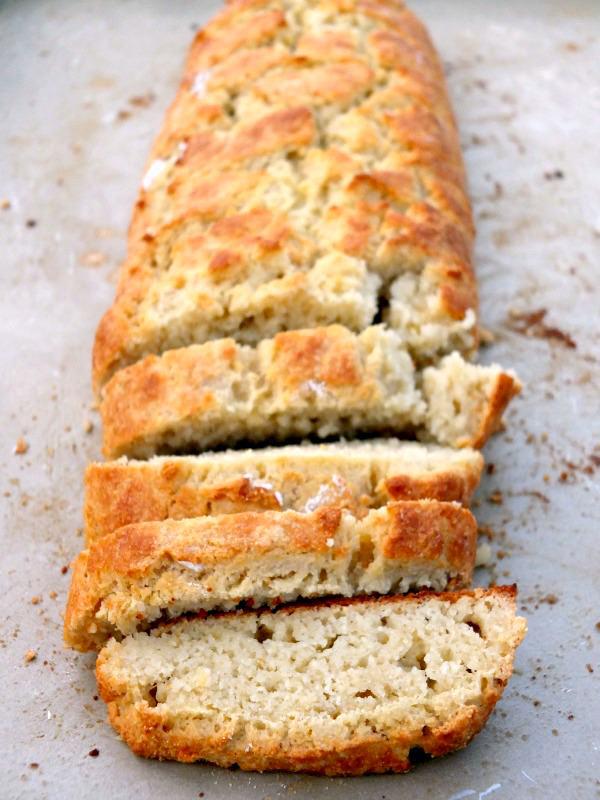 Finally, I have have a Cassava Flour Chocolate Chip Cookie recipe; it tastes just like Nestle Tollhouse.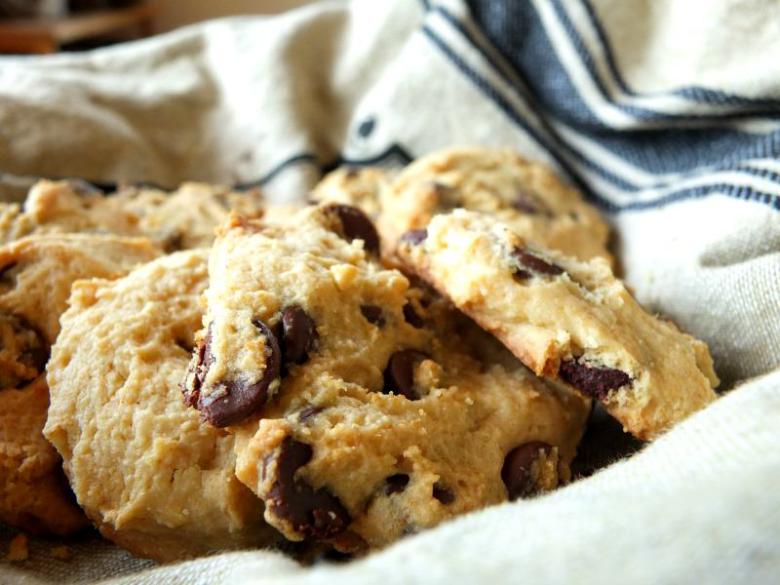 Where did you learn to cook and publish a website?
For the website, I just Googled how to do everything. I started with a Weebly website when I was 14, then moved to a quote, "real website" one year ago. I'm my own web developer, but my aunt is my emergency contact if I crash my own site. I just learned things by doing — I used to not shrink my photos before posting them! It takes a lot of time, and it's a huge commitment, but I love doing it.
I learned to cook from Taste of Home magazine. I know it sounds a little weird, but I love that magazine. I would read them cover-to-cover. I started making recipes, and one day thought, "I can do this myself." My mom helped me figure out how everything worked in the kitchen. I still tell people (proudly) that I have a 50 percent fail rate. I'm always learning.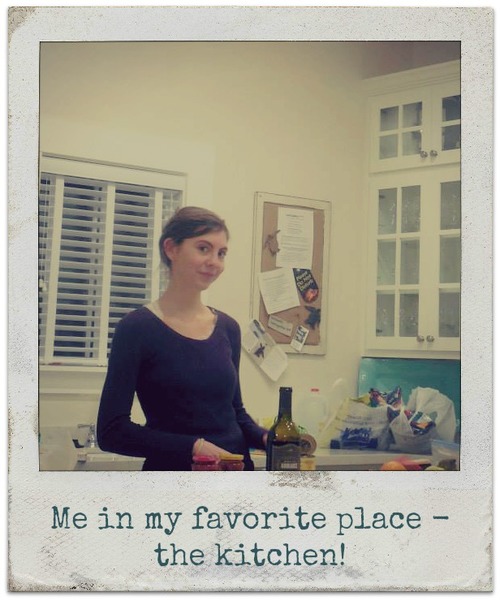 What are your plans for the future? Any upcoming projects we should know about?
I'm one of those people who has 10 different ideas of what I could do. My second cookbook is coming out soon, and I have 5 other book ideas in my head. I would love to go to school for dietetics, but I'm not on any particular timeline. I'll definitely keep the blog going, no matter where I end up.
The second book is going to be a mug muffin cookbook. It's 25 recipes, including AIP, nut-free, and egg-free options. If you go to PaleoMugMuffins.com, you can sign up to be notified about the release.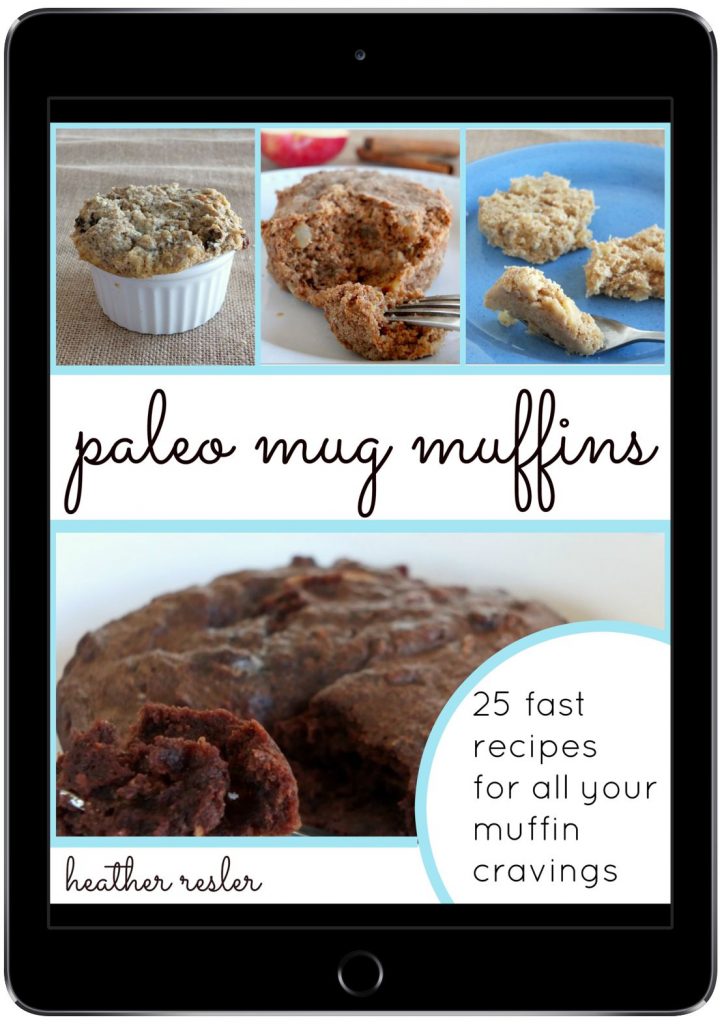 Any famous last words you want to leave people with?
The takeaway I want to leave people with is this: Paleo is just a way to eat real food. People get caught up with peanut butter, cheese, and other gray-area foods. The big things you should ask yourself is, "Is this a real food?" "Did this come from the ground?" "Is this farm to table?" Stop worrying about the debate over sprouted quinoa. Just eat real food — that's the message I want to get across.