This past Sunday was the Super Bowl, in case you missed it. I have pretty much zero interest in sports, but I've always liked Super Bowl parties and the fun food that is usually served. You know… wings, chips and dip, pizza… all that good stuff.
Meanwhile, in "real life" – we've been working on building a non-toxic headboard for our bed (more on this soon), and since Sunday was warm and sunny here, we spent the entire day outside in our driveway working on our headboard.
At 4:30 I realized that we didn't have anything to eat for dinner. I also knew that Bill would want to watch the Super Bowl, and I realized we had all of the ingredients we needed to make a batch of chili. I put a green bell pepper and a jalepeño in the oven to roast, and went back outside to keep working on our headboard. After we were done for the day outside, I came back inside and continued to work on dinner.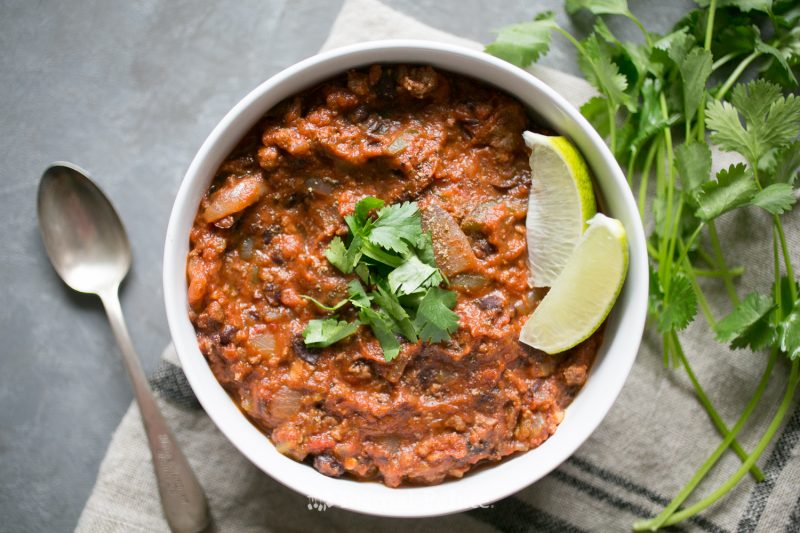 This chili does take some prep work, as most home cooked meals typically do, but it comes together really quickly, and doesn't take long to cook. We opted to add some organic black beans to this recipe. We don't usually add beans (which aren't quite accepted as "Paleo"*), but for some reason it sounded good, and we had a can of organic black beans in the house, so into the chili they went!
* If you want to read a little about legumes and how they might fit in a Paleo template, Chris Kresser has a balanced viewpoint on them. (read more)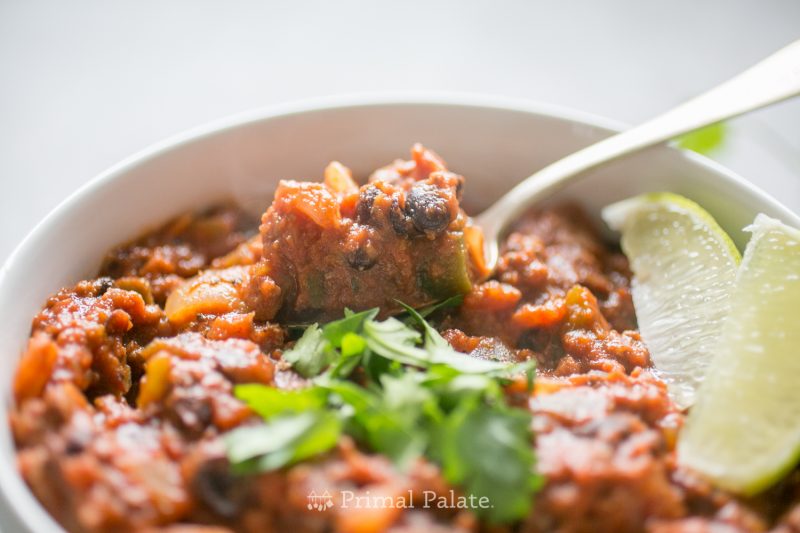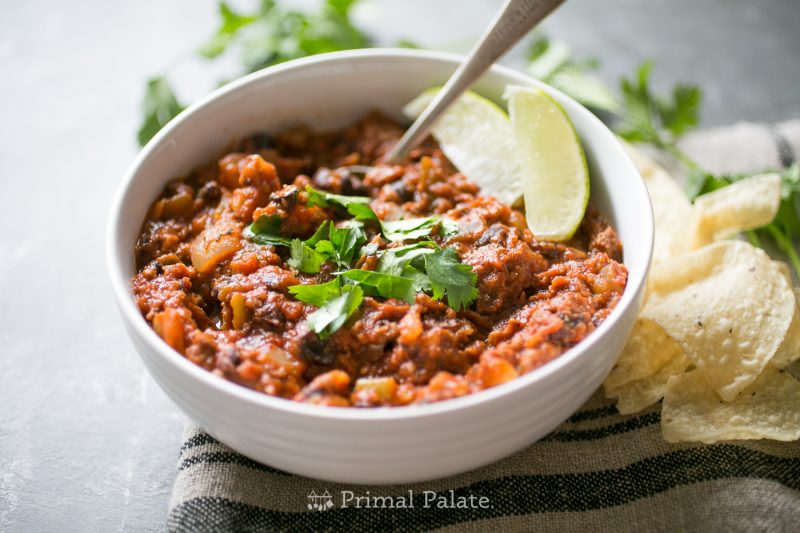 We also enjoyed this meal with organic corn chips...because Super Bowl! It was delicious, and we both really loved this meal. It was filling, comforting, and most of all, very tasty! I hope you guys love this recipe as much as we did!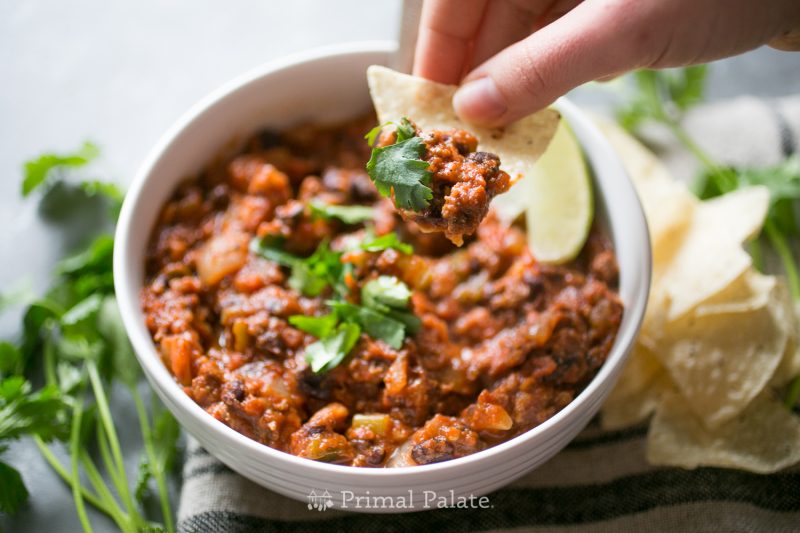 -Hayley