I'm really excited to share this recipe today!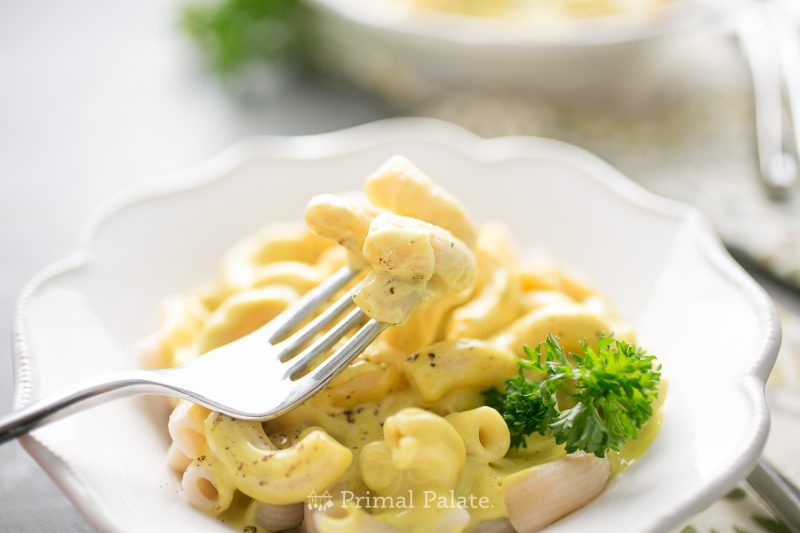 Over the last few months, Bill and I have added back in some rice noodles. We don't eat them often, but have really enjoyed having them as a little "treat." We've been eating the Tinkyada organic rice noodles, and they are our favorite. The texture is amazing. I personally love the spiral shaped ones, and my favorite way to have them is in our Chicken Zoodle Soup with Meatballs from Make it Paleo 2! That has been my comfort food this winter.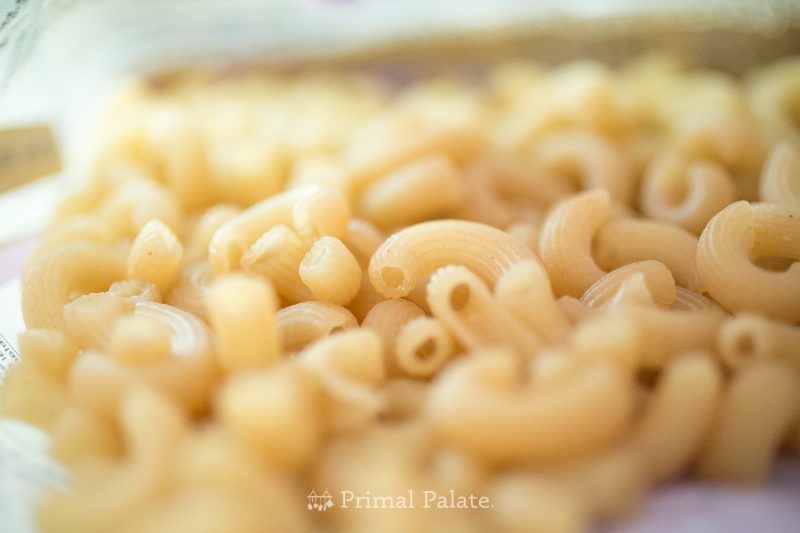 Ever since I realized I was tolerating the rice noodles just fine (no tummy upset or anything), I started craving mac & cheese. I was never a big mac & cheese eater. I loved it of course, but just never had it that much. We don't typically eat dairy, and I'm still very strict with my eating. I've included some rice or rice noodles to keep feeding my adrenals some good carbs, but I really have no reason to add dairy back in. Sugar is pretty much off my menu (probably forever), so I will admit that my current idea of a treat would be indulging in some dairy, hence the mac & cheese cravings.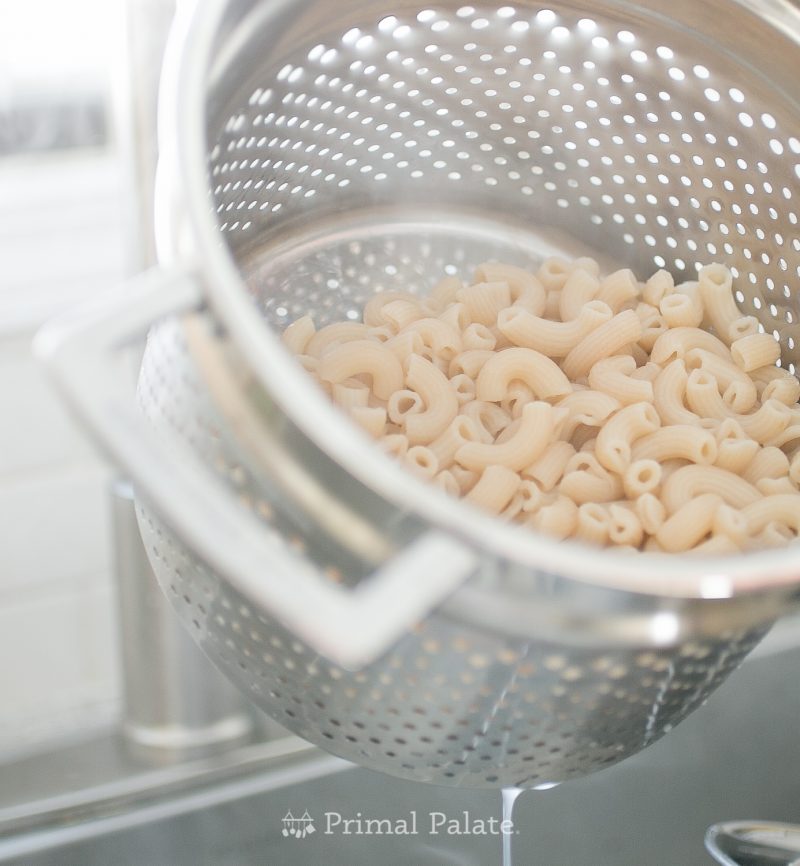 I'm not ready to add dairy back into my diet, so I went to work on a dairy-free version. We have a recipe for dairy-free alfredo sauce in Make it Paleo 2, which I love, so I based this recipe off of that one. It's really pretty simple. Ghee, chicken stock, and nutritional yeast are the ingredients that help give it the "cheesy" flavor.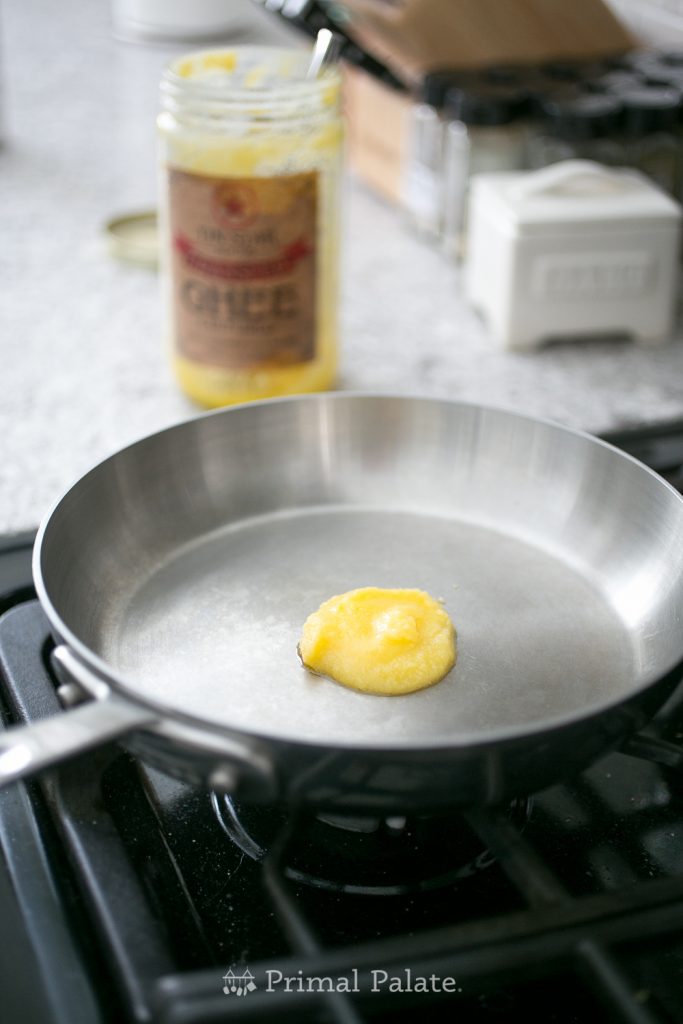 (Confused about why Ghee would be in a dairy-free recipe? Here's a post from Jessica Flanigan on cultured ghee, and how the fermentable bacteria in it will consume any trace lactose and casein).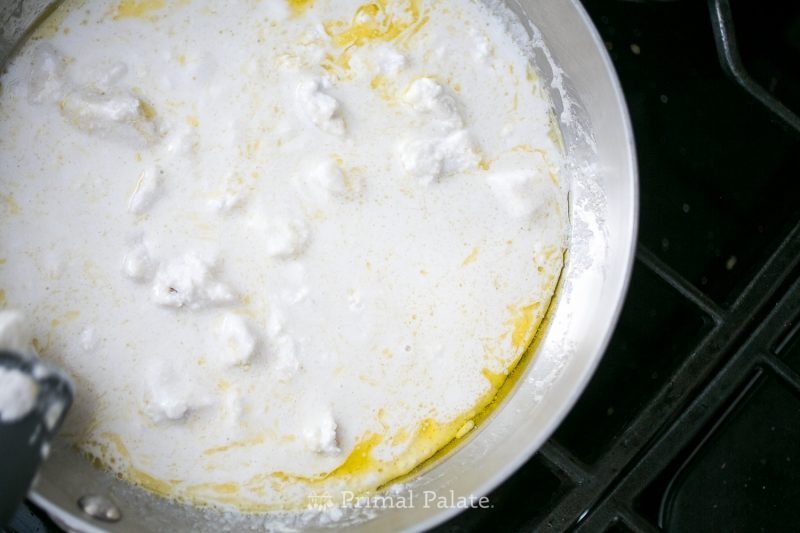 If you cannot tolerate ghee, you can leave it out. I use coconut cream as the base for the sauce, and to get the similar texture of a thick, creamy, cheese sauce, you just need to reduce the sauce in a skillet, and then blend it in the blender. The blending helps emulsify the sauce, because there will still be some separation of the ghee and coconut cream when you are cooking it down, so whipping it helps blend it up well, and allow it to thicken even more.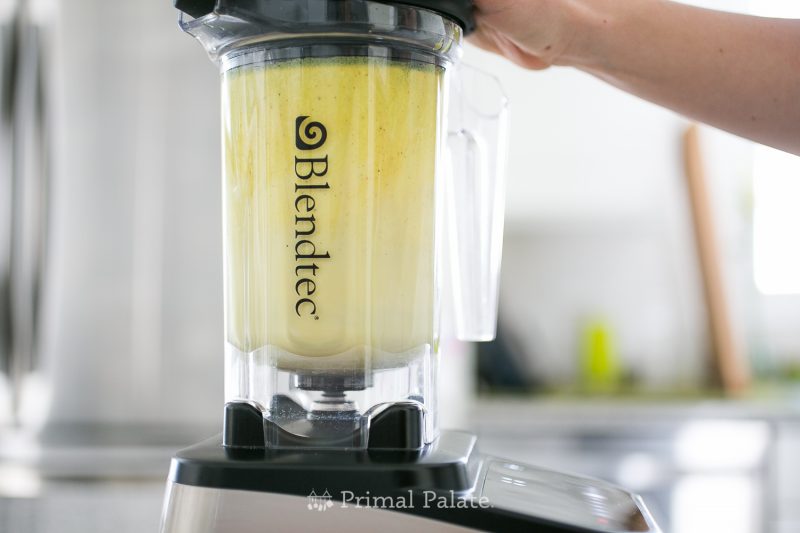 I also added our Turmeric to the sauce for some color. This is totally optional. A white sauce will taste just as great! We're hoping to bring back Turmeric in our lineup of spices, although we have a handful of packs that contain it left in Canada. (Please email us to special order our Turmeric if you live in Canada.)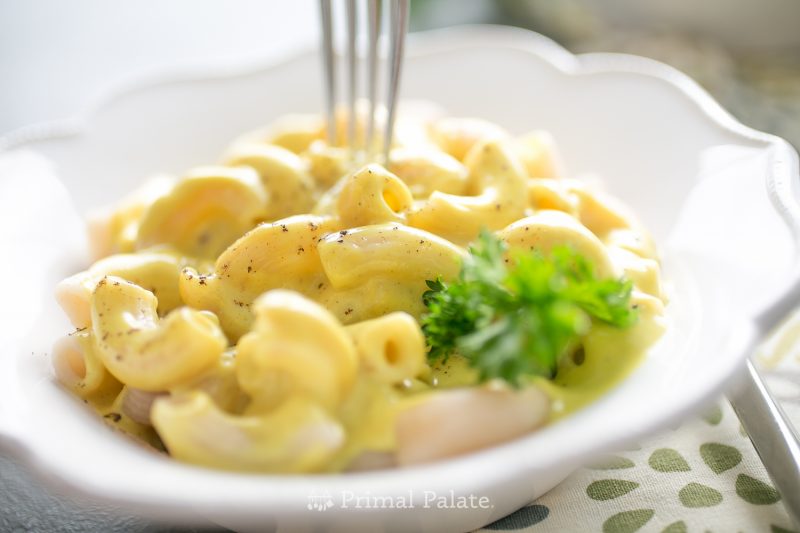 This recipe was a huge hit with the family! If you cannot tolerate rice noodles, then I recommend enjoying this over Cappello's noodles. If you want a super-duper Paleo version, then spiralize some zucchini or celery root. You really can't go wrong, however you decide to enjoy it!
xo,
Hayley