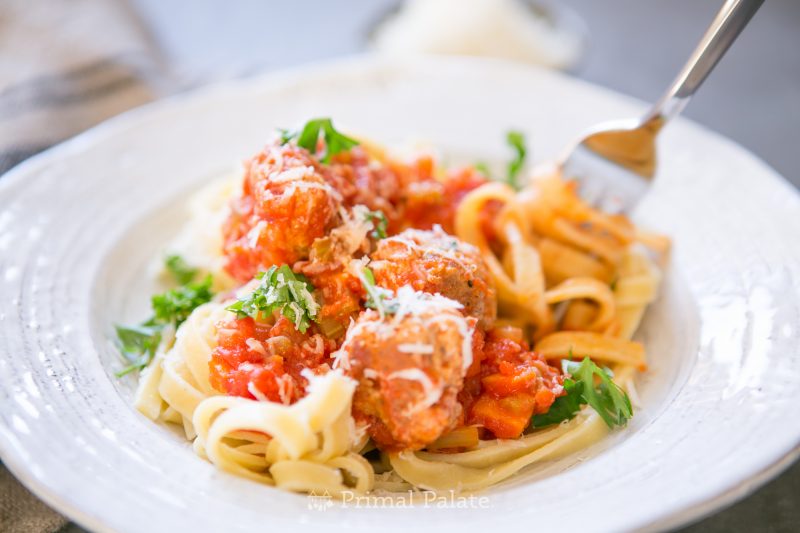 Hi friends!
We hope your week is off to a good start. The time change has brought some blessings (and also some 'curses'), but overall it's a good thing. We love getting an extra hour of daylight at dinner time, because it means we can make pretty food for dinner and take a photo to share with you guys! Prior to the time change, we would have to be serving dinner at 5:30 to get a picture in daylight. Now… we can eat at a normal time like 6:30 or even 7, and get a photo of the dinner. So great! Plus, afternoon and evening activities outside are so much better with the extra hour of light.
We were eager to capitalize on the extra hour, wasting no time and photographing this dish on the second day of the time change! And what a day is was. The weather channel had forecast upper 50's and rain, but it turned out to be 70 and SUNNY all day. We went outside and gardened for a few hours, which had us both feeling blissed-out from the vitamin D. Plus getting our hands dirty, and preparing our annual vegetable garden… it's just heaven for the two of us. Maybe someday we'll have a garden center or something. 😉
(Speaking of Instagram, we just hit 100k followers today, and are hosting a giveaway!
Be sure to enter
!) After a few hours in the yard, we came inside and pulled together our current favorite meal – making pasta with marinara and meatballs.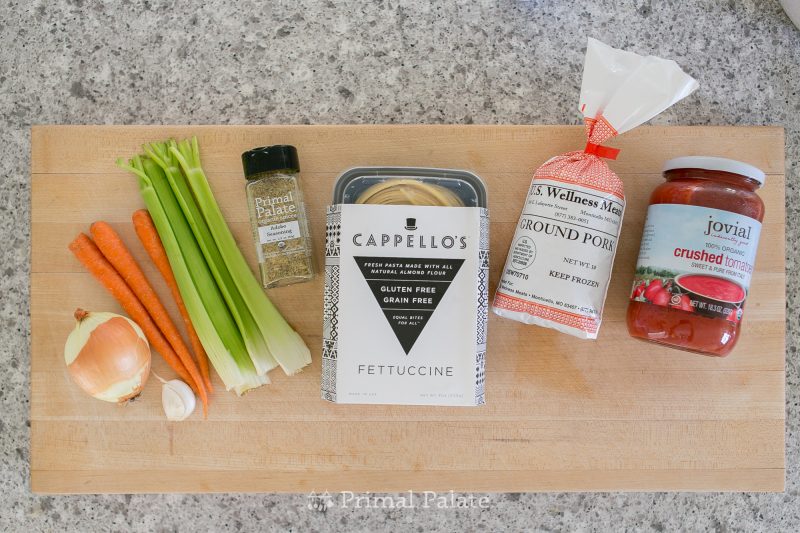 Now, this isn't a 'sponsored post' – but you'll see that we use a lot of our favorite brands in making this dish: US Wellness Meats Pork, Cappello's Fettuccine, Kasandrinos EVOO, and our own Primal Palate Organic Spices. We don't know anyone at Jovial (the brand that makes the crushed tomatoes) but we love that stuff too! The result is a super clean, super flavorful dish that we're absolutely hooked on.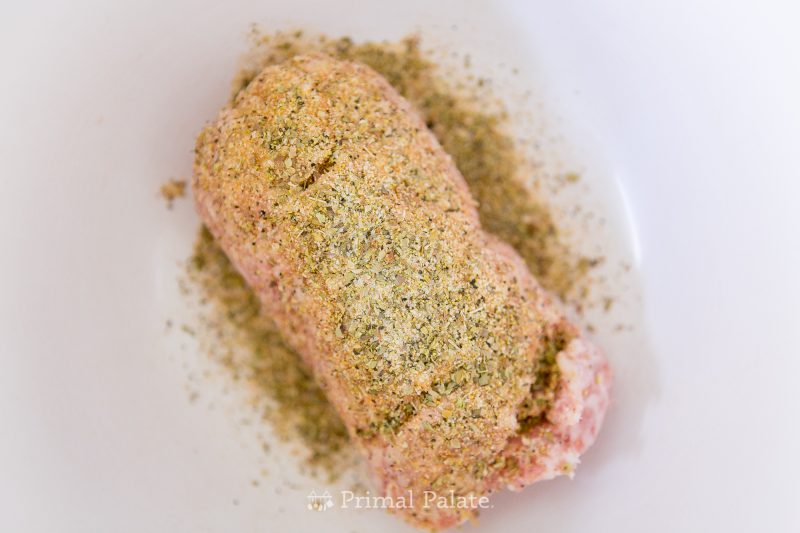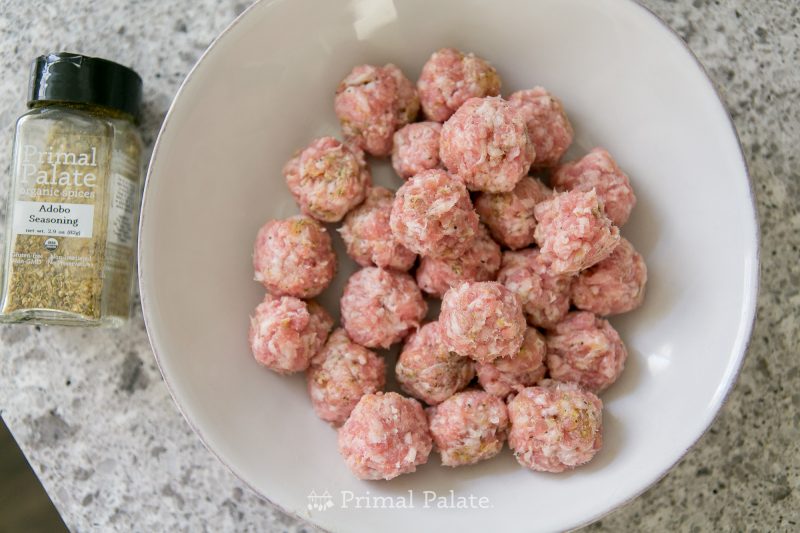 The secret ingredient in this whole recipe is our organic Adobo Seasoning. We mix it into our meatballs, and the flavor just seeps into the entire sauce and makes it downright amazing. Adobo sound exotic, but this balanced spice contains common spice ingredients that make so many different types of dishes taste great: Pink Himalayan Salt, Garlic, Onion, Black Pepper, Oregano, Turmeric. (Wanna buy those ingredients and mix up your own batch? You can do that, too.) The result is one of the best tasting meatballs (and sauces) around.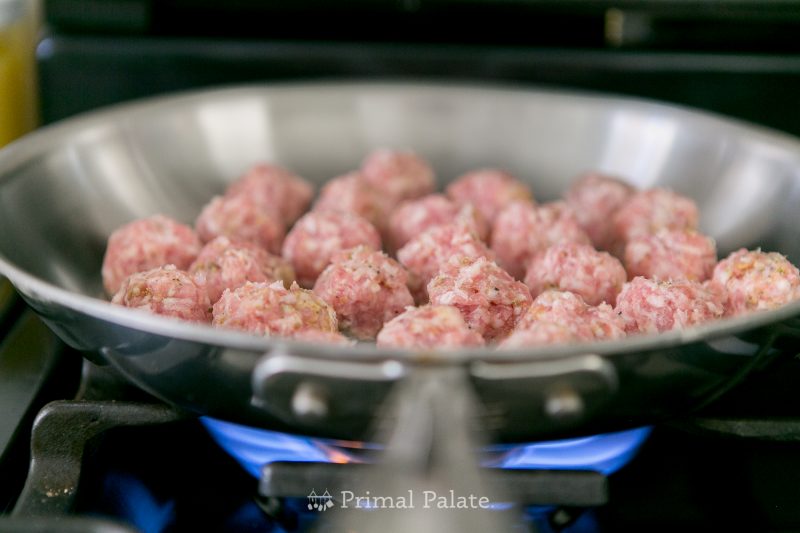 Sear the meatballs on all the sides, then add it to the sauce.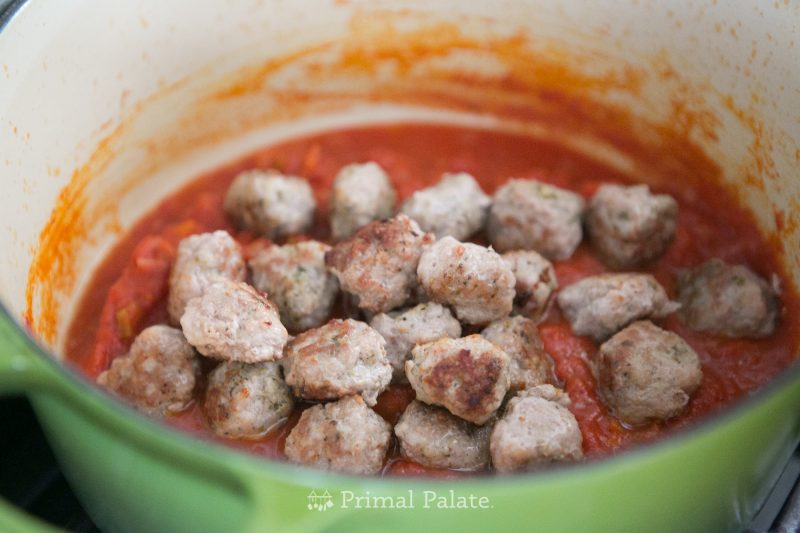 Just don't add the fat from the pan. It won't be an improvement.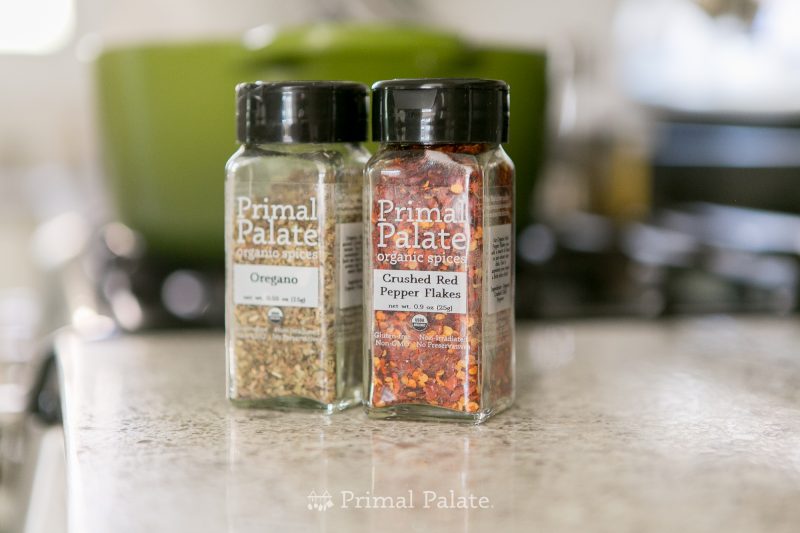 For an extra kick, we add our new Crushed Red Pepper Flakes, along with some Oregano (which is a great flavor-booster for Italian food).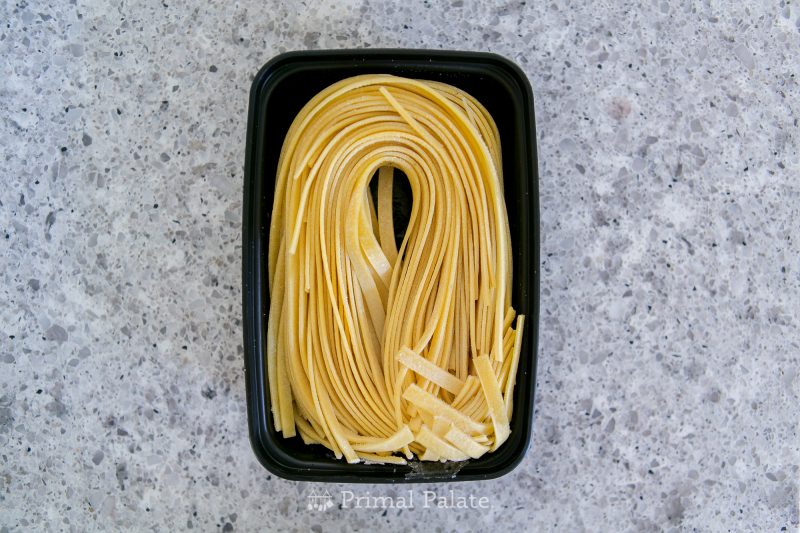 Cappello's is a company we've been fans of for many years now. After they appeared on the Paleo scene a few years ago, we approached them as a partner to produce our awesome Chocolate Chip Cookie Dough, which has won over people everywhere. It's in a ton of stores, and also available online in "binge packs" on their website. They don't call them binge packs, but they should. They should also call them "Cookie Dough push pops" … but that's a discussion for another time.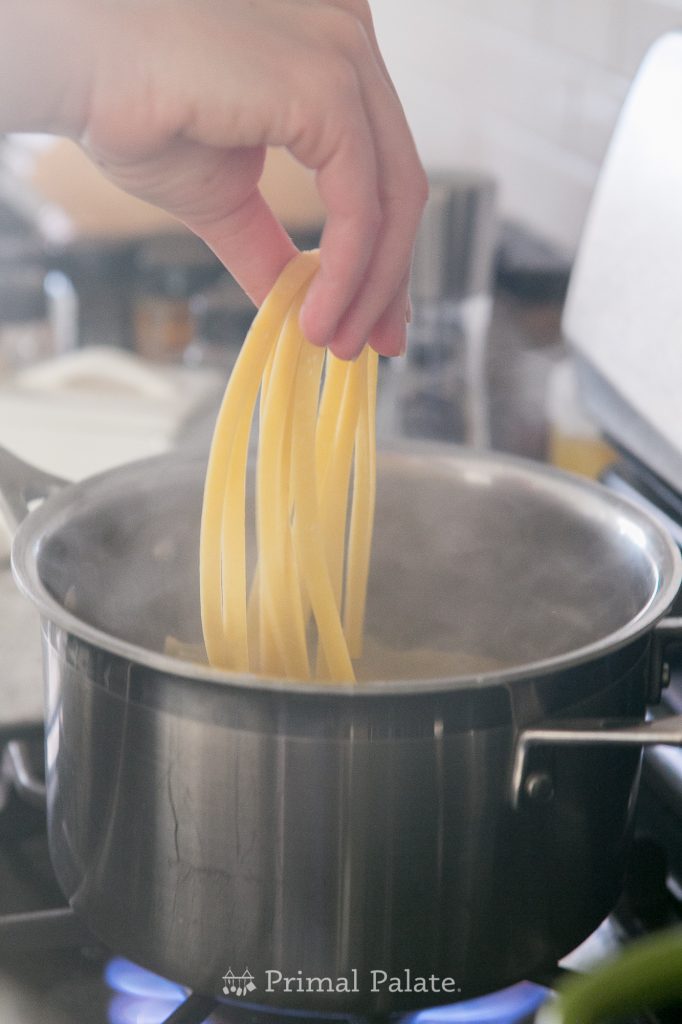 Their pastas are a little different to work with than traditional pastas, and even gluten-free or rice-flour based pastas. They are almond flour based, and cook super quick. Like 90-seconds-quick. We cook ours for about 2 minutes, and it's less al-dente. This is a definite perk if you already feel like you spend too much time in the kitchen.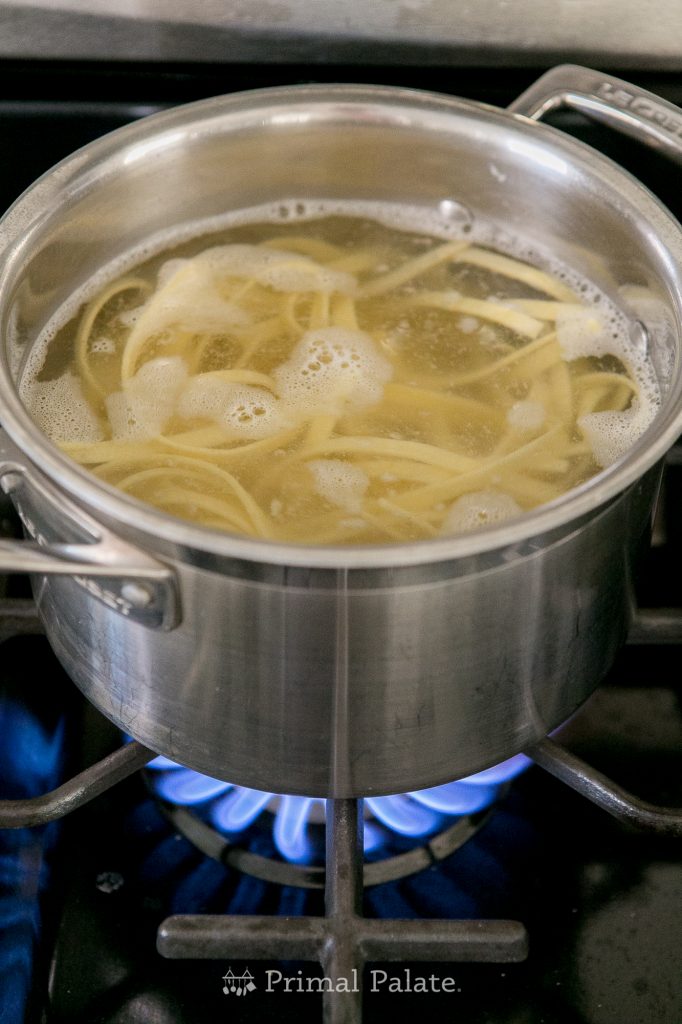 Keep it sort of teased apart and swirling around for best results.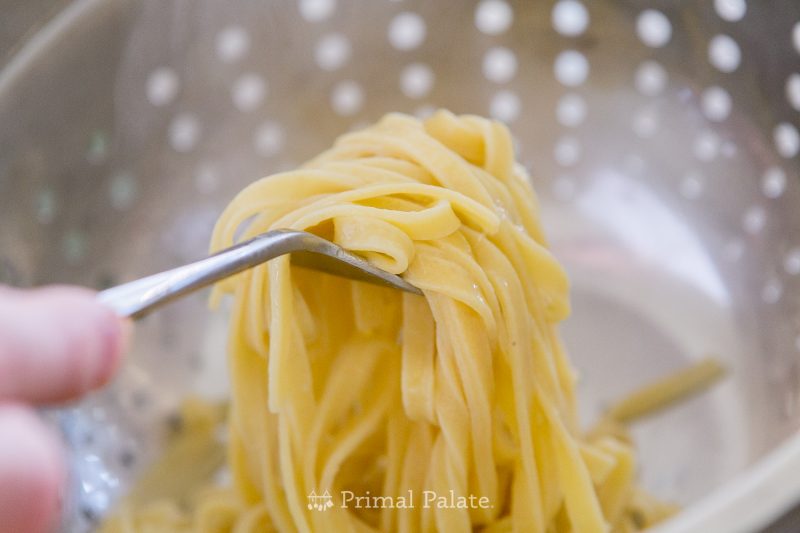 After straining it, with give a little drizzle of olive oil to keep it from sticking.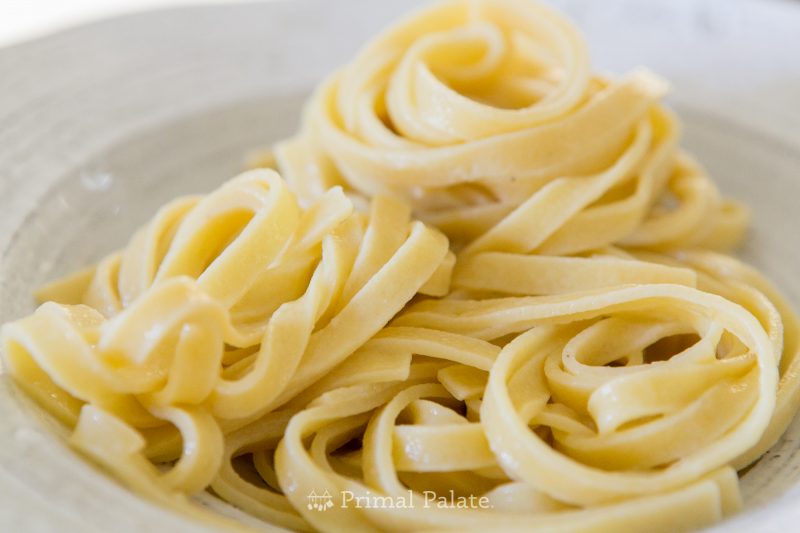 For plating this dish, used a serving fork to make twists of the fettuccine… a food styling trick that makes pasta look pretty. If you like pretty food, you can do this too.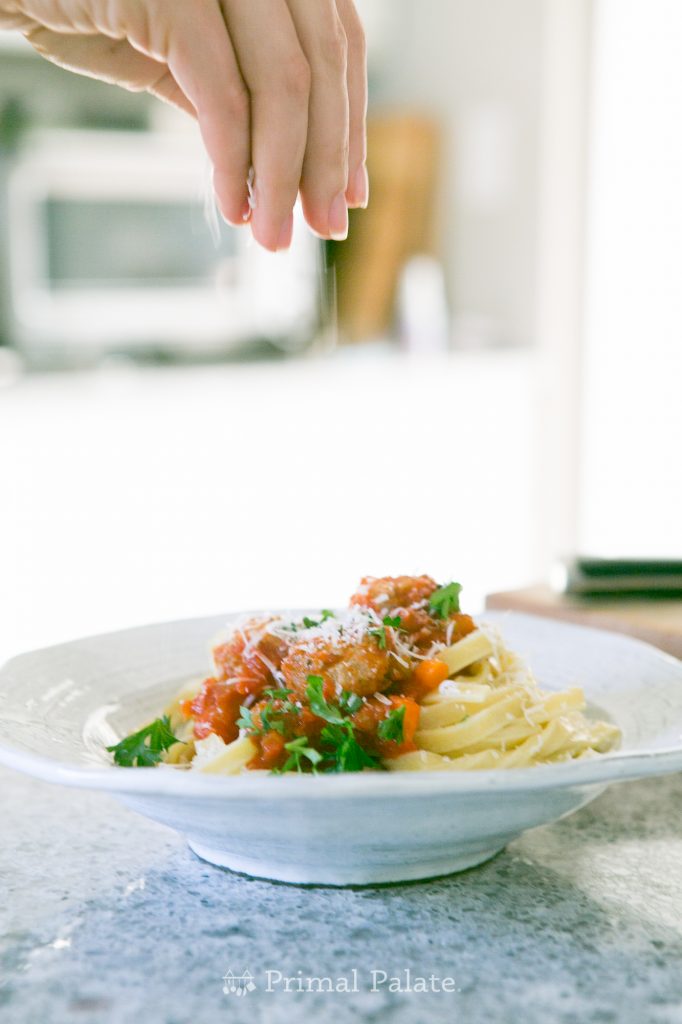 To finish off the dish, we grated some sheep's milk parmesan cheese, and rough chopped parsley.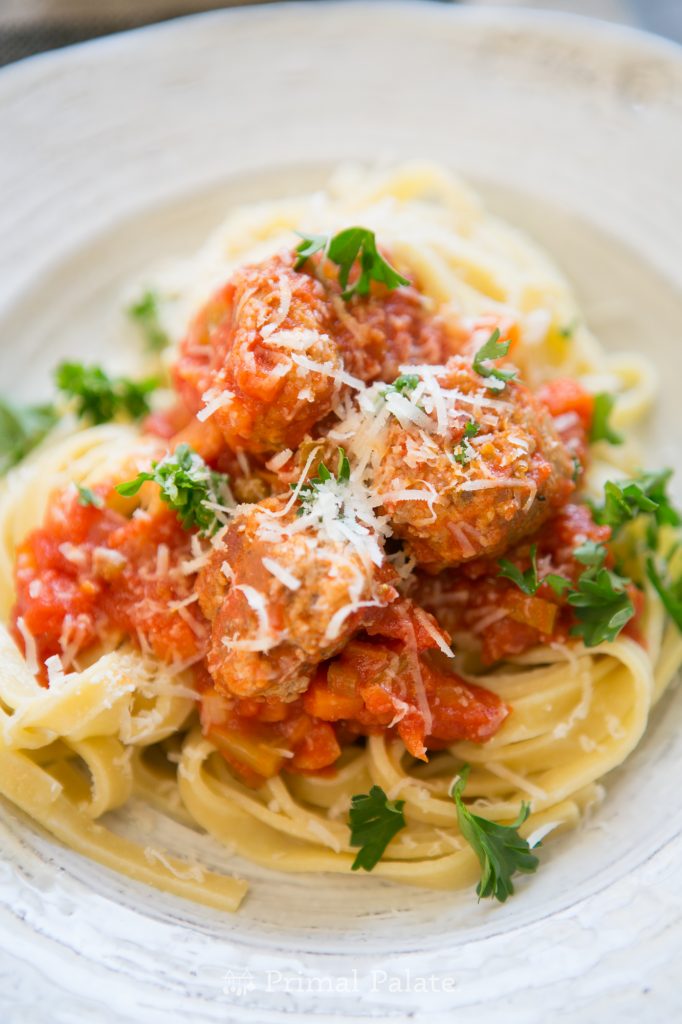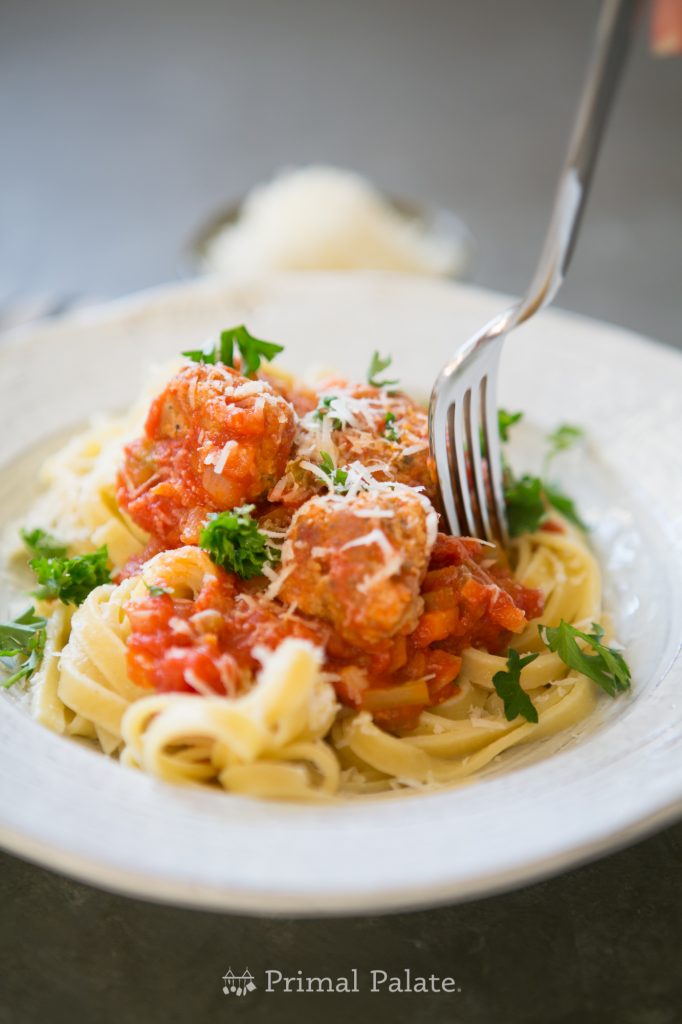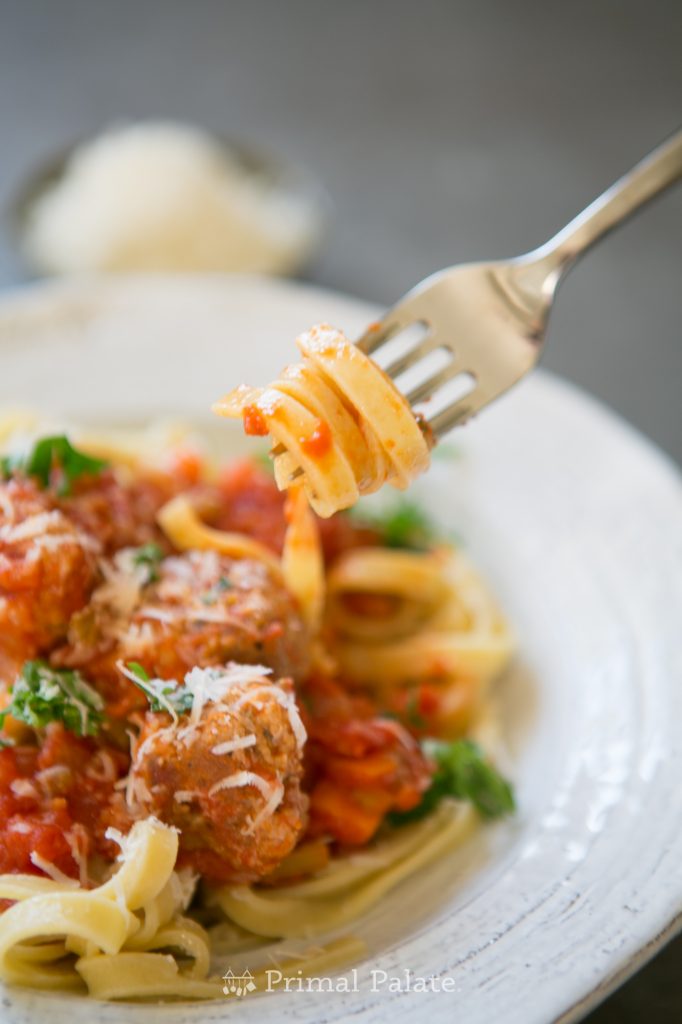 We hope you enjoy this one as much as we do! Cheers,
Bill & Hayley
---