Bill and I have been talking lately about the need to revisit our original Almond Flour Pancake recipe. That original recipe was okay, but we knew it could be better. Since our new Sweet Pack of spices is back for fall, we thought it would be really fun to add one of the blends to these pancakes. Who doesn't love fall flavors in their pancakes?!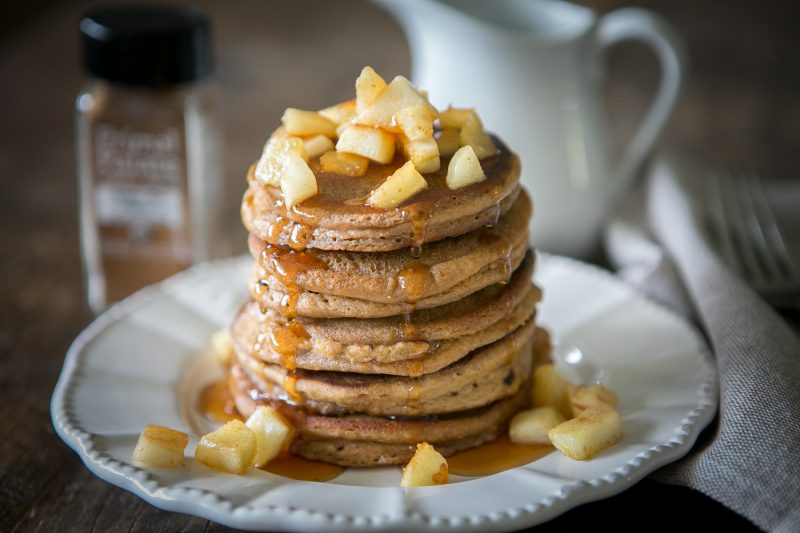 It's really apple season right now. This is around the time when it's really fun, and beautiful to go apple picking, so I wanted to make Apple Pie Pancakes. This recipe is simple, and is sure to make you feel celebratory of the fall season!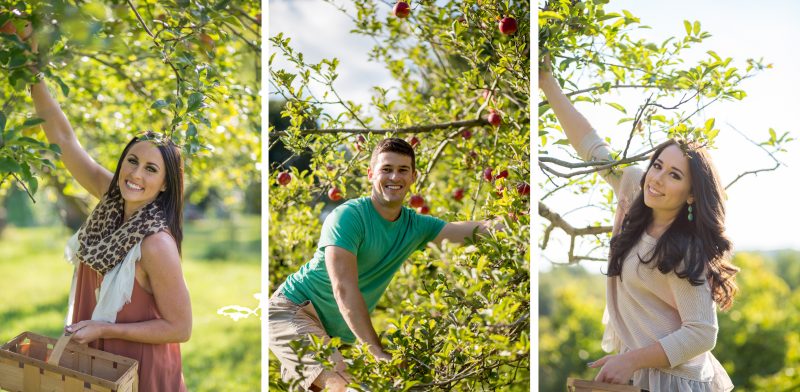 (flashback to 2014, and apple picking with Juli Bauer. We went apple picking while shooting for her new cookbook)
For this revised recipe, I also blended almond flour with cassava flour. Since we originally made this recipe, I learned the magical ways of blending grain-free flours to yield a better outcome. Since I added cassava flour, which tends to absorb moisture, I added more eggs, as well as a cup of almond milk to get the right consistency.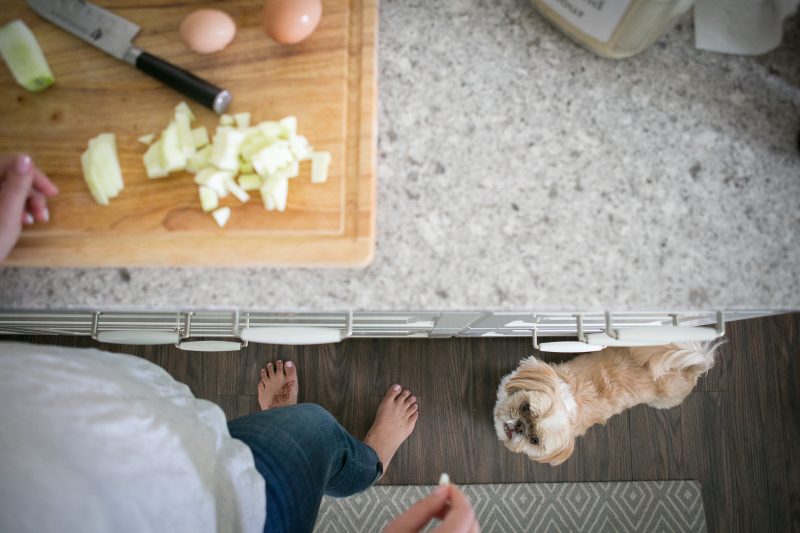 For this recipe, I simply added our Apple Pie Spice to flavor the pancakes, but I also sautéed green apple in butter, and seasoned them with our Cinnamon Sugar Cookie Blend to top the pancakes with.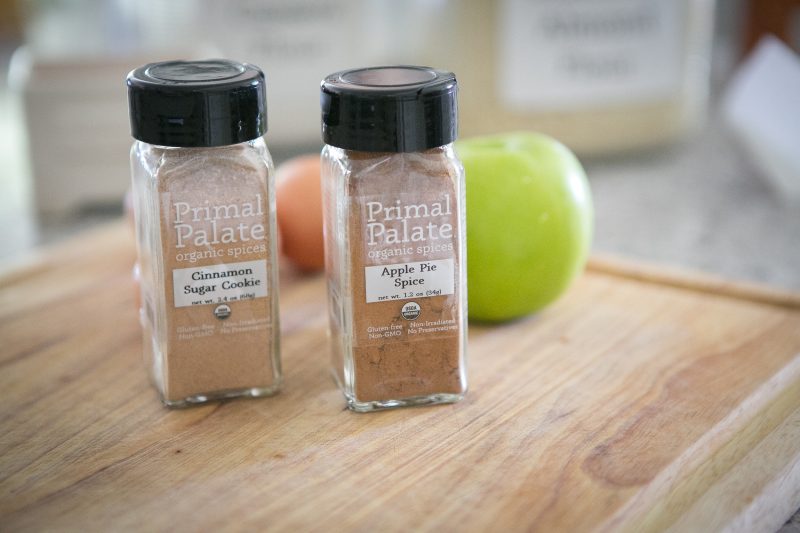 I fried the pancakes in butter, adding more as needed. And of course, drizzling the finished dish with pure maple syrup was the icing on the cake, so to speak.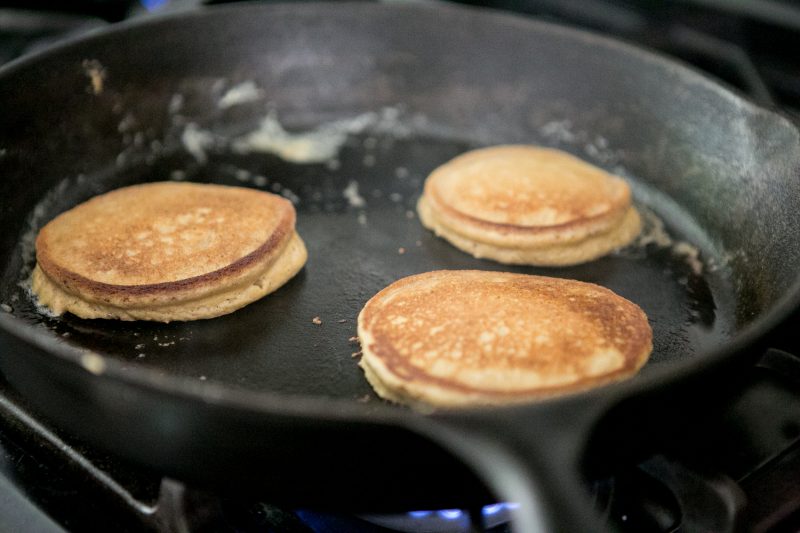 These pancakes are really delicious, and really fun. They will make your Sunday mornings with family even more warm and cozy this fall!