When I was little, I had a slight obsession with chicken nuggets. They were my favorite item from the menu of greasy unhealthy food that was served at the pool snack bar. I would take any opportunity to have chicken nuggets, and my mom would buy frozen nuggets for me at home, but she probably got some sort of healthier option, and they were never as good. Sorry, mom. Thanks for trying.
We recently had to purchase an air fryer (this one) for some food photography we were hired to do, and after spending an entire day making things in the air fryer, I knew I needed to use this new purchase to make chicken nuggets, and relive my childhood in a healthier way.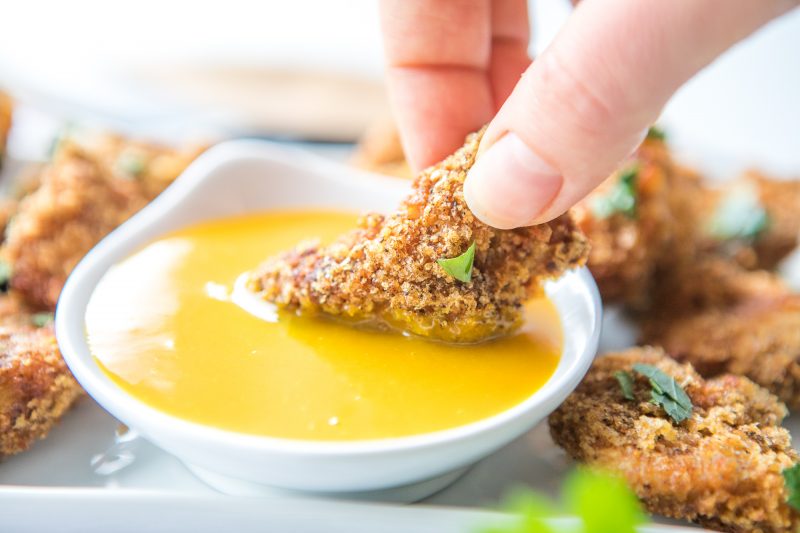 We have had a bag of Pork Panko in the cupboard for a couple months, and since we don't make fried or breaded food very often, we hadn't used it yet. If I'm being honest, the idea of "breading" meat with pork rinds always made me turn up my nose, but when you try it, there's no going back. It is really, really good, and you really can't tell it's not gluten.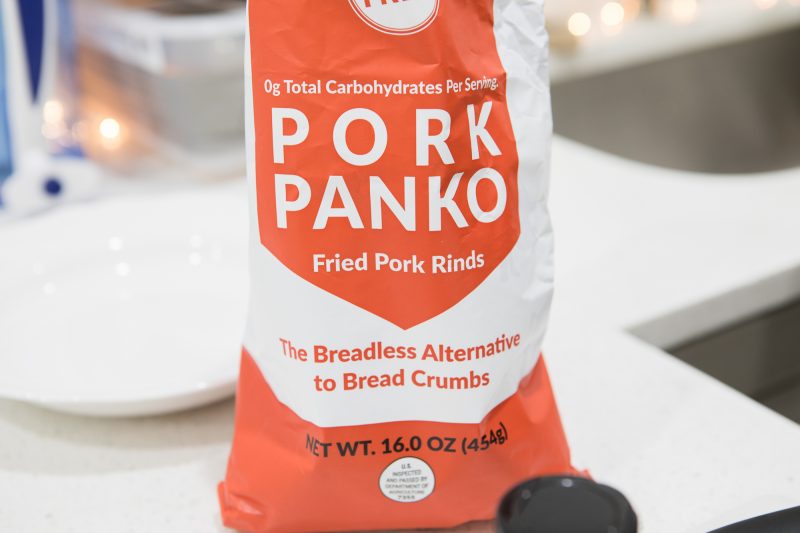 (click to get it on Amazon. It's worth it!)
For this recipe, I wanted to give these nuggets a little kick, so I seasoned the Pork Panko with our New Bae Seasoning. I love that the Pork Panko isn't seasoned, because you have the opportunity to season it however you would like. So many of our spice blends would work well. I originally wanted to use our Adobo Seasoning, but then decided New Bae would be so much more fun.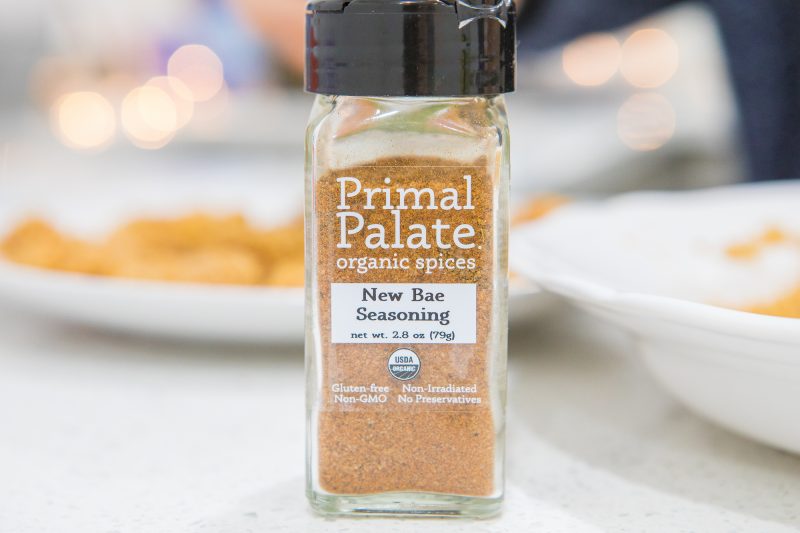 Chicken fries up really nicely in the air fryer. I made sure to fry the chicken in batches, and only have one layer of chicken in the air fryer. I'm still new to this thing, but I've heard if you fill it up, things wont fry nicely. To be honest, we didn't even look at the instructions to see what the company recommends you do.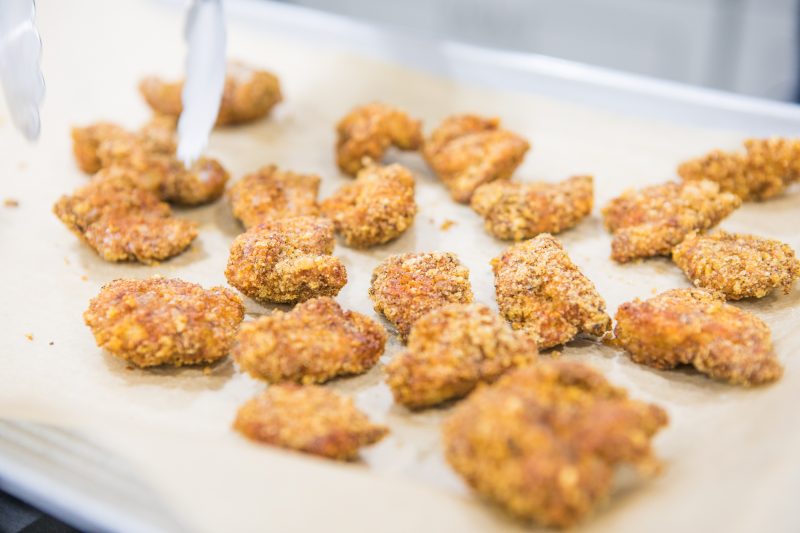 Bill is the one who ordered the air fryer, and he went with Ninja. He said it had the best reviews on Amazon. I wish it wasn't coated in non-stick, but unfortunately it is. We wont use it very ofter for that reason.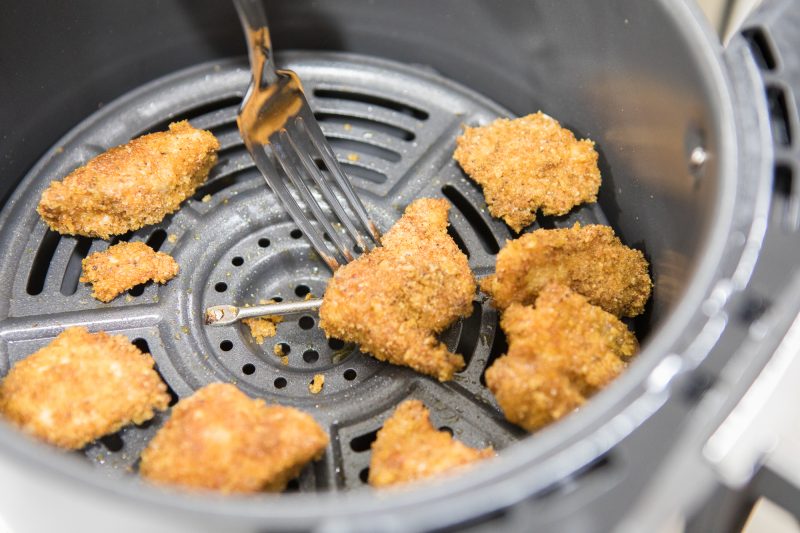 These nuggets don't need any sort of dipping sauce, but you really can't go wrong with honey mustard, so I whipped up a quick and easy honey mustard to serve with these. It was a very good choice. It was so delicious! To keep this recipe Whole30 friendly, you could just go with a Whole30 Approved condiment instead.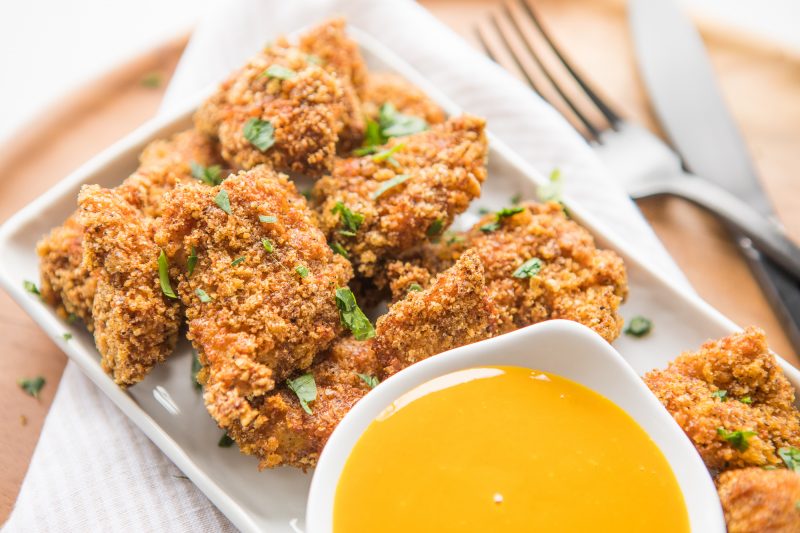 If you don't want to go to the trouble of making nuggets, you can definitely make this recipe using whole thighs, or breast tenders. Either would be delicious. For whole thighs, plan on about 20 minutes at 400 in the air fryer, flipping every 6-7 minutes. Check for doneness in the thickest part of the thickest thigh to be sure they're cooked through.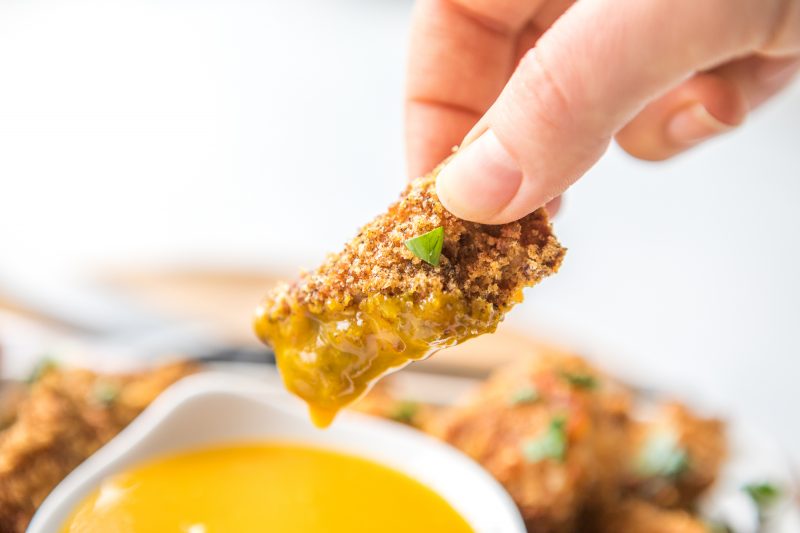 This recipe was really easy, pretty quick, and super delicious. I can't wait to make it again!
-Hayley