cook:
15 minutes to 18 minutes
ready in:
about 1 hour and 18 minutes
Serves: 2
Smoky Lime Rib Steaks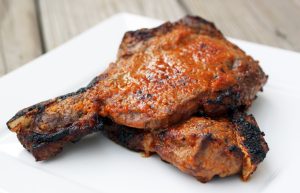 The aromas of smoked paprika, cumin, and garlic pair beautifully with the deep, warm flavor of red palm oil. The addition of fresh lime juice adds a crisp, light dimension to this recipe. This marinade is fantastic over any cut of steak, and also makes for a delicious dipping sauce!
cook:
9 minutes to 11 minutes
Serves: 4
London Broil with Balsamic Marinade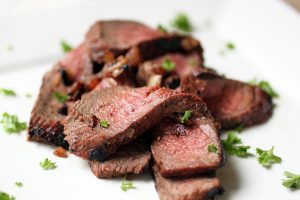 Oftentimes, good salad dressings also make for great marinades. With this steak recipe, we bring big flavor to the grill by letting the meat bathe in our homemade balsamic dressing for a few hours prior to cooking.
ready in:
1 hour and 30 minutes
Serves: 8
Standing Rib Roast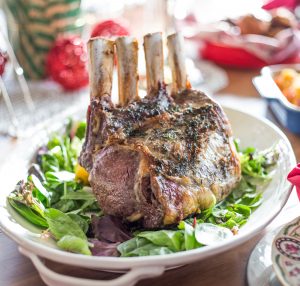 Every year, we join Bill's grandparents for an early Christmas dinner at their country club in Ohio. While there are many fantastic dishes to choose from, the prime rib with horseradish sauce is a favorite of ours. Making this at home for your holiday dinner is an elegant and delicious addition to the meal!
Taiwanese Short Rib and Bok Choy Stew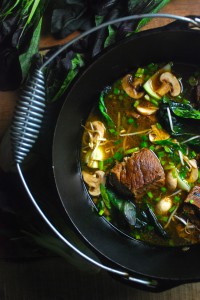 Sweet BBQ Rib Glaze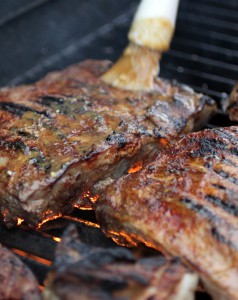 Coffee Marinated Flat Iron Steaks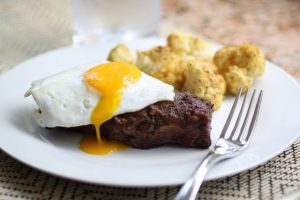 Cinnamon Curry Steaks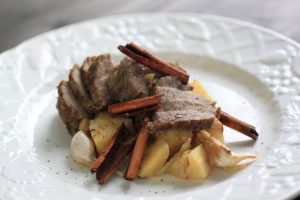 Beef Tenderloin Steaks with Black Truffle Butter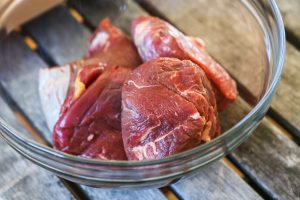 We created this recipe using our Sous Vide, which yielded perfect medium rare beef. If you don't have a Sous Vide, you can recreate this recipe by grilling the entire time. Your cook time will vary depending on the thickness (and quality) of your meat, but aim for 125 degrees internally before you remove it from the heat. It will generally achieve the last 10 degrees of cooking once removed. 134 degrees internally is ideal.
Spicy Cinnamon Lamb Steaks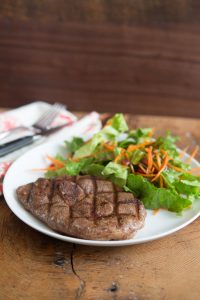 Chicken Long Rice Japchae