cook:
20–30 minutes per pound
ready in:
20 minutes, plus 20–30 minutes per pound
Serves: 2–4
Lemon Garlic Roasting Chicken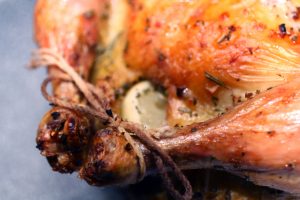 The smell of chicken roasting in the oven brings along a feeling of comfort in our home during cold winter months. This recipe, full of flavor, will also fill your home with the wonderful scent of garlic and rosemary during the cooking process.
cook:
1 hour and 30 minutes
ready in:
1 hour and 50 minutes
Serves: 4–6
Chicken with 40 Cloves of Garlic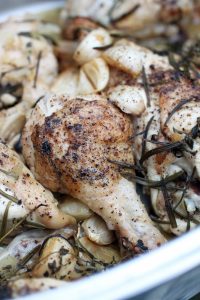 This is a popular dish that has been shared by many respectable cooks. Often, this recipe calls for the use of liquor and white wine. For our version, we keep things simple and allow the flavors of the chicken to be enhanced only by bathing in herbs (and a massive amount of garlic) for a few hours. Do not get so caught up in the tender and juicy chicken that you forget to enjoy the steamed cloves of garlic. They are a wonderful little treat in their own right.
Roasted Garlic Sweet Pepper Soup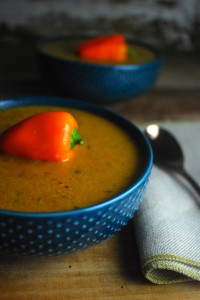 Roasted Garlic Sweet Pepper Soup. Colorful, low-calorie soup flavored with roasted garlic, fresh herbs and a jalapeño pepper. Perfect for detox meal plan, or as the first-course of an elegant meal.
Garlic Thyme Lemon Chicken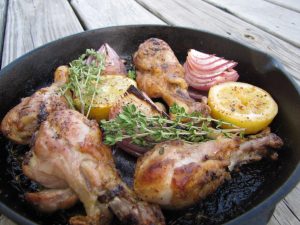 Who doesn't love a good one-skillet meal? I love throwing all of my ingredients in a skillet and cooking everything together. Minimal mess = great meal, to me anyway! Ain't nobody got thyme for cleaning up! This one is simple yet so flavorful, lots of fresh lemon, garlic and thyme and delicious dark meat chicken.
Roasted Garlic and Sun-dried Tomato Pesto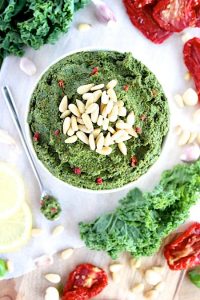 All natural, quick & easy, light, fresh, smoky, sweet, tart, tangy – roasted garlic & sun-dried tomato pesto Vegan, dairy free & paleo friendly.
Rosemary and Garlic Maple Glazed Carrots
These Rosemary and Garlic Maple Glazed Carrots are a simple side dish that can be made in about 10 minutes.
Hasselback Sweet Potatoes with Crispy Garlic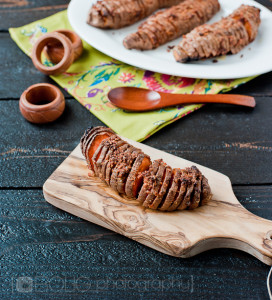 A Paleo twist on the popular Hasselback Potato using Sweet Potatoes, Ghee, garlic and spices to create an addictive side dish that is easy to make and will please the whole family!
Roasted Garlic and Zucchini Turkey Burgers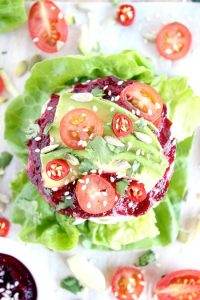 All natural, quick, easy, succulent, juicy, super healthy roasted garlic & zucchini turkey burgers.
Garlic Buttered Shrimp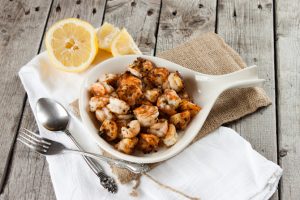 These Garlic Buttered Shrimp are so easy to make you'll wonder why you don't make them more often!
Cranberry & Caramelized Garlic Galette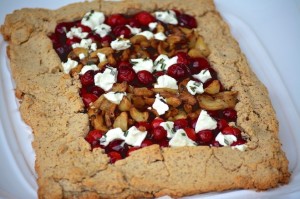 A deliciously unique way to serve cranberries at your holiday table this year. The combination of savory and tart is finished off perfectly with creamy goat cheese and luscious rosemary.