I've been enjoying making a few meals for our baby nephew who is just getting into solid foods. He really enjoys purees, so I came up with a couple ideas for some meals for him, that could be portioned out and frozen.
I first make a big batch of chicken bone broth in our Instant Pot (which we love!) I add a frozen chicken carcass or two, two organic carrots, two stalks of organic celery, half of an organic onion, two garlic cloves, a bay leaf, Himalayan pink salt, peppercorns (all are spices you can order from us), and a splash of apple cider vinegar. I cover all of that with filtered water, and set the Instant Pot for 75 minutes on the manual setting. That recipe for bone broth always turns out delicious!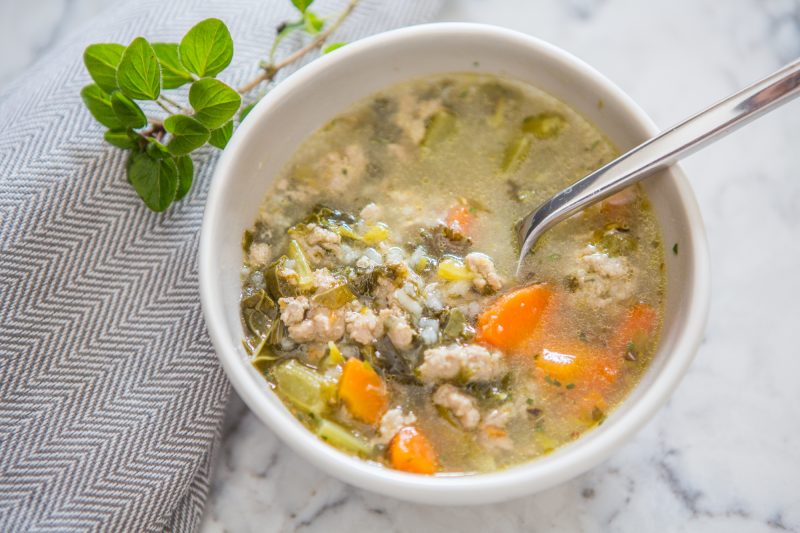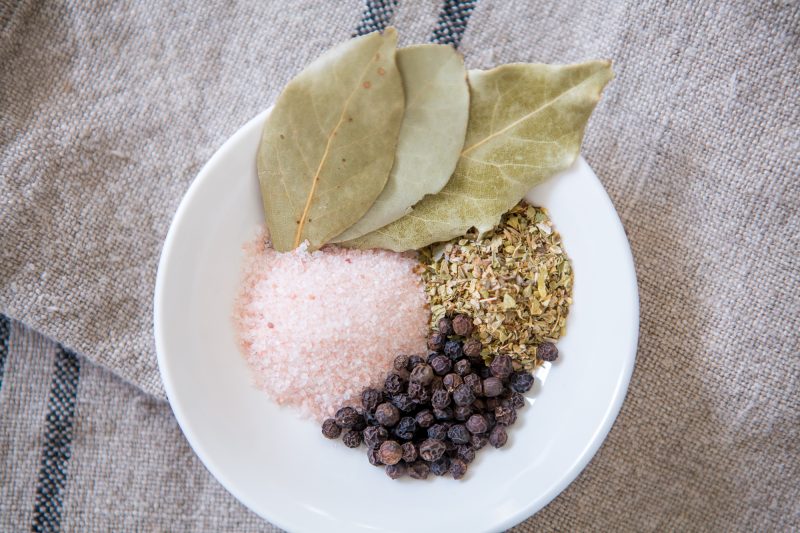 Then to make the food for our nephew, I saute chicken, carrots, celery, and green beans. Once that is fully cooked and the vegetables are soft, I stir in cooked white rice, as well as just enough broth to almost cover the mixture. Then I puree it all in our Vitamix. I really like to freeze his food in cupcake size portions, by lining a cupcake pan with silicone cupcake molds. This makes a perfect portion for him, and makes freezing easy because the pureed food is secure in the cupcake pan. Once the food is frozen, I remove each puck from its mold, and put them all in a gallon ziplock bag, and then they are off to live in the freezer for each meal. These have been such a hit with our sweet baby nephew, and I'm so glad I can help his hard working parents get some nutrient dense food into him!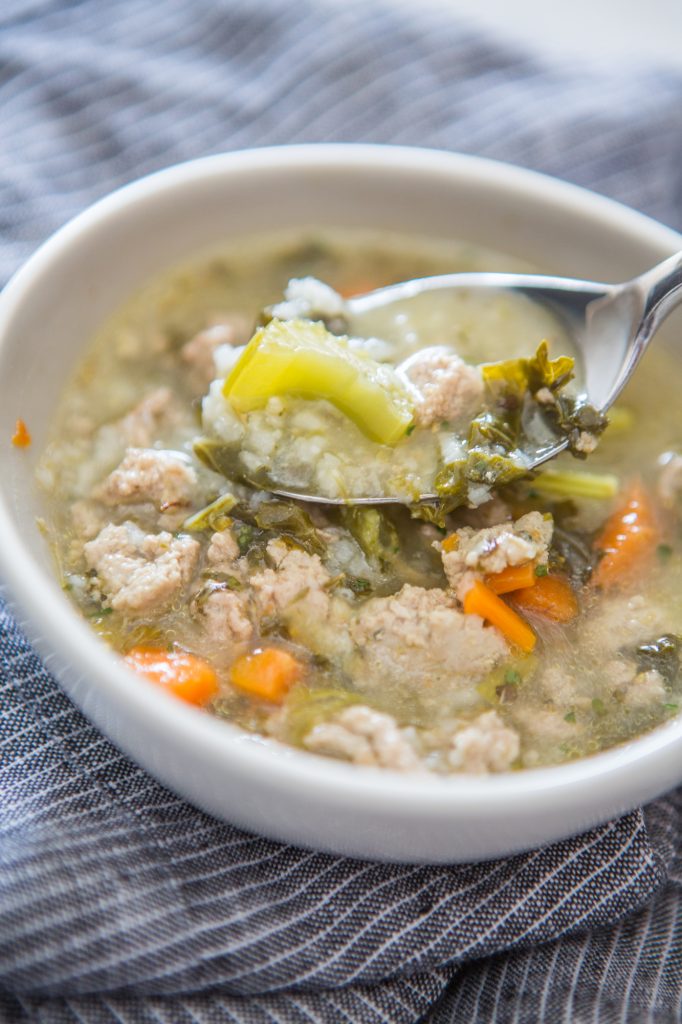 This week, I decided I wanted to change up the recipe a bit, to add some different nutrients. I decided to do turkey instead of chicken, because I know he does well with chicken, so I figured turkey would be a safe one to try next. I also added kale this time to get some dark greens into him. I read that babies can try herbs and spices at his age, so I decided to throw in a little bit of our Super Gyro blend for flavor. Everything was smelling so good, that when I was about to scoop it into the Vitamix, I decided to take a bite of it all. It was so delicious, that I only gave him half the batch (sorry E!), and turned the rest into soup since I had so much broth.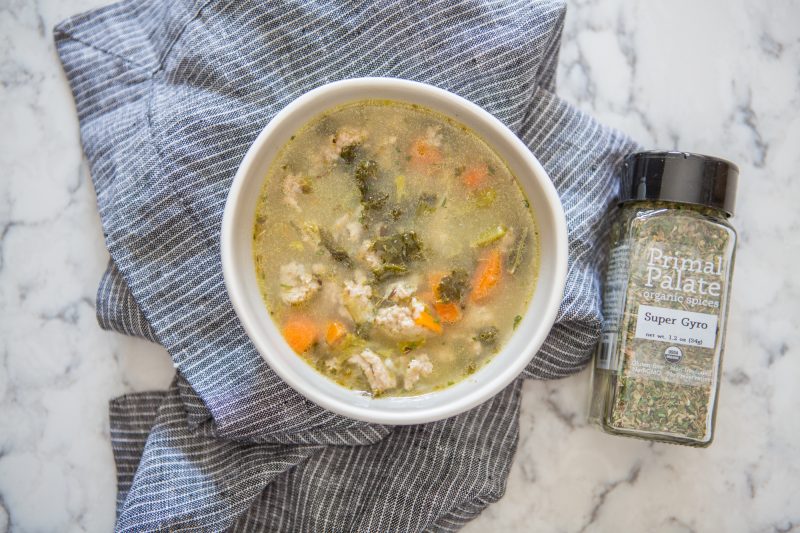 For the soup, I added more of our Super Gyro blend, and seasoned with a little more pink salt. Besides that, all I did for the adult soup version was add enough broth to make it a soup! It was so tasty, and fed us, Bill's parents, and Bill's sister over the weekend.
I hope you guys enjoy this recipe. It's here for you, just in time for the big snow storm!
-Hayley