Hello friends, and a very happy Sunday to you all!
We have an exciting announcement for you today, and the title of this post basically gives it away: our full line of Primal Palate Organic Spices is now carried online at One Stop Paleo Shop!

We're so pleased to have our first online retailer available to you all. What does this mean? It means you can now do your online Paleo ingredient shopping with One Stop Paleo Shop, and combine your Primal Palate Spices Order along with some of your other favorite ingredients (and combine them all into one shipped order). We think this is an AWESOME way to shop!
One Stop Paleo Shop has a lot of really great products that we love, like Tin Star Cultured Ghee, Rx Bars, Primal Kitchen Salad Dressings, and Jackson's Honest Chips.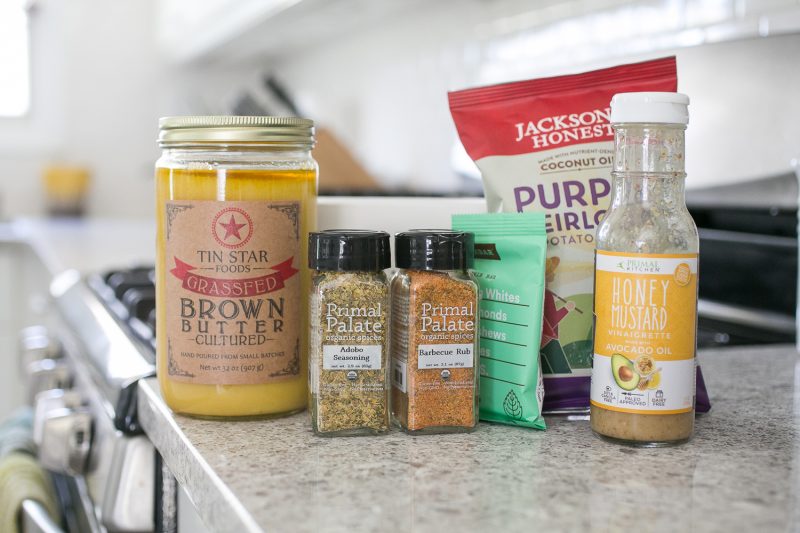 If you aren't familiar with One Stop Paleo Shop, here's a little bit about the folks behind it:
Jen, Devin, and Chris (the founders) noticed that ever since they became Paleo there wasn't just one place where they could go to for all of their Paleo needs and found themselves ordering products from multiple websites, going to multiple grocery stores to find certain foods and even farmers markets on the weekends! Then one day they were talking about how inconvenient it could be to be Paleo sometimes really because of all the driving around to different stores, ordering from different sites, etc… and from there the idea for OneStopPaleoShop.com was born!
They came up with the idea of creating a site that could be your one stop shop for all things Paleo and from that point on they never looked back! OneStopPaleoShop.com started with about 60 products and now, almost two years later, there are over 400 products and more are being added on a weekly basis! "It truly has been such a great experience and so rewarding knowing how much we are helping people lead healthier lives and making it easy for them to do so!"
---
Giveaway
To celebrate One Stop Paleo Shop picking up our line of spices, we're giving away THREE copies of Make It Paleo 2 (our new cookbook!)
How to enter:
1. Follow @PrimalPalate and @OneStopPaleoShop on Instagram
2. Tag TWO Friends in the comments on the official Instagram image (on the PrimalPalate IG account)
3. Enter as many times as you'd like (each comment with two friends tagged = 1 entry)
Ends at 10am EST, Feb 22. Winner will be announced in the Instagram post via Tag.
Good luck!
---