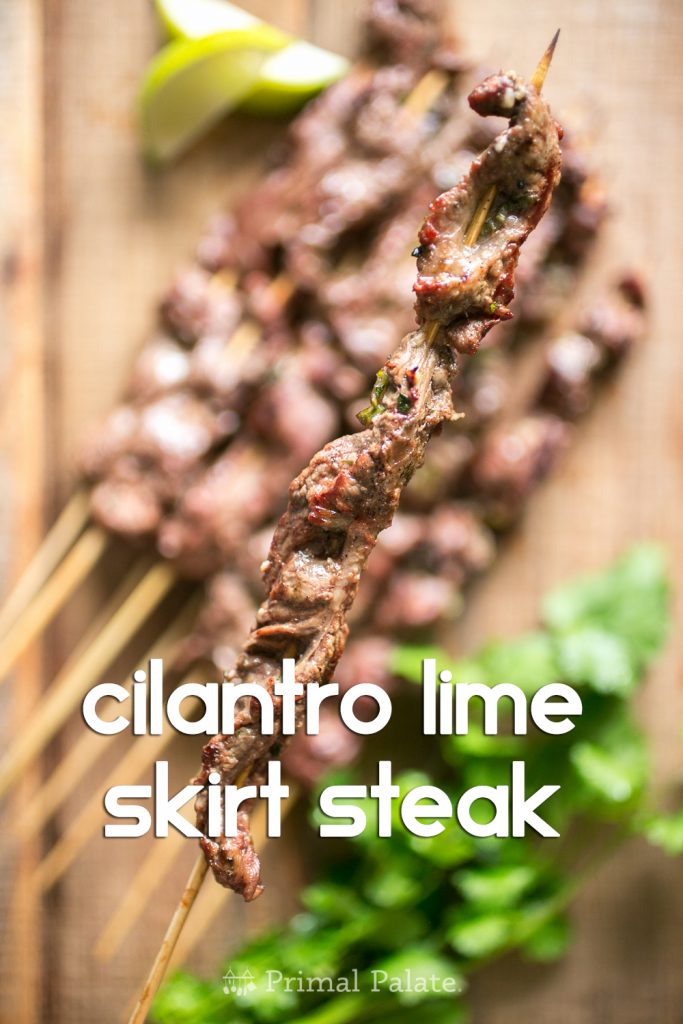 Lately, we've gotten back in the habit of ordering some meats from our friends at US Wellness Meats. We can't always get great grass-fed beef locally, so we like ordering some of our favorites from a trusted source.
For our last order, Bill asked me to add a flank steak. They were out of flank, so I threw in two inside skirt steaks. The inside skirt steaks have more fat, according to the folks at US Wellness meats, so that's what I decided to go with.
I had an idea for an easy marinade for the steaks, and Bill decided he wanted to skewer them, and grill them like fun street food. When you use wooden skewers on the grill, it's a good move to soak the skewers for at least 20-30 minutes before grilling. They're pretty skinny, so you get full water penetration fairly quickly.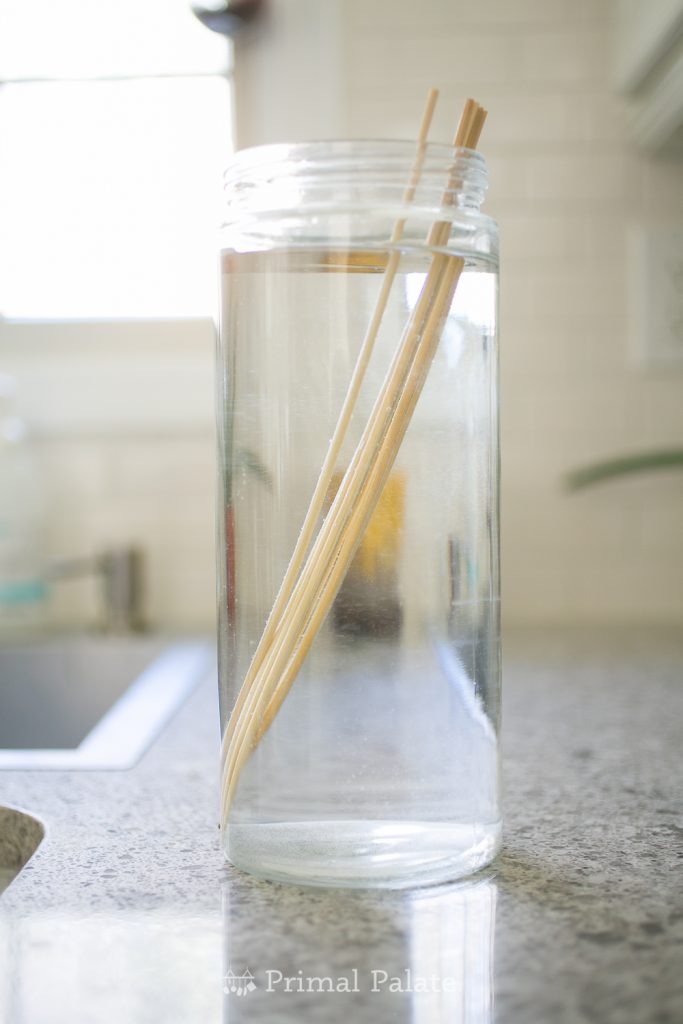 One of the tricks with skirt steak is to tenderize it (with a mallet), and then marinate it with something acidic (in this case, lime juice). The combination of the two make for a tender and flavorful presentation, which we just love!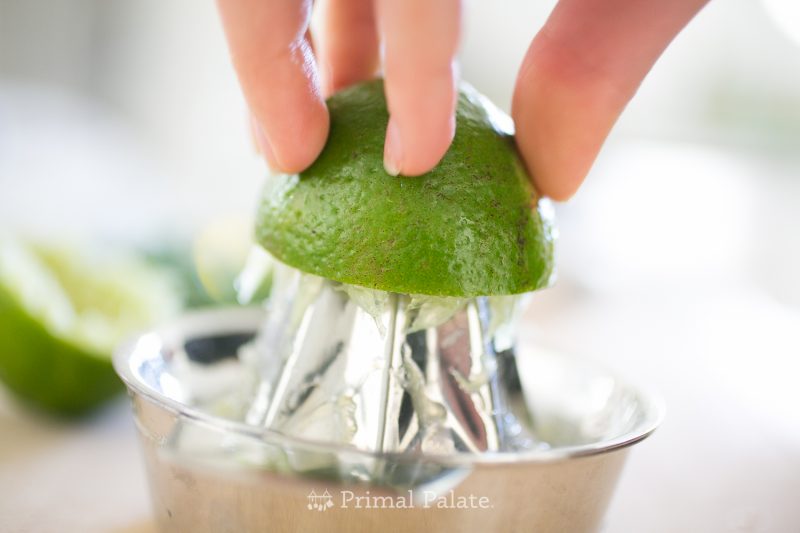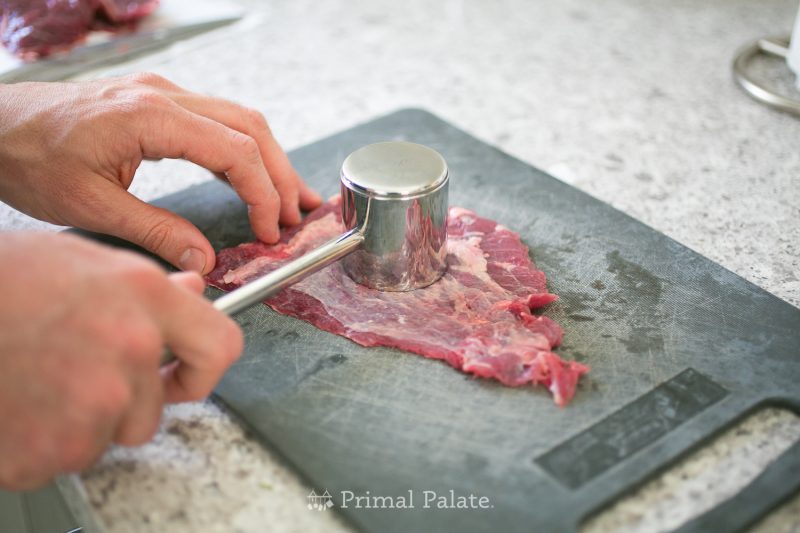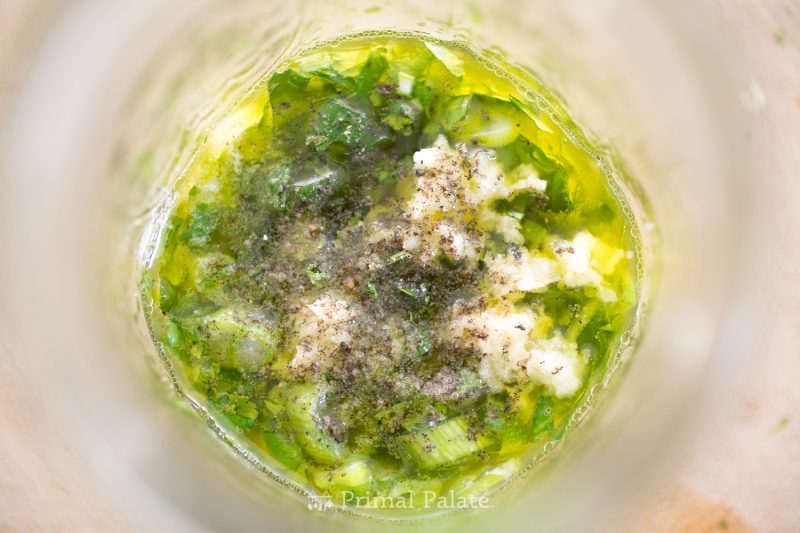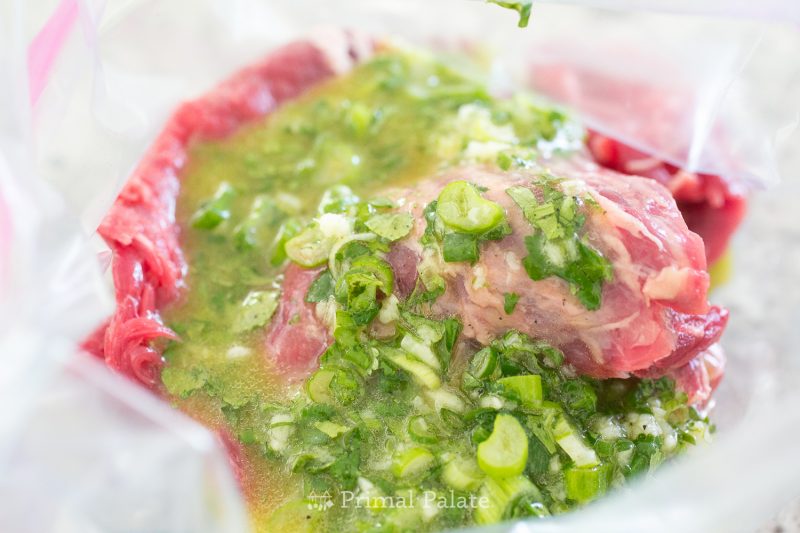 After the skirt steak has marinated for at least 30 minutes, slice it into 1/2″ strips that are approximately 6-8″ long. Sometimes you can fit two on a skewer, and that makes for easier eating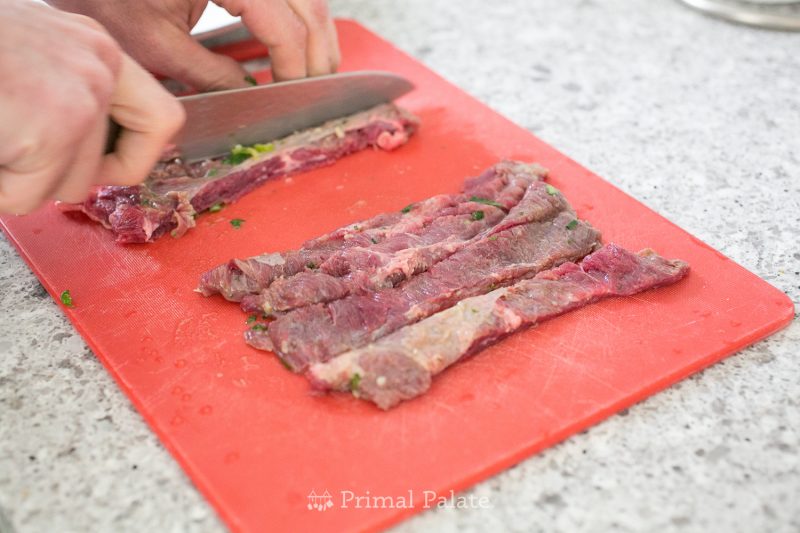 Weave the skewer back and forth through the meat so that it is easier to control on your grill. At this point, you can also go out and heat your grill. We have three zones on our grill, so I'll set ours up to have the middle and top zone as medium high heat, and the bottom zone (where the skewer handles will be) will be off completely. No need to char the wooden handles.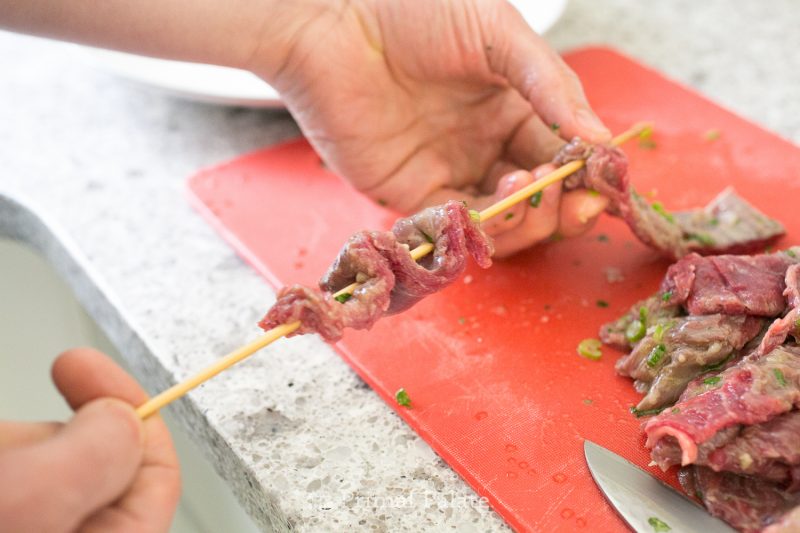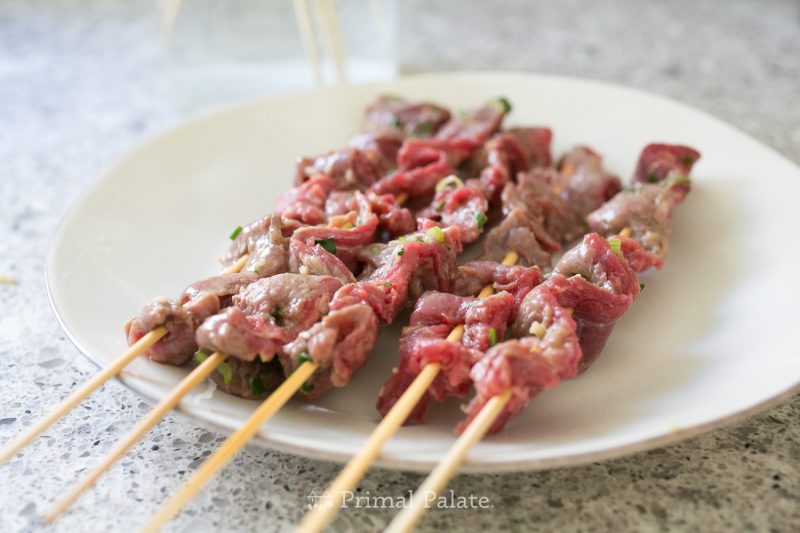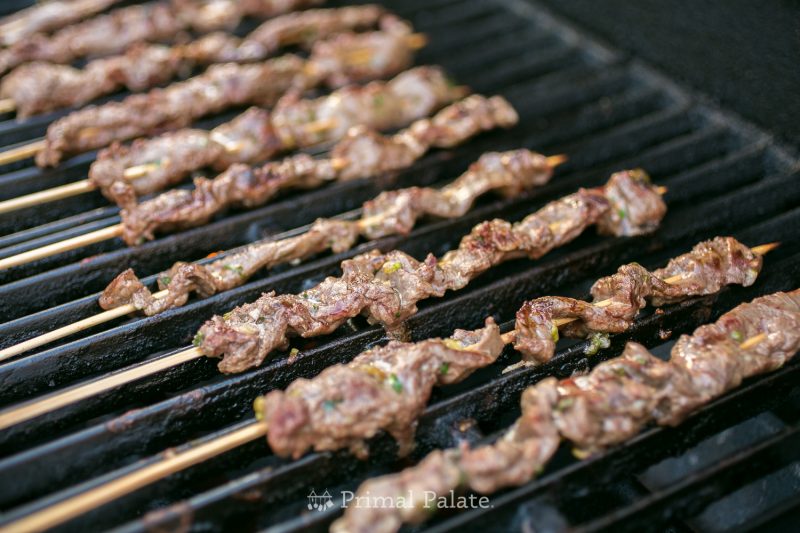 These turned out so well, and are really so fun to eat. They are perfect summer party food, or tailgate food. Really, who doesn't love meat on a stick?! This recipe really got me excited for a summer cookout. I hope we get to do a lot of those this year!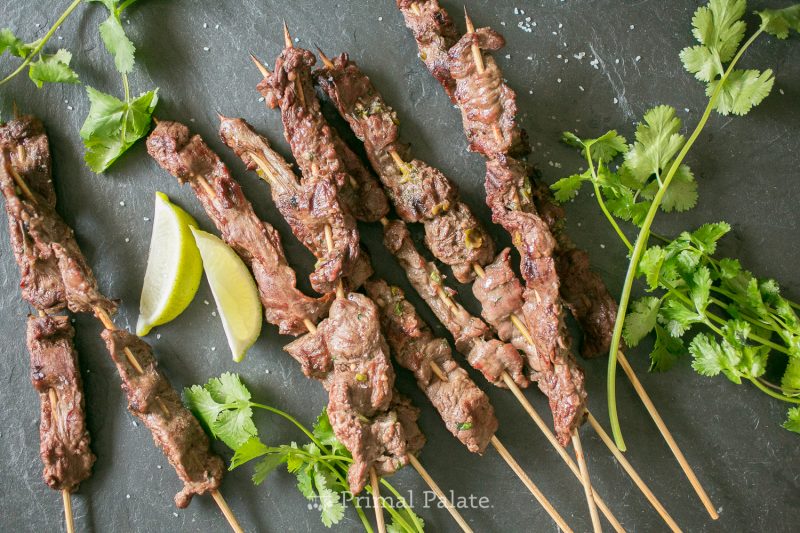 Hope you guys enjoy this recipe. It's a great way to change up a simple dish of grilled steak.
-Hayley