Hey ALL!
It's Day 2 of Paleo Fx, and we're super excited to head on over to the Palmer Convention Center to join our friends for a day of learning (okay, more or less "hanging out"). Yesterday was a great time, as it was the first time many of our friends got to see our new book Gather!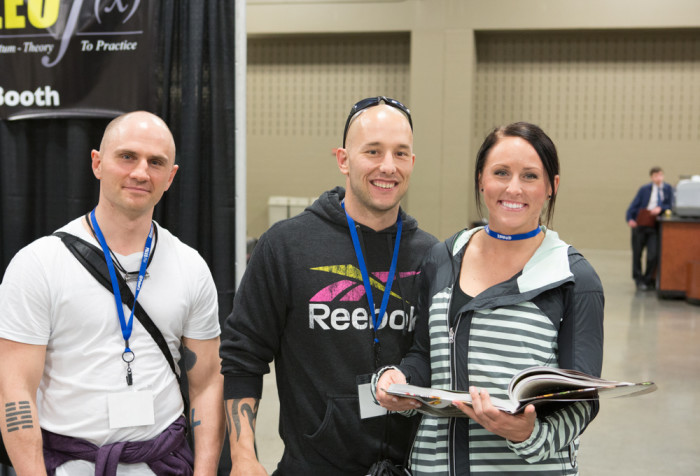 George, Juli and James flipped through Gather and really liked what they saw. We're so excited for Juli's new book (coming out in April!), and we heard about some other projects George has in the works too. These guys are all crazy talented, so their praise for the book was amazing to hear!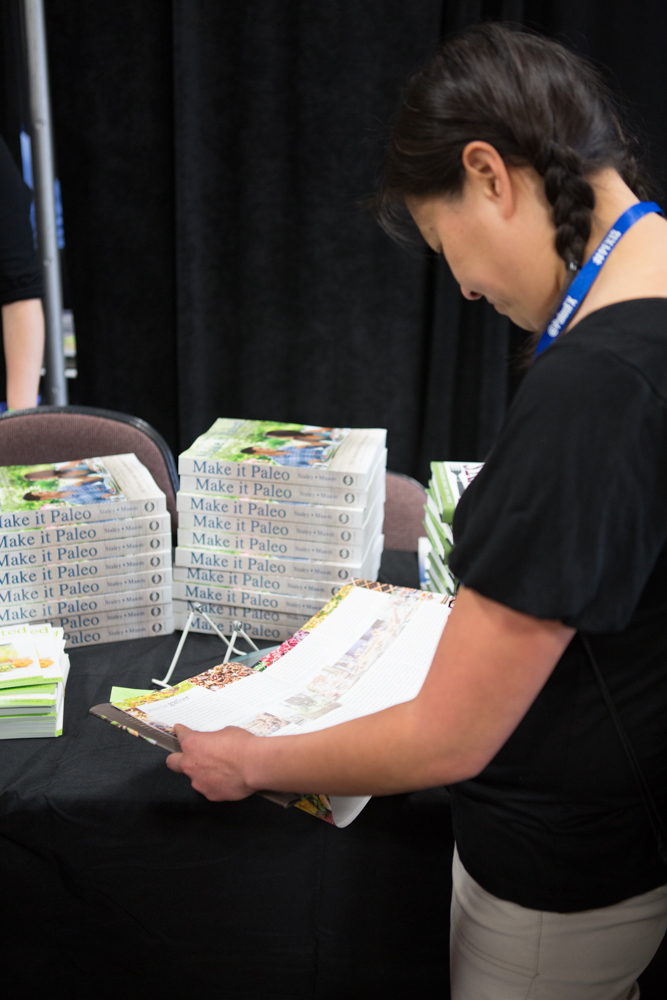 Michelle Tam (Nom Nom Paleo) also got to see it for the first time, although we shot our Easter Menu for the book at her house! We're giving everyone who pre-orders the book a download of the menu we shot at her house, but we're only doing that through Sunday. So hop on it! Pre-order the book here: http://bit.ly/GatherCookbook  — then email your proof of purchase to [email protected] with the subject line "Gather Easter Download"  — and you'll instantly get the PDF!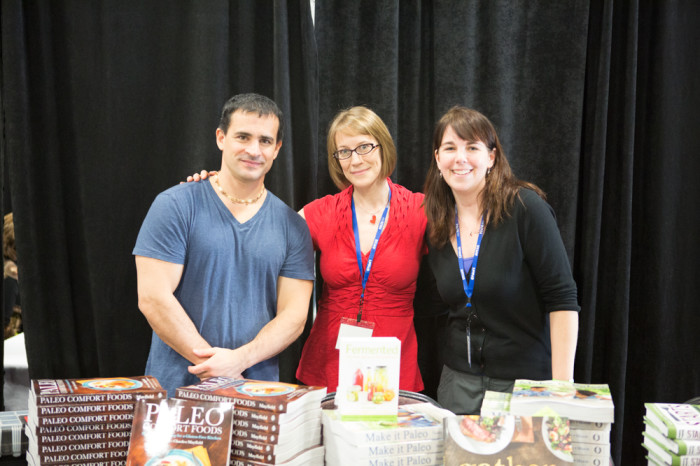 Our dear friend Jill was hanging with us most of the day, excitedly promoting her amazing new book "Fermented" which is due out in August. We are so jazzed for this book because it makes fermentation far less affronting, and we also shot the photos for the book too! 🙂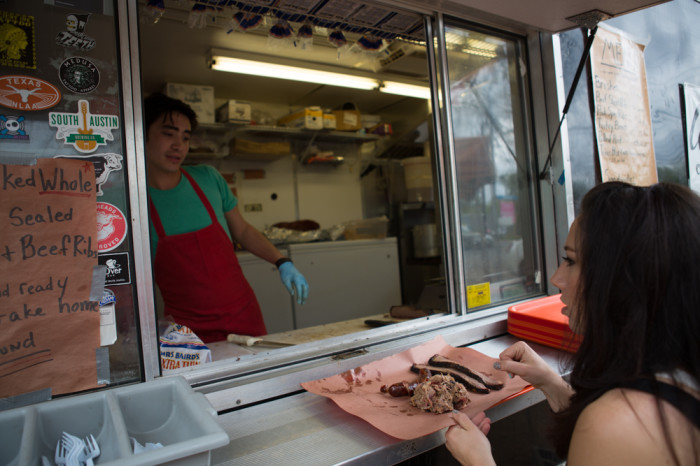 As much as we loved hanging at the conference, we had to duck out and get some legit Texas barbecue, at La Barbecue.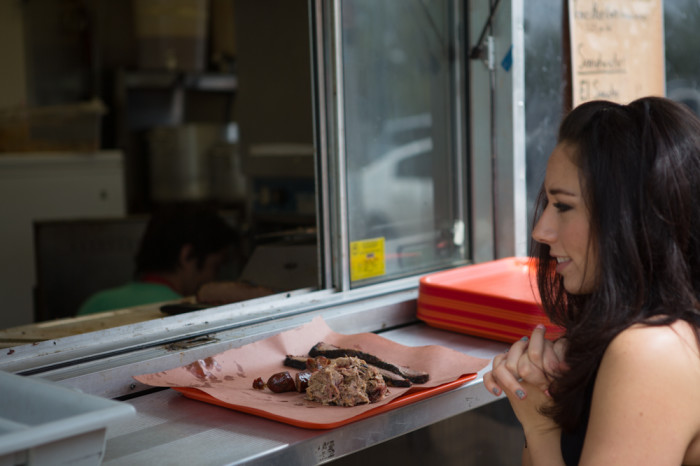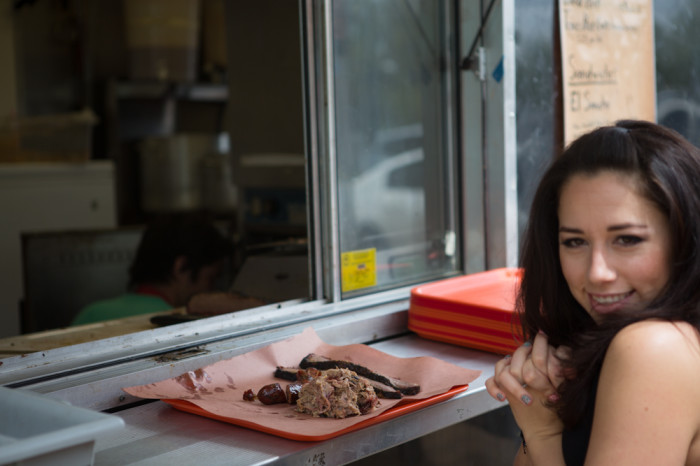 It looked like a sure thing that Hayley was NOT going to share with me, but I made her. 🙂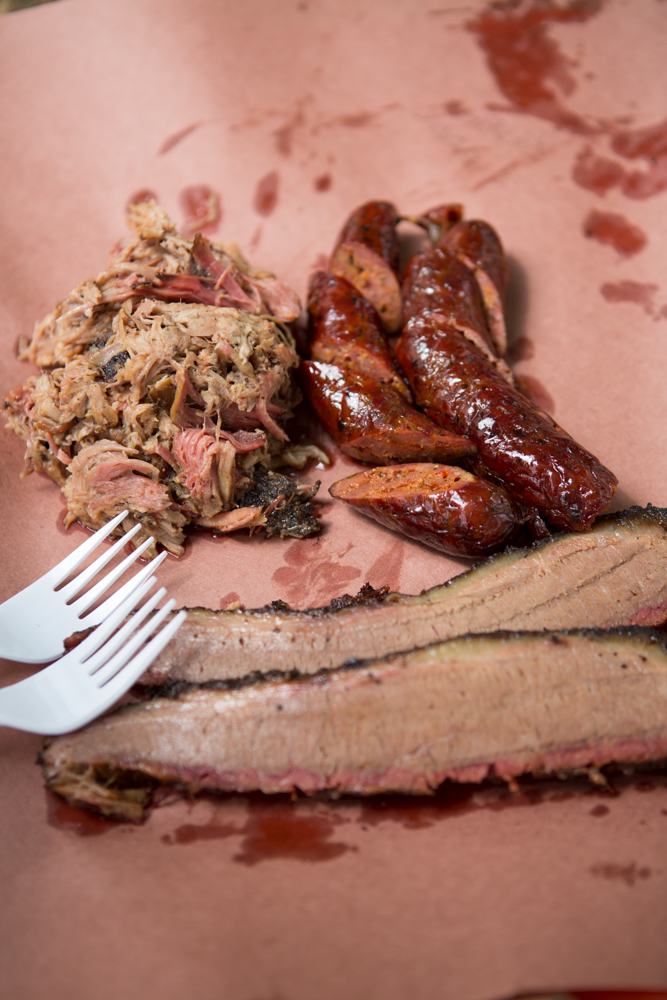 We had brisket, "hot gut" sausage, and pulled pork.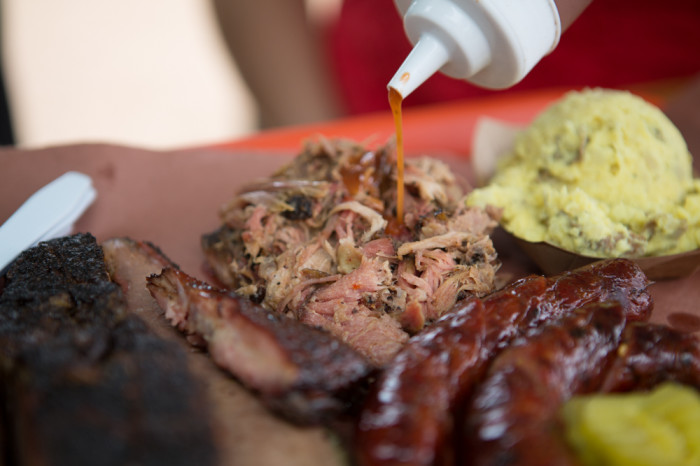 Sean and Suzanne got some of the pulled pork too, and drizzled some of their tangy bbq sauce on it.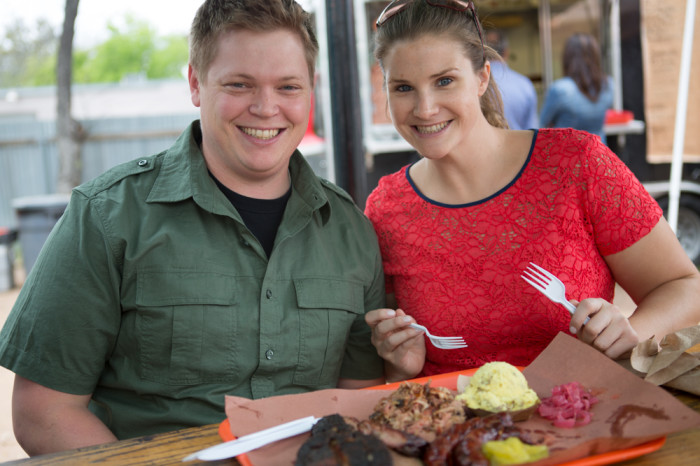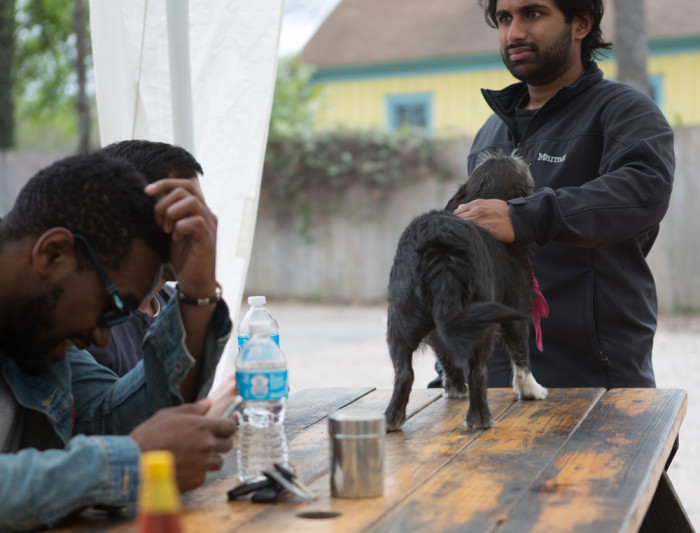 Then some random dog jumped up on our neighbor's table. Despite being a bit disgusted and confused, this guy still petted the dog.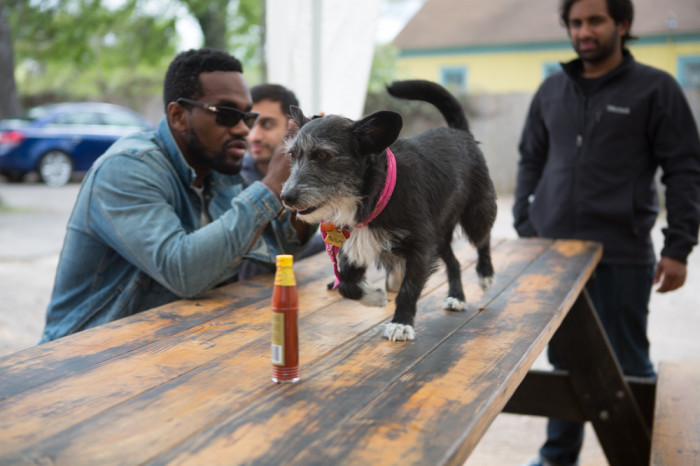 Then he ran off to get some barbecue.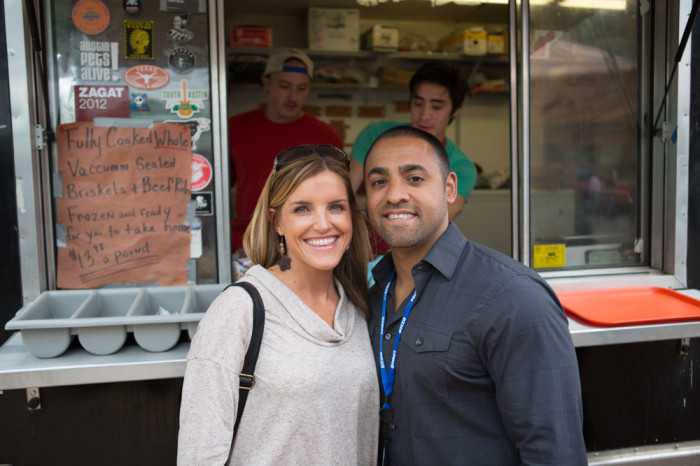 We also ran into Sarah Fragoso and her husband John at the BBQ joint, thus validating how good of a tip we got on the place. We had a great time chatting with them about their travels in Italy, learning about the many regional cuisines, and hearing about their new book – "Paleo Around the World: Italian Cuisine". They are every bit as friendly as they look, and if you haven't seen Sarah's blog "Everyday Paleo" before, you have some catching up to do. Jason Seib was also at lunch with us, and shared some of his fatty brisket with us…. so Jason and I are buds now. Now that we have more time in our schedules (due to our two books being turned in), look for a review of Jason's book "the Paleo Coach" on our blog in the near future!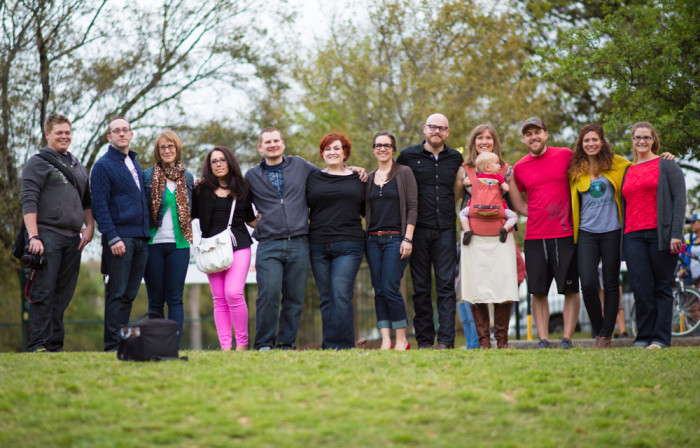 After our day at the conference, many of us bravely ventured over to the Congress St. Bridge to check out the colony of 1 MILLION BATS emerging from the underside of the bridge.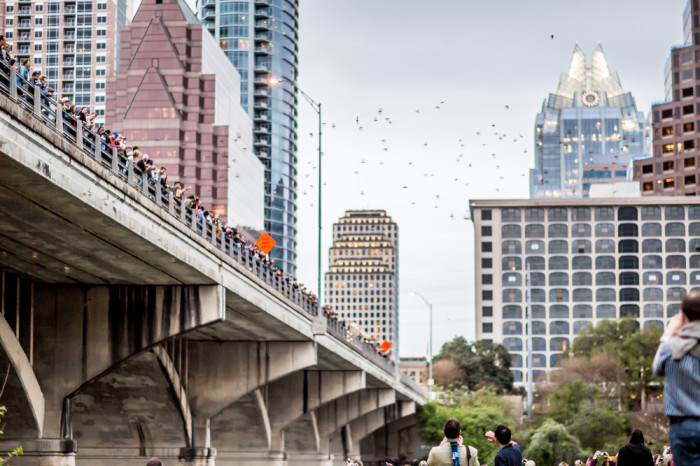 I didn't count, but it looked like a few less than a million bats. 🙂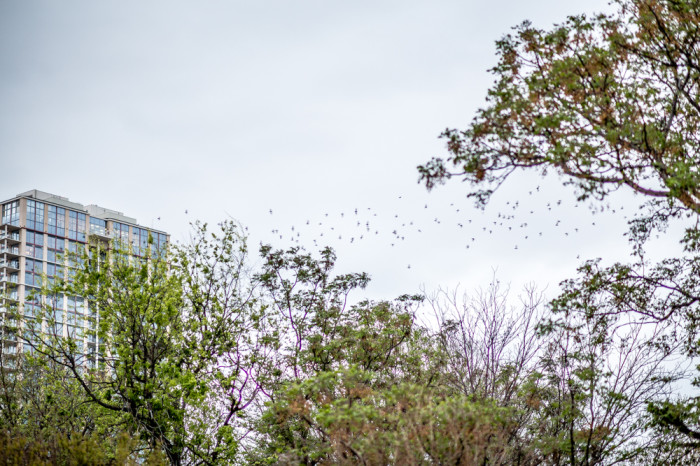 Nonetheless, the spectacle was pretty impressive.

The bats flew away and ate bugs in the distance, which was great, because none of us wanted to get bat shit on us. HA!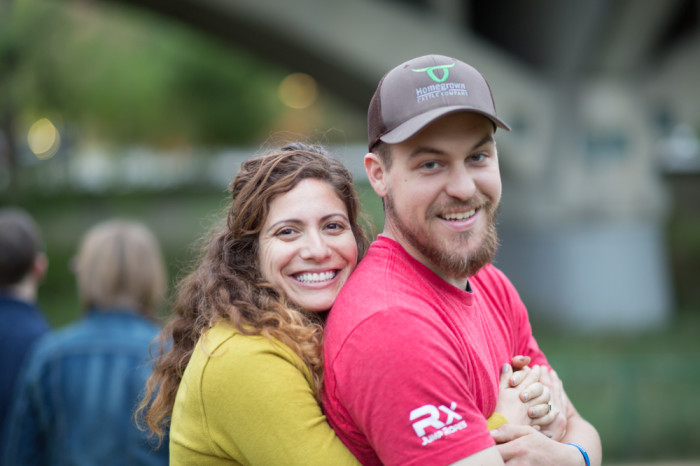 Pete and Sarah are new friends to us, and we immediately saw a lot of ourselves in these two. Pete is working on building a business ("Pete's Paleo") of mail-order paleo meals. Check out his facebook page. They are wonderful, honest, hard working people that want to help others and change the world a bit. We love these two!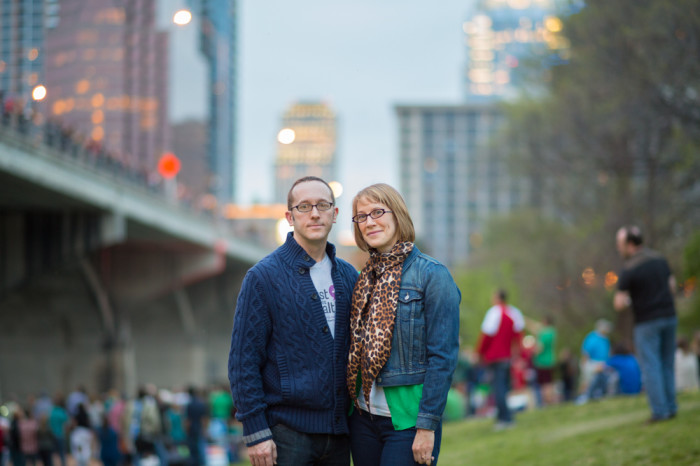 Then, we just started a random portrait session with the bat bridge. That's not weird, is it? Yep, this is the same Jill that wrote "Fermented" – due out in August.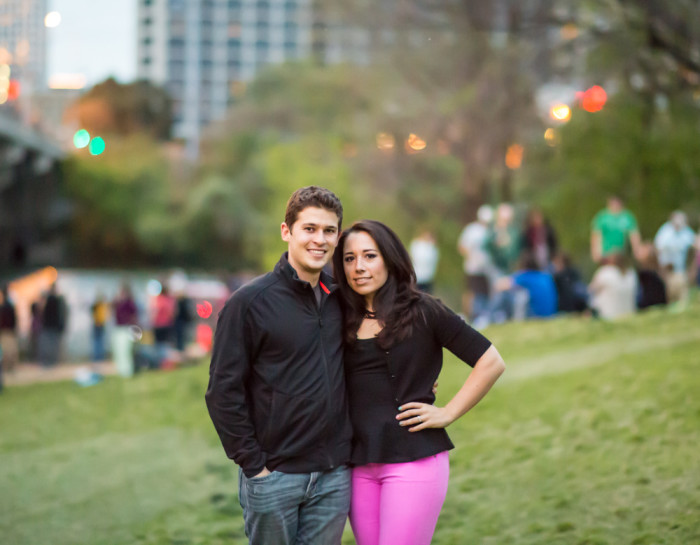 Hey, there's us! Thanks to Sean for the pic!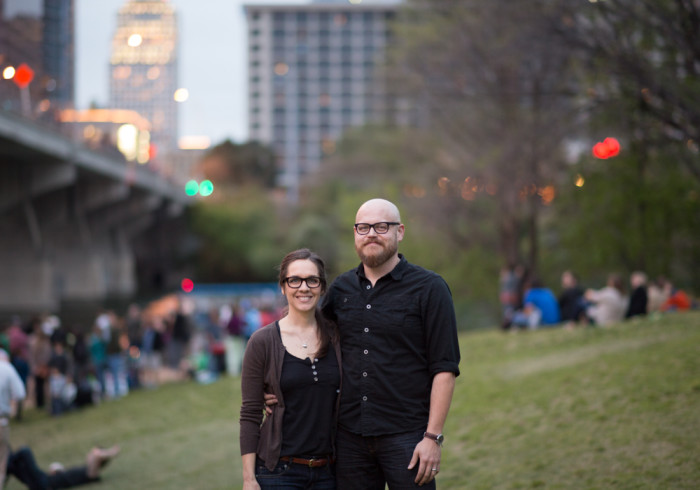 And here are Jenni and Ben, of The Urban Poser! We hope we get to talk to them more today. We LOVE Jenni's marshmallows.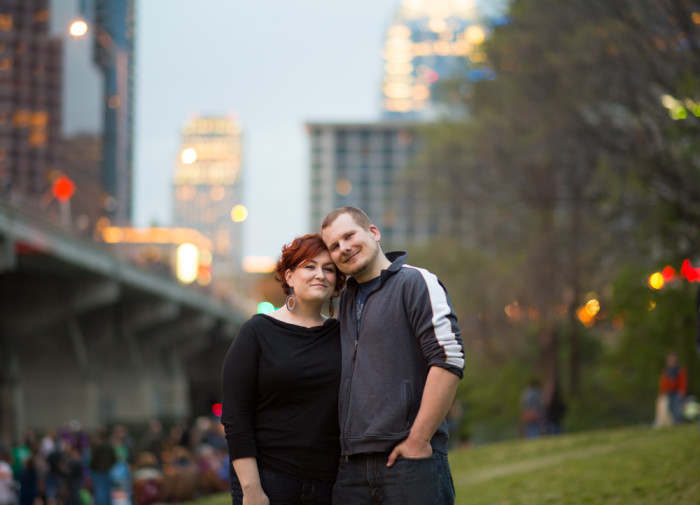 And of course you all know Stacy and Matt! Who is excited for their new book, Beyond Bacon?!?!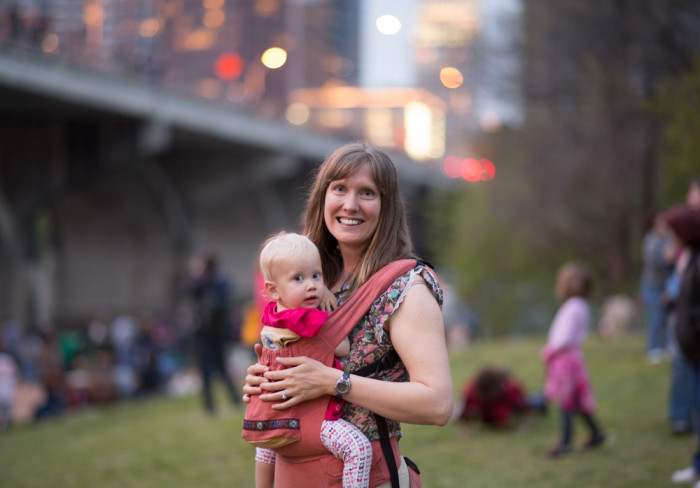 And we met Kelly of The Spunky Coconut for the first time and her beautiful little girl Ginger!
And we also invited out our amazing friends from Victory Belt – OUR AMAZING PUBLISHERS!
Then we went out to dinner at the Salty Sow. I'm holding everyone up from leaving for the conference today, but we had a great time and suffice it to say the dinner and conversation were great. We loved our dinner crew! 🙂  OKAY, off to Paleo FX! Come see us today!