Our cookbook Make it Paleo 2 has a recipe for chicken thighs with artichoke hearts, olives and lemon. That recipe was created pre-Primal Palate Organic Spices, so we used a combination of herbs for that recipe. It's delicious, easy to put together, and simply bakes in the oven in a skillet.
One of the benefits of our organic spice blends is that you can change up your favorite meals on rotation just by using a different spice blend on them to avoid getting bored with the same meals. This is exactly what I did with this recipe. I wanted to enjoy our chicken and artichoke dish, but wanted to get it in the oven even faster, so I used our Seafood Seasoning to flavor this dish.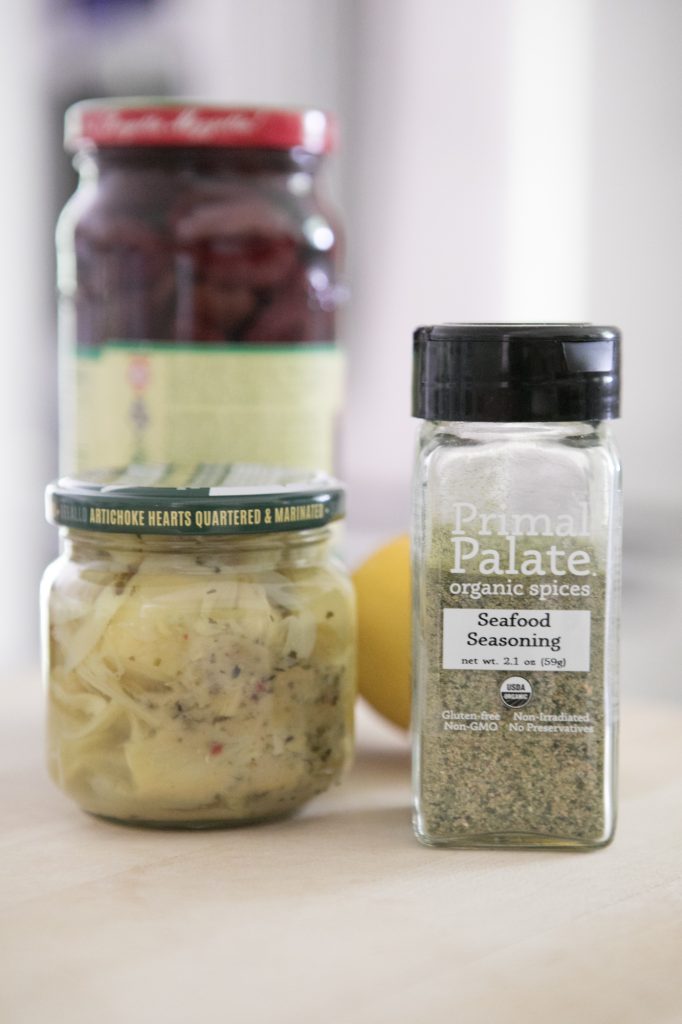 Bill thinks we should rename this seasoning to Lemon Herb Seasoning, because we use it for so much more than seafood. It is fantastic on chicken, pork, and fish, and wonderful with veggies as well. For this dish I used boneless skin-on thighs, artichoke hearts, lemon juice, olive oil, and our Seafood Seasoning. When the chicken has about 10 minutes left on the timer, I throw in some kalamata olives. It comes together so quickly, and is absolutely delicious! Bill has been requesting it weekly.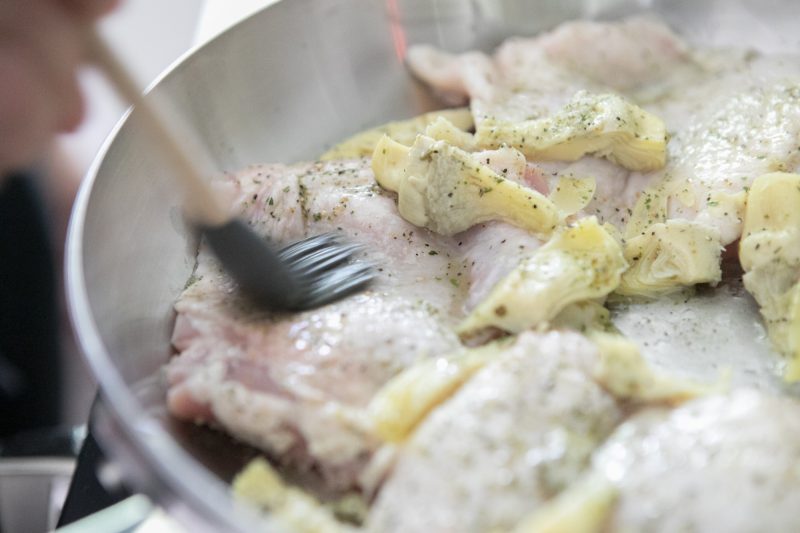 You can also try this recipe using our Adobo Seasoning, Amore Seasoning, Garlic & Herb, or Super Gyro. So many options for one dish! This meal takes about 10 minutes to throw together, and that's only if you are removing the chicken bones yourself. If you leave the bone in, or purchase them boneless, then it's even less time to get it into the oven. Once it's in the oven, it bakes for around 40-45 minutes, and in that time you can relax before dinner, or prep your side dishes. We've been loving this with white rice, and a big fresh salad.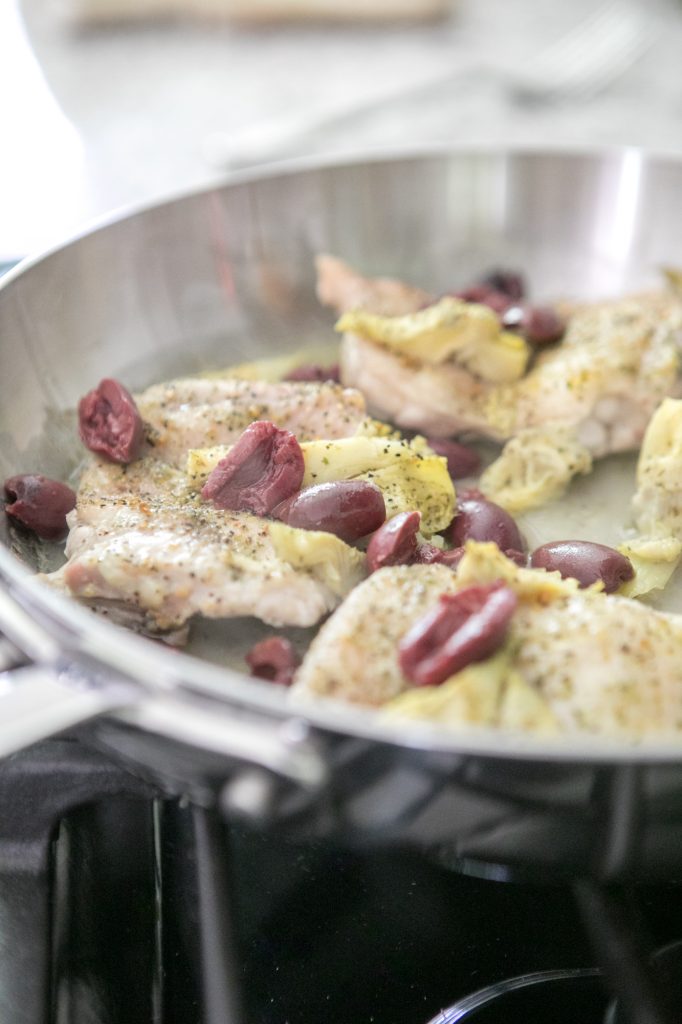 I hope you enjoy this recipe as much as we have!
-Hayley