A few months ago, I got an email from my good friend Megan of Ginger Newtrition. She told me that her mom had a recipe for Morning Glory Muffins that were a life saver for night feedings with her first daughter Lily, and could I revise that recipe for her to make them gluten/grain-free for her next baby. I said "Of course!" and then waited forever to actually do it. Sorry Meg!
I finally got to work on the recipe last month. I decided to make two different batches to see which turned out better. The first was the easiest. I used almost the exact recipe that her mom had, but I subbed my favorite all-purpose gluten-free flour blend (Better Batter), in place of the wheat flour in the recipe. I find myself doing a bit more gluten-free baking these days than grain-free, just because I'm usually baking for family (not Paleo), and I feel like a lot of people react more to nut flours than rice flour. Of course this may not be true in all cases, but generally I see a lot of people reacting worse (GI-upset, etc.) to the nut flours.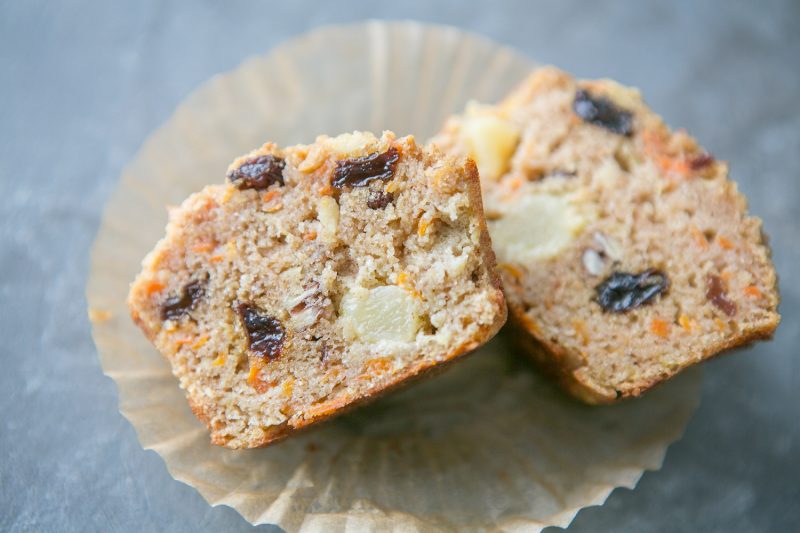 The first grain-free batch was with almond flour. This batch didn't work very well, because the batter became too wet from the addition of some of the other ingredients. Bill really enjoyed eating those muffins though, and even bruleed the tops of them. Seriously. He is the sugar monster. Since I realized that these muffins needed a flour blend that needs a bit more moisture, my final test was with coconut flour. This was perfect. Coconut flour needs A LOT of moisture, so the addition of the other wet ingredients in this recipe (shredded apple and crushed pineapple) worked perfectly. I may have read recently that some babies can get gassy from pineapple. If you know your baby reacts to pineapple, you can just eliminate it from this recipe, and that wont be a problem at all.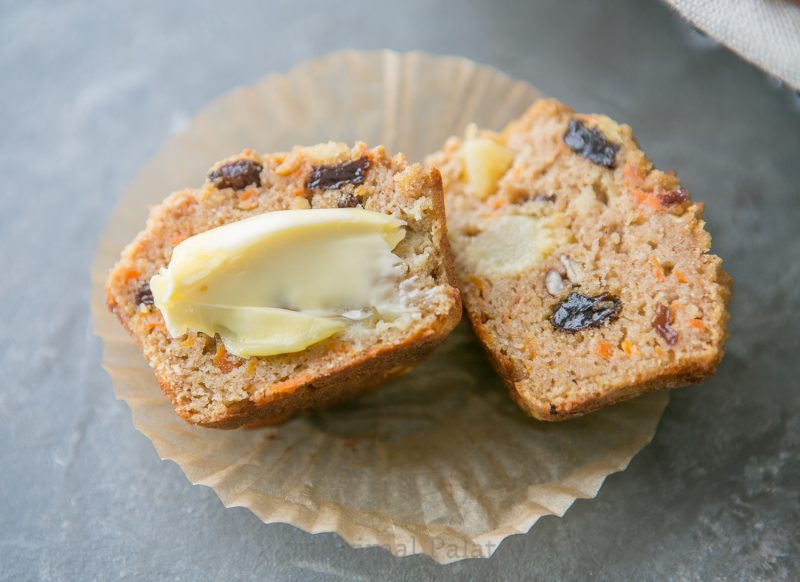 If you follow me on Instagram, you may have seen that I've been calling these muffins for Megan, "lactation muffins." Technically they are not lactation muffins. I probably should have clarified that when Bill's parents taste tested them for us, because Bill's dad asked when he would start lactating. They are just really delicious morning glory muffins, but they do contain some ingredients which boost milk supply, and I made sure they didn't have any ingredients that could decrease milk supply. I think the best thing about them is that they are like a meal. They have so many ingredients mixed into the batter (vegetables, fruit, nuts), and I know with breastfeeding moms, you need FOOD. Eating enough, as well as getting in enough carbs is really important for producing enough milk. If you are a new mom, and having issues with your supply, please work with a lactation consultant. I am not a lactation expert in the slightest, and these muffins should not be used in place of seeking medical advice. 
If any of you are looking for lactation cookies which are actually specifically for helping boost a woman's milk supply, head over to Paleo Parents blog. They have a tasty recipe for lactation cookies that you can try out as well. Man… Breastfeeding is awesome. An excuse to eat cookies AND muffins! 😉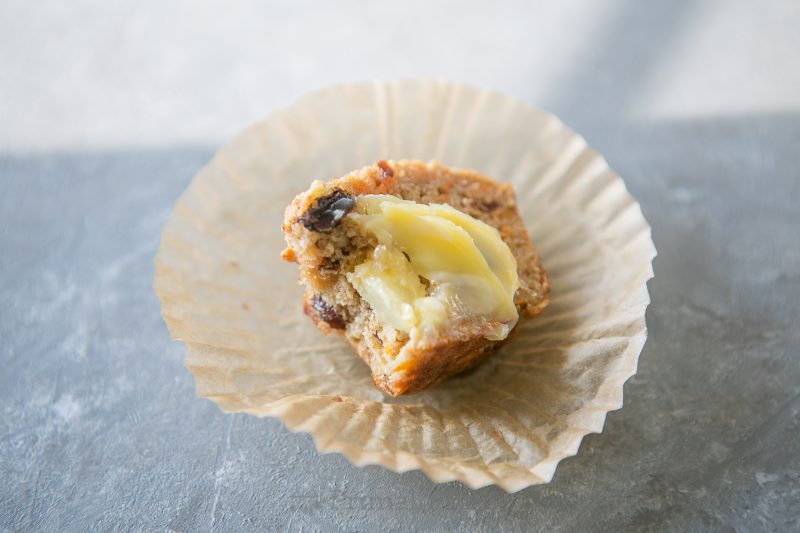 I hope you guys enjoy this recipe. Let me know how they turn out, if they help you at all with feedings, and how your baby reacts to them as well. I am only sharing the grain-free recipe for now. Let me know in the comments if you want to see the recipe for the gluten-free version as well, as it is very different from this version, and we can get that up for you too.
Enjoy!
xo,
Hayley