Growing up, there was always one candy that stood above the rest to me: Reese's Peanut Butter Cups, or just Reese's for short. There's something special about that magical ratio of chocolate to peanut butter that just tastes so good. As someone who has become more health conscious in my 20's and 30's, I've largely avoided candy for the last 10 years or so, but I can still remember exactly how Reese's cups taste.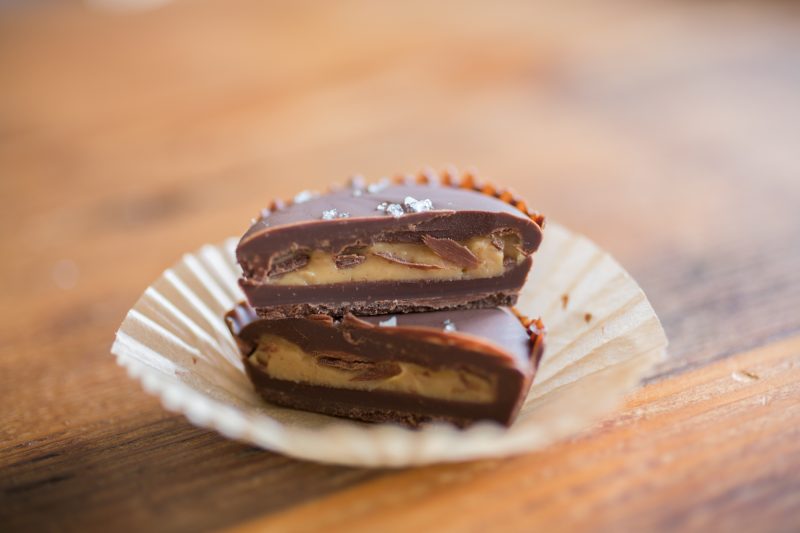 With the natural products segment growing in grocery stores, there are now some nice options for chocolate peanut butter cups that have better ingredients, like Justin's products. But what if you're like me, and want to make some from scratch with better ingredients? Well it's simple and you probably already have all four of these ingredients in your pantry.
You'll need these four things: Dark chocolate chips, peanut butter (or some other nut butter), palm shortening, and some sea salt. The sea salt is actually optional, but I'd highly recommend it.
Begin by melting the chocolate and palm shortening together. This helps to create a softer chocolate that will provide the right texture for this treat. If you use straight chocolate, then it will be much harder than the peanut butter. You don't want that, because when you bite into it, it'll force the peanut butter out the sides. Soft chocolate will keep this together but make it nice to bite into.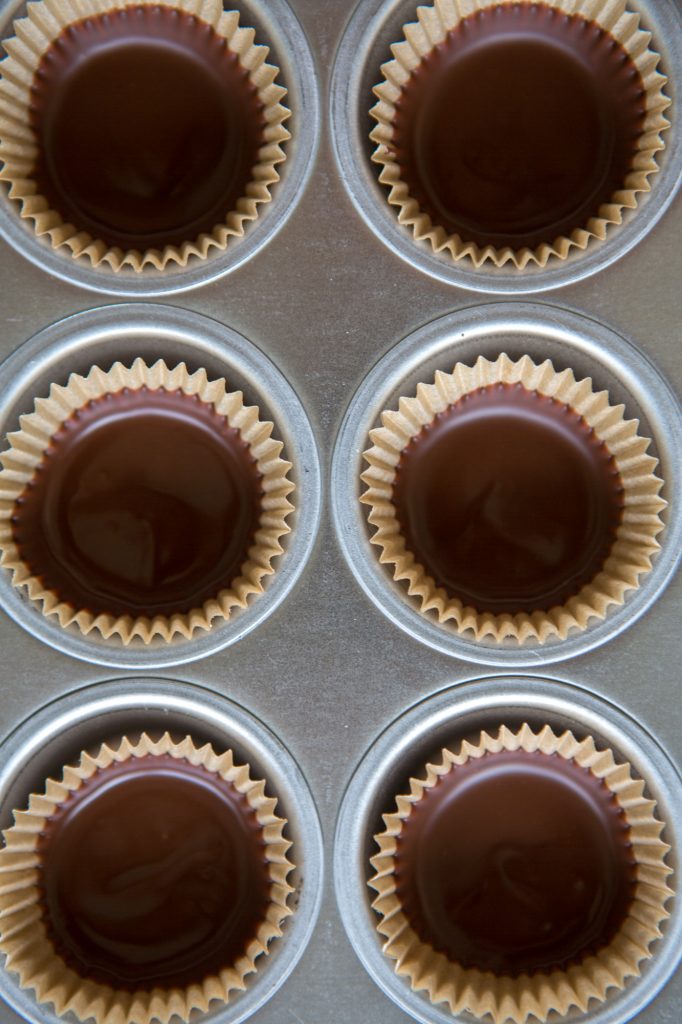 You're going to coat the bottom of 8 (or so) mini muffin liners with the chocolate mixture. An important part of this is to push the chocolate up the sides of the paper. This will help "seal in" the peanut butter when you add it. Pop these in the freezer for about 10 minutes to harden. Once they've hardened you're going to add the peanut butter. Add about a teaspoon into each, and sort of flatten into a hockey-puck sort of disc. If you can, do your best to avoid getting it near the sides. Allowing the chocolate to get down the sides helps to encapsulate the peanut butter and make a better treat.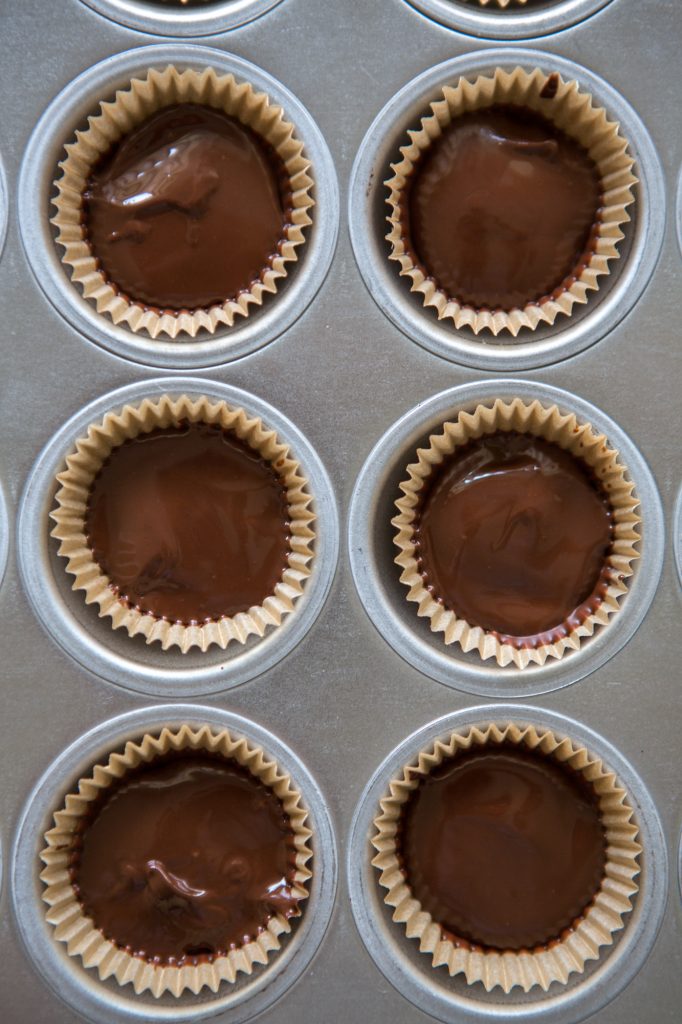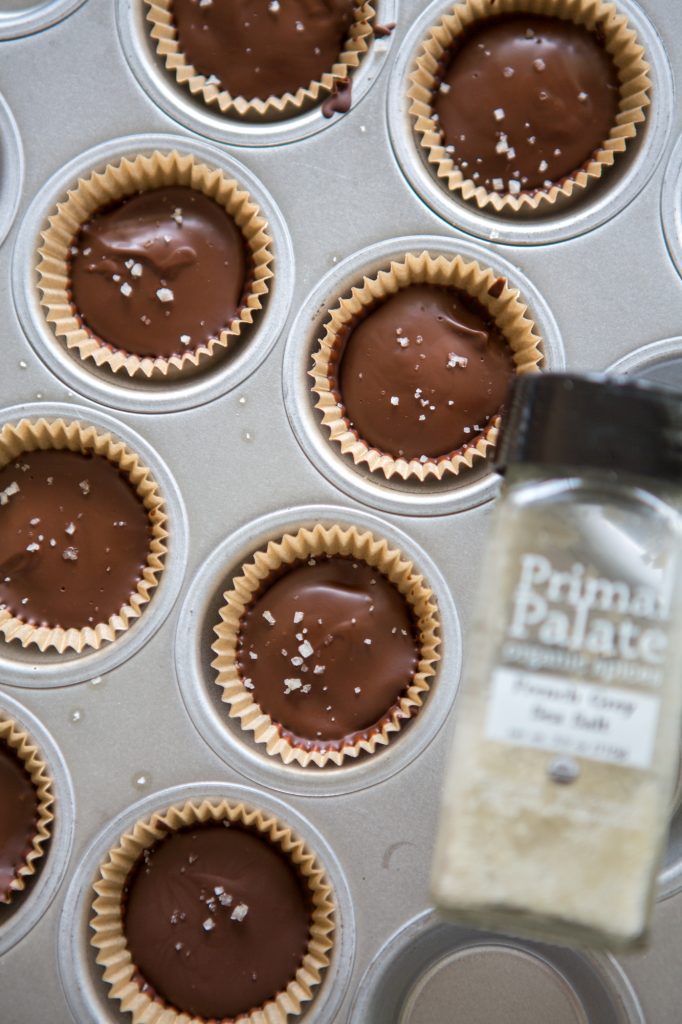 Drizzle the candies with the remaining chocolate, getting it all over the peanut butter and down the sides, but don't put too much on the top. These treats will be best if you make all the layers nice and even: Chocolate – peanut butter – chocolate. Return the candies to the fridge for 1 minute to slightly cool, then sprinkle with sea salt.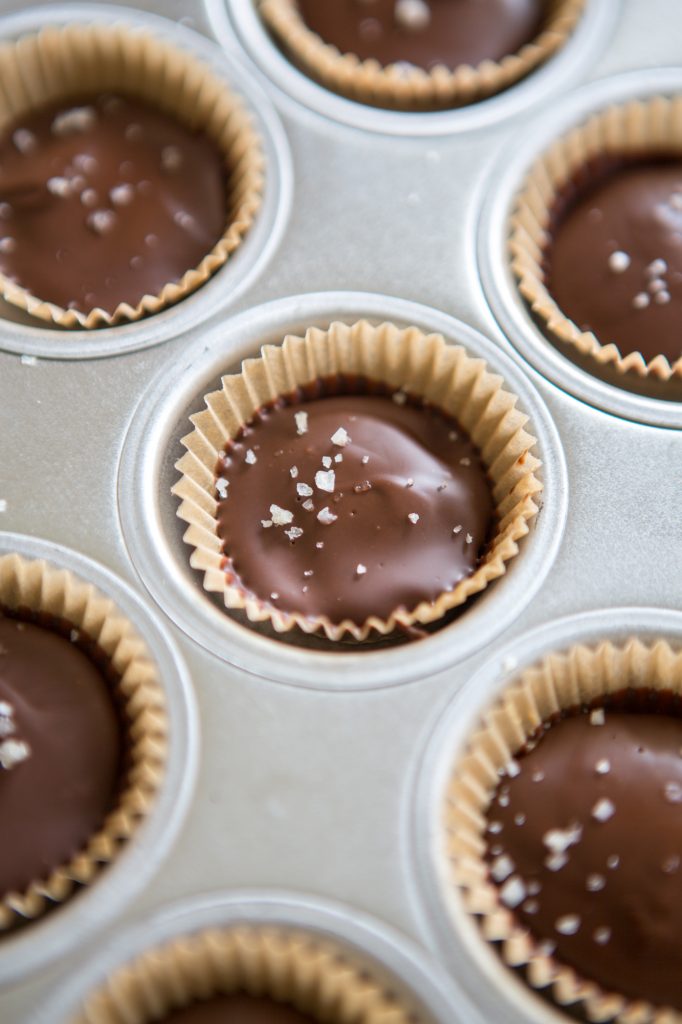 We like our French Grey Sea Salt for this because its nice and coarse. Just a little bit will do. It provides a tasty contrast of salty and sweet, just like a chocolate covered pretzel.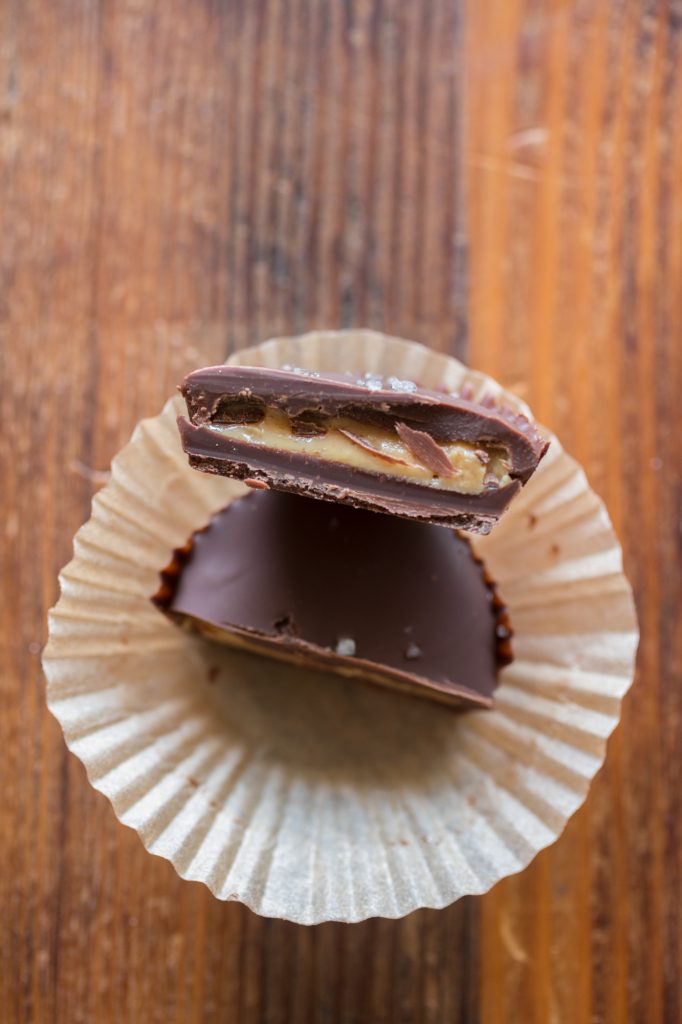 We hope you enjoy this decadent treat! Starting next week we're going to be doing the September Whole30 (see our Whole30 recipe here), so we're going to post another fun recipe or two this week, then it'll be clean eating all through September!
Cheers,
Bill