Since we launched user-uploaded recipes on Primal Palate, my exposure to other bloggers has grown ten-fold. Jessi from Jessi's Kitchen is one of our Featured Contributors, and the first time she submitted a recipe, all I could think was "Oh my goodness! How have I never heard of this girl before?" Her photos are gorgeous, her recipes clean and simple, and her creativity is unbelievable [when she submitted a recipe for dairy-free hot fudge I almost died]. If you haven't checked out her blog yet, you seriously need to. She has a recipe for loaded Plantain Nachos, people. When was the last time you enjoyed football-game worthy nachos? Her recipes are incredibly healthy and delicious, so if you aren't following her on Facebook or Instagram yet, go check her out! – Kara
I'm always excited to post and share recipes but I am particularly excited that I get to share this recipe on Primal Palate. I've really enjoyed uploading recipes to their website the past couple months and have loved the opportunity to interact with them and other bloggers.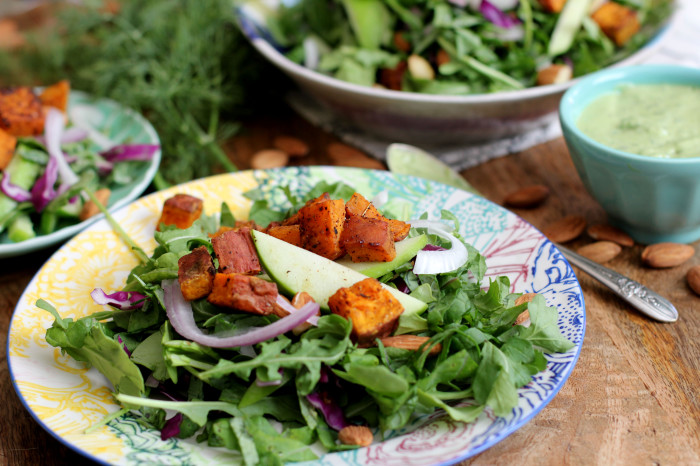 I want to give you some background on me and salads. I've actually never been a big fan of them. Not because I don't like vegetables-because I love basically any vegetable (except beets). And I eat a lot of them! It's just if I have a choice between a salad and a burger then I am probably going to choose the burger.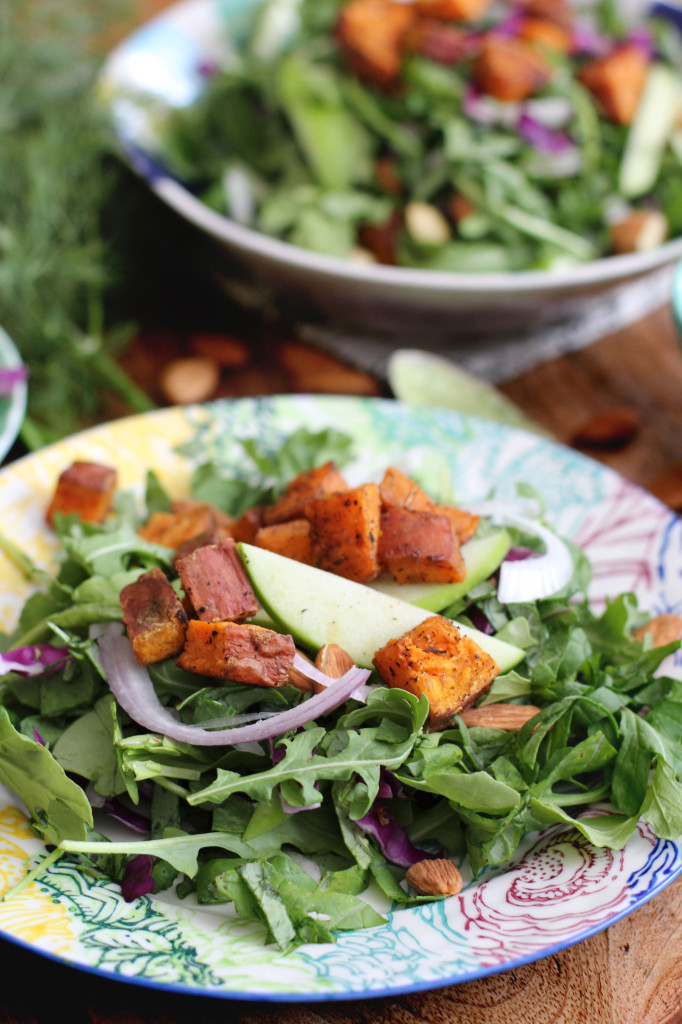 I think that salads have had a bad reputation in my life because they are usually eaten with such dread and guilt. You eat something you shouldn't and make up for it later by eating a salad. In college I worked at a café in a large office building and this is what I heard every single day from people. The guilt connected with eating salads was maybe not far off from my own motives for eating them. Observing how people eat really makes you examine why you eat what you do.  I don't think I truly figured that out until I was diagnosed with an autoimmune disorder years later. Suddenly you realize that although you are young, your body is still in need of nourishing food to thrive. Here I am, several years after my experience at the cafe and posting a salad recipe that I truly enjoy. I eat it because I genuinely want to give my body food that fuels it and I am excited to share it with you!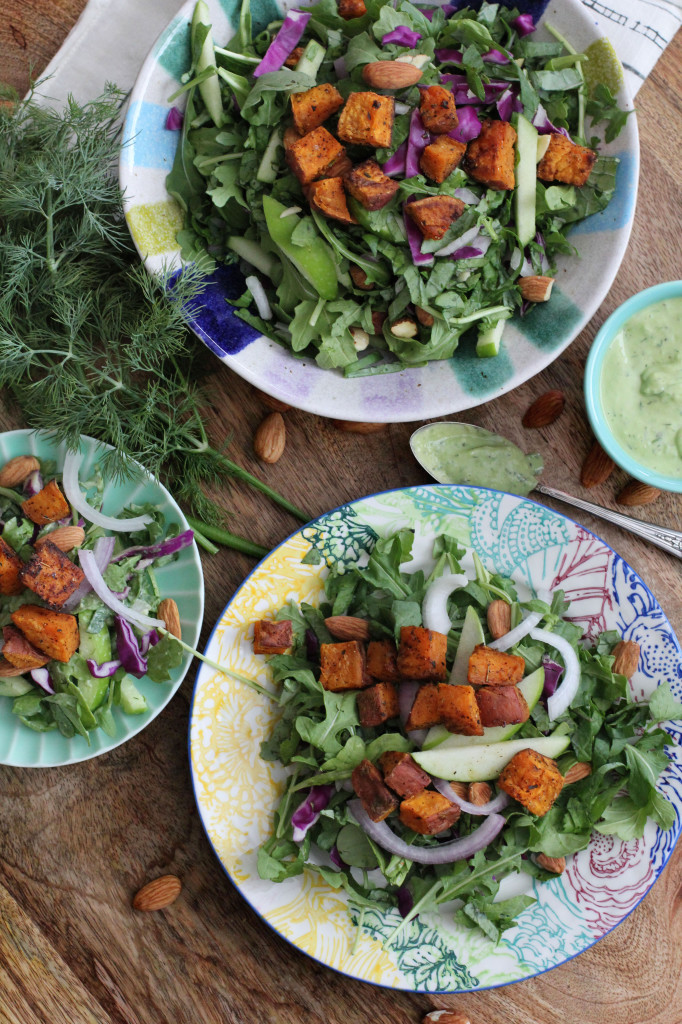 This salad is perfect for fall/winter because it includes a lot of the savory flavors of fall and uses seasonal produce. My goal was to make a creamy dressing without using mayonnaise for those who can't tolerate eggs.  The healthy fats from the dressing and the roasted sweet potato make this salad filling and satisfying. I have eaten it as a meal or served it as a side for a dinner. I hope you enjoy!