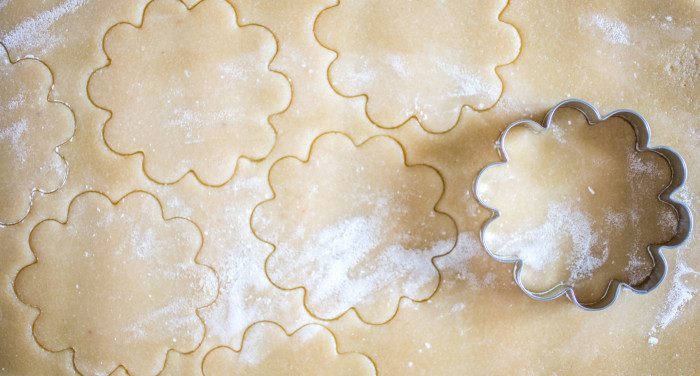 Paleo Hamantaschen Cookies for Purim from The Food Lovers on Vimeo.
Over the holidays my mom put in a request for us to make grain free hamantaschen for her. Hamantaschen is a pastry traditionally served during the Jewish holiday of Purim. "Hamantaschen" is the Yiddish word meaning "Haman's pockets." Haman is the villain in the Purim story. Jews eat hamantaschen on Purim as part of the celebration to remember how Jews escaped Haman's evil plans.
Find our Latest Recipes on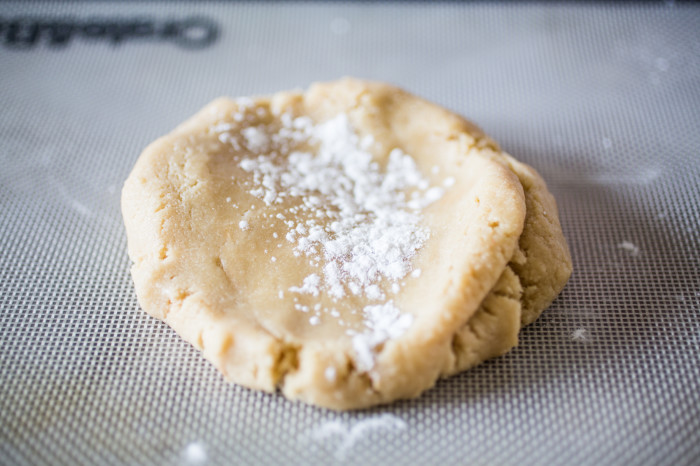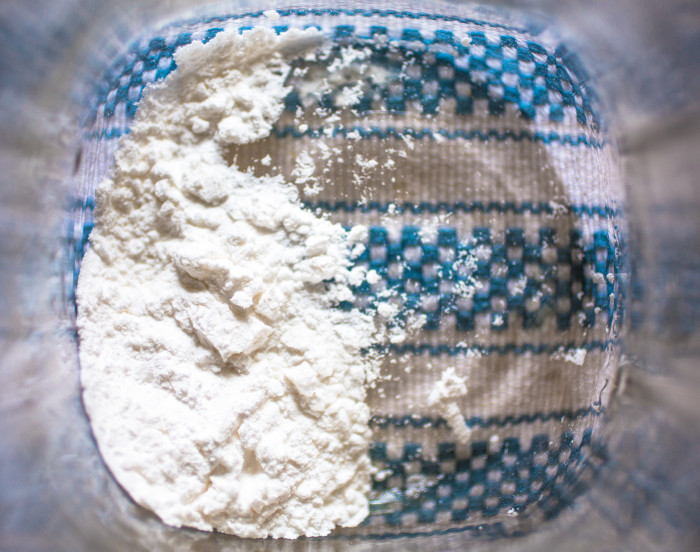 My mom's family is Jewish, my dad's is not. Although I do have family on my mom's side that practice Judaism, my immediate family doesn't much. Everyone seems to be married to a Christian! I grew up celebrating all Christian holidays, and lighting the Hanukkah candles. Although I consider myself to be a very spiritual person, I don't consider myself to be very religious. All of those things really don't have much to do with this blog, so I don't feel it is appropriate for me to go into too much detail about that part of my life here. I do really like celebrating where I come from, even if I don't know all of the stories behind it, or have all of the knowledge of it, so I was really excited to learn about these cookies and take a stab at making them grain free.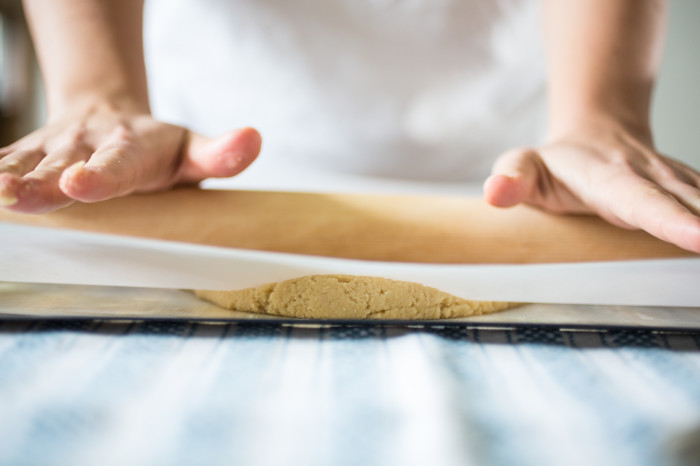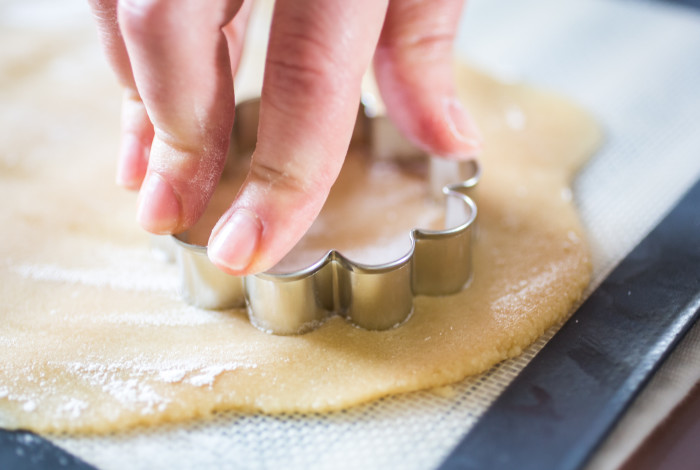 For this recipe I had a pretty good feel for how I would make the cookie dough, but the filling needed a bit of research. I learned that hamantaschen is traditionally served with a prune and raisin filling, but that using other berries for the filling can be done sometimes as well. I thought prune and raisin would be a fun filling to try, so we went for it. I cooked the filling with water, lemon juice, and a touch of maple syrup. I allowed the liquid to boil down, until I had a really nice thick filling of plump prunes and raisins. For the dough, the key ingredient to making these cookies work is adding enough arrowroot flour to thicken the dough enough to be able to manipulate it so that it will form the proper shape. If you choose to not eat arrowroot, tapioca flour can be used in the same amounts.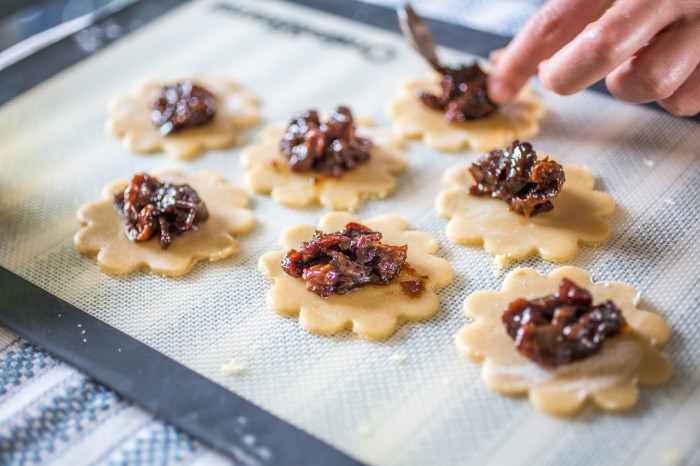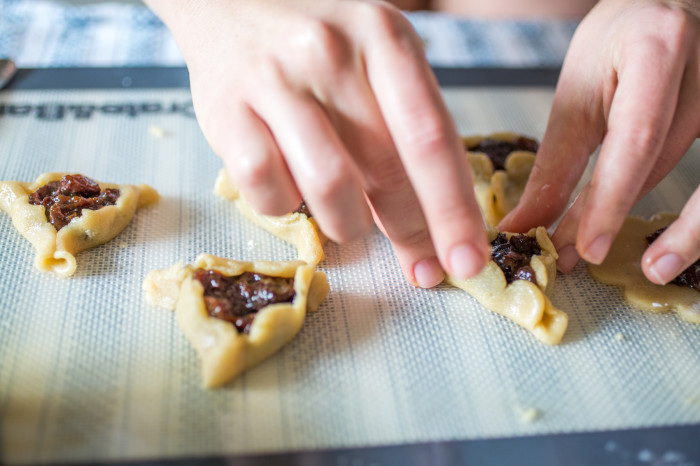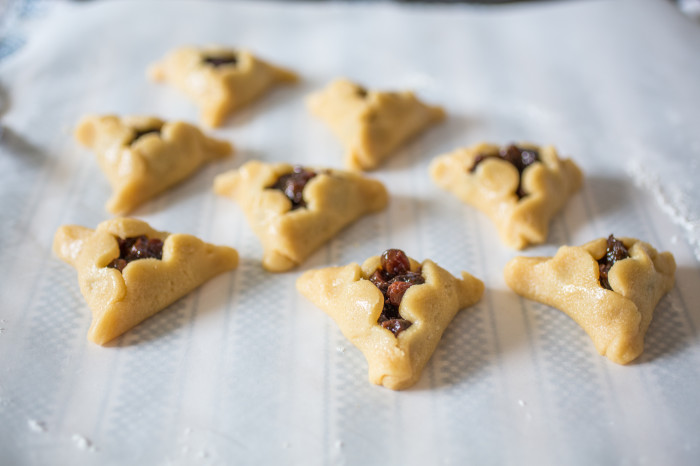 For these cookies we used a fun round cookie cutter that made an almost flower like shape. You can use a plain circle for these cookies, or one with smaller crinkles. Leaving the dough a little on the thicker side also helps when folding the cookies. If the dough is rolled out too thin you will not be able to fold the cookie to make the classic triangle shape. After the cookies were all cut, We filled the center of each cookie with about a teaspoon (give or take) of the prune filling. After that we carefully folded in the edges of the cookie to create a triangle. These beautiful little cookies then baked for 20 minutes, yielding one of the best cookies we have ever made! The texture was wonderful, and the flavor was even better.

If you celebrate Purim, or if you do not, you will really enjoy these adorable little cookies!