Yes, there is a baby on the way! But not coming from us. We have a new family member coming TODAY. Bill's sister is about to have her first baby, a little boy.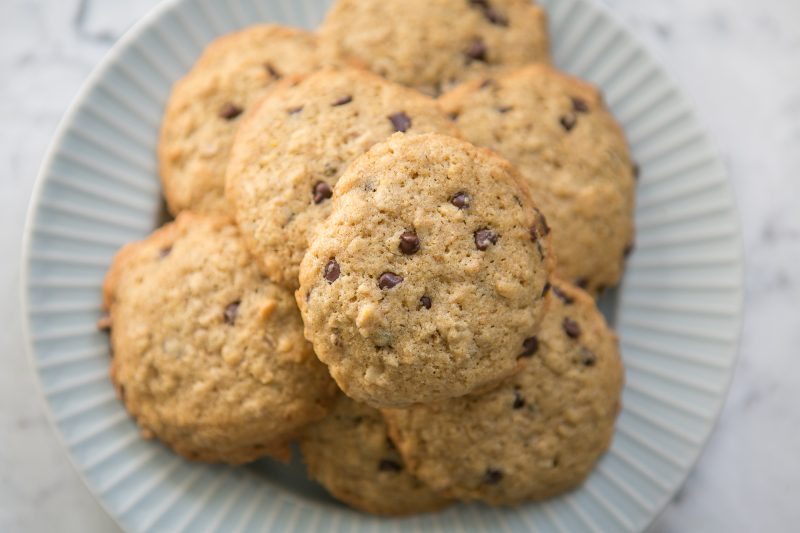 I think it's really important to bring something to contribute when you are meeting a baby for the first time. We like to bring a meal, take photos, bring a gift, or all of the above. I thought it would be nice to bring a delicious batch of cookies when we get to meet our nephew for the first time, and I figured why not make them in a way that really benefits mom and baby, by helping with breast milk production!
I'm extremely excited to be an aunt. I am very close with my aunts, particularly my mom's youngest sister, because she lives close by, and I grew up spending a lot of time with her. Family is really important to me, and after a year of terrible illness, where I didn't feel connected to anyone in my family and really couldn't function in any sort of social setting, I'm incredibly grateful to get those feelings back, and to be able to enjoy being with the people I love. It actually means more to me than it did prior to getting sick.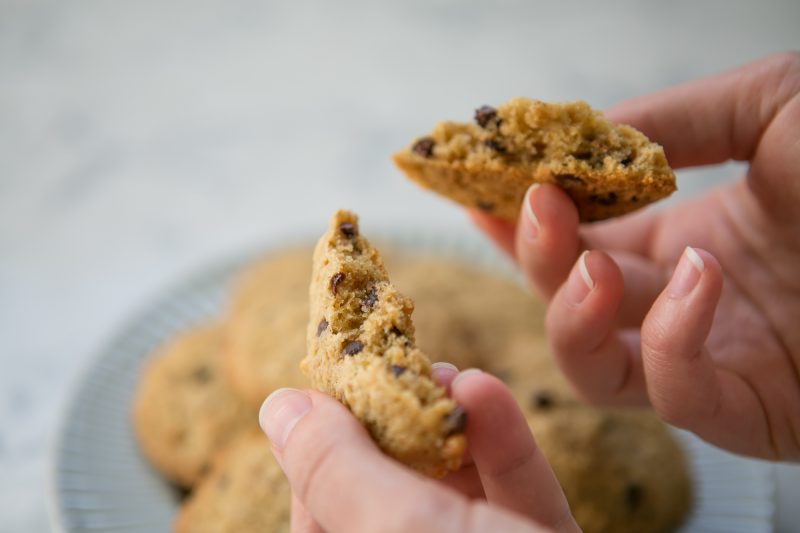 My family is big, and very close. I started babysitting my aunt and uncle's kids at age 11 when my first cousin was born. Their house was where all of the family gatherings were, and somewhere my sister and I spent a lot of time growing up. It's still that way. My aunt calls my sister and I her first babies, and has always made us feel equally loved along with her own children, and my mom is the same way with my cousins. I can't exactly describe the feeling, but it's just an overwhelming feeling of unconditional love and connection. I like to describe it as tribe-like.
My sister and I are really close with our cousins as well. Because of the age difference, the girls seem more like nieces, but they are actually more like siblings to us. I remember being so excited for my cousin Cole to be born, and the excitement didn't end when he arrived. I talked about him constantly, and hated being away from him. I actually hated being away from him so much that I begged my aunt to let me lay under his crib during his nap. I have no clue why she let me do that, and I have no idea what I was thinking. It was the worst idea I ever had. It was really boring, and I couldn't make a peep. Then I spent the whole nap wishing I could sneak out of there without waking him up, and getting in trouble.
So as you can see, getting to be an aunt is something that is very important to me. Just as important as getting to be a mom, and it didn't matter to me which came first, mom or aunt, I'm just grateful that I get to have either one. My sister keeps saying she doesn't want kids, so this might be my only shot, and it means a lot to me.
I really wanted to make something by hand for my nephew that he could wear, or just sit on display in his nursery. Bill has an ornament that his aunt made for him when he was born, for his first Christmas, and it is my favorite ornament that we hang on our tree. I really wanted to do something like that for our nephew as well, so I knit him booties and a cap from my favorite knitting book, Vintage Knits for Modern Babies. I've successfully made several baby gifts from the patterns in this book!
On to the cookies. I made these gluten-free for a few reasons. The first being that the people I was making them for do not follow a Paleo diet, so there was no need to make them grain-free. I also didn't want to use almond flour because large amounts of nuts can be gut irritating.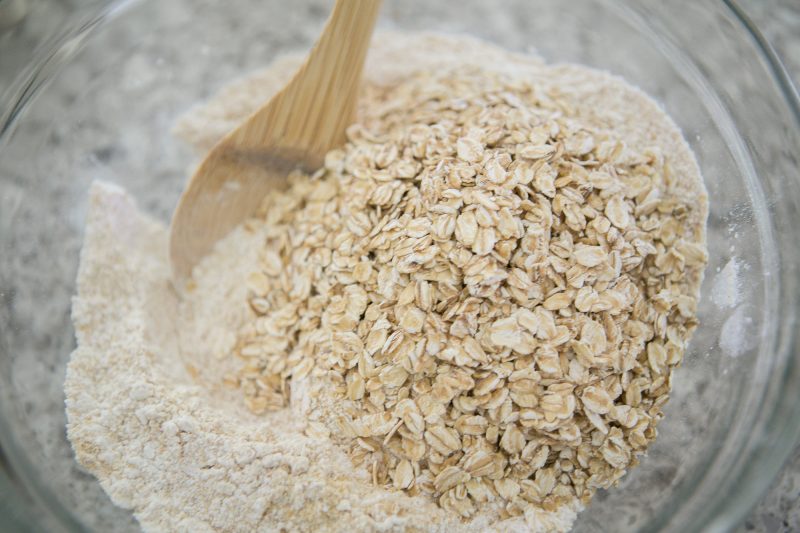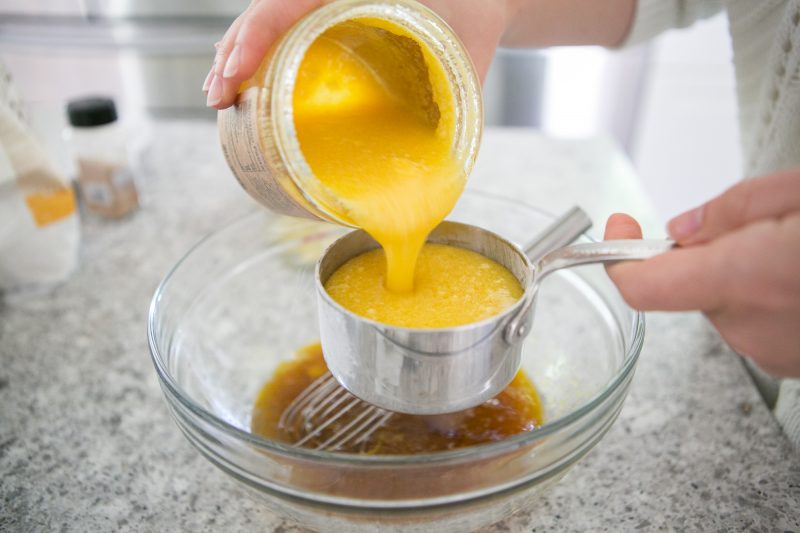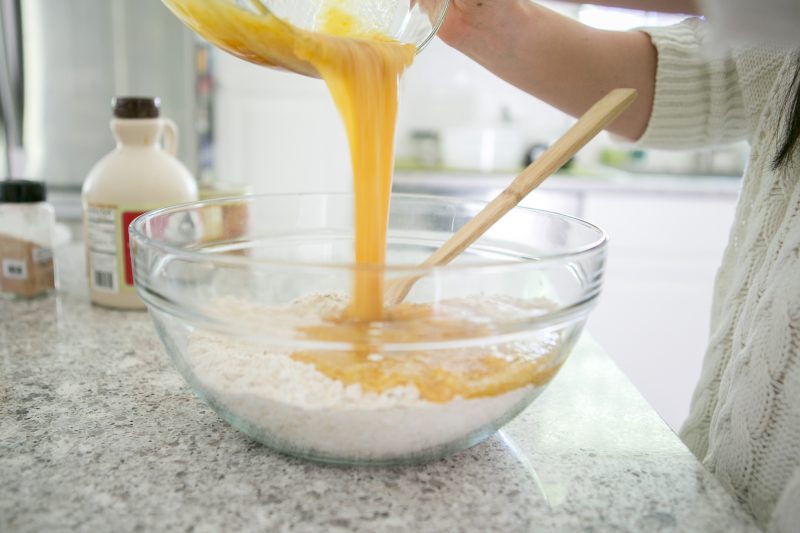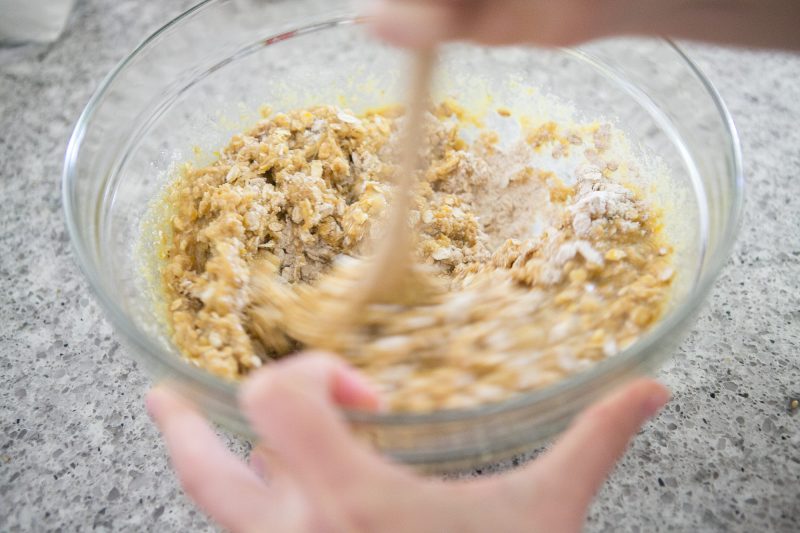 I personally react much better to gluten-free grains, than I do with nuts. I also wanted to make this easy on myself, and not have to fuss with a ton of recipe testing, and using an all purpose gluten-free flour blend really makes baking easy!
The three ingredients in these cookies that really help with milk supply are rolled oats, brewers yeast, and ground flaxseeds. You can read the benefits of those ingredients for milk supply in this article here.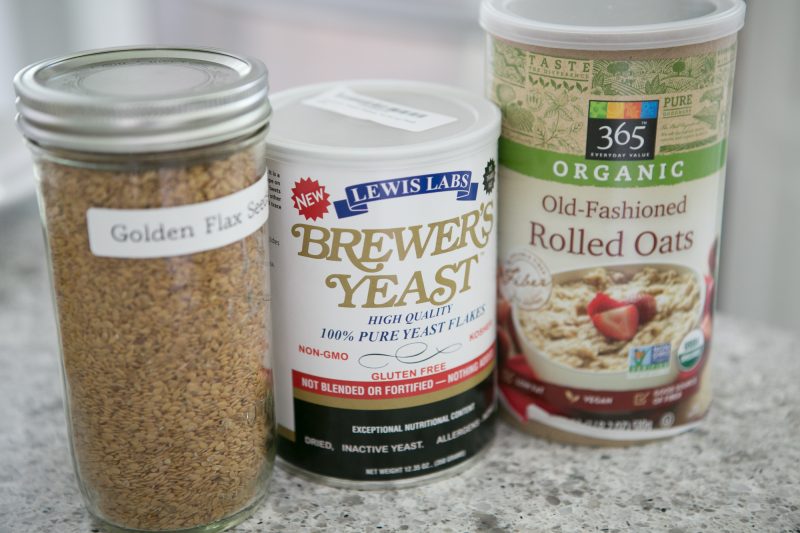 I added two other ingredients that really make these cookies delicious. Brown butter ghee, and our Cinnamon Sugar Cookie blend.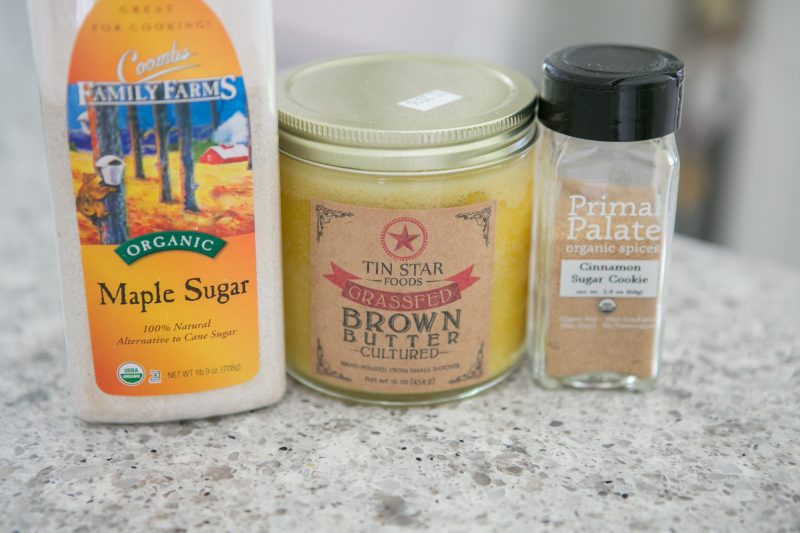 Brown Butter Ghee is my go-to for baking. It creates a toffee-like flavor in most baked goods, particularly when combined with chocolate. It's truly amazing. We recently brought back our Cinnamon Sugar Cookie blend as a year round blend in our organic spice lineup. We originally had it as a seasonal item with our Pumpkin Pie Spice and Apple Pie Spice, but we knew that you guys could get great use out of this blend all year long, and it was true! Here I am in June, making cookies and using this blend.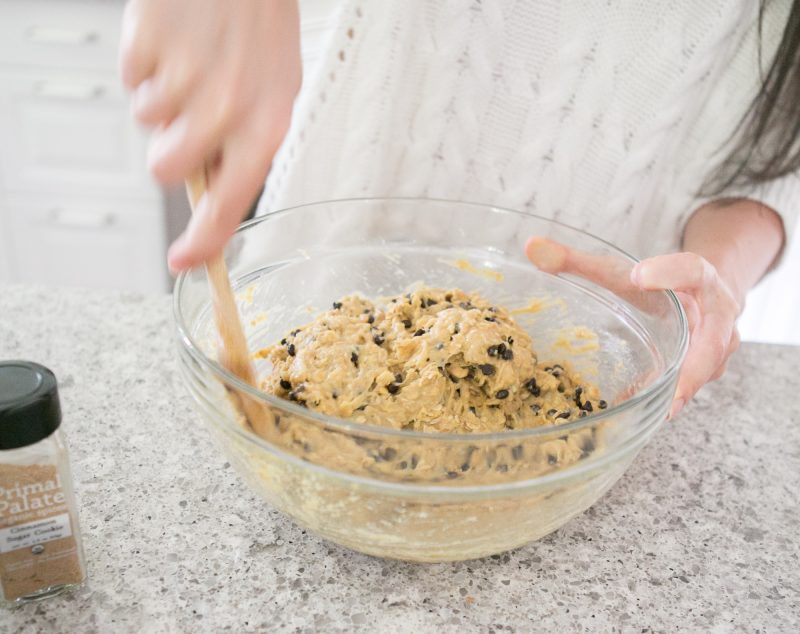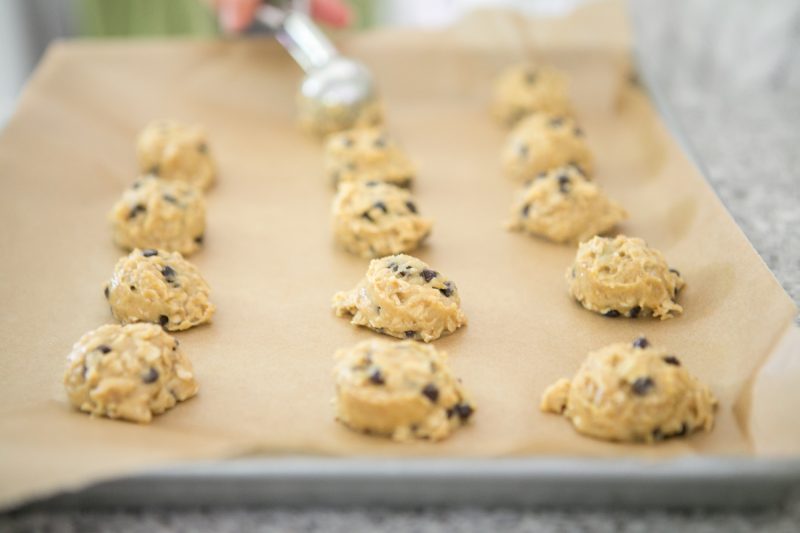 If you are not interested in making lactation cookies, you can omit the brewer's yeast and ground flax, however brewer's yeast has great health benefits, and you cannot taste it at all, so I'd recommend keeping it in to feel a little better about indulging in a treat. 😉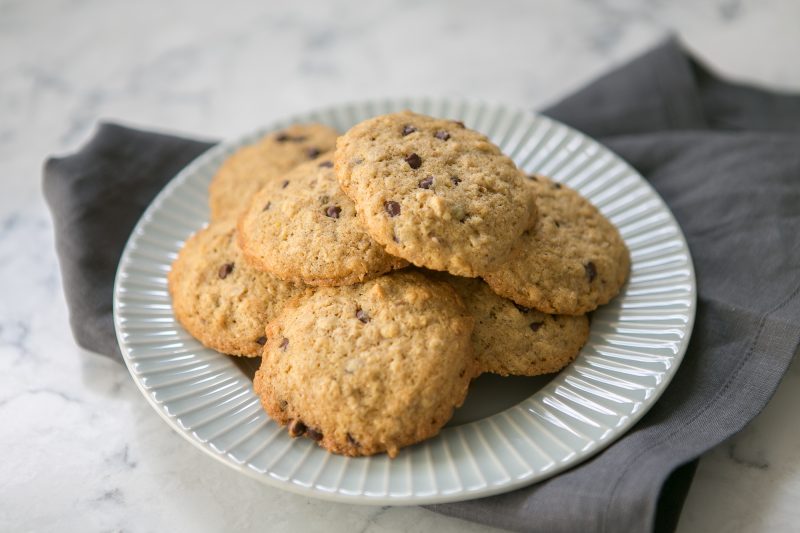 I hope you guys love these cookies! If you make them for a breastfeeding mom, please let me know how they work out!
xo,
Hayley