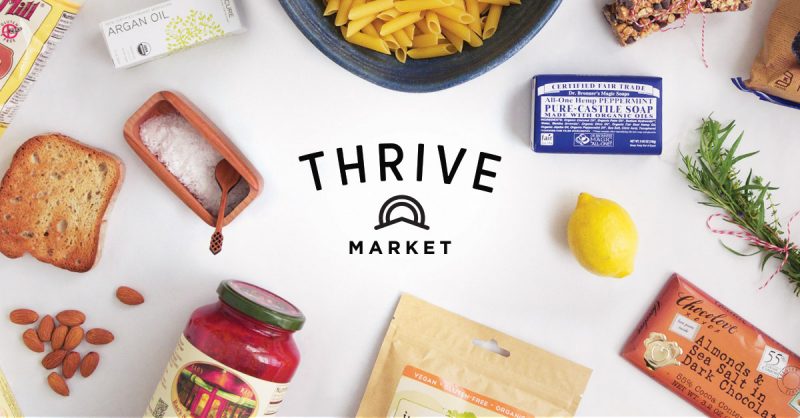 Thrive Market is so hot right now. They burst onto the Real Food scene a little over a year ago, and have changed the online healthy grocery game entirely. With over 2,500 products at 25-50% off retail, they are bringing to life their mission of making healthy living easy, affordable, and accessible for every American family.
We first tried Thrive last summer, and were really impressed. The online shopping experience is streamlined, and only rivaled by Amazon. It's easy to get on, get your shopping done, and get on with your life. The orders arrive within a few days, in a neatly packaged box. It all seems very smart and well thought out, which is always a pleasant surprise when buying things online.
Thrive has 3 core values:
Only the highest quality healthy and natural products
Always at prices 25-50% below retail
Always committed to sustainability and social justice
To order from Thrive, you pay a year long membership fee of about $60. Once you pay into that, you can order as much as you'd like. They also offer free shipping on orders over $49. So the savings can add up quickly!
Bottom line: Is Thrive REALLY worth it?
We think so! At average discounts of 35% to retail, with just $110 worth of purchases on Thrive Market, you will have made back your initial membership fee. That means that if you're an average American family of four, buying just 25% of your monthly groceries at Thrive Market will pay back your membership fee in under one month. In addition, your paid membership will sponsor a free annual membership for a low-income family.
We love being able to browse by "Paleo Ingredients" on Thrive, which makes it painless to find what you're looking for. There are many different ways to search for products on their site, but that's one that seems to be really useful for folks like us. Plus you might find some new-to-you ingredients that you might want to try.
---
Thrive Freebies!
If you're interested in giving Thrive a shot, you can take advantage of one of these Free Product offers below.
Click the product of your choice to claim your free gift!