Featured Contributor Friday has become my new favorite day of the week. Whenever I get the opportunity to speak with one of these bloggers, I end the call feeling challenged in some way.  This week Hayley Ryczek of Health Starts in the Kitchen challenged me to have an honest conversation with myself about 1) the things I fear 2) the things I'm self conscious about, and 3) the things I blame myself for.
Let me explain: The internet is an interesting place. It's a place where everyone is given the chance to edit themselves before they hit publish. Hayley Ryczek does not edit. She does not hide from her challenges or frustrations, but has an open, honest conversation about it on her blog. From her battle with weight gain, to dealing with loss, to personal values and ethics; she shares what everyone else wants to hide from, just so someone else might read it and think, "Ok, I'm not alone here." Keep reading for her honest conversation on all these things, and see what she has planned for the upcoming year.
First, tell us about the recipes you shared in the Best Paleo Recipes of 2014 ebook!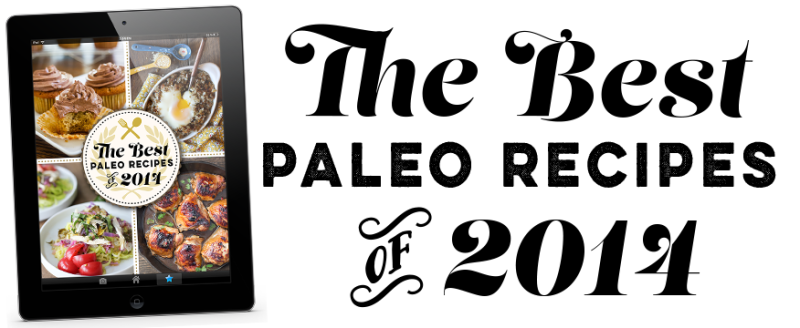 The recipe I was most excited to share was my bagel recipe. It's a sneak peak from first cookbook set to release in September, so this is the only place you will find this recipe. I was excited to share it because it turned out so well, was so authentic, and so easy. I boil the dough, which gives the bagel that nice, yummy crust.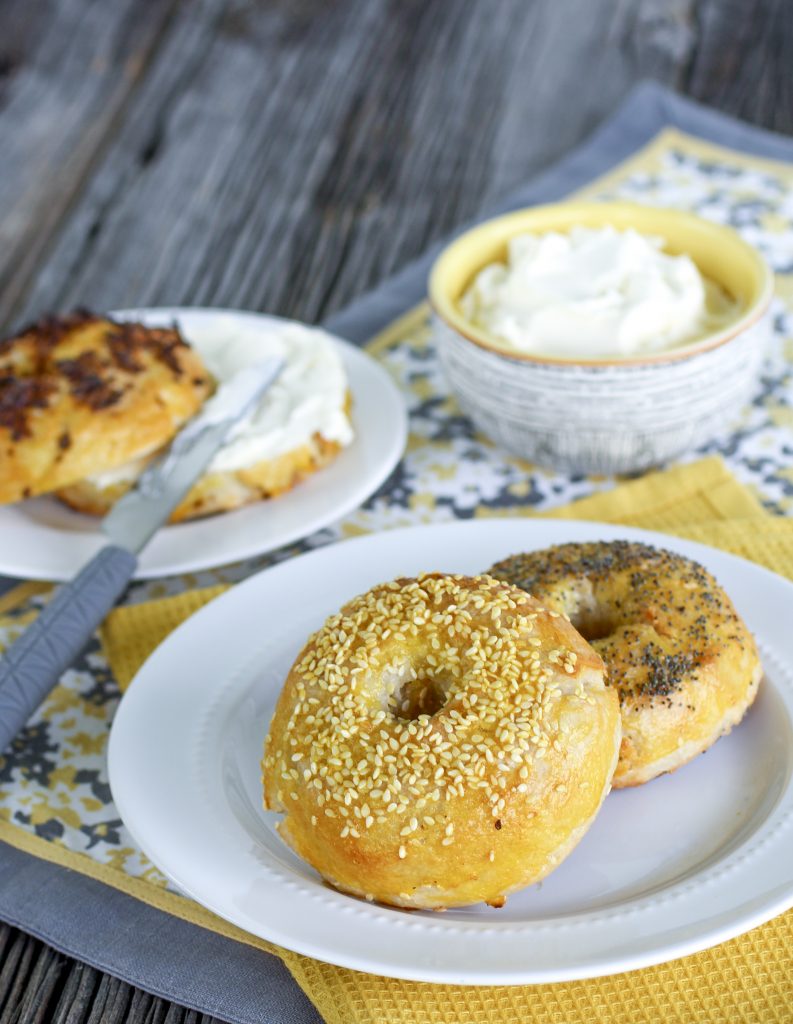 I try to tailor all of my recipes to someone like my mother-in-law: all she wants is for the recipe to work. I like to make recipes that are easy, that don't use any crazy ingredients, and that respect the original recipe. The biscuits I made were just that: easy to make, and they taste just like a buttermilk biscuit.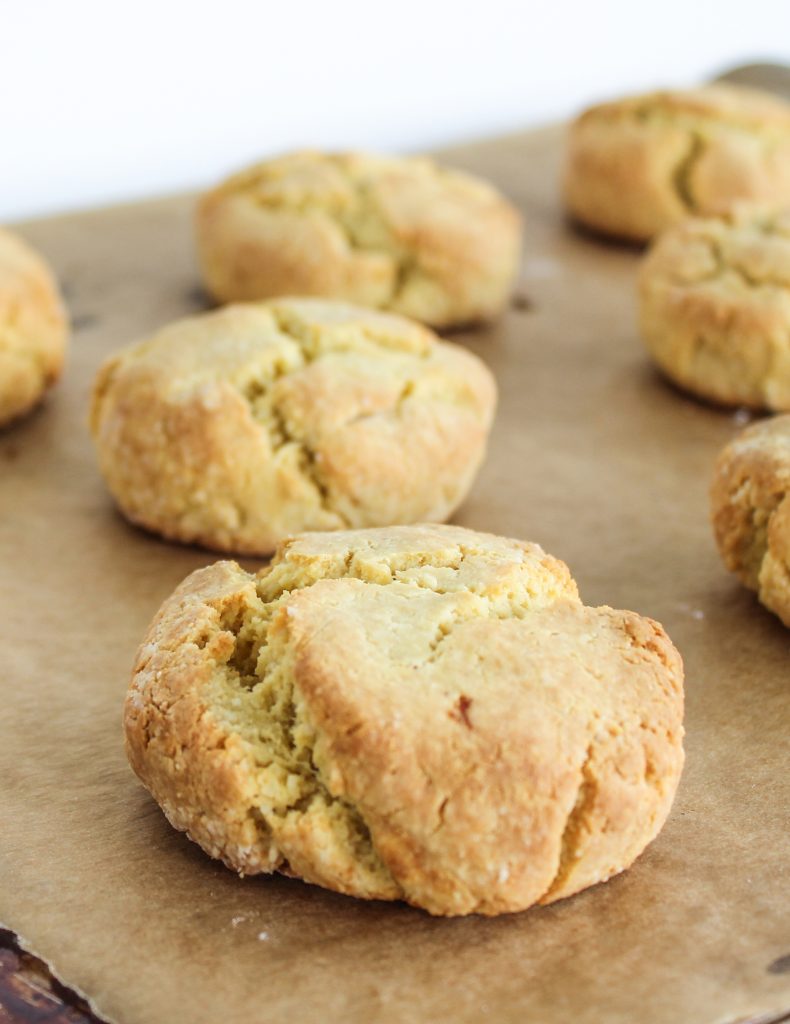 The pumpkin custard is, again, just plain easy: Mix. Shake. Refrigerate. Eat. It's that simple.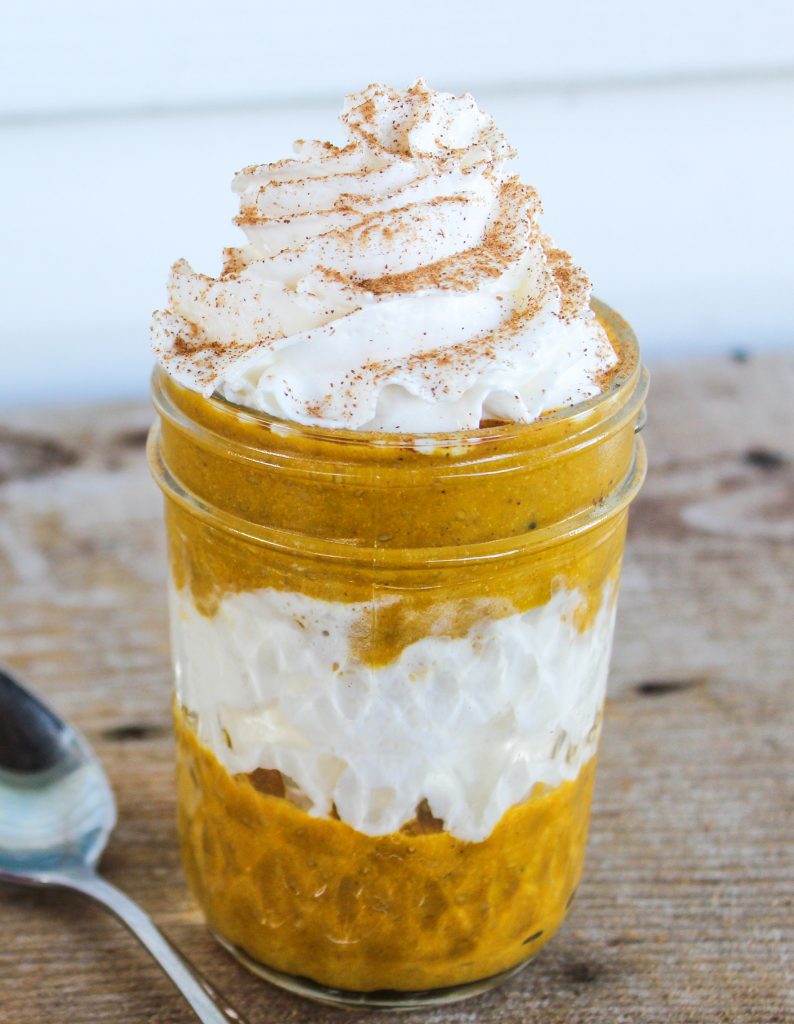 The Triple Berry Tartlets was one where I wanted to a traditional, pastry cream filling. The filling is super creamy, like an authentic berry tart.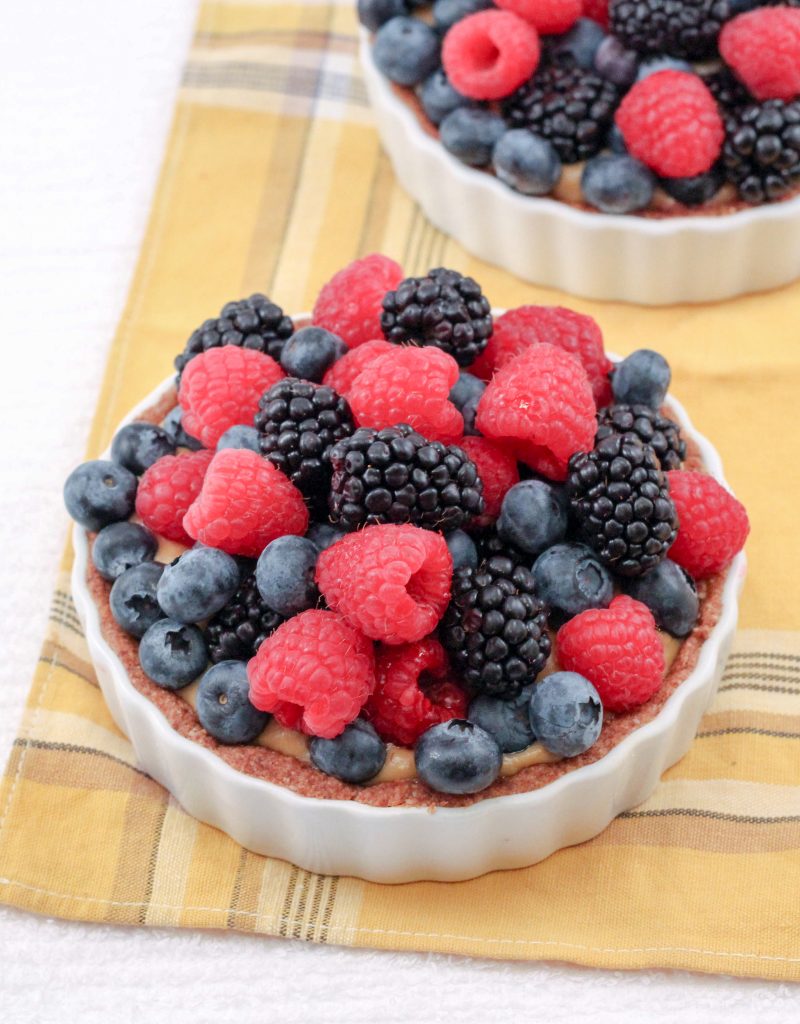 The crackers are an adaption of my grain-free flatbread, which is by far one of the most popular recipes on my site. I'm all about making adaptions to one recipe, into multiple recipe ideas. I used this same dough to make a flatbread, a cracker, and a grain-free hot pocket.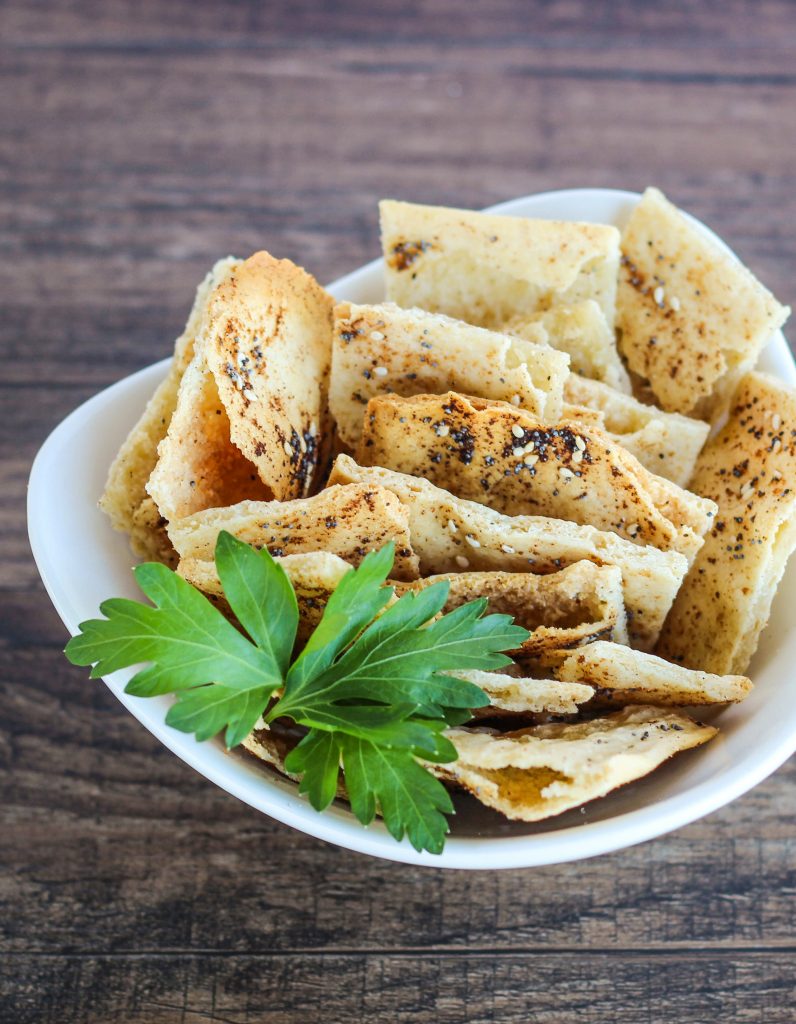 Finally, although we raise chickens (that lay the best eggs) I'm not a fan of eating eggs.  Strange, right?! But my Creamy Kale Baked Eggs is a great way for me to sneakily get runny, nutrient dense yolk… and I even eat the whites (the part I really don't like) …. and well, they are totally delicious!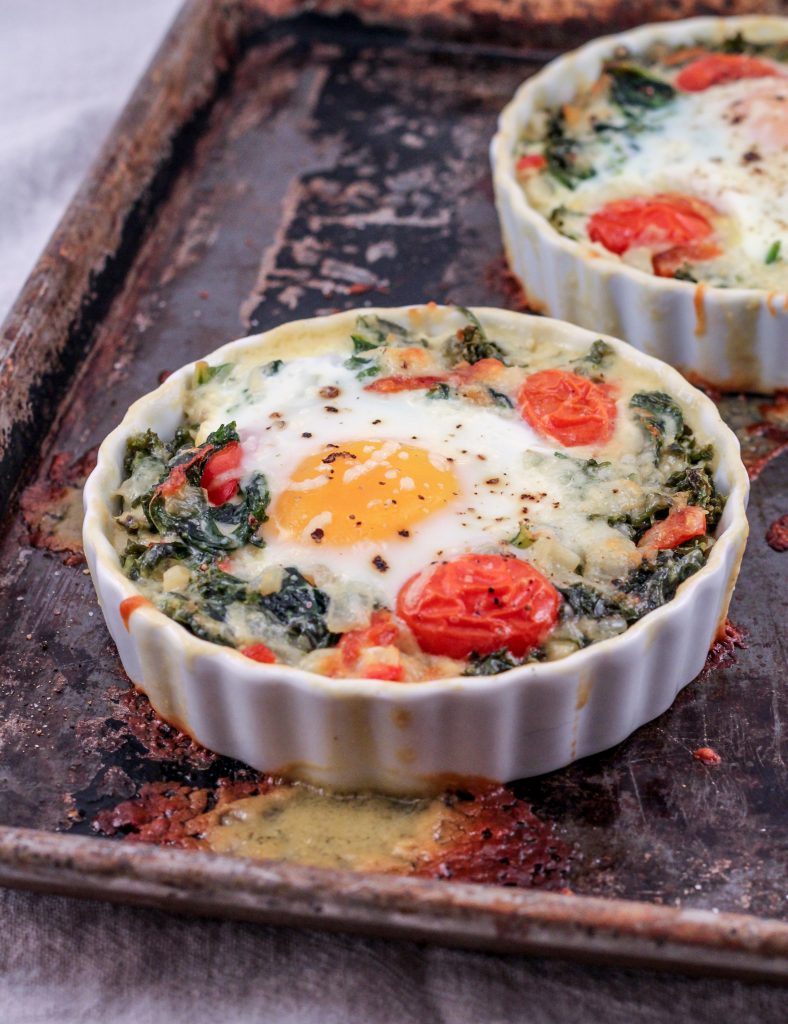 You have so many recipes for DIY natural skincare products on your site. How did you create these recipes?
It's actually pretty easy. When you go back to basic logic and excuse yourself from everything you've been told, you have this moment of clarity. What did people use before branded facewash? Did cavewomen run around with bad acne? Was their skin a disaster? When you look at a black-and-white photo, do the people have crater-faced skin?
We have problems with our skin because of synthetic products. For my own routine, I went to the most basic level of logic: oil works with oil. I had terrible acne as a child, and it's because I kept stripping away that oil. When you do use oil on your skin (i.e., the oil-cleansing method), it's about finding what works best for your skin. I've tried it all: olive oil, avocado oil, coconut oil. Think about it: for many of us, these are still new foods. I think coconut oil is fabulous, but my ancestors were Polish. They never even had access to coconut oil. Therefore, I can't see how coconut oil is necessary for my optimal health, when for generations and generations, my ancestors never adapted to this food. My ancestors had access to smaltz, lard, and tallow. These are the foods my body has adapted to.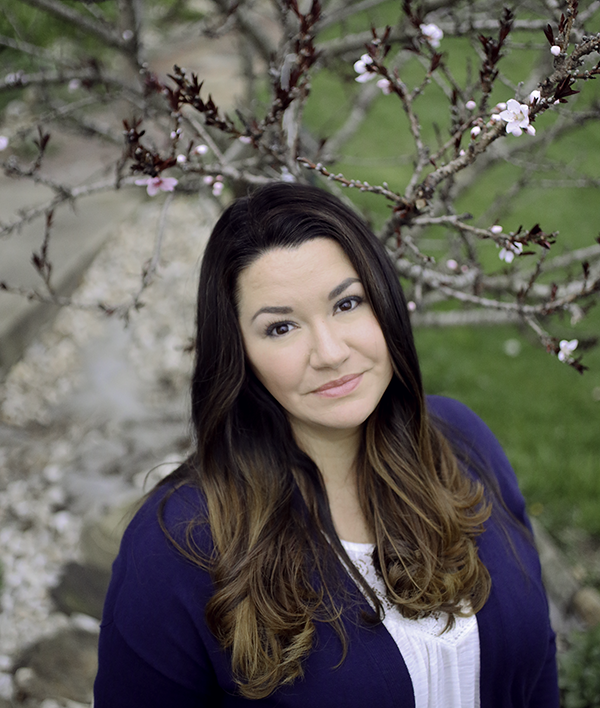 What did people originally use to make soap? Tallow. On a molecular level, oil from animals is the most common thing to human oil. So let's just stay a little closer to our genetic pool here! My two beauty secrets are tallow and apple cider vinegar. Here is my three-step routine:
I whip tallow with castor oil and essential oils, and apply it as a thick mask when I get in the shower. Then I wash it off.
Afterwards, I use apple cider vinegar as a toner.
If I need an extra moisturizer, I apply more tallow.
I've also made a facemask from charcoal and clay for my niece. It's all about using natural products and eating real food – food is the foundation. There is no reason to buy fancy products.
What about DIY tips/recipes for household products?
I'll let you in on a little secret: I have used white vinegar for a long time in household cleaning, but I have decided I no longer ethically believe in purchasing it. The #1 reason is frankly, I'm not rich. I can't buy cases and cases of organic vinegar, so I'm reaching for the $2 bottle of distilled white vinegar, which is a GMO. So although I'm cleaning my countertops with it, not putting it on my skin, I'm still supporting the monster.
Sometimes, you get afraid to re-track and admit you're wrong. I was wrong about using coconut oil to clean my skin, and changed my mind. Vinegar is amazing for powerhouse cleaning, but I can't purchase it in the quantities I need at $7 a bottle. So, I've been using Branch Basics for household cleaning.
How did you become so knowledgeable in natural, holistic health? Were you raised in a health-conscious family?
My dad was always health-minded. I was never uncomfortable in a health foods store, and sprouted grain bread was never unfamiliar. All those years, my dad thought he was doing the right things: he was always thin, he ate low-fat foods like margarine, and he ate a high carb diet. He also smoked. Then he had a heart attack.
Coming out of that heart attack, he realized the faults along the way. He stepped away from mainstream diet fads, got on supplements, and quit eating all the carbs and "fat free" foods. This was in 2002, right before I was married. I had just moved into a new house, with a new kitchen, and was cooking up a storm. My dad was funneling information to me. He was the first person to tell me, "Make sure your eggs come from free-range chickens," You couldn't even find free-range eggs in 2002, so we got our own. After that he got us on raw milk, which we sourced from a farmer.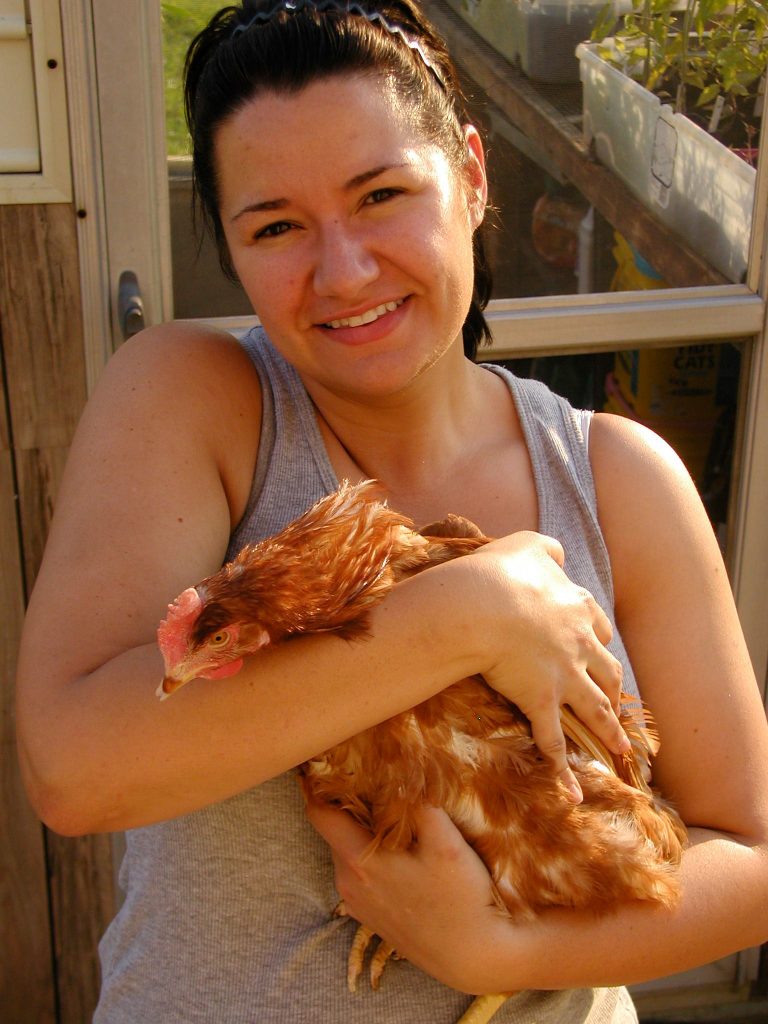 My dad was the person who planted the seed for us. But you have to remember: it doesn't matter how much someone knows about nutrition, or how much access they have to healthy food. They have to be the person who decides to eat it. We did not wake up one day and buy all grass-fed meat and organic produce overnight. This has happened to us over ten years. We did the best we could, with what we had. If you are making the transition, don't try to be perfect. Just try to make each decision better than the decision you made yesterday.
As a blogger, do you feel pressured to be "perfect"? Do you get a lot of backlash when you're not?
Definitely. One thing that has been really shocking is the areas in which people are critical or understanding. If I say something as simple as, "I bought Kraft mayo," people come at me with pitchforks. Whenever I expect to get a lot of criticism, people are really accepting.
Raising chickens has been one of the hardest things I've had to overcome. One morning, my husband walked into the house and said, "Hayley, all our chickens are dead." I went running to the coop just screaming and wailing, "My girls! My girls!" When I got there, 11 out of 15 chickens were dead. A mink had gotten into our coop, bit the back of the chicken's head, sucked out all the blood, and left the body. What I felt in that moment was such incredible guilt. And I knew I was going to have to talk about it. I was going to have to admit it happened to us. I wrote about how devastating it was, and I got no backlash. I got only support.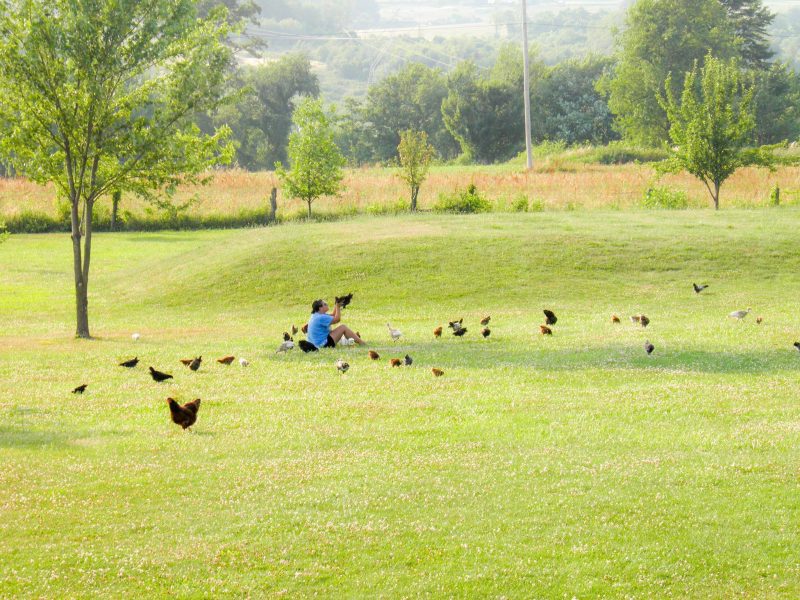 Two years earlier, we raised 50 meat birds, and my husband and I butchered them at the house. For me, I cannot eat meat from places where I didn't know where it came from, because of the guilt. I have to know 100% whether the animal was treated humanely. So I have two options: Either get the meat from a farmer friend, or raise them myself.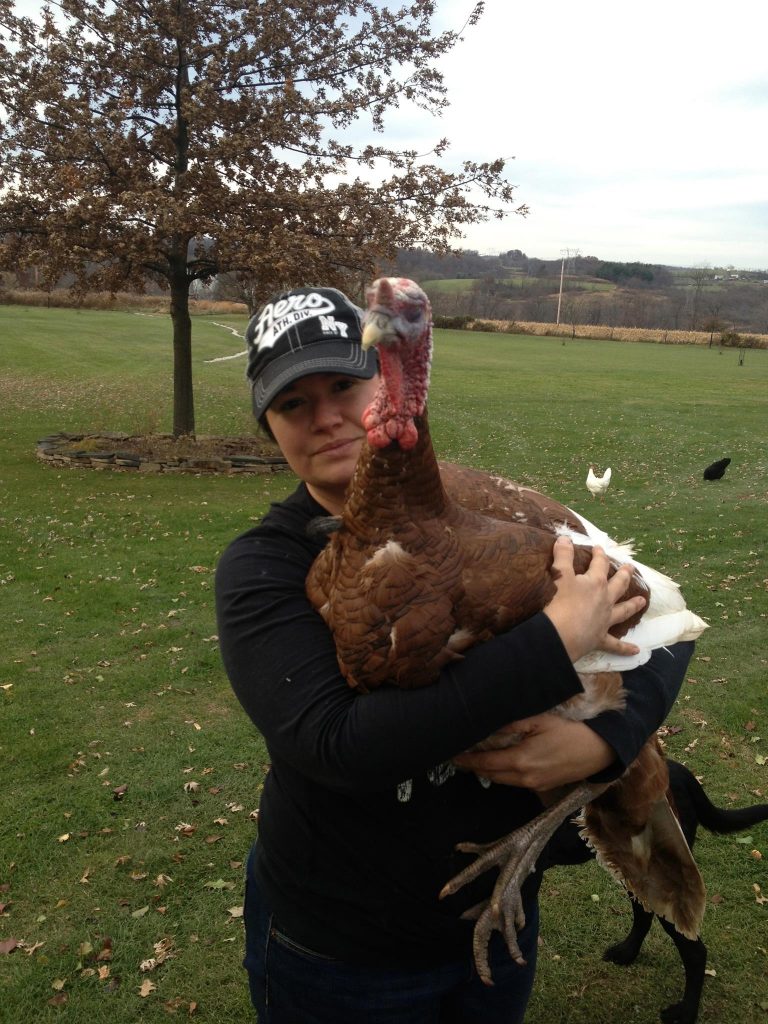 On your blog, you mention battling weight issues in college and being diagnosed with Celiac Disease. How has this affected your "real foods" lifestyle? 
When I went to college, I had copious amounts of booze and ate starchy carbs I normally would never eat. I went from 120 pounds to 150 pounds in my first semester. By senior year, I was close to 200 pounds and thought, "Something has got to give." I started eating low-carb, and it did not work. The thing is, I had always eaten less carbs than the average person. I never really ate [processed foods], and most processed foods are carbs. I just couldn't figure out WHY. Why, when I ate so clean, could I not lose weight. Losing weight wasn't even the real problem. It was exponentially gaining, unless I took drastic measures to prevent it.
I believe I broke my body in college, and I broke my body from eating low-carb. We found out I have hormonal imbalances, and labs later showed I have Celiac Disease. For as clean as I was eating, I still got an autoimmune condition. I had NO symptoms for Celiacs. The theory is I have eaten low-carb, low-crap for almost twenty years, and because wheat is a carb, I avoided it. Therefore, I prevented any symptoms from surfacing.
For a long time, I would get upset with people I knew would eat like hell – literally eat the worst foods out there – and be skinny. Being overweight is my roadblock. It steals my confidence. It prevents me from being present in the moment. But I've learned to accept that I would rather my body tell me something is not right, than to be thin and think everything is fine. I'm grateful that I have a way of knowing something is wrong. My journey isn't ending. I don't know anyone who is "perfectly healthy." Although my markers (cholesterol, blood pressure, etc.) are perfect and weight is my only issue, I know there are things I need to work on. I want to be around for a long time. It's just me, my husband, and our crazy dumb lab, Hercules. [He's the love of my life. I love my husband, but I adore my dog.] I want the best quality of life I can have with them, for as long as I can.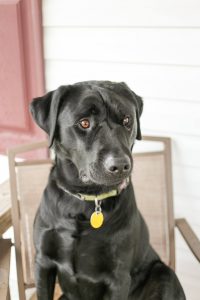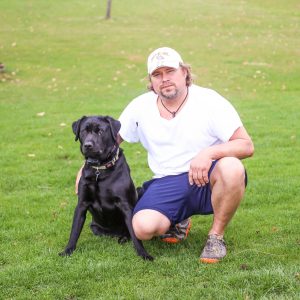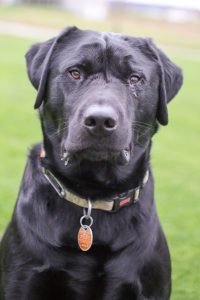 You have your first book coming out this year. Tell us about it! And what projects do you have planned for the upcoming year?
My first published cookbook, "Without Grain," will be released on September 1st, and is currently available for pre-order on Amazon. I am just finishing up a fan-tabulous eBook that everyone who preorders will get. One foundation of our meals is fabulous salads. For us, salads are the mechanism for getting in our veggies, and the dressing makes the salad. For the eBook, I'm doing 30 salad inspirations and 16 salad dressings.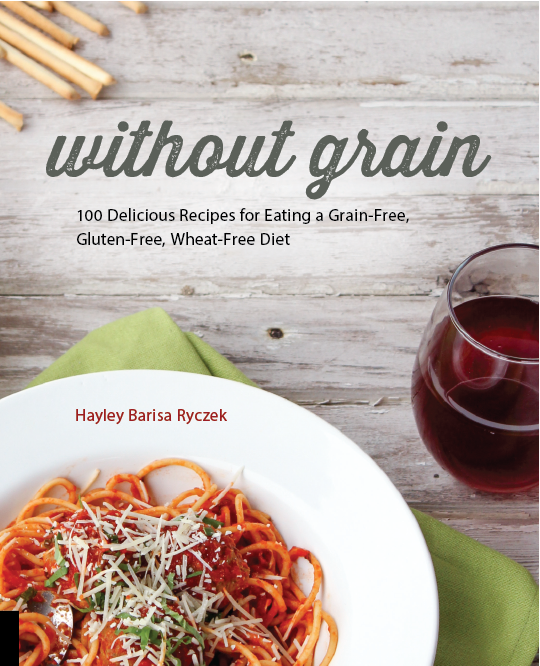 Here's how I wrote my book: I want people to enjoy foods that are:
1) Grain-free,
2) Taste better than expected, and
3) Are baked the same way!
Copy-cat recipes should not be so far removed from the original. My book has a recipe for Mozzarella Sticks, and you better believe those mozzarella sticks are NOT baked. I don't want to go to hell, just FRY the mozzarella sticks people! A few other favorite recipes are:
Fried calamari: It tastes just like the calamari served in restaurants. One of our favorite meals is calamari atop a Caesar salad. When my husband and I started dating, one of our favorite restaurants would make this.
Soft Pretzels: It's made from a grain-free dough that, like my bagel recipe, is boiled. It comes with this amazing cheese dip with jalapeño bits.
Grain-free Perogies: Again, I'm Polish, and this was one of our friends' favorite recipes.
The Birthday Cake: And I'm not even a sweets person! I don't like chocolate, I don't like sweet tasting things; honestly whenever I bake desserts we end up giving them away. Everyone loved this cake.
Also, I haven't been talking about this much publicly, but I'm in the last month of writing my second published cookbook. My second book will be released in early 2016: Fermented Foods for Every Meal. In this, I teach people to make 10 core fermented foods, then give nine recipes on how to sneak them into your family meal.
What advice would you have for someone switching to a whole – foods diet?
Don't sweat it. I always say, "It's best to do better than you did yesterday." It all comes down to things in moderation, and listening to your body. There are going to be things that aren't perfect. But they don't need to be perfect; they just need to be better.
My dad is the one that started me on this journey, and he eats soy. I used to get really upset about it, and finally I thought, "If the WORST thing this man eats is soy sauce, there could be many worse things in the world." We have to pick and choose our battles, and decide which decisions best impact our lives, our families' lives, and our planet.
Keep working towards the bigger goal. Be better than yesterday. You'll get there.