Last week we stopped in to visit our good friend Jill at First Comes Health. A holistic health coach here in Pittsburgh, Jill is working on a "food-centric" project right now for her followers (we have a hunch it'll have a wide reach and take the Paleo community by storm). Go follow her facebook page so you can see our collaborative effort come to life over the next month or two (you will NOT want to miss it!)  We offered to help Jill with the photographs for this exciting project, and to show us her thanks, she sent us home with several goodies, one being a pastured duck from Green Circle Farm!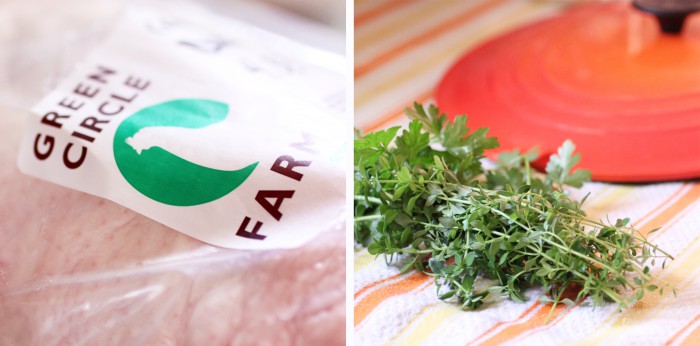 I have been saying for MONTHS now that I wanted to roast a whole duck. We love our recipe for duck confit, and since duck legs are so delicious, I knew we would love trying our hand at an entire duck. On our drive home from Jill's house I got a call from my mom. After telling her about our day, and that Jill had given us a duck, my mom suggested we try Duck a l'Orange. She said that was one duck recipe she can remember trying, and we might like it.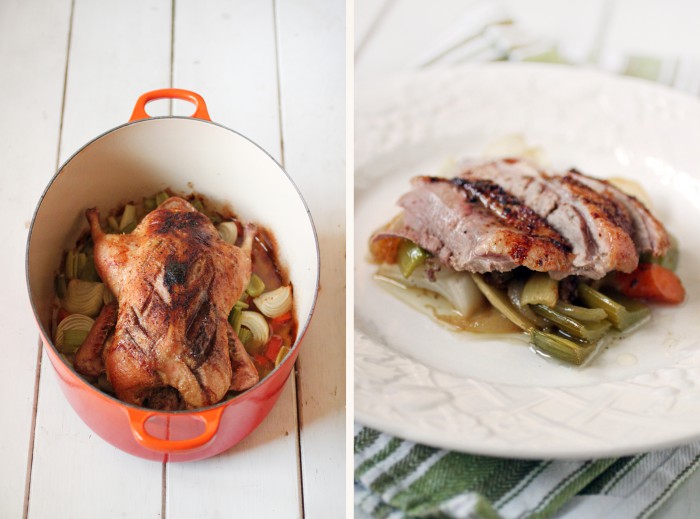 After a quick google search, I found a recipe for Duck a l'Orange on Epicurious that looked tasty, and like it could be easily modified to fit our "primal palates" nicely. The biggest modification I made to the recipe was that I completely omitted the sauce for the duck. I didn't think it was that necessary to the overall flavor of the dish, and it was too much "crap" to change. My instinct was spot on, because when the duck came out of the oven, the bottom of the roasting pan was filled with a mixture of juices and duck fat. No need for sauce!
We really enjoyed this recipe, and we would definitely make it again. Thanks Jillness for the wonderful gift!