Every winter as we claw our way out of our cold, gray and snowy winters, we look forward to spending a week with friends (some of whom we think of as family) at Paleo Fx in Austin Texas. We LOVE visiting Texas, although this love affair could possibly be due to the fact that we have only ever been there in the spring… I hear the summer is pretty hot! Anyway, Texas in the springtime is a nice getaway from the snow in Pittsburgh. We typically get snow in Pittsburgh all the way through March, and even though it's already early May, it's still cold and rainy here. (Please, will it ever end? We just need some sunshine!!)
Paleo Fx is our favorite Paleo event of the year, and this year it was extra special for us. We finally got to meet the fabulous duo behind Cappellos: Stacey and Ben! We teamed up with these two almost a year ago, to combine forces and make the most epic slice and bake paleo-friendly cookie dough in the world. No… in the UNIVERSE. Meeting them in person just confirmed how perfect it was for us all to be working together, because they are truly beautiful people-inside and out. Warm and welcoming, these two kind souls are the type of people you just want to be around. Like adorable little love magnets.
Cappellos Cookie Dough can be ordered online on their site, and also on Amazon!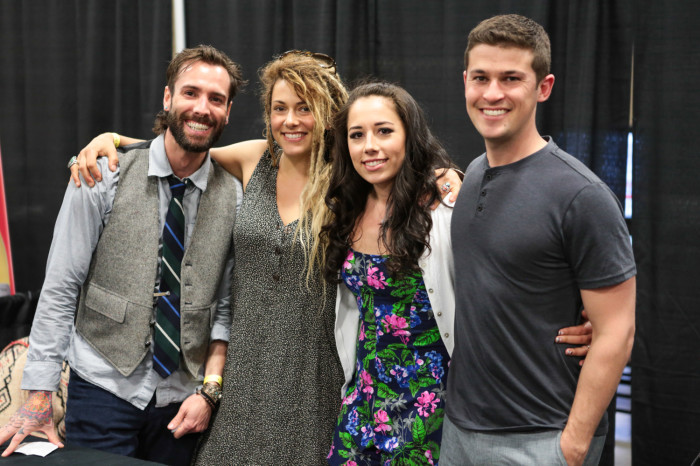 Another reason Paleo Fx was so special was because our very own Kara came with us! If you don't know who Kara is, she is our right hand woman here at Primal Palate, and the voice behind The 30 Day Guide to Paleo on Facebook, Twitter, and Instagram. She is a super star team member, and we just love having her around. Kara didn't even know what Paleo was when we brought her on over a year ago, and we never forced it upon her. Now she's making her own sauerkraut, eating grass-fed gelatin, and doing other nerdy Paleo type things!  It was really fun watching Kara at this conference. She is always so cool, calm, and collected – the perfect complement to Bill and I because we are also pretty laid back. She seemed to really enjoy meeting some of our friends, and sitting in on some talks to learn more about health and nutrition. Kara is a former D1 track athlete, so one of the things she went to the conference hoping to learn more about was pre and post workout nutrition. (Thank you to Kara for joining us, and being such a wonderful representation of our company!)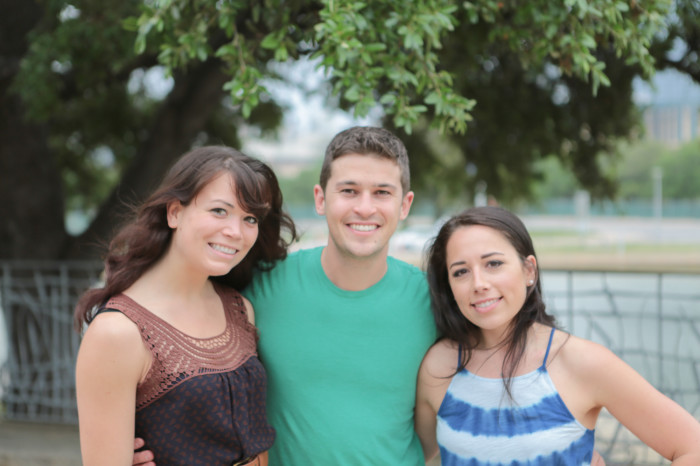 There were many new faces that we got to meet that made this trip so fun. I finally got to meet the grain-free baking master mind, Brittany Angell. If you don't know her, you should really check her out. She can make any old time favorite treat into a grain-free version, and it will look and taste like the real deal! The other person I got to meet was Trina from Primal Life Organics. Trina has changed my life with her amazing skin care line! I'm planning on doing a new post on my skin care regimen, along with a video about what products I use. I'm hoping since I just said that out loud, I will actually do it. I never seem to make myself do any beauty videos…I keep saying I will, and then I avoid it. Haha.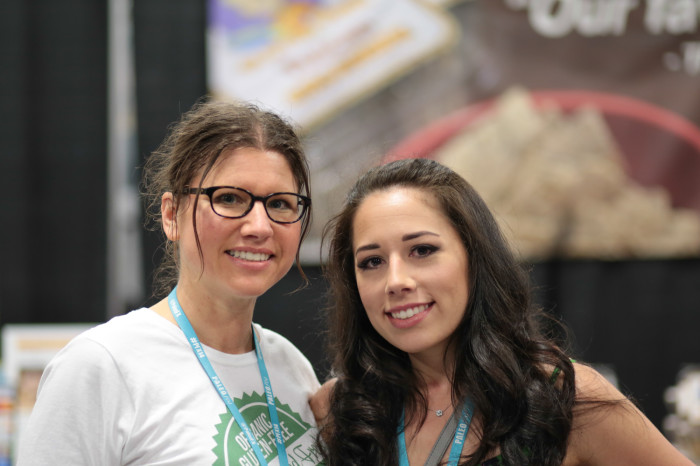 We really had a fantastic time at Paleo Fx this year, and we are so excited that we don't have to wait a full year until the next one! The great news was recently announced that there will be another Paleo Fx in Boulder this October! So exciting!! Can't wait to see you all next time!
xo,
Hayley and Bill
Here are some other highlights from our time in Austin!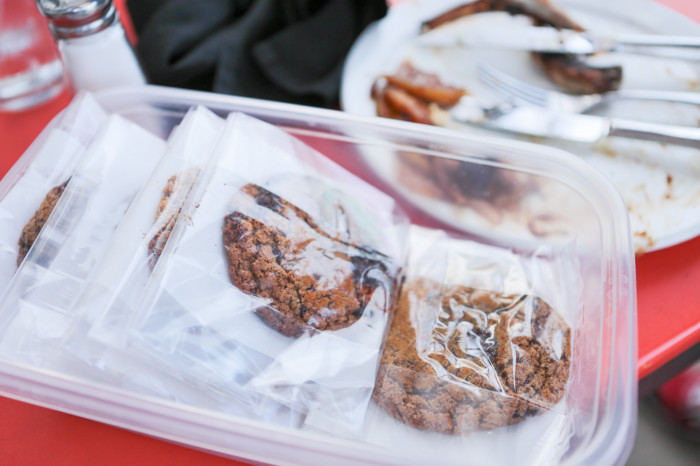 Josh from Slim Palate brought some cookies for us to try… they were awesome! You can find that recipe here.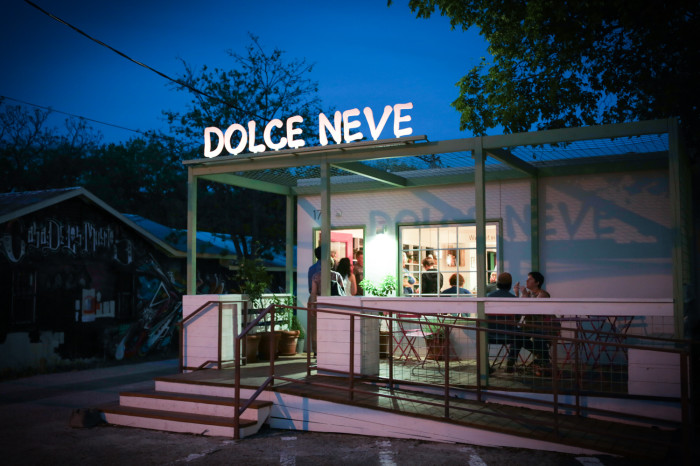 We went to Dolce Neve for our first night, which has some great gelato made from grass-fed cream.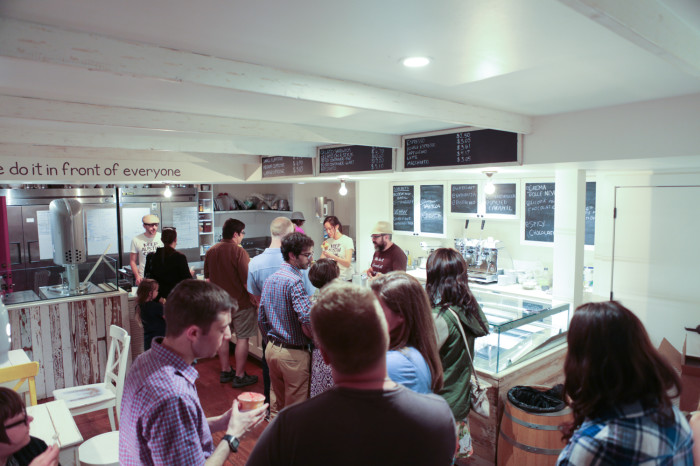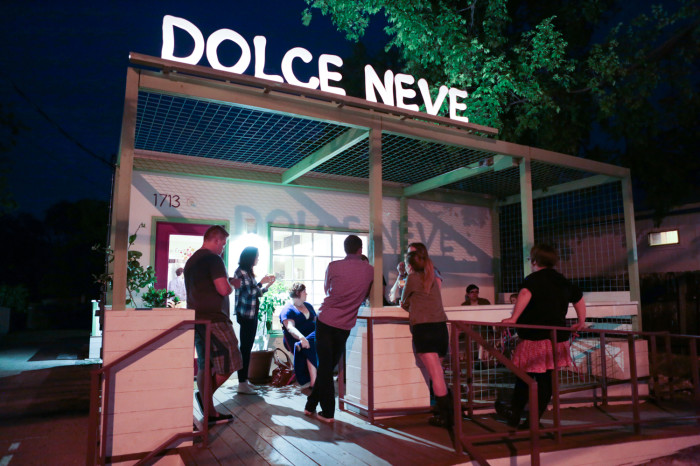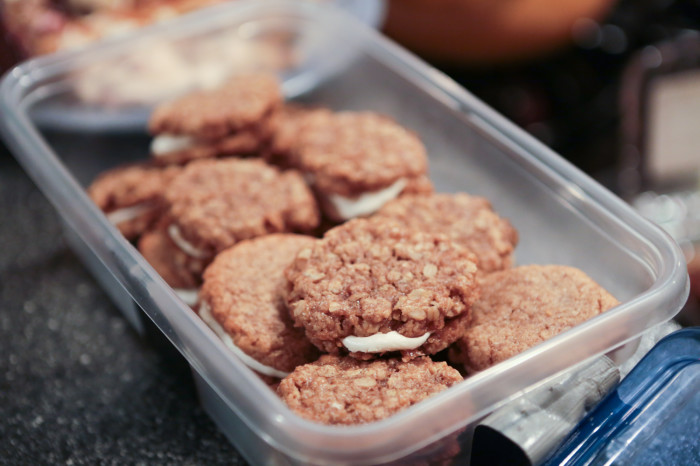 Brittany Angell spoiled a whole group of us with some of her home-made grain free desserts, which she brought all the way from Rochester with her!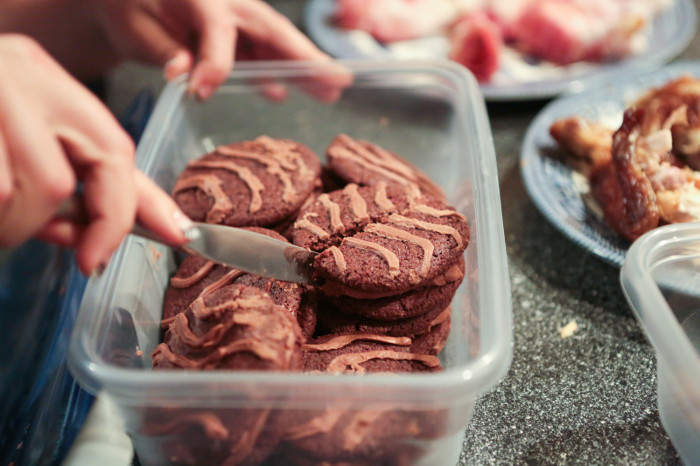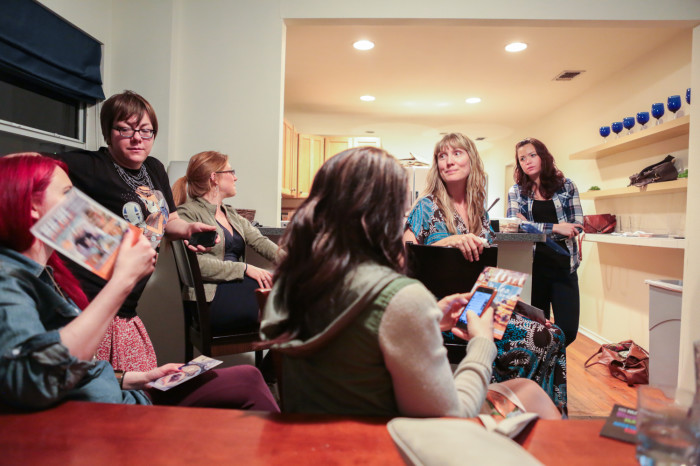 Hanging out with Brittany, Alex Boake, Stephani Ruper, Juli Bauer, Kelly Brozyna, and Kara (30 Paleo).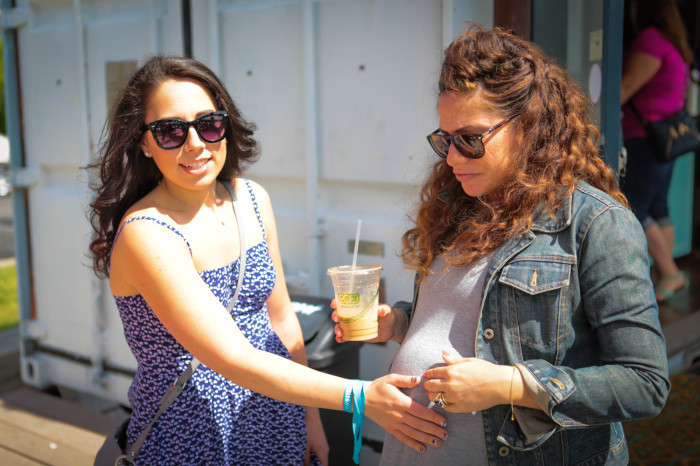 Sarah Servold (from Pete's Paleo) showing Hayley her baby bump! 🙂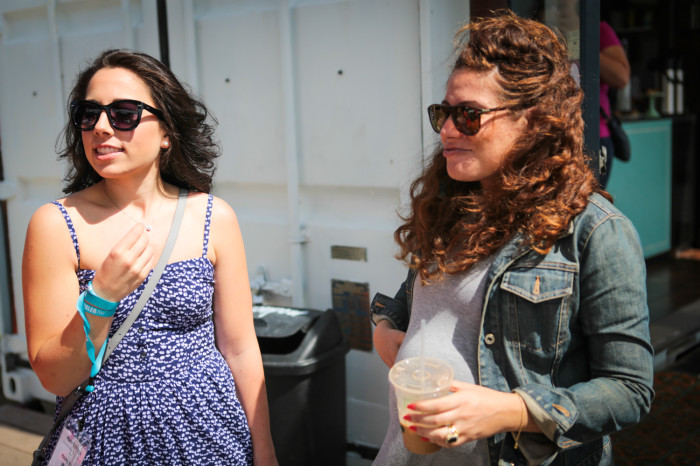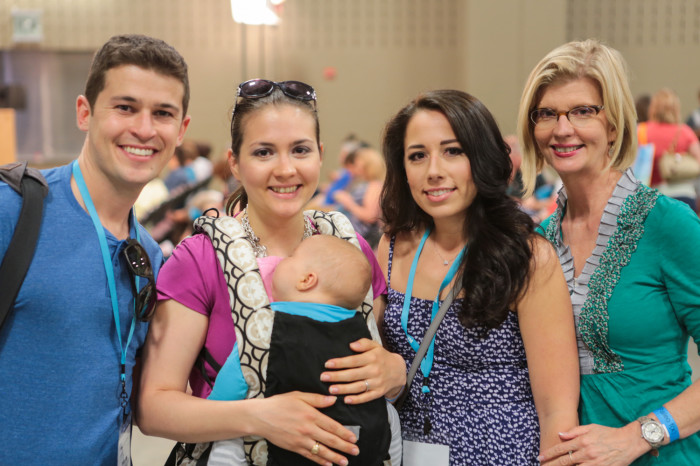 And speaking of babies, we got a chance to hang out with our Texas family, The Banks's (and sweet little Eleanora).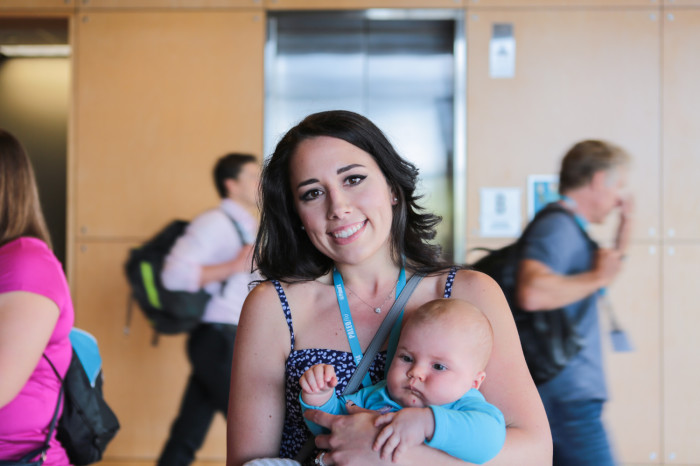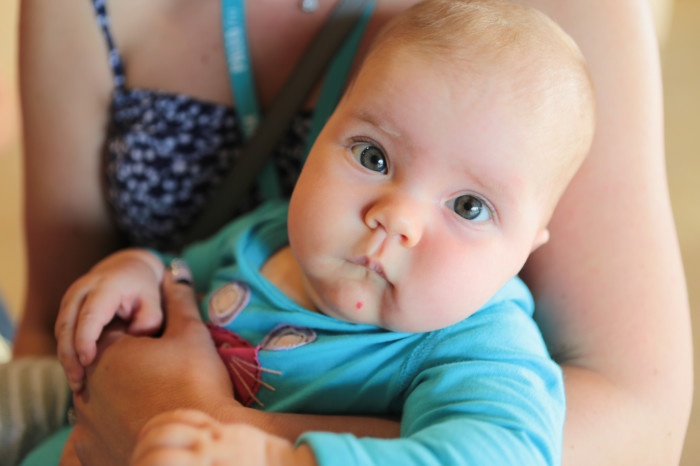 We did a cooking demonstration for Salmon Cakes. Or, perhaps more accurately, it was also a demonstration of what not to do. Nonetheless, we had a fun time on stage, as always!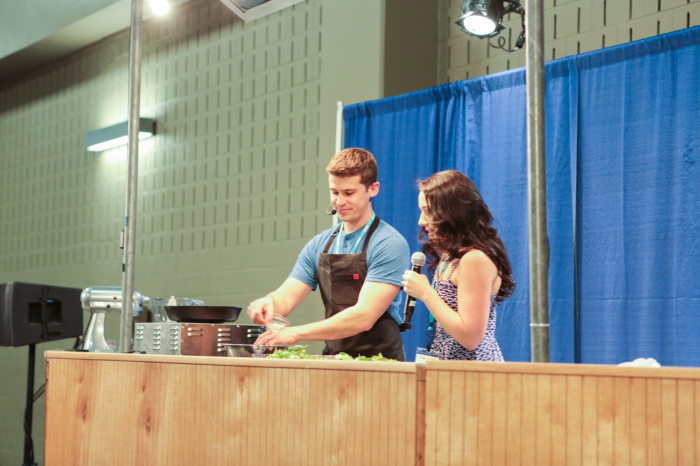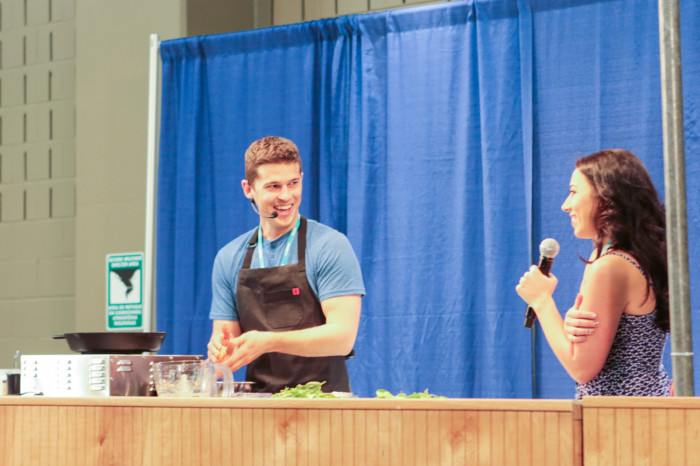 Bill: "I screwed this up, didn't I?"
Hayley: "YEP! You sure did!"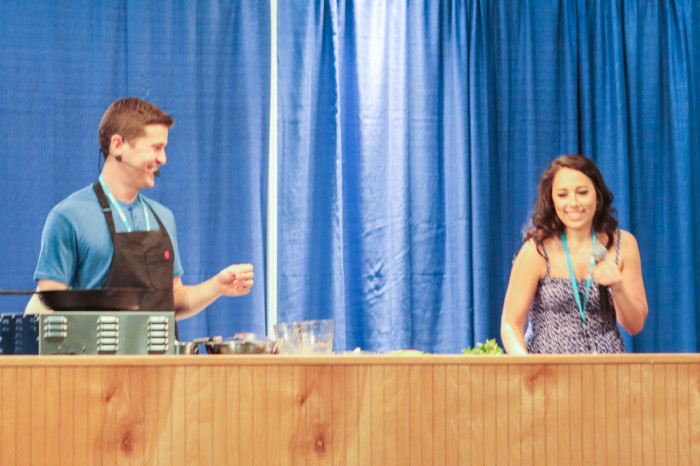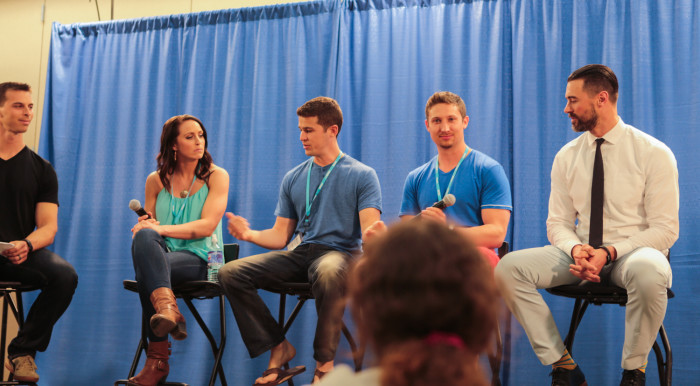 Bill also got to participate on the Paleo "treats" panel with Juli Bauer (PaleOMG, Steve Wright, and Dallas Hartwig (Whole30 & Whole9 Life).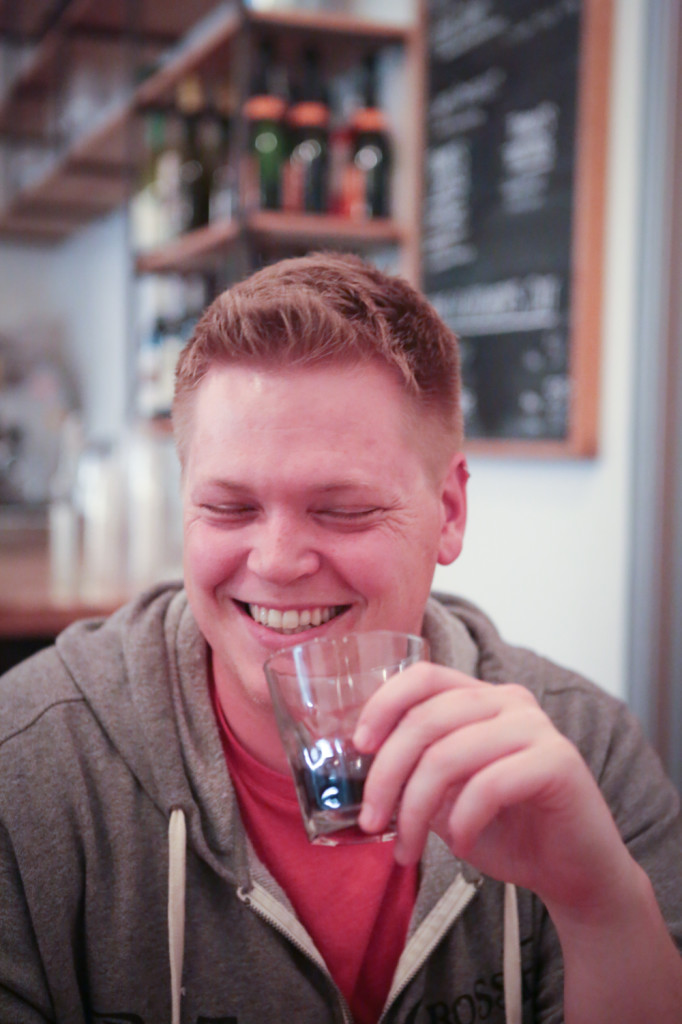 One of our favorite eateries of this trip was Salt & Thyme butcher.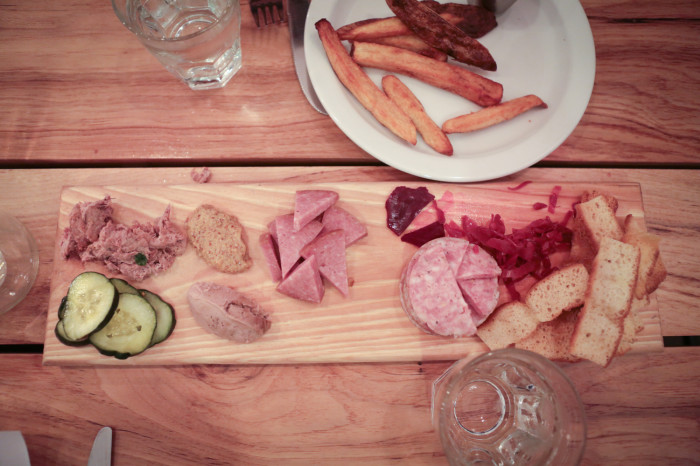 This charcuterie plate was awesome. No, we didn't eat the toasted baguette.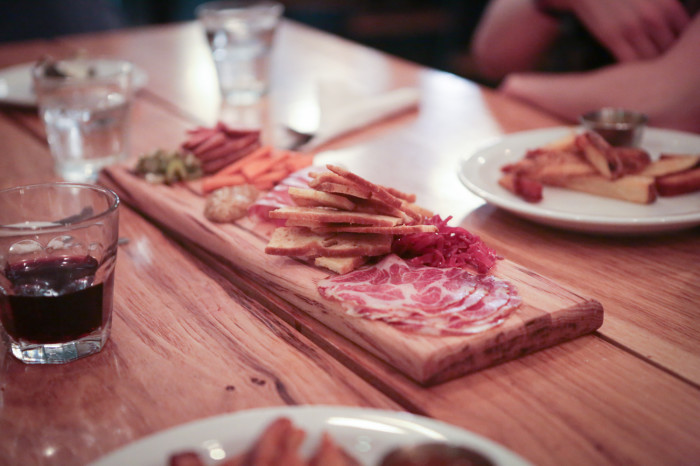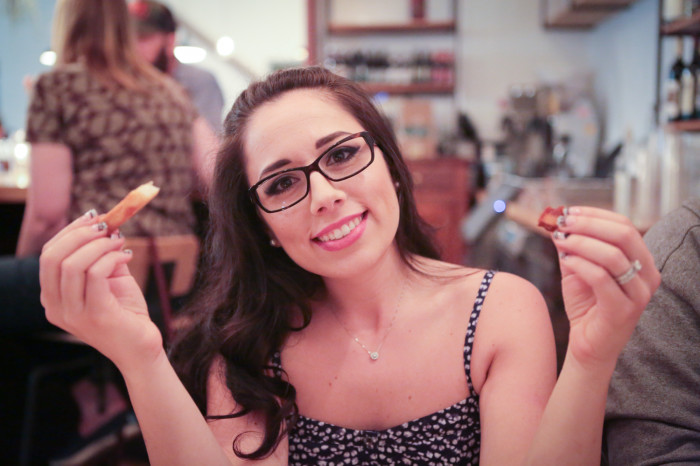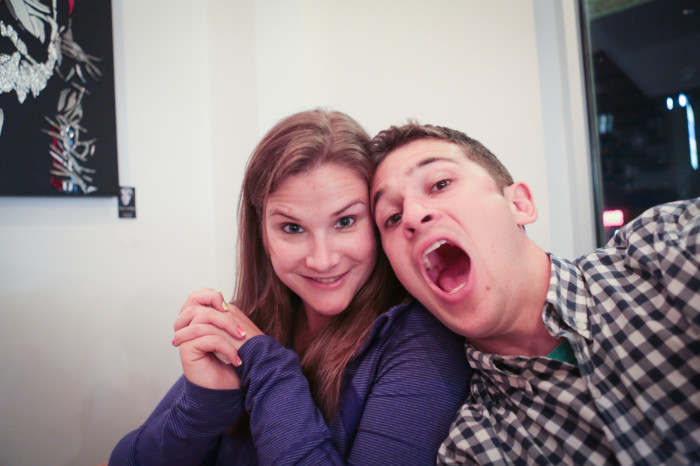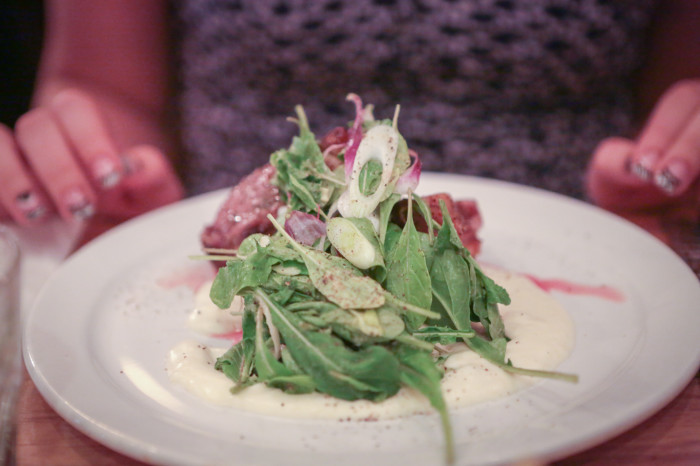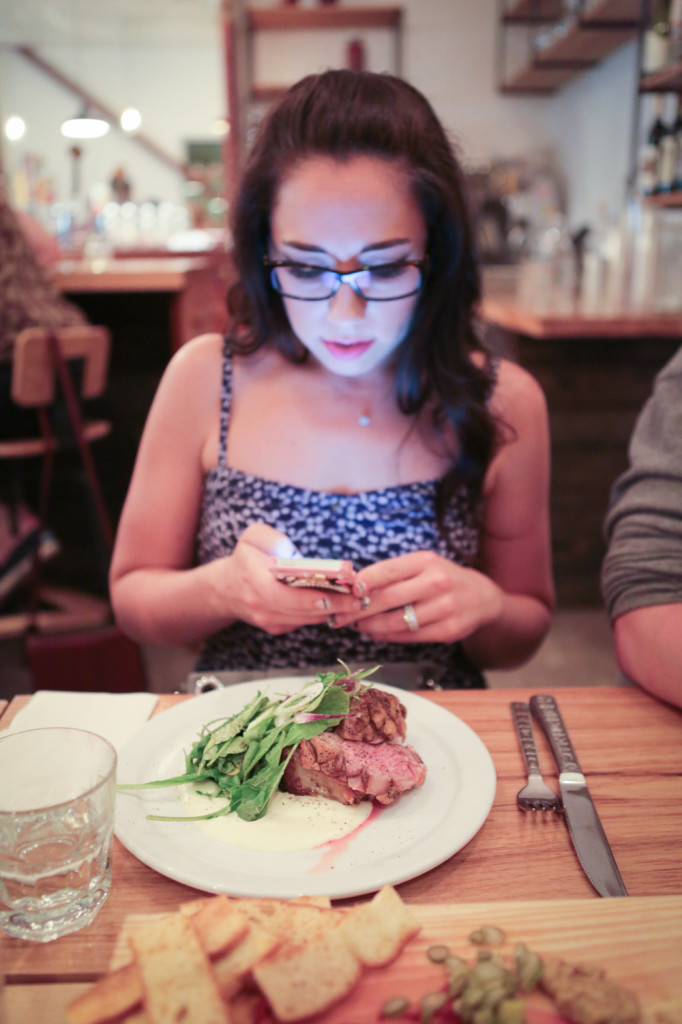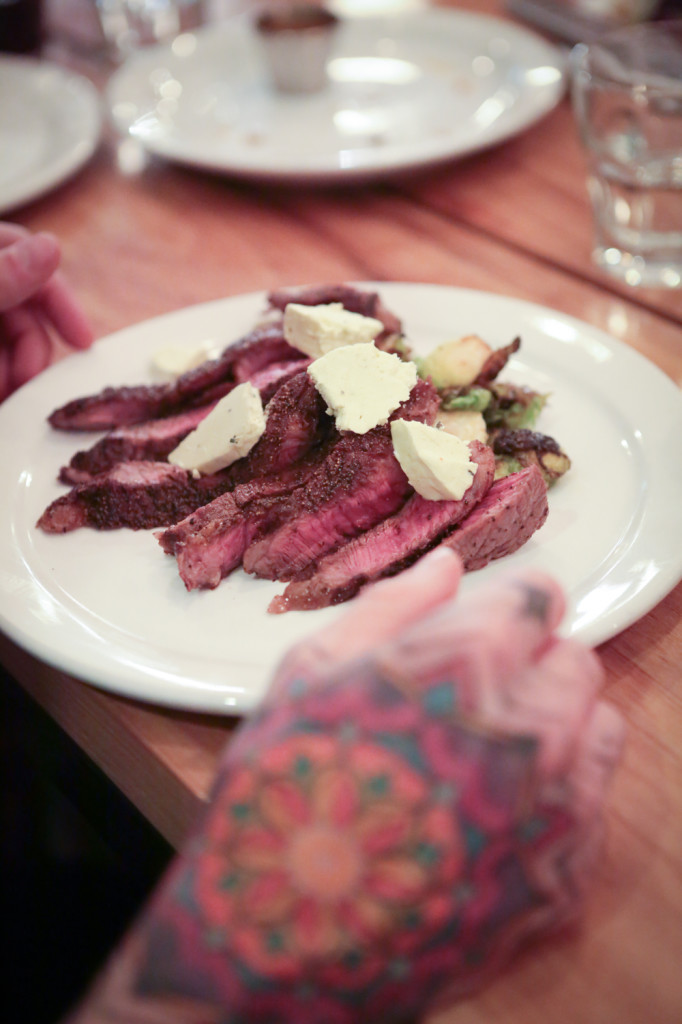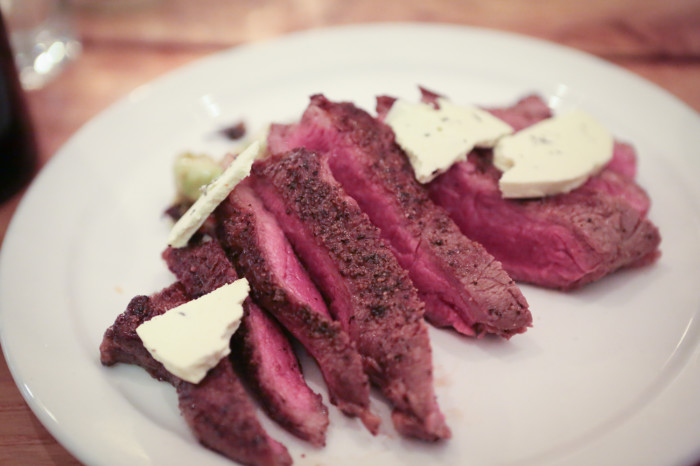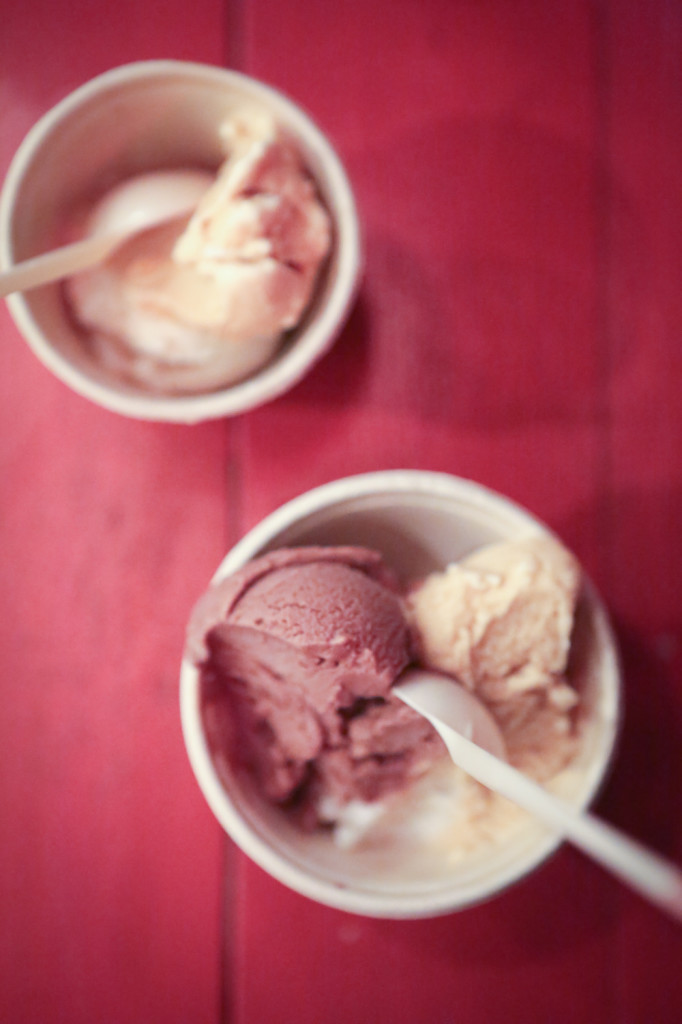 No trip to Austin would be complete without a stop at Lick.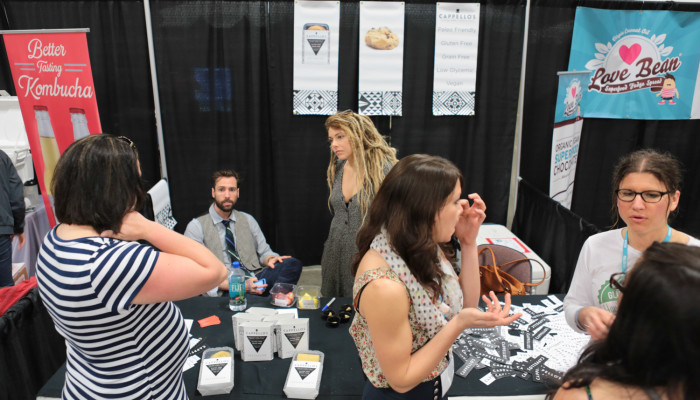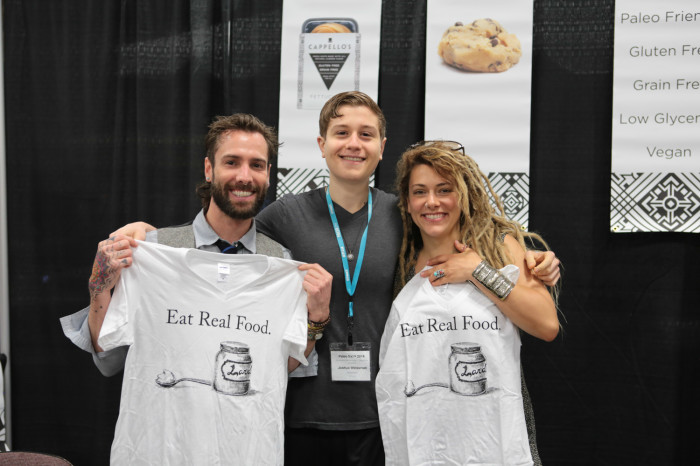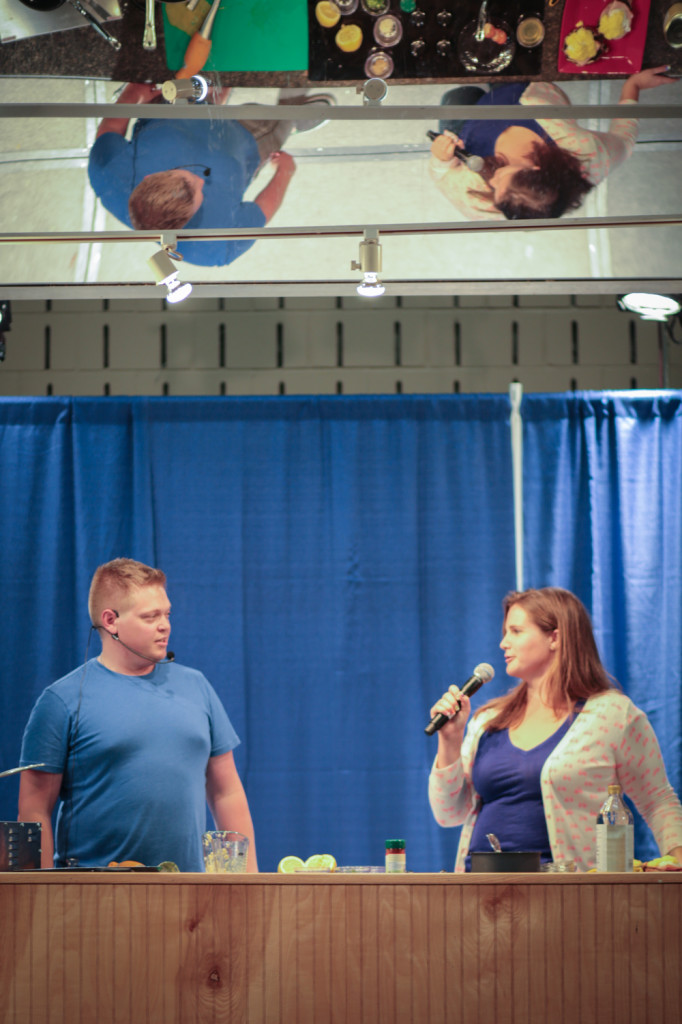 Sean and Suzanne (Pastured Kitchen / Free Range Human) also gave a really fun & funny cooking demo.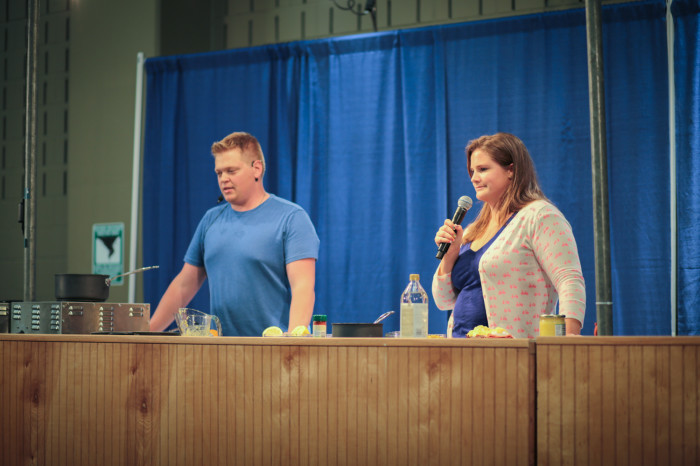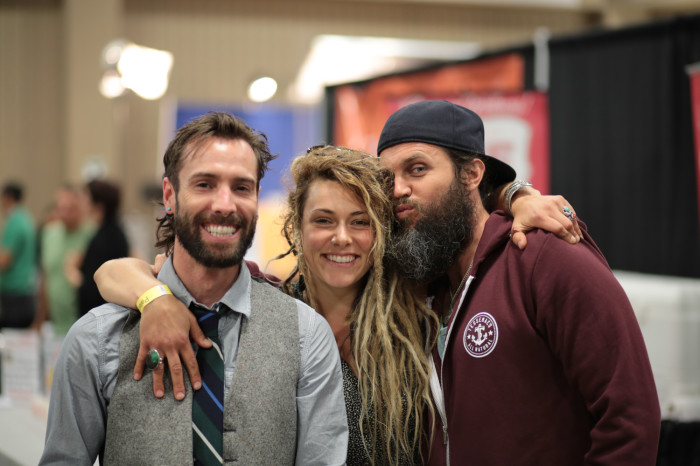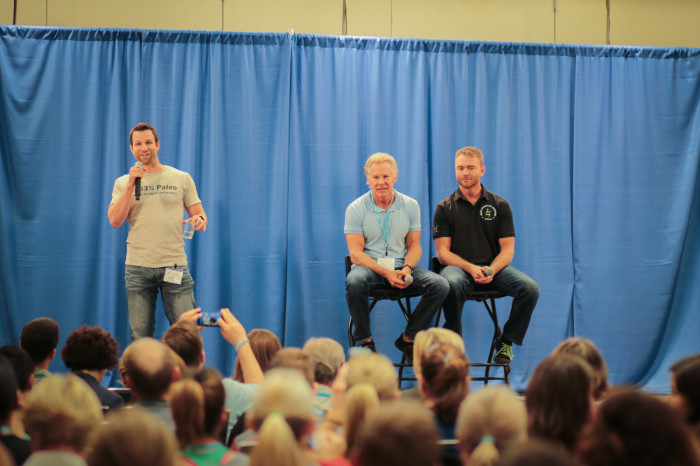 Abel James pitched (and then got to host) the "Mark and Robb Show"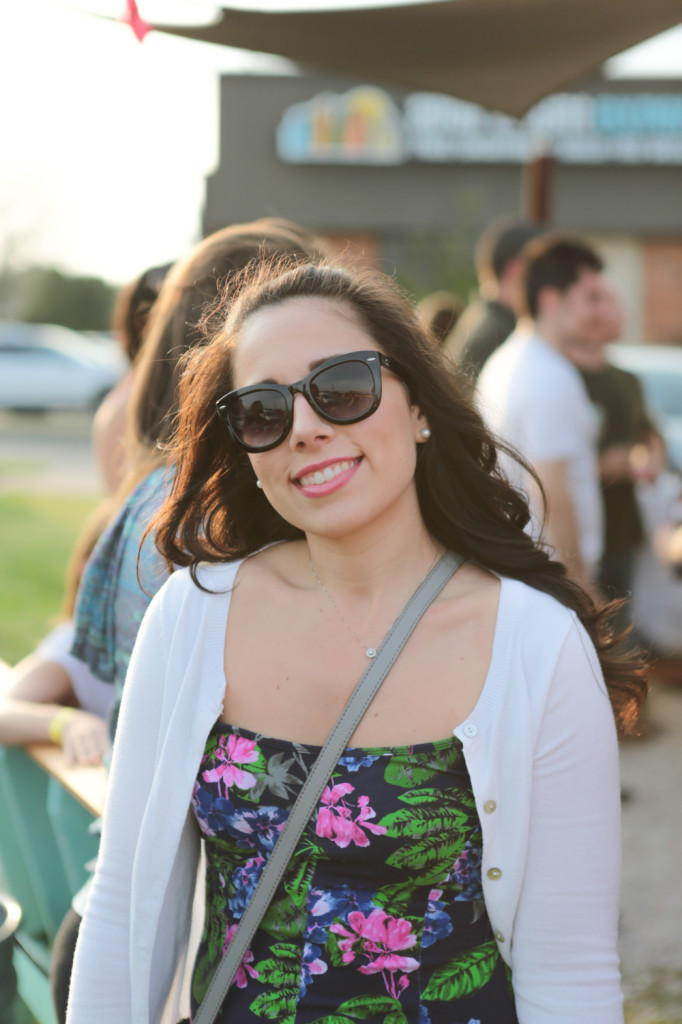 Much time was also spent at Picnik, a year-old coffee & snack shop in Austin. We <3'd this place!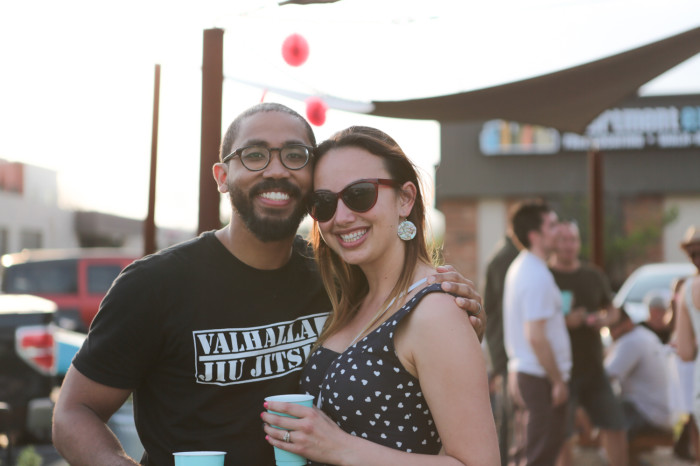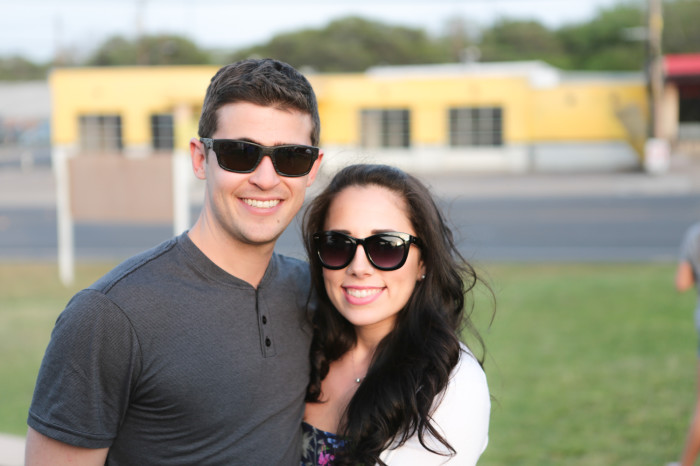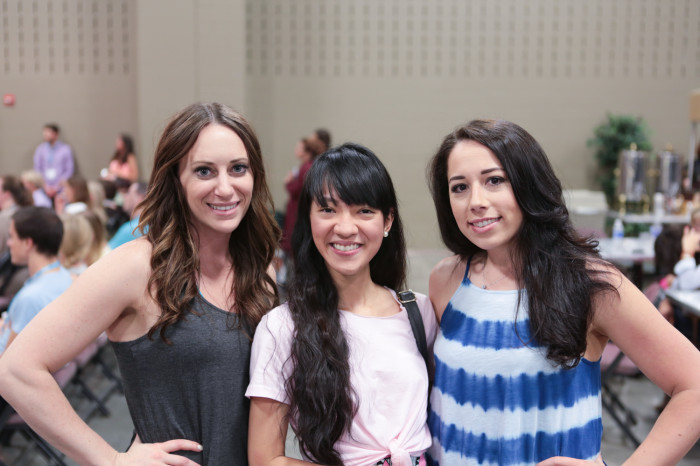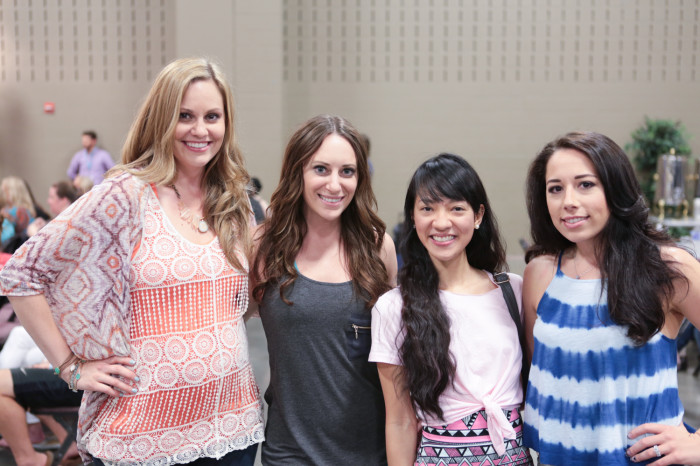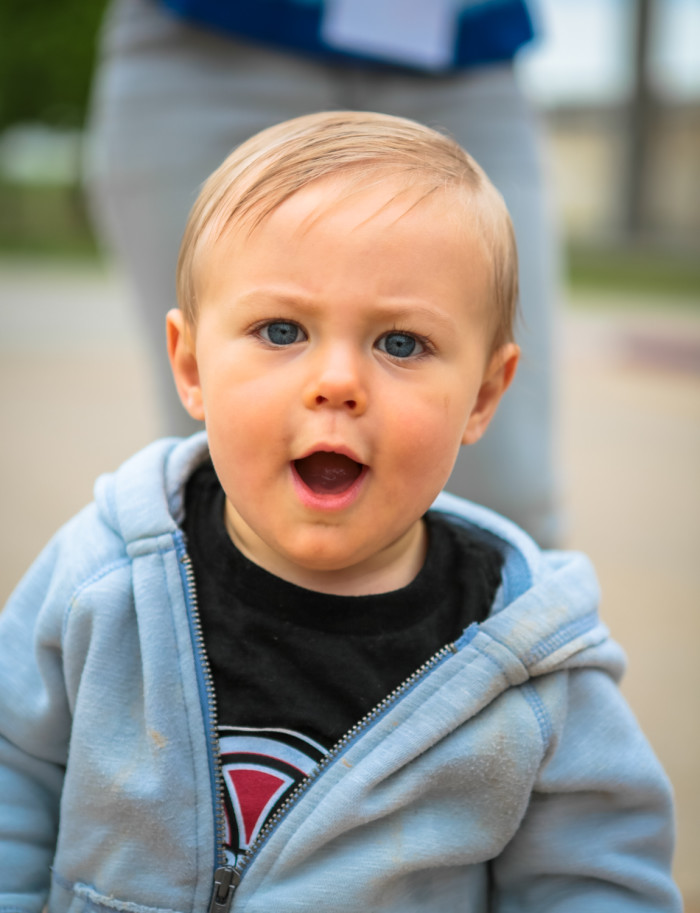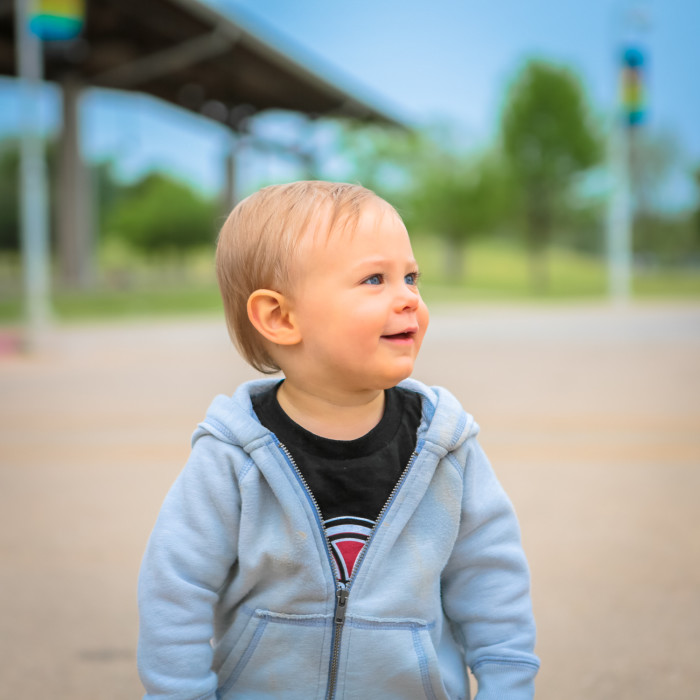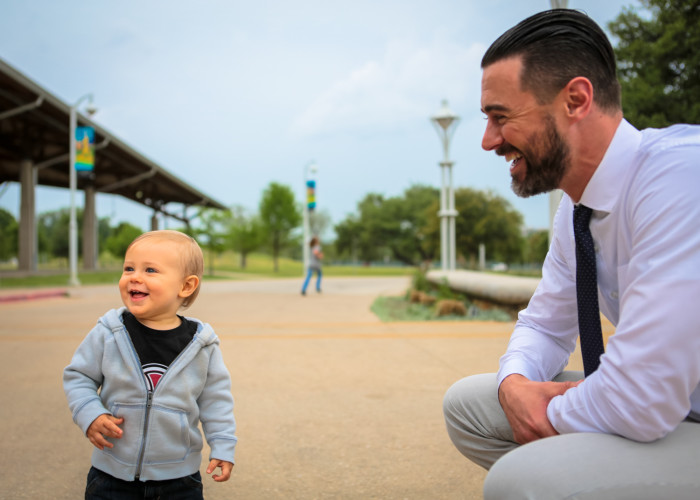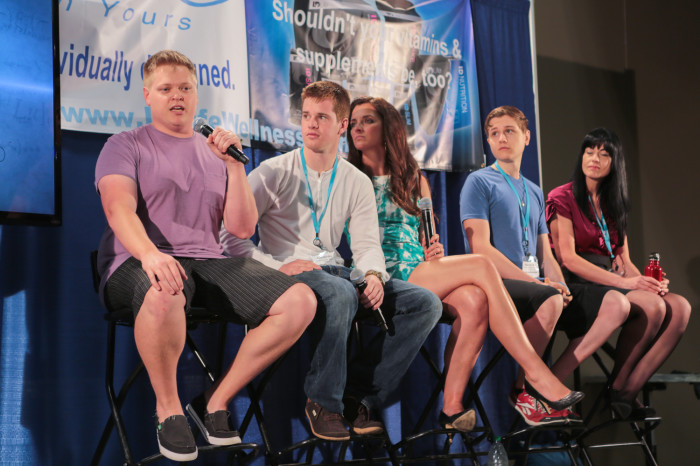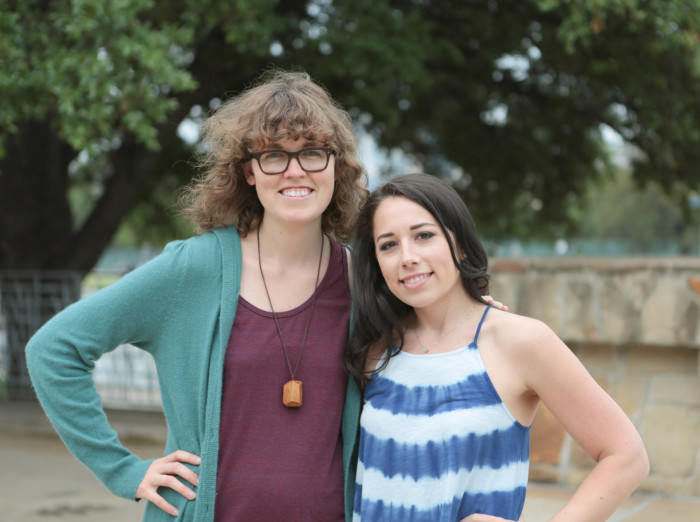 We also got to spend a little time hanging out with Mickey Trescott, author of the insanely beautiful (and helpful) new book, The Autoimmune Paleo Cookbook. We haven't had a chance to "officially" write a review for her book yet, but it's crystal clear how much time and effort (and love) went into making this book. If you are following an Autoimmune Protocol, then this book is a must!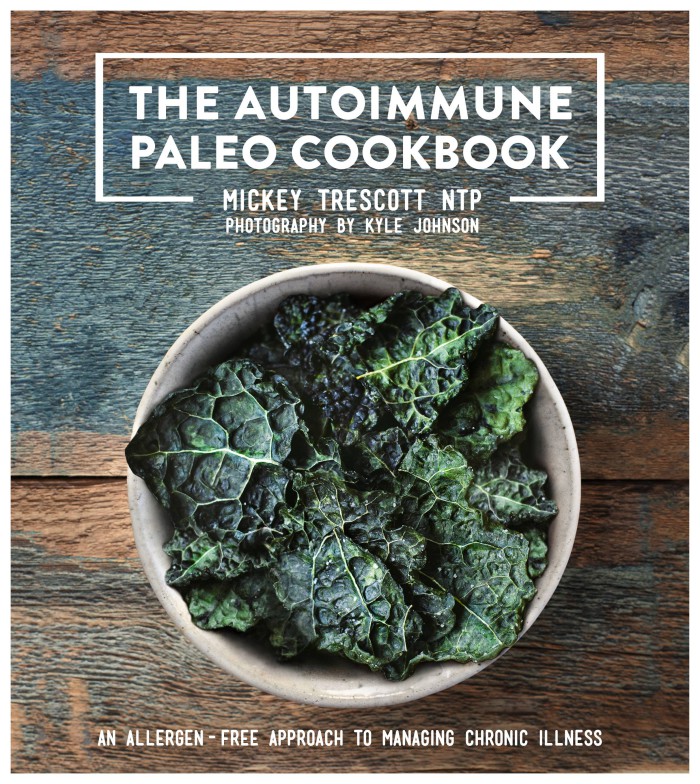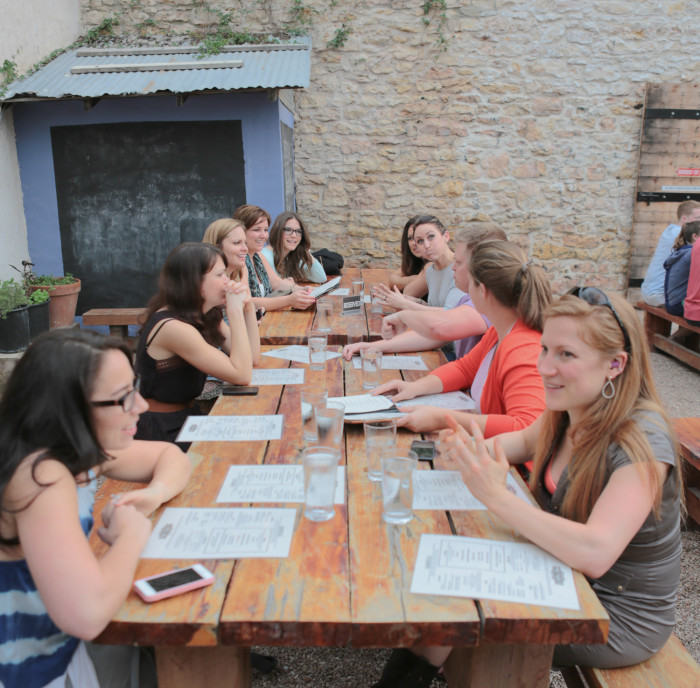 Of course, no trip to texas would be complete without barbecue!