Recently we were introduced to an interesting concept called "concierge health care." The idea is really cool: provide fitness, nutrition, and health care all under one roof, utilizing a team that works together to "quarterback" your health. Normally, with the way we choose to eat, it's easier to stay healthy. But sometimes illness or health struggles are simply unavoidable. So then what happens? You need to go to the doctor, maybe get some medicine, and then (the hardest part) manage your own recovery. Even the best doctors and best patients need a cohesive plan, and that's usually all-but-impossible to achieve on your own.
It's all too familiar of a story, unfortunately. Mainstream health is disjointed: See a doctor for what ails you (and they treat it however they best see fit), swing by the gym and workout on your own (or maybe with a trainer), and do the best with your diet. The lack of cohesion or communication from doctor, to nutrition, to fitness leaves a lot to be desired, especially when you have specific health goals in mind. The body is complex, and it takes a unified approach to achieve wellness if you're facing real health issues.
Enter ConnectedHealth, and their concierge health care approach:

Betty Rich (co-founder of ConnectedHealth) found the perfect way to blend her passion for patient care, cutting edge technology and reinventing healthcare by creating this one of a kind facility in Wexford, PA. "You shouldn't have to wait forever to get an appointment with a doctor, worry about whether someone is going to call you back, and above all, you shouldn't have to feel alone in the confusing world of health care." 
We totally agree. It's tough enough not feeling well. Managing your own health care and recovery makes it even more of a challenge.
ConnectedHealth is working to solve our current healthcare problems:
Healthcare is set up as a reactive, sick-care system

There's a lack of good preventive care

Piecemeal approach to improving access and convenience with even more disconnected care

Few alternatives that solve for cost, quality, access, service and coordination simultaneously
ConnectedHealth's concierge, team-based approach to primary care and wellness features 5 key areas of health all focused on one thing: you.  "As your personal physician, I give you the time and attention you deserve so we can discuss all your health and wellness needs. I care as much about your health as you do." – Dr. Andrew DeMarco   Dr. Andy is supported by a team of experts, including a pharmacist, health coach, fitness expert and nutritionist. The team works on a one-to-one basis with each patient to create individualized goals and sets up personalized programs.
Part of the fragmented nature of healthcare today is that you have to go to ten different places to get the care and attention you need. You spend too much time running around, and not enough time doing what is really important: getting what you need, when you need it. Their state-of-the-art 23,000 square foot flagship facility in Wexford, Pennsylvania, includes medical suites, health coach collaboration spaces, a pharmacy and pharmacist, nutrition area with a kitchen and farm tables, and more.
Did we mention there are also four gyms, including a Crossfit, and a multi-purpose fitness center that includes cardio, free weights and stations, and even a private gym for those who need a bit of confidence and support before doing their own training program. Additionally offered through ConnectedHealth is a science-based performance sports training movement called Athletic Republic. This program offers real, quantifiable results based on intensive one-on-one training, sport specific training programs and advanced, patented equipment designed to safely push athletes of all ages and uses state-of-the-art performance testing tools with synchronized video to document progress and development.
The center is unique in that it is also used for medical fitness, including pre-surgery strengthening, hospital discharge re-admission prevention including cardiac rehabilitation, lung function strengthening, motion and mobility for hips/knees and general cardio/respiratory, mobility and more.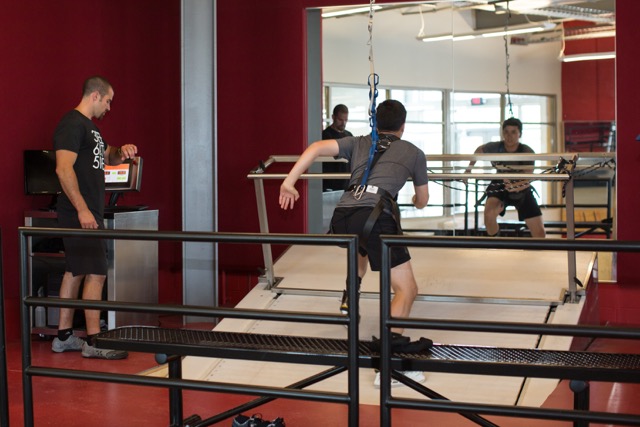 State-of-the-Art Skating Treadmill/Simulator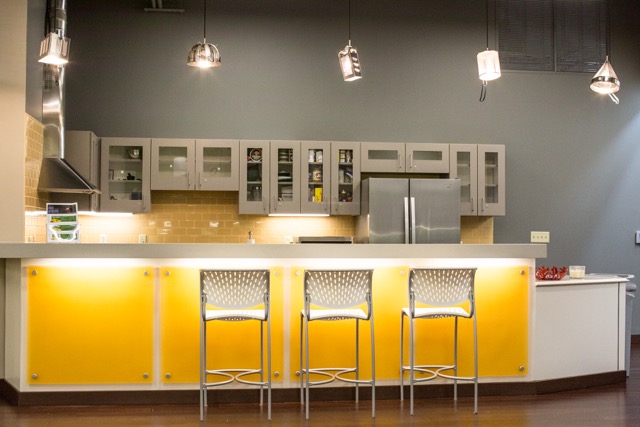 ConnectedHealth's kitchen facility is used for Healthy Cooking Demo's and Classes and and a host of healthy foods and products, including our Primal Palate Organic Spices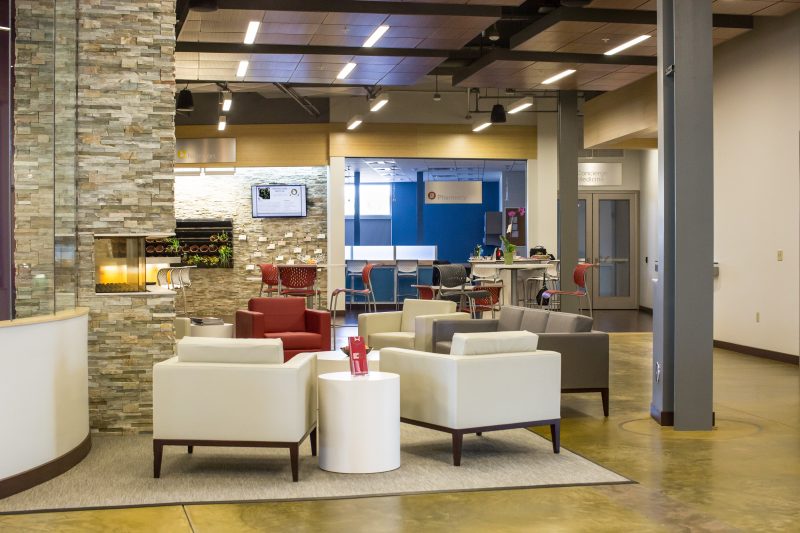 We're really excited about this concept, and hope to see more ConnectedHealth facilities open up in other cities around the country! If you decide to stop in and check out their facility, you'll also be able to purchase our spices there! (They are hip to real food, and when we stopped in, they were even discussing the possibility of becoming a CSA drop point). We hope you enjoy this Spotlight and we wish Betty and her team much success in improving the quality of health care today!
-Hayley and Bill