There aren't too many recipes that remind me more of summer than grilled steak. It was always such a treat to have a steak hot off the grill when I was a kid. I even remember my dad teaching me to press down on the steaks to tell how far along they were in the cooking. Come to think of it, it's probably one of the only things my dad taught me to cook, but it'll stick with me forever.
Find YOUR healthy Recipes and FREE Meal Plans on

I like to call this "the easy way" although I don't know if there's an actual hard way to do this. Sure, you could sous-vide the steak, then sear it at the end. That would probably yield a nice result, but it doesn't really fit the spirit of cooking out. Making food on the grill is supposed to be carefree and easy, and require as little planning as possible.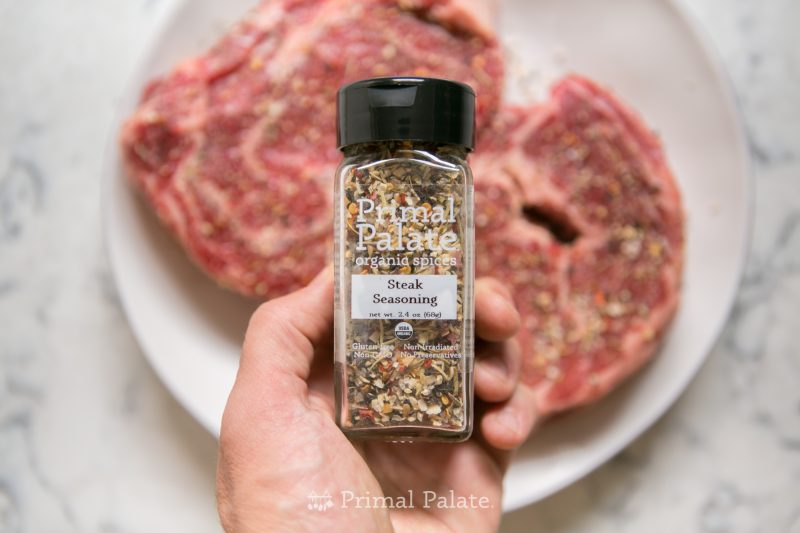 First thing you'll need for this recipe is our Steak Seasoning, part of our new Griddle & Grill Pack. This coarse mixture of spices is the perfect seasoning to accentuate a grilled steak, especially a Delmonico or Ribeye. Plus it works great on a lot of things besides steaks. We love it on sweet potato and wings, too!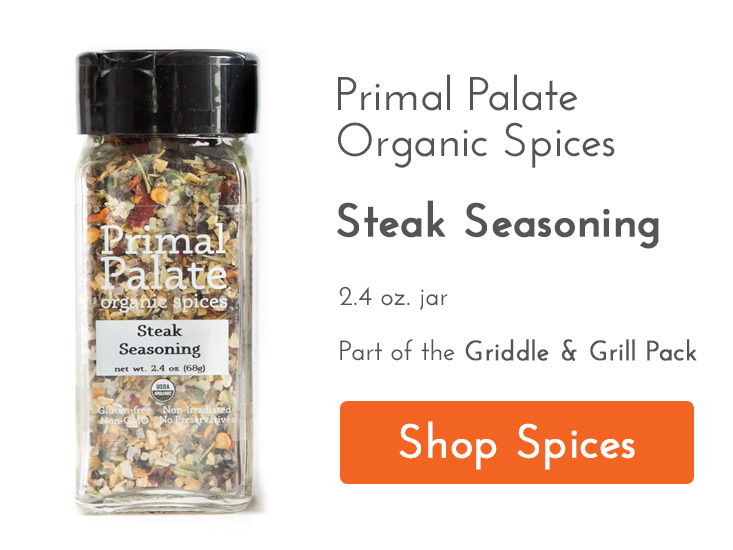 Anything with nice marbling, really, will work for this. You'll want steaks that are approximately 1″ thick. This thickness works well on the grill, because it allows you to get a nice sear without overcooking the middle. Any thicker than this, and you'll need to increase the cook time after searing over medium or medium low heat.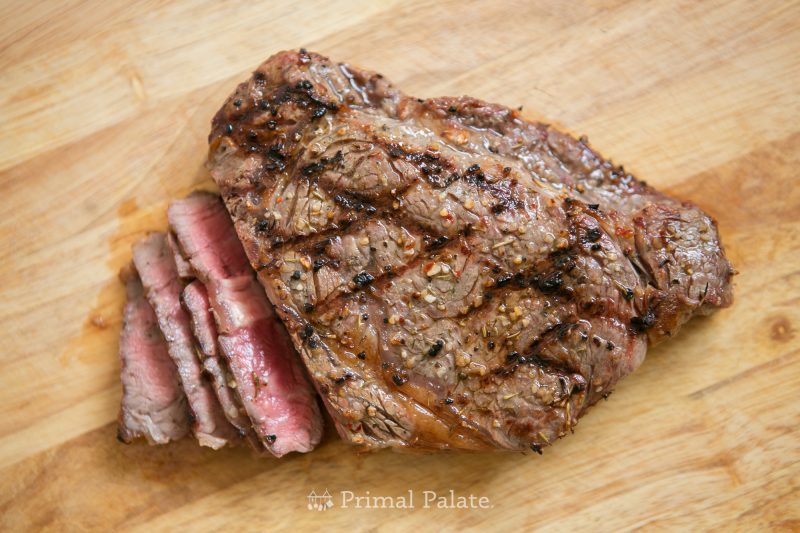 Take the steaks out of the refrigerator 30 minutes prior to cooking to allow their temperature to adjust. This will also help them to cook more evenly. Season them liberally with our Steak Seasoning and just let them rest. Heat the grill to medium high heat.
Sear the steaks for 3-4 minutes per side, and then cook over medium to medium low heat until desired. I like a medium rare steak, so I'll want the steak to have about as much yield as touching my cheeks near my nose. Some yield, but not too soft (that will be too rare). Touch the tip of your nose… that's what a medium steak feels like. Now touch your forehead… that's overcooked. Got it? 🙂
I hope you like this recipe. I know it's a super simple one, but it tastes great, and that's all that should matter. Try it!
If you're cooking thick steaks like t-bones and porterhouses, check out our post on How to Reverse Sear a Steak.
Cheers,
Bill
Switch to safer with Beautycounter
---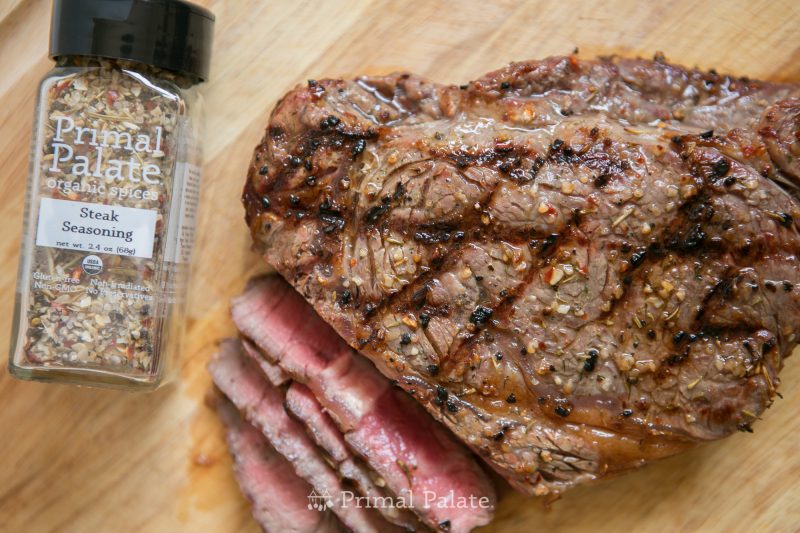 Looking for more Grilling Recipes?