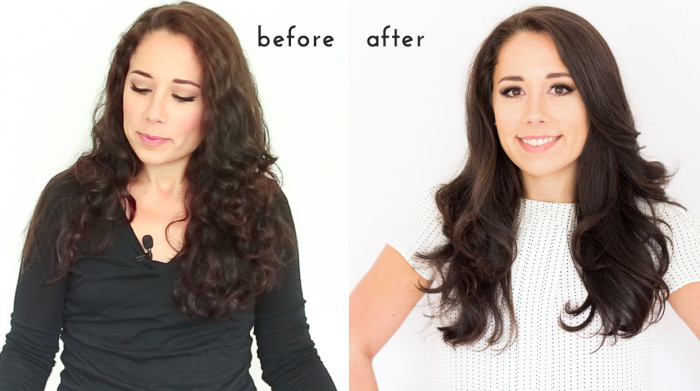 Almost two years ago I tried Henna for the first time, after years of coloring my hair with chemical color. I was super nervous to try henna for the first time, so I went to Lush and had them apply the Henna for me. I wrote all about my experience, and also made a video. You can check out my first post about henna here! It's almost two years later, and I'm still loving henna! My natural hair color is a warm medium brown, and I still don't have any gray hair now at age 29. Well, I have found two that seemed to be trying to be gray, but I'm just telling myself that they are blonde. So no gray yet.
I do like to have my hair be just a little deeper brown color, so that is why I started coloring it in the first place. Darker hair just looks better with my skin tone, and makes my brown eyes pop a little. Lighter hair makes me look washed out and sickly. Not cute. I love that I can accomplish the exact look I'm going for with a natural, safe, and non-toxic hair color. Toxins are extremely important for me to avoid, since I just found out I am homozygous for the C677T MTHFR mutation. I'm planning to talk more later about why I decided to get tested for MTHFR, how it has affected me, and what I'm doing to treat it. Stay tuned for that in the future.
Anyway, I'm still really loving henna. Coloring with henna is a fairly long process, and something that you really need to be committed to, but I think it's worth it. I also can really stretch the time in between applications. Since the henna fades slowly and evenly, I don't feel the need to henna my hair very often. It also helps that my natural hair color isn't much lighter than the color I use to darken it. I wait about 4 months between applications, and by the end of the 4 months I can tell that my ends are lighter, and so are my roots, but it isn't until I apply the fresh henna and see my hair color after, that I really realize what a difference the fresh color makes! Once my hair is darker and richer again, my skin color perks up, and my eyes really pop. The other great thing about henna is that it's really a deep conditioning treatment for the hair. After the application, not only is my color amazing, but the texture of my hair is amazing also! Soft, silky, and so healthy feeling.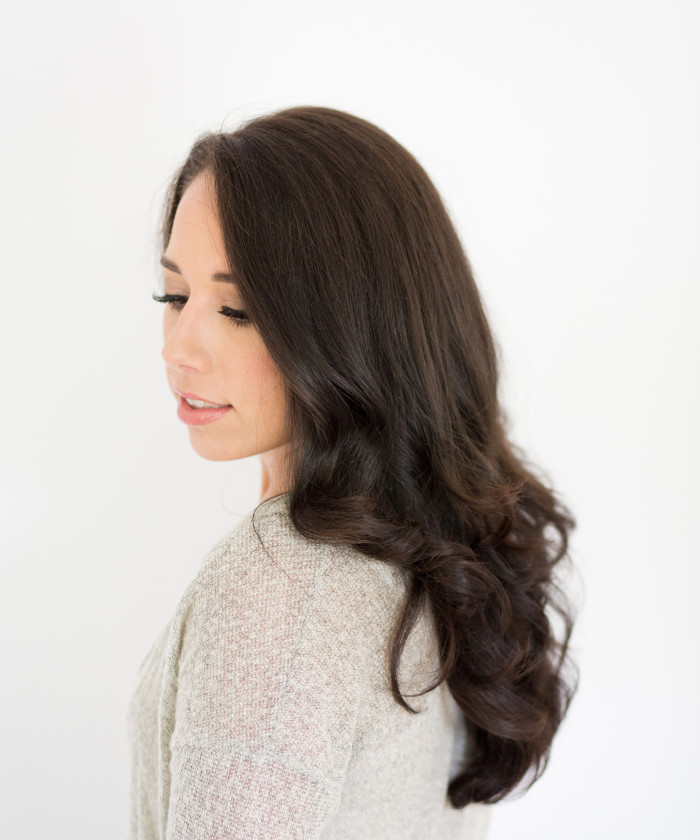 (Here's what my hair looks like after a fresh henna application, only using a tiny bit of Primal Life Organics Hair Serum to style it)
The only thing that has changed since I started using henna on my hair is the type of henna I use. I now use Morrocco Method henna, in their dark brown color. Although the process takes longer for the Morrocco Method henna than the Lush henna, I like the color better, and I actually find the process and application easier. With Lush, the cocoa butter really makes things difficult. You have to chop it up, then make sure you have hot liquid to melt it down, and as it sits on your head it hardens and really hurts! I like that Morrocco Method is super easy to mix, and doesn't hurt my head as much, and is easier to rinse out.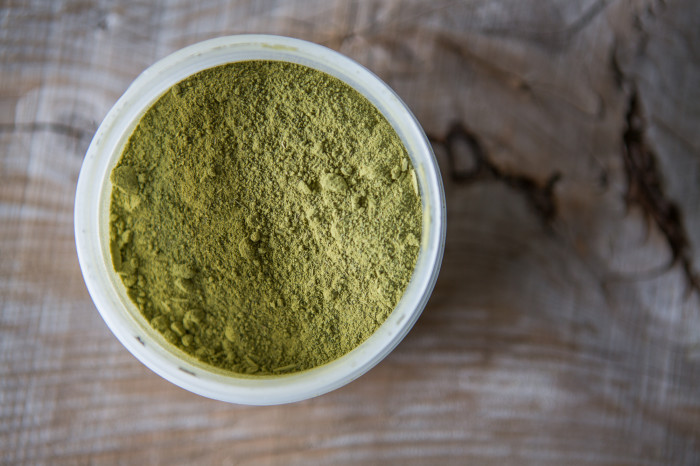 When I used Lush I would use up all of our hot water trying to melt the cocoa butter back down to rinse it out of my hair. Not fun. I also had to use the black henna from Lush, which gave my hair a nice color, but the dark brown shade my Morrocco Method is a really beautiful dark chocolate brown. It's a warm color, but doesn't look red. It's just a really yummy, rich color. I love it!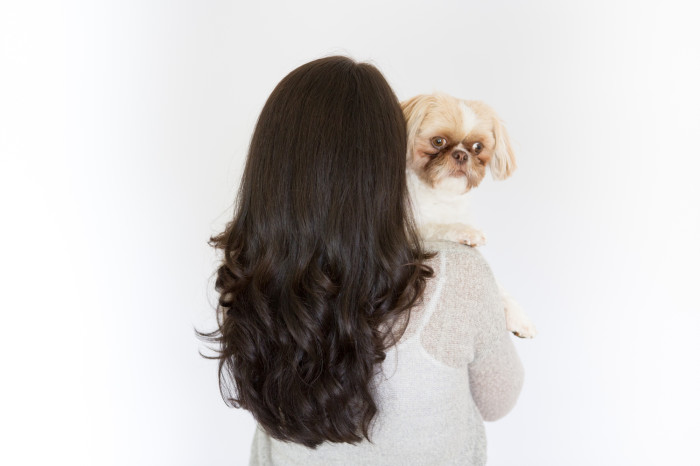 (Next up: how to henna your shih tzu! Don't look so worried, Charlie.)
For those new to henna, you may be unsure of what will happen to your hair when you henna. Morrocco Method has you covered by answering all your questions on their site in the FAQ about henna. They also have henna specialists that you can personally talk to if you have an issue. They also offer some very thorough video tutorials on their site, to teach you how to henna at home. That is actually how I learned to use their henna myself! If you don't want to watch their video on how to henna at home, check out this awesome step-by-step guide they have on their site! I really love how much educational information Morrocco Method offers for their products. It's really helpful, because henna can be very intimidating, and there are countless horror stories being told about henna. It's really important to understand what you are doing before diving into henna, and using really high quality henna is key!
This post is really just to show you my experience using henna. I am not a henna expert, or a hair stylist, so if you are trying to decide if henna is right for you, be sure to head to Morrocco Method's website and take a look around! I hope you all enjoy my video. It's long, but really shows exactly what I do at home when I'm going to henna my hair.
Discount!
OH, and I almost forgot to mention. Morrocco Method is offering 15% off any product, (one per customer) using checkout code "Primalhair22". The discount is valid until October 17th.
AND a Giveaway!
Morrocco Method is also allowing us to do a fun giveaway for you, too! We're actually hosting the giveaway over on Instagram, but if you don't 'gram, you can enter by commenting below this post (any comment is fine, because I can't think of anything clever right now). The giveaway will be open until Friday at 9PM EST.
Whats up for grabs? Your choice of Henna, plus a Euro Oil (shown below, but you'll pick the henna color)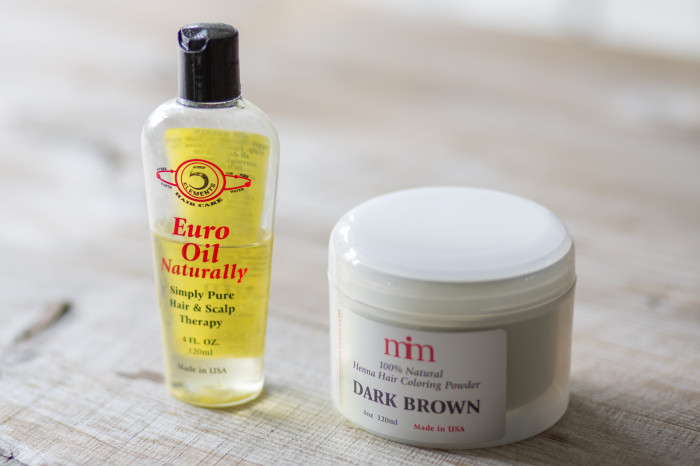 And don't forget to check out the video below!
xo,
Hayley
P.S.- my friend Diane told me I needed to post outtakes, so here is that, too. Enjoy!