Hi friends,
We're in the midst of getting our next cookbook, Gather, ready to turn in to the publisher today for initial copy edit. These are exciting times here, and we are anxious for the April 30th release date, which will be here before you know it. The holidays have been a time of indulgence here in our house. Of course, we've been working our tails off on this book, but we've also been hosting parties, attending parties, and doing last minute recipe testing for Gather.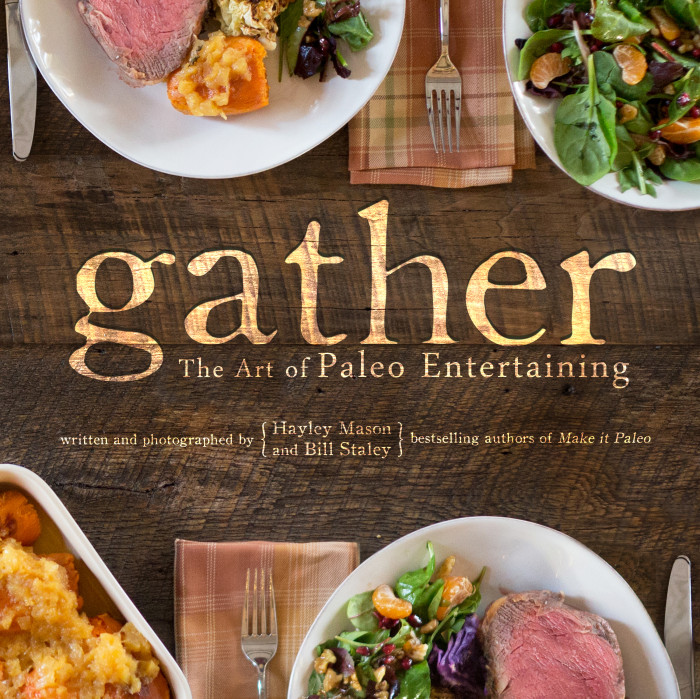 It's been a lot of fun, but the (personal) result has been…. less than pretty (Hayley got the flu for one, and has not been sick in years).  We are kicking off the new year with a total Paleo reset – an overhaul – whatever you would like to call it. We're doing what we think is the best version of the Paleo lifestyle for overall health and wellness. This means no grain-free treats, limited starches, limited sugars (even those from fruit). The emphasis is strongly on plants, animals, and healthy fats. Every year we take the month of January to reset our diets, and this year is no different.
Except, it IS different this year…
If you're a long time fan, you know that we have a great eBook called The 30 Day Intro to Paleo. If you wish to follow along this month and clean up your diet with the best version of Paleo possible, then get our ebook for the LOW price of just 50 cents a day. Yep…. what can you buy for 50 cents a day? A gumball? That's not Paleo! Well, we've pulled together almost 100 of our favorite "strict paleo" recipes into one eBook, and loaded the book up with information about the Paleo diet, a full 30 day meal plan, and even handy shopping lists for each of the four weeks. It is a HUGE value, and we're practically giving the darn thing away!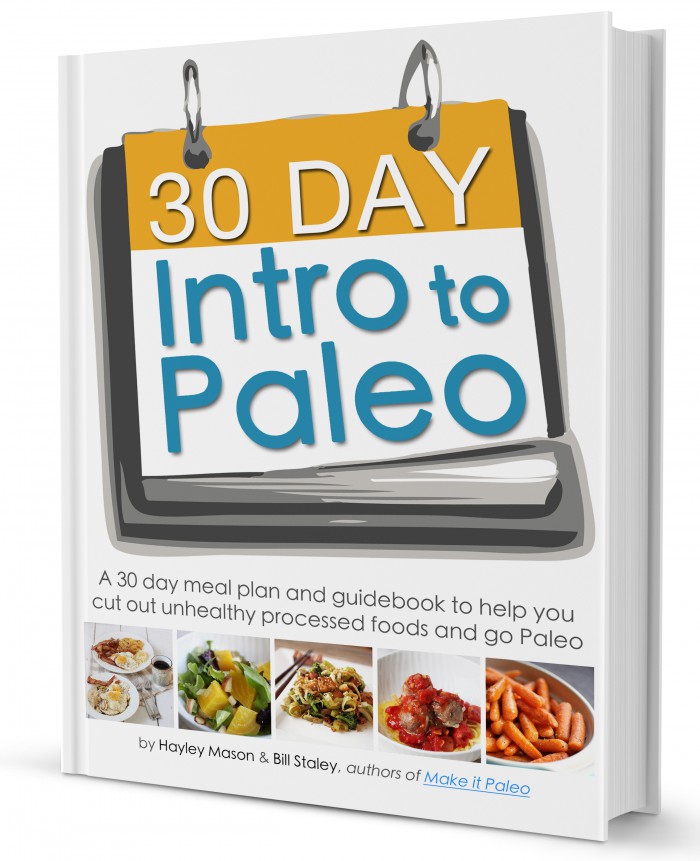 just $15

So how is this month different, you might ask? While we're doing a 30 day reset, we will also be working on a whole slew of new recipes for our third cookbook! Due out in June 2013, The 30 Day Guide to Paleo Cooking will be a new and improved version of our eBook. What will be new?
225 pages, in physical, soft-cover book form
Nearly 100 NEW recipes! (NEW, as in, never before published NEW)
Full color photos on every page,
NEW 30 Day meal plan,
NEW shopping lists, and
NEW and expanded information on the Paleo diet.
We're SO EXCITED about this book, because we think it'll be the perfect book for you to give to your family members and friends who want to try the Paleo diet but do not know where to start.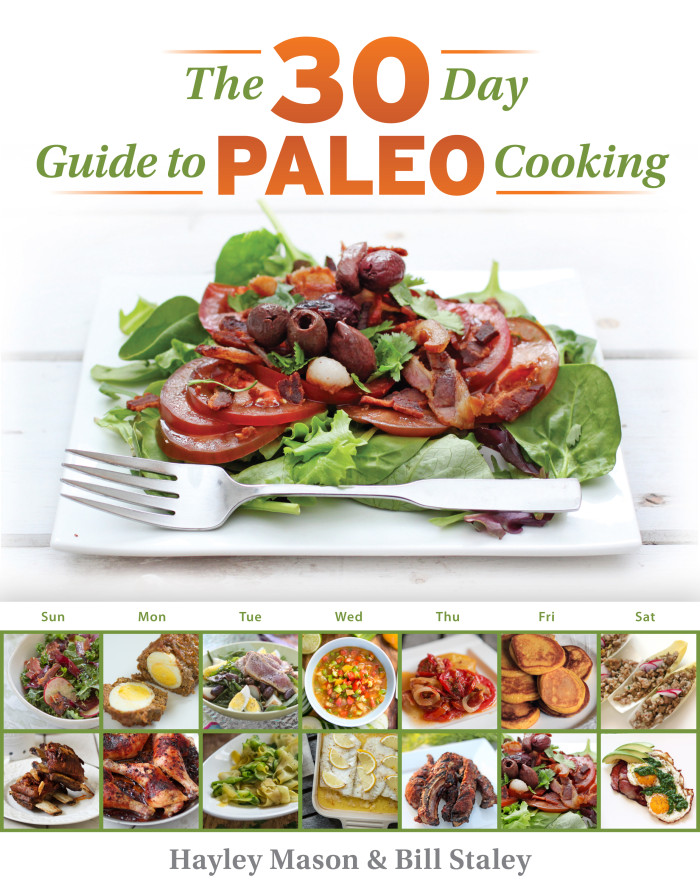 Okay, take a deep breath. Here the last exciting thing:
This month we're going to be doing a full 30 days of clean Paleo eating. We want you guys to do that along with us, using our recipes, and tracking your progress. Starting today, take a "Before" photo of yourself, weigh yourself, note clothing sizes, how you feel, etc… Then follow our program for the entire month, eating only the recipes in our eBook, and then take an "After" photo on Day 30. Follow up with all of the same measurements, and then report your transformation to us (with photos, if you like). We want to feature the best 2 or 3 success stories in the "real" book, which will come out in June! If you really want to get on track, take a shot! Who knows, your success story and photos might end up on the back cover of our third book!