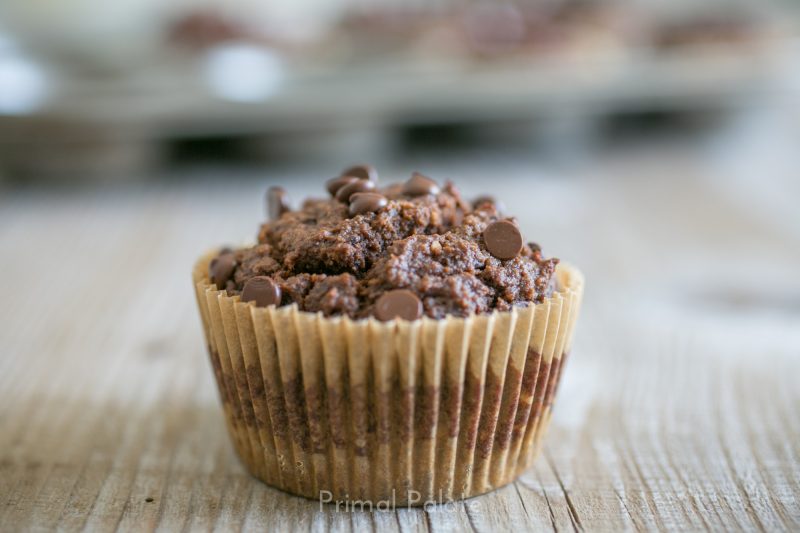 Today I woke up and decided to make banana muffins. We had two overly ripe bananas on our counter and I figured, what the heck. Let's do this.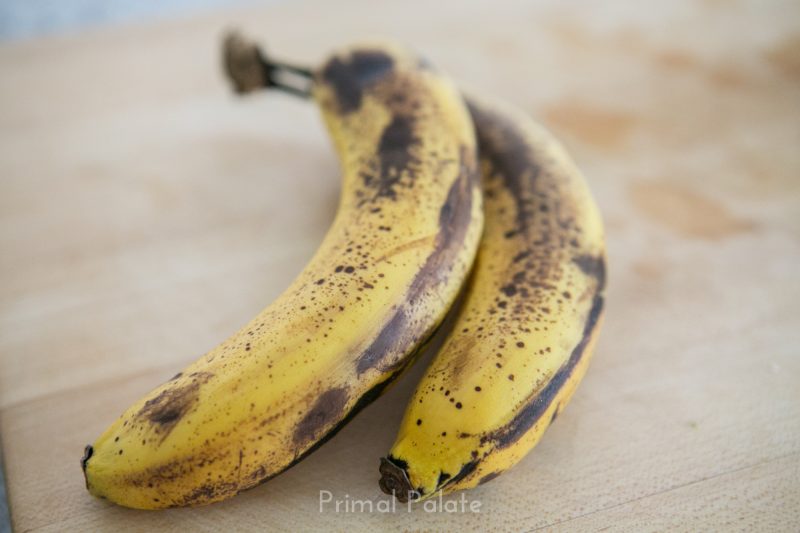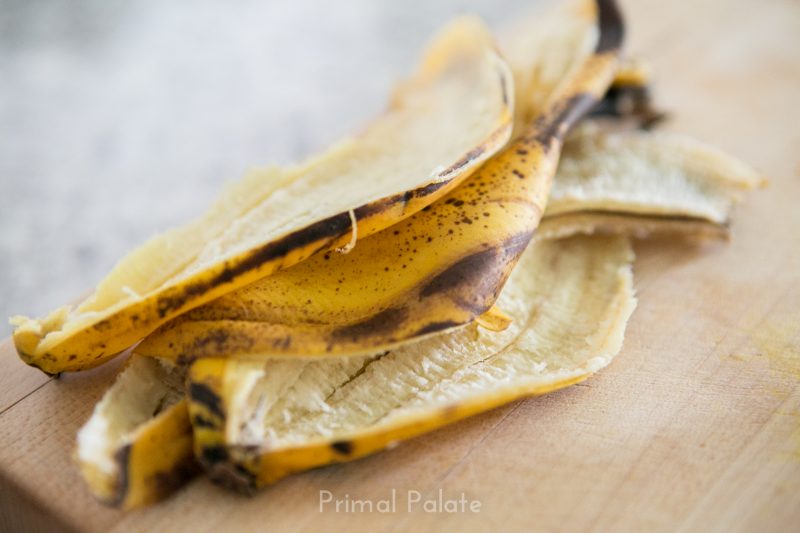 I knew Bill's mom would be heading off to spend the day with her mom, so I figured she could take them to her if I got them done fast enough (we live just a couple houses down from Bill's parents).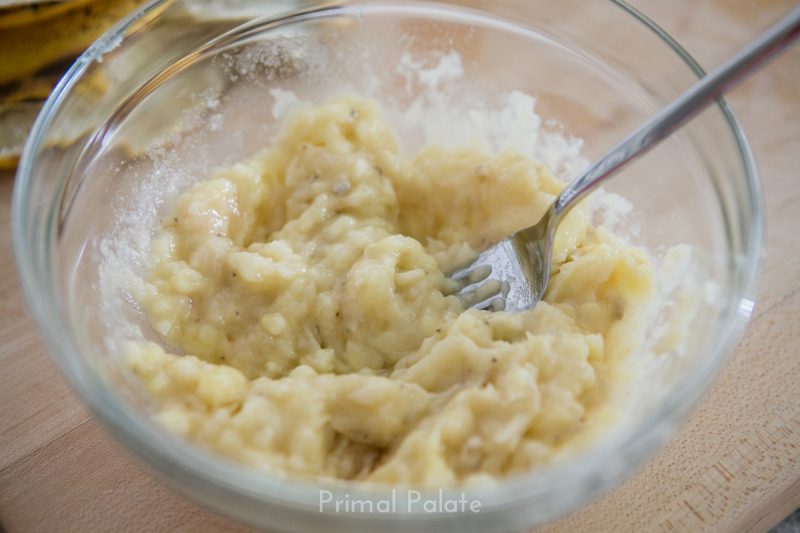 Sometimes I have trouble with making banana bread grain-free. It never seems to cook through the middle, but I do have a recipe in our first book, Make it Paleo that turned out well. I have found that making smaller loafs, or muffins helps avoid the uncooked middle issue.
Since I didn't have time to fuss with retesting a failed recipe, I decided to just modify my original recipe from our first book, and hope for the best. I used almost all the same ingredients, but changed a few things. I eliminated the dates, used two tablespoons of maple syrup. Used two bananas which was slightly more than 1/2 cup of banana, added some arrowroot starch, and of course cacao powder to make them chocolate. I used Eating Evolved brand of cacao powder, which I love.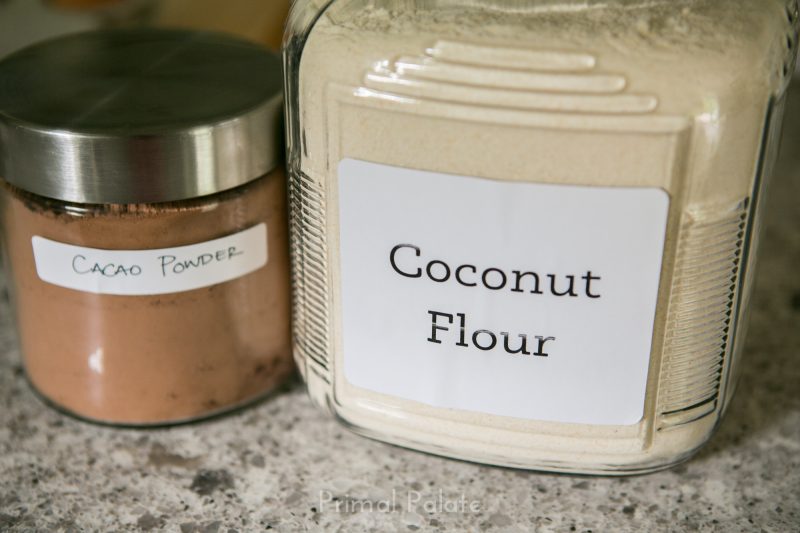 I didn't plan to post this recipe today, but I shared a photo on my Instagram, and after several people said they had bananas ready to go, I thought "well crap, now I'll feel badly if I don't post this today." This recipe turned out really well. I of course couldn't eat them, because I can't eat sugar right now, but Bill really enjoyed them, and his mom liked them too. We will see if they get the Grammy approval later on.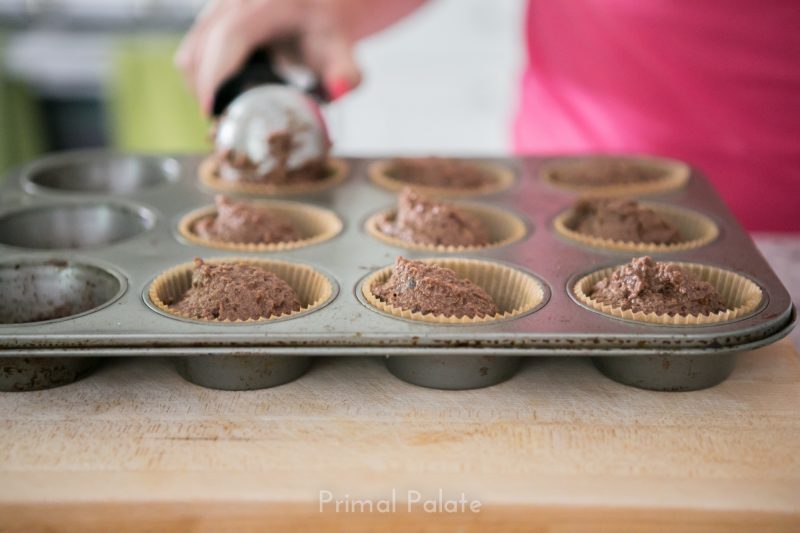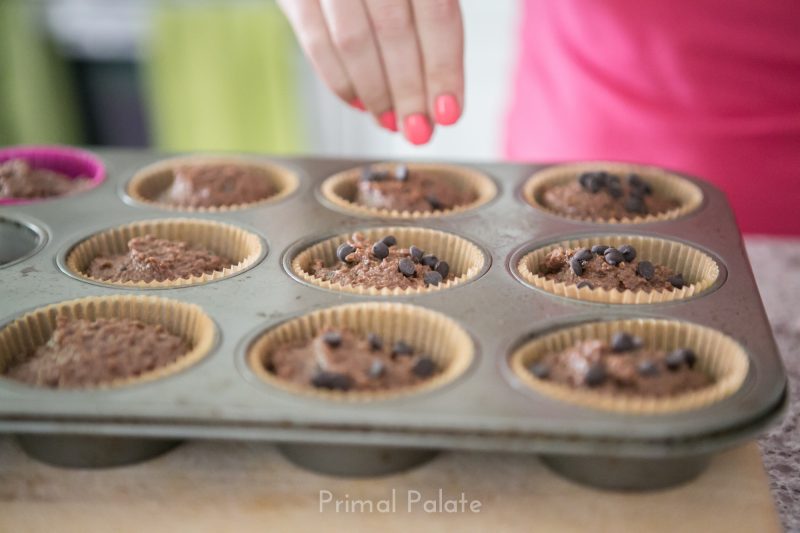 I hope you guys enjoy this recipe! It's a fun twist on banana bread, it's nut and dairy-free, and is mostly sweetened by the bananas. Winning!
xo,
Hayley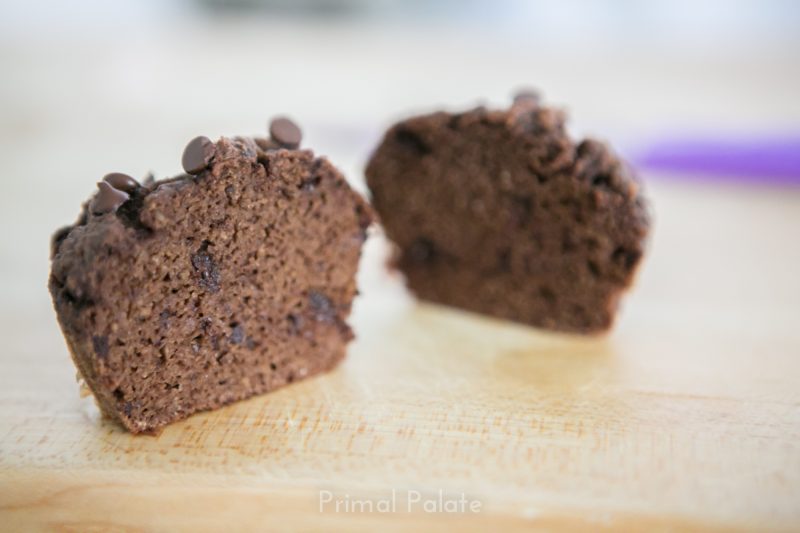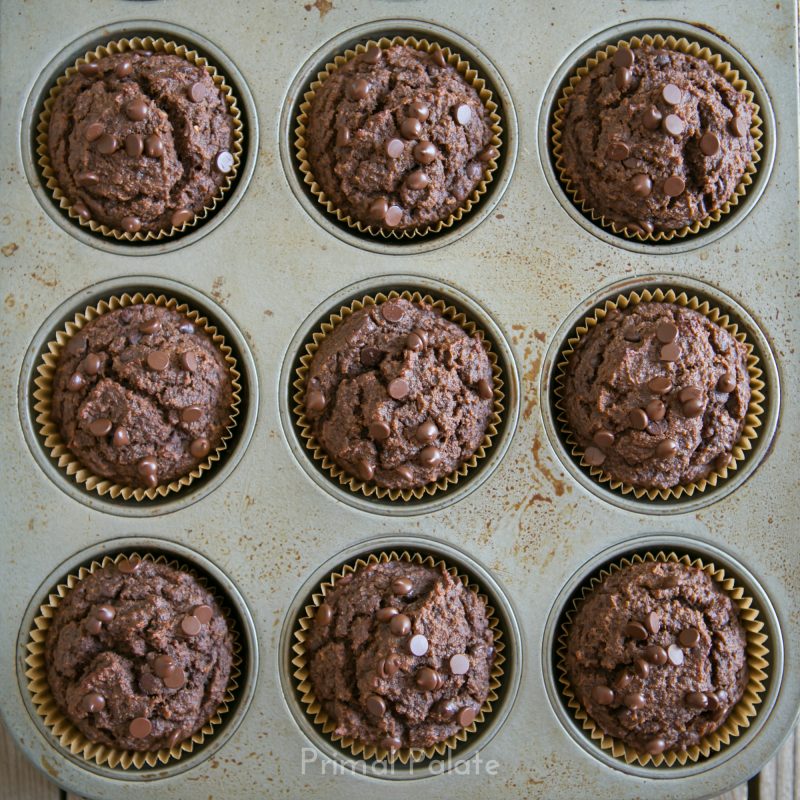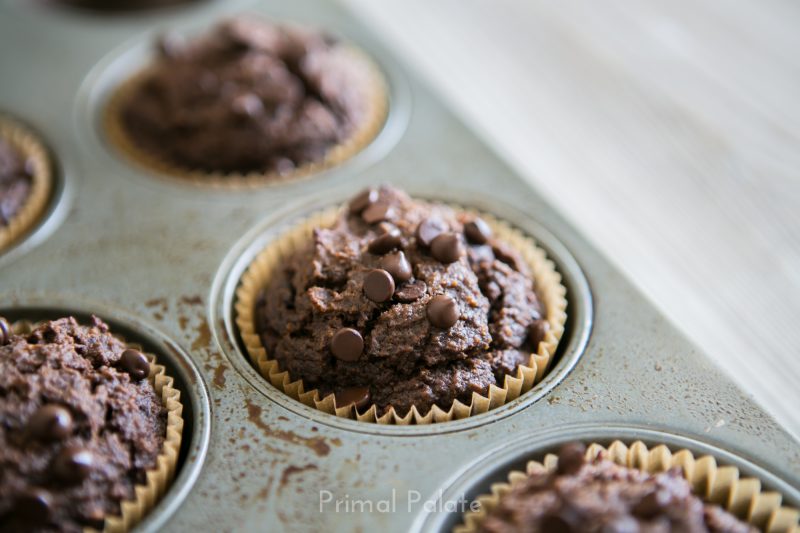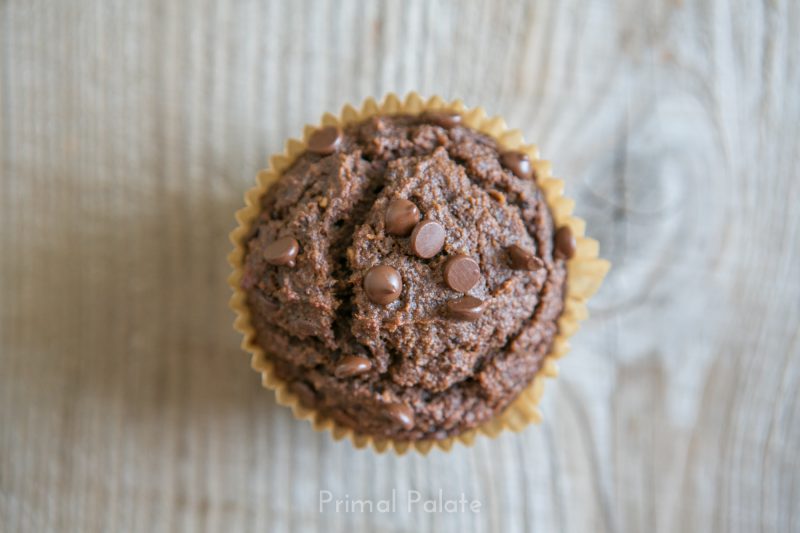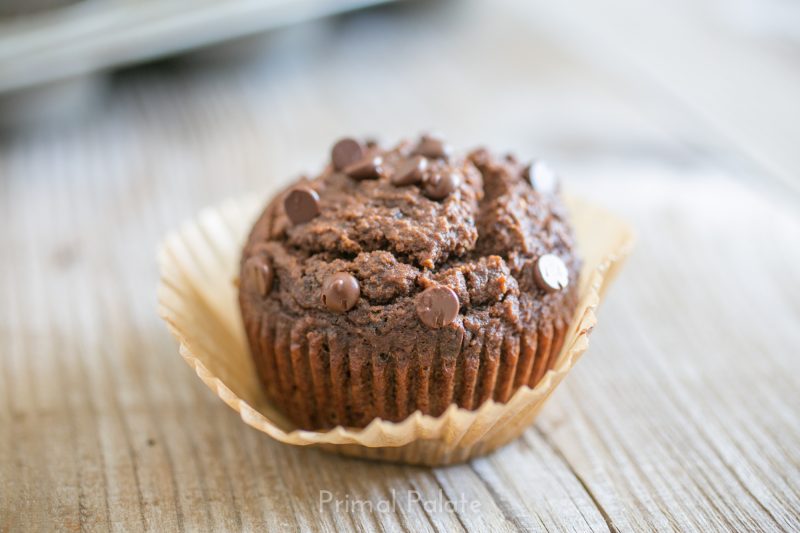 Difficulty



These delicious double chocolate banana muffins, are a really fun twist on classic banana bread. Made without grains, and low in sugar, they are a healthy option when you want a sweet treat!
Shop
Process
Note, these instructions are written assuming the standard serving size, since you have modified the number of servings, these steps may need to be modified for best results
Preheat the oven to bake at 350 degrees, and line a muffin tray with 10 muffin papers.
In a medium size mixing bowl, mash the two bananas with a fork.
Add the maple syrup, and vanilla, and stir to combine.
Whisk the eggs into the banana mixture, and set aside.
In a small mixing bowl, whisk together the coconut flour, arrowroot, cacao powder, salt, and baking soda.
Pour the dry ingredients into the wet, and blend with a hand mixer until smooth.
Add the palm shortening, and blend again until smooth.
Stir in the chocolate chips, and using an ice cream scoop, fill 10 muffin liners with batter.
Top with a few chocolate chips, and bake at 350 for 25-30 minutes.
Allow to cool, and enjoy with butter or ghee.
Our recipes are created using Paleo, Primal and Gluten-free guidelines.
Learn more
about our diet and lifestyle
at www.primalpalate.com
.