Our Salmon Cakes recipe is one of my favorite ways to enjoy salmon. Since we released our Seafood Seasoning, I have been meaning to use that spice blend in place of the spices in our original recipe.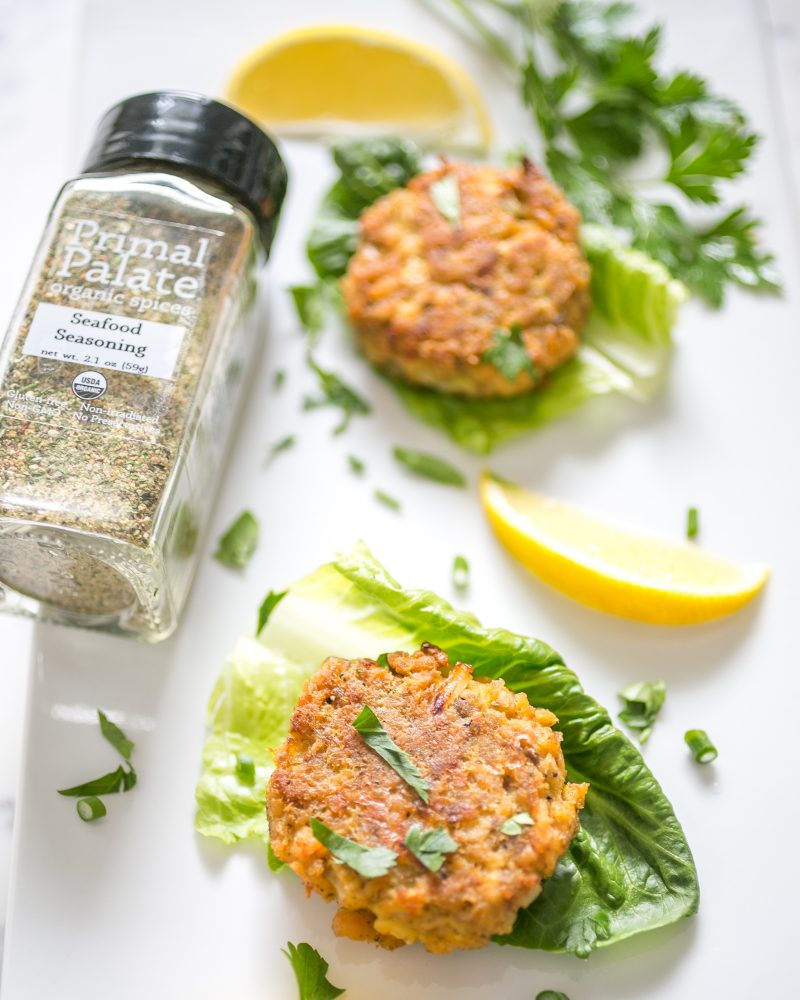 Since it has been so incredibly warm here lately, I decided it was the perfect time to test out the recipe. I always crave seafood when the weather is nice.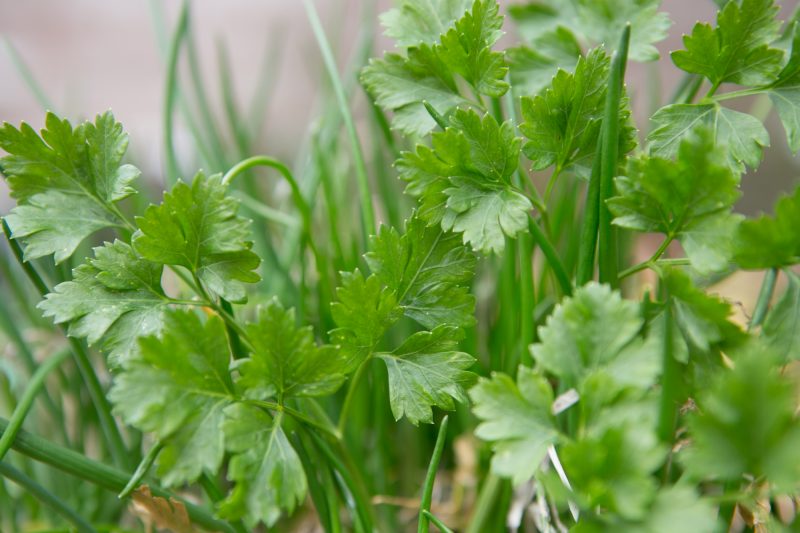 (So warm that we already have fresh herbs in our kitchen garden!)
I made the recipe exactly as originally written, except for two changes. I removed all of the original seasonings, and just used two teaspoons of our Seafood Seasoning, which is currently on SALE on Amazon! I also didn't include the garlic, because that flavor is also represented in our Seafood Seasoning. It was absolutely delicious, and will be the way we enjoy this recipe from now on. (If you don't have our Seafood Seasoning, you should get it, especially since it's 20% off and Prime eligible. Until then, you could just make our other recipe if you want)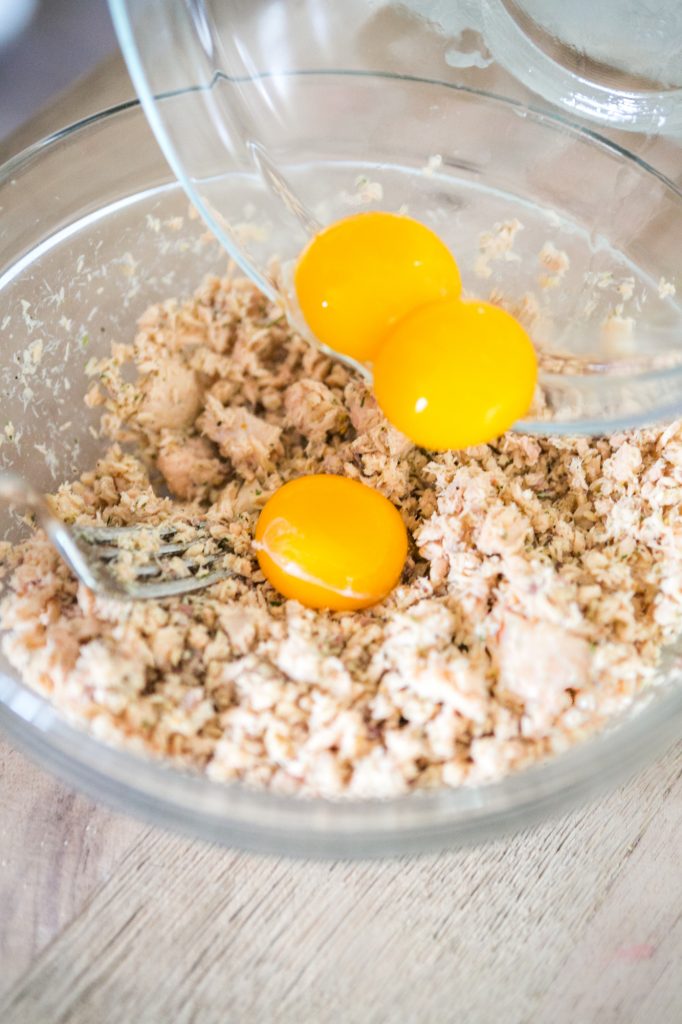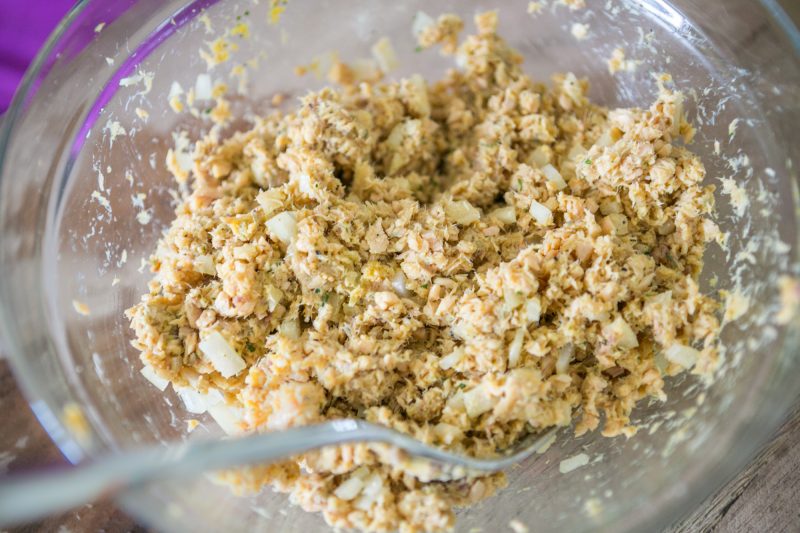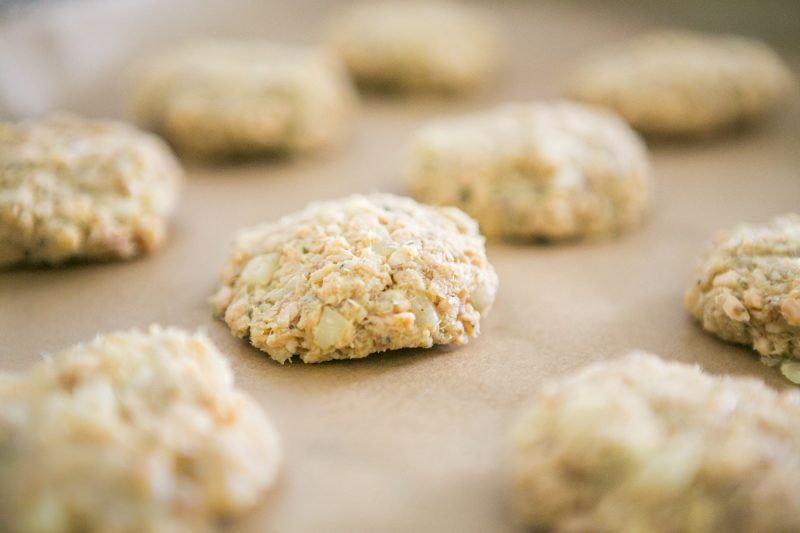 We served ours with salad for lunch, and enjoyed them in the sunshine on our deck. These little cakes also make a great appetizer for a gathering.
I hope you enjoy this version of our recipe as much as we did!
-Hayley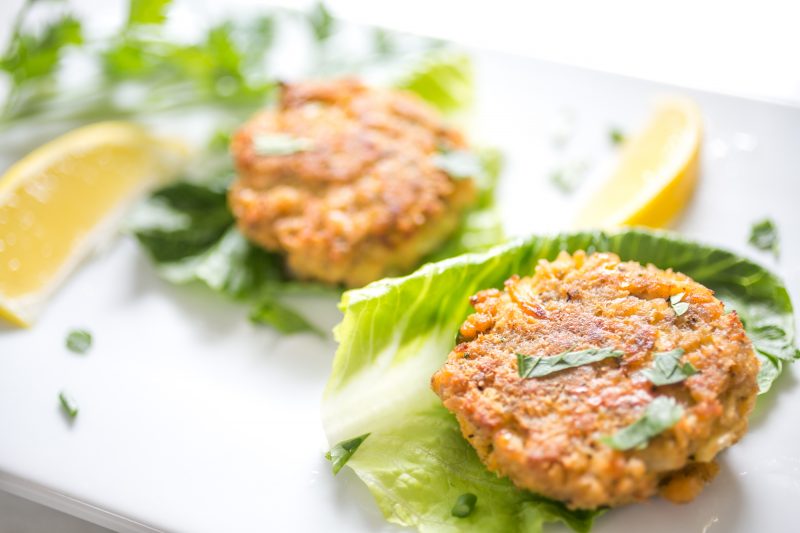 We've improved our classic Salmon Cakes recipe even further by streamlining the number of ingredients (substituting our bright and flavorful Seafood Seasoning for other spices.) This recipe couldn't be easier or more delicious! (Makes 10 salmon cakes)
Process
Note, these instructions are written assuming the standard serving size, since you have modified the number of servings, these steps may need to be modified for best results
Preheat the oven to bake at 350 degrees. Line a baking sheet with parchment paper.
In a large mixing bowl, combine the salmon, egg yolks, and Seafood Seasoning.
Add in the minced onion, and stir to combine all ingredients.
Using your hands, form the salmon mixture into 2 ounce patties, and place each cake on the parchment lined baking sheet.
Bake salmon cakes for 15 minutes.
Remove the cakes from the oven, and heat the palm shortening (or other fat) in a cast iron skillet over medium high heat.
Fry the cakes for about a minute on either side in the duck fat, or until they are golden brown and crispy on the outside.
Serve with a squeeze of lemon, some minced chives, and parsley.
Our recipes are created using Paleo, Primal and Gluten-free guidelines.
Learn more
about our diet and lifestyle
at www.primalpalate.com
.