Welcome to Primal Palate!
We want you to get the most out of our website. Here are just a few of the ways we've worked to make grain-free eating a stress-free affair for you.
Make your Profile shine!
Click your name in the upper right hand corner of the page, then click "Edit my profile"
Add a profile photo of yourself
Tell us a little about yourself in your profile
Add a link to your blog (optional, of course)
Need some inspiration? Check out our recipe contributors and their profiles HERE.
Browse our collection of over 1500 recipes, which is growing daily! Let us know what you think of recipes by leaving a comment and clicking "Made it." Share your favorite recipes you've tried and recommend through social media sites. Add Recipes you like to your recipes in your free myKitchen online meal planner. Upload your own recipes to use in myKitchen and share them with your friends.
Check out the Primal Palate Blog, with hundreds of articles on everything from gut-health to organic gardening to amazing paleo success stories.
Subscribers to our newsletter can save 5% on their orders using code "Subscribe" (Shop spices)

Have special dietary needs? Find recipes that meet your needs quickly and easily using our 12 special dietary filters.

Plan for a special gathering by using our pre-selected menus for various cuisines and holidays. Go Paleo with our 30 Day Guide to Paleo Meal Plan. Kick your sugar addiction with a 21 Day Sugar Detox.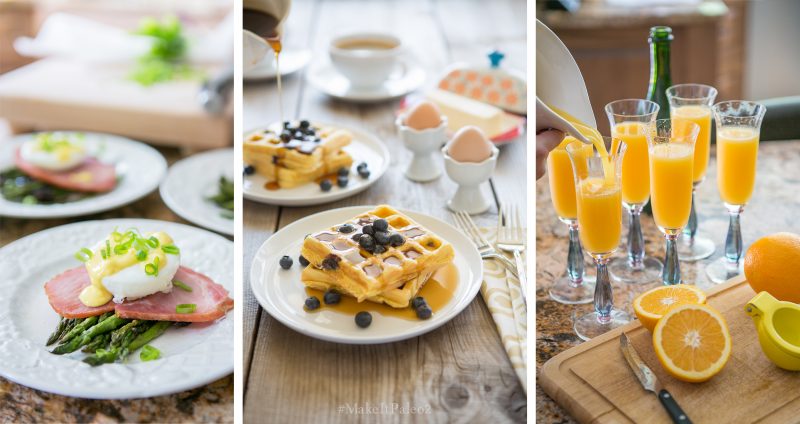 Need some extra inspiration, sit back and watch over 50 videos, from cooking tips and tricks, Hayley's Health and Beauty series, and book reviews.
Visit our store to check out our favorite, hand-picked items, from ingredients, to kitchen tools, to natural beauty and skincare products.
Build your own menu or meal plan, using myKitchen – our free meal planning tool. New in 2016: This feature is completely mobile-friendly!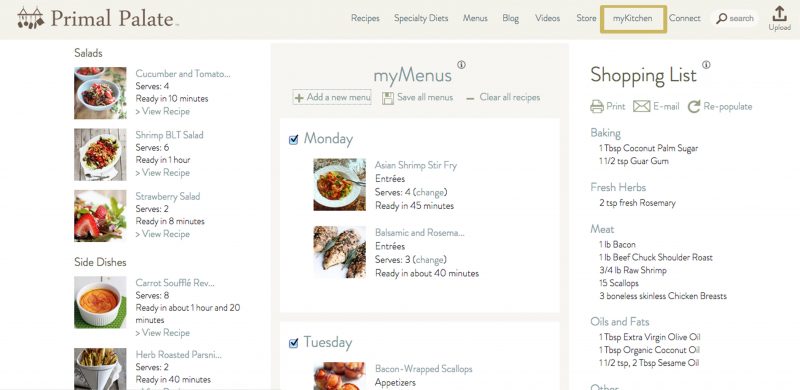 Or if you'd rather follow a pre-planned meal plan, check out our 30 Day Guide to Paleo meal plan, or Diane Sanfilippo's 21 Day Sugar Detox. Both are really awesome, and will help you start off on the right foot.
Connect with us: meet featured recipe contributors and learn more about the paleo diet and the 175,000+ others in the Primal Palate community. If you're looking to just learn more about Paleo, we have a great quick-start guide HERE.
If you're like us, then you agree there is no substitution for having good old fashioned cookbooks in your kitchen. Grab all four of the Primal Palate Cookbooks, written by Hayley and Bill.

Don't say we didn't warn you, but you should really get your hands on our grain-free chocolate chip cookie dough by Cappello's. Available online, and in many grocery stores