Spice up your Holiday Gifting this year!
Whether you want to impress clients, reward employees or thank business associates, Primal Palate Organic Spices will help you make that lasting impression this holiday season.  With their medicinal properties and ability to transform the flavors of food, spices are one of the oldest commodities in the world. The rich story of spices is woven into the fabric of every cuisine and culture.
More and more, people really care about how their food is prepared. Whether they are the ones doing the cooking, or the ones doing the eating, people want to know what's going into their food. Primal Palate offers a broad variety of ultra premium spice blends that make a thoughtful holiday gift for anyone that loves food. Just a few shakes of these spice blends can liven up any meal.
Quality is everything when it comes to ingredients, so you'll only find the highest quality spices in our lineup. All of our spices are USDA Organic certified, non-GMO, gluten-free, and non-irradiated. We also offer complete ingredient transparency, meaning you can see every constituent spice in our blends. With the exception of two cookie-spices, our lineup is also Whole30 Approved, meaning that none of the blends contain any form of sugar or sweetener.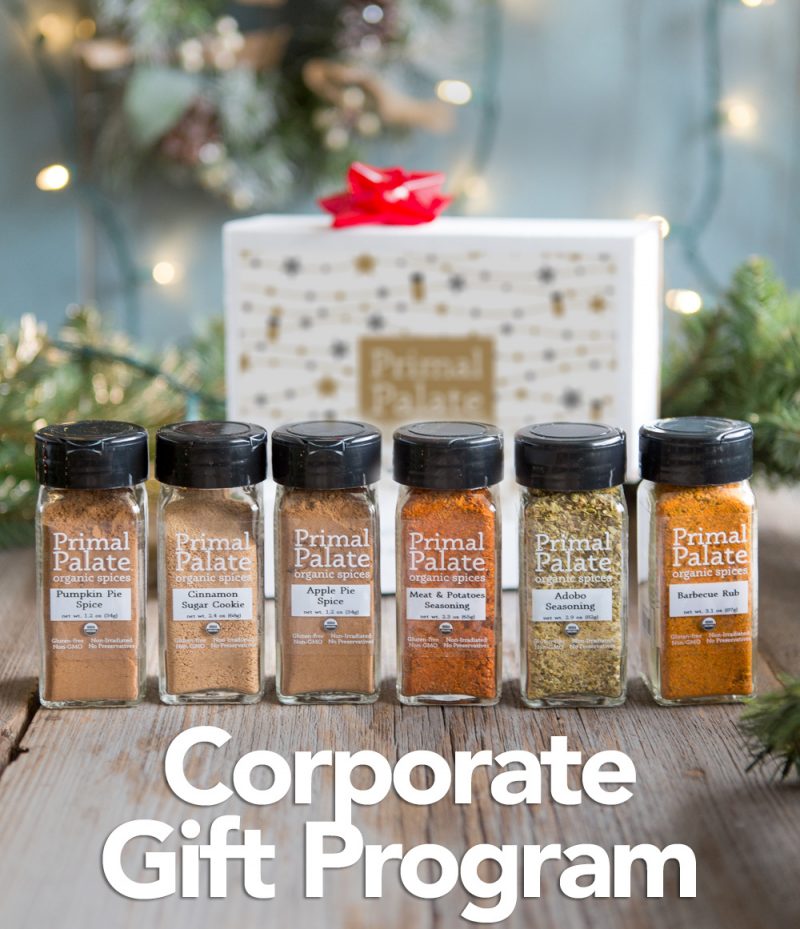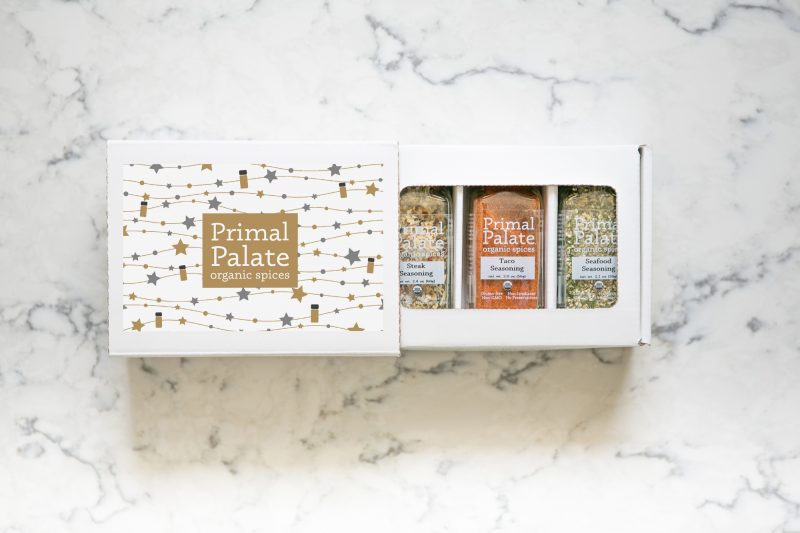 Our spices come in 3-bottle packs with a holiday-themed gift box
Each pack is $24.95
We offer the following Volume Discounts:
1  –  9   Packs      10%  discount
10 – 24 Packs     20%  discount
25+ Packs           30%  discount
Free shipping to single location, or flat rate delivery of $4.95 per pack for delivery to multiple addresses (US only).
Various Payment Options, no set up fees, all major credit cards accepted.
Place orders by email to [email protected]
Choose from our the one of our flavorful 3 bottle gift packs or create your own combination:
    Signature Blends: adobo seasoning, barbecue rub, and meat and potatoes seasoning
    Food Lovers Pack: new bae, amore (italian), and jerk seasoning
    Everyday AIP Blends: super gyro blend, garlic & herb blend, and breakfast blend
    Griddle & Grill Blends: steak seasoning, seafood seasoning, and taco seasoning
    Taste of Asia Pack: curry powder, chinese five spice, and garam masala
    Sweet Pack: apple pie spice, gingersnap, and pumpkin pie spice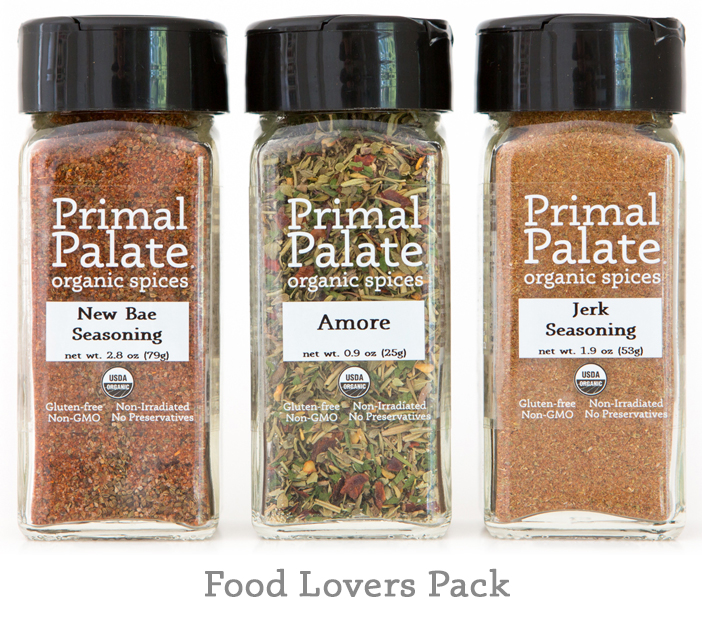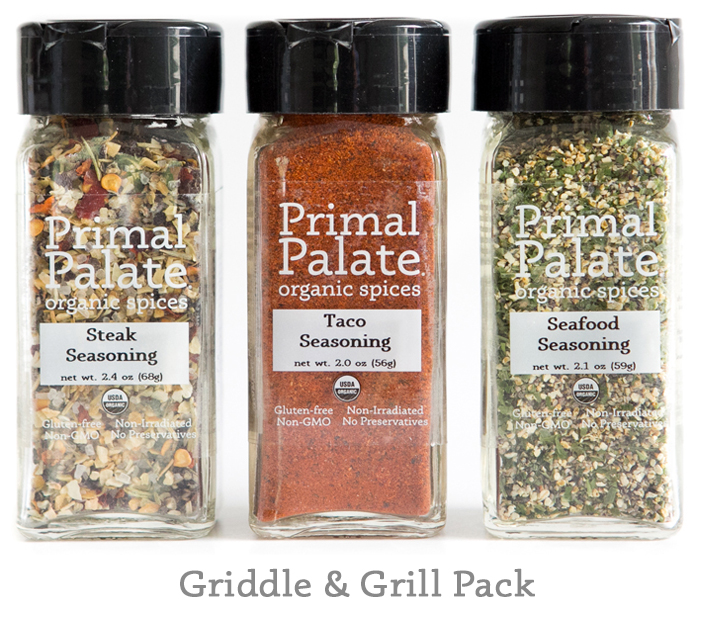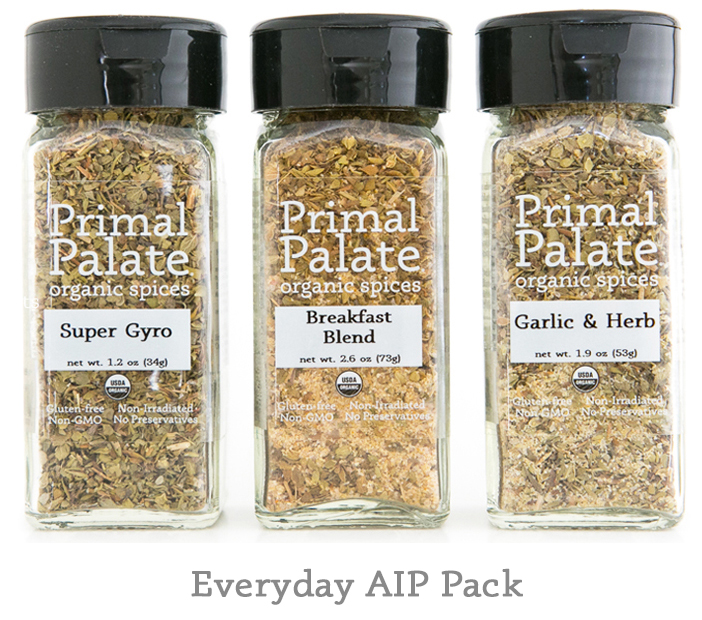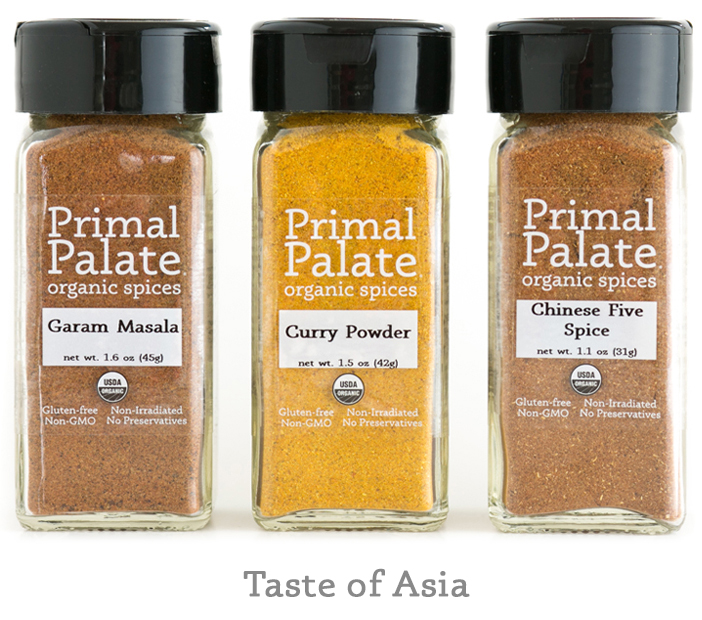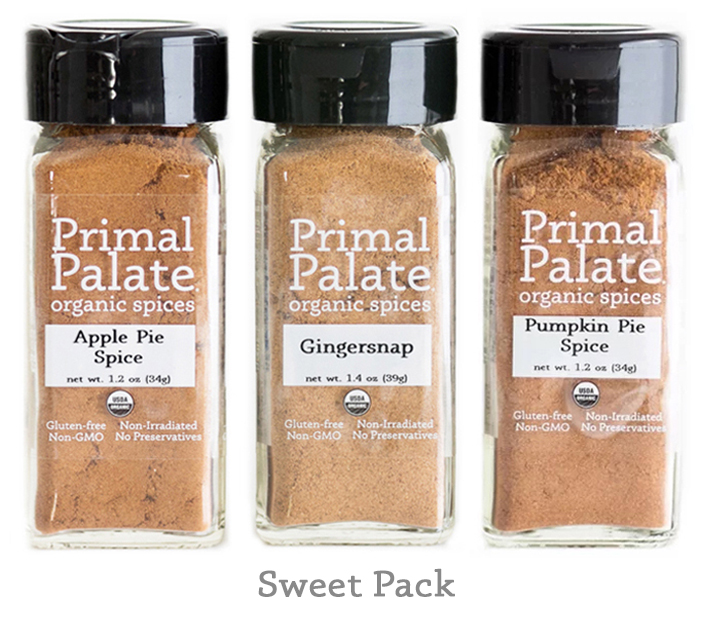 For Inquiries Please Contact:  [email protected]