Almost 10 years ago when we first started blogging, one of the first recipes we set out to perfect was a grain-free chocolate chip cookie dough. First attempts at this recipe were good, but of course there was room for improvement. Over the last 10 years, Hayley has continued to explore ways to make better and better grain-free chocolate chip cookies. After hundreds of development hours, we've arrived at her best recipe yet.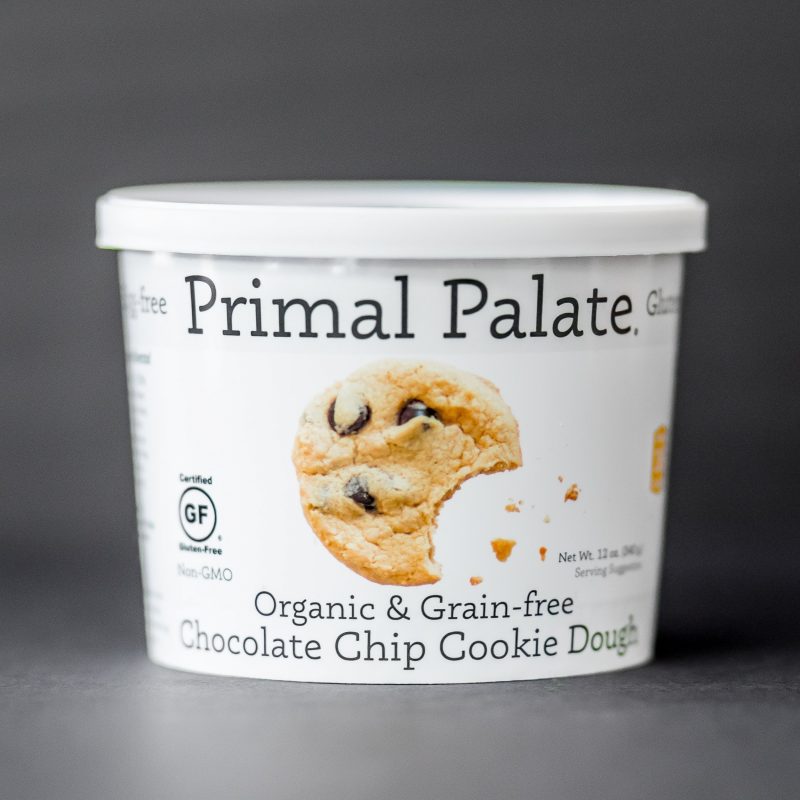 Casein-free • Grain-free • Egg-free • Gluten-free • Soy-free • Lactose-free
Today, Primal Palate proudly launches its organic and grain-free Chocolate Chip Cookie Dough! We've been waiting for this day for a very long time, and we are extremely proud to stand behind this new product in the Primal Palate family. While cookies are not an everyday food in our own home, there's something fabulous and fun knowing you could have dessert ready in a moment's notice.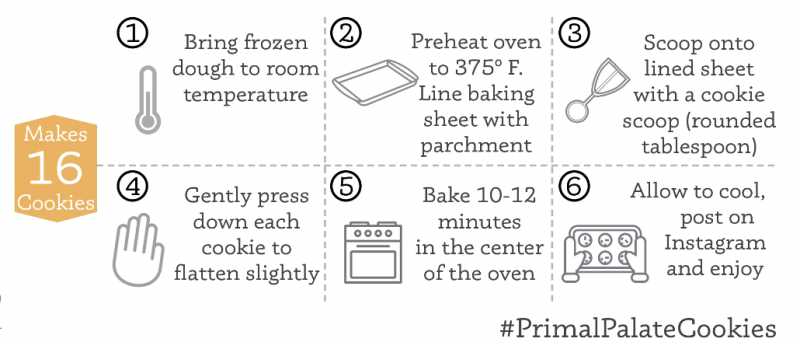 Just like our spices, extracts, and other ingredients, our new Chocolate Chip Cookie Dough is made with all organic ingredients. This was super important to us, because if you're going to have a treat, it should be the highest quality possible. It is also certified gluten-free and made in a dedicated gluten-free facility!
Ingredients: *Blanched Almonds, *100% Pure Maple Syrup,*Dairy Free Semi-sweet Chocolate (Sugar, Unsweetened Chocolate, Cocoa Butter), *Arrowroot Flour, *Ghee (Clarified Butter (Milk)), Pink Himalayan Salt, *Pure Vanilla Extract (Purified Water, Ethylic Alcohol, Bourbon Vanilla Bean Extractives), *Cream of Tartar, *Baking Soda (*ORGANIC)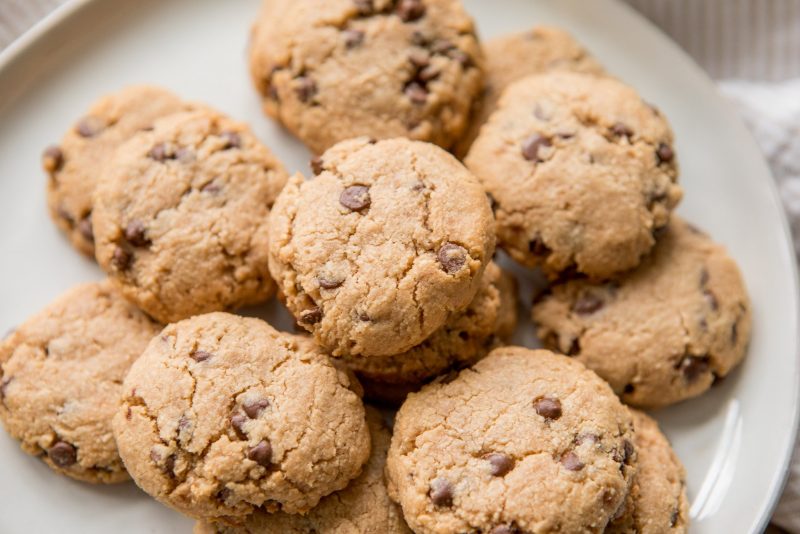 Our cookie dough ships frozen, and can be kept frozen (they will have a frozen expiration date on the bottom of the tub). To start, we will be shipping cookie dough to the eastern half of the United States, though we have a prominent online retailer interested in carrying this product and serving the entire country! Stay tuned on that, West Coast friends! We will announce it once it is official.
States we will ship cookie dough to start:
AL, AR, CT, DE, FL, GA, IA, IL, IN, KY, LA, MA, MD, ME, MI, MN, MO, MS, NC, NH, NJ, NY, OH, PA, RI, SC, TN, VA, VT, WI, WV
More coming soon!
Being environmentally conscious and eco-friendly is something we're always thinking about at Primal Palate. We wanted to be innovative in the packaging and shipping of this product.
• The tubs the cookie dough is packaged in are top-rack dishwasher-safe and can be reused for things like leftovers. They can also be recycled if you wish.
• Cookie dough orders ship inside an eco-friendly cooler made from recycled plastic water bottles, and is curbside recyclable. They are so cool! (is that a Dad joke?)
• To keep things cold, we ship with frozen gel-packs which are reusable and non-toxic. We also may use dry-ice in our shipments, made from reclaimed CO2 and is environmentally friendly as well.
• Orders start at a minimum of 3 tubs to ensure efficient use of materials and shipping cost.
We are excited to start taking orders today, with first shipments going out by the end of February. We can't wait to see #PrimalPalateCookies posts on Instagram, so please be sure to tag @primalpalate so we can check them out and re-share them!