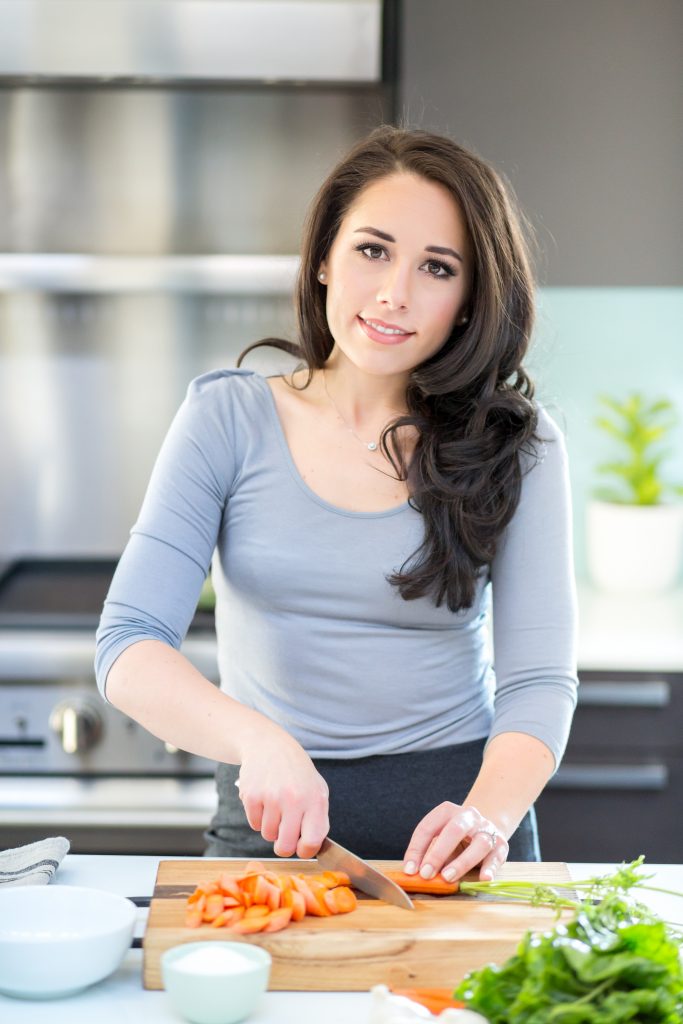 Hi there! I'm Hayley, the co-founder of PrimalPalate.com.
Growing up in a family that had a large focus on health, healthy eating has always been something that was a priority in my life. Before I became really passionate about nutrition and holistic health as an adult, my dream was to be a celebrity makeup artist. After high school, I moved out to Los Angeles and I was trained by celebrity makeup artists, and certified as a high definition makeup artist in Hollywood, California.
After my time in LA, I moved to New York, and worked as an intern for a medical esthetician where I learned about the importance of skincare. I also did a lot of camouflage makeup on women who had bad scarring from face lifts. During this time I was introduced to mineral makeup, and this really sparked my passion for skincare and using cosmetics that did not harm the skin. After my time in New York, I headed back home to Pittsburgh, and went to school for skincare.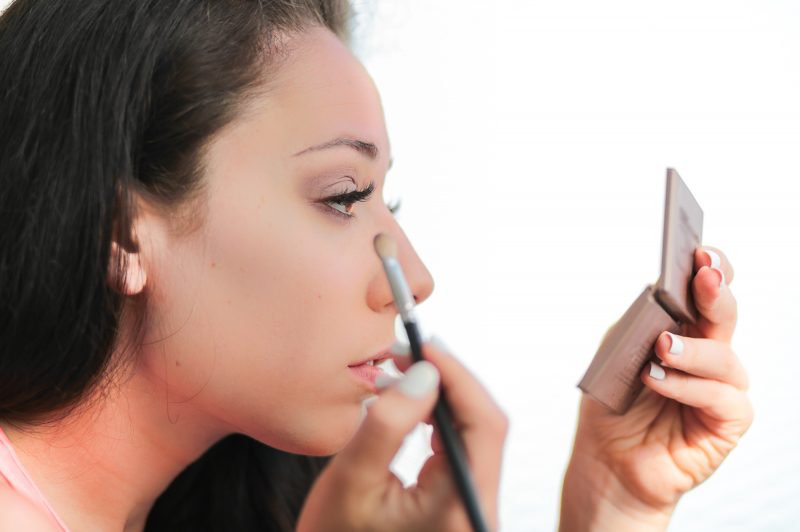 I have worked as an esthetician in spas, and I have worked as a freelance makeup artist. As a result, I've made an effort to fill my kit with makeup that is not harmful to the skin, which I've successfully used for the numerous brides, models, and actors I have done makeup for. Unfortunately, as a makeup artist, I still felt like there was something missing for me with the healthier makeup I was using. I was very limited with what I could use, and although I could get the makeup I was using to perform for me for high definition makeup, I still felt like I was missing out.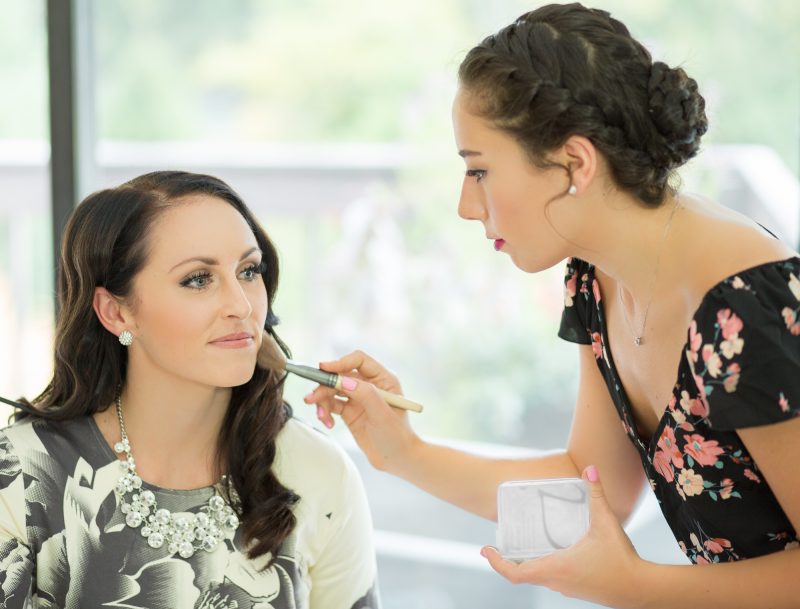 Then Beautycounter came into my life, and everything changed.
As someone who has personally struggled with hormone imbalance, and spent a great deal of time detoxing from mold and yeast issues, I was thrilled to find a cosmetics company that has true integrity with the ingredients in their products. They offer full ingredient disclosure… no secrets! What you see is what you get, and it's a beautiful thing! Not only that, but they truly perform because they are designed by celebrity makeup artist Christy Coleman! I no longer need to figure out how to make safe cosmetics work for print makeup, because the work has been done for me!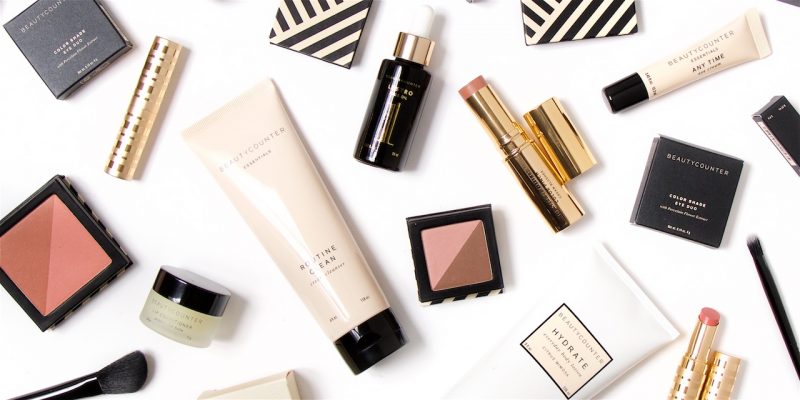 I have decided to partner with Beautycounter because I am an advocate for living a life free of toxins, and now I truly have the ability to combine my first love of makeup with my current love of clean living. I am so excited to share with you all what I am learning from working with Beautycounter, and I hope you will join me in this amazing movement!
I will be sending out periodic emails with beauty tips and tricks, as well as updates for new Beautycounter products (and even sale items). You can join that newsletter here.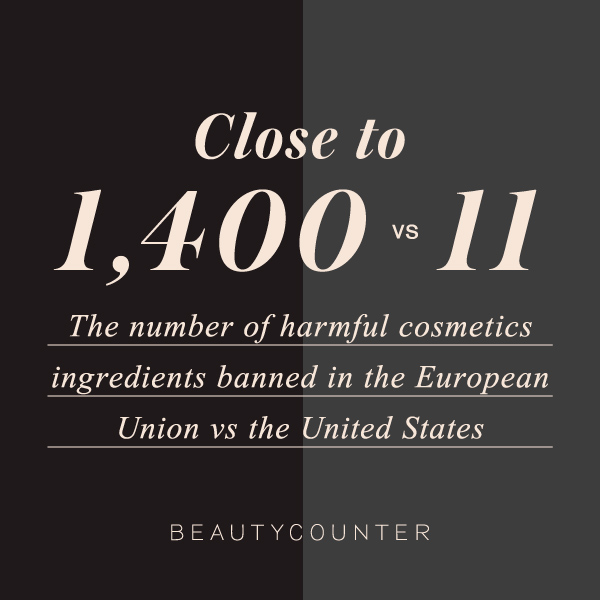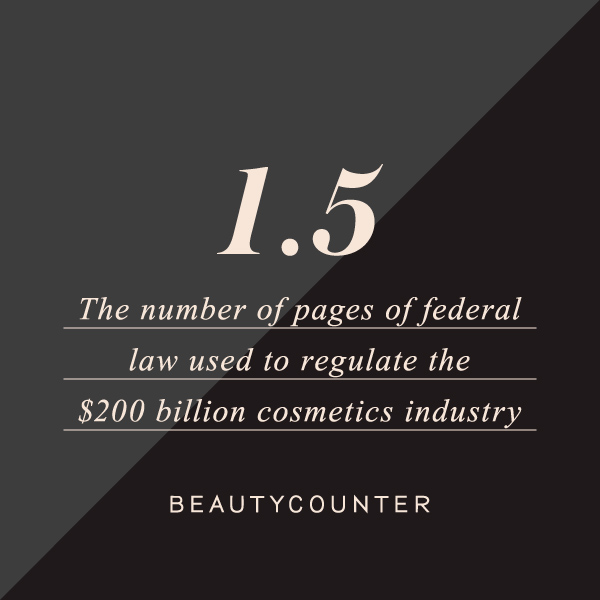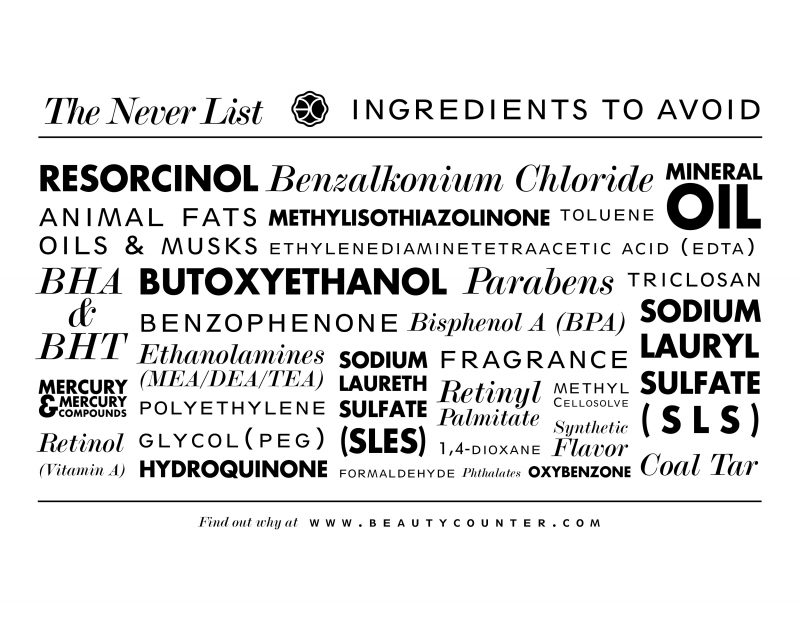 First, let me share with you my must-have products from Beautycounter. As a makeup artist and esthetician, these are the products I cannot live without!
My Must-Have Products
---

Charcoal Cleansing Bar
This face cleanser changed my life. I struggled with rosacea for a long time, and healed it through a Paleo diet and the oil cleansing method. My skin has been fantastic since then, but I still struggled with clogged pores until I started using the Charcoal Cleansing Bar. As someone who spent several months detoxing mold from my body, I already had a strong love for activated charcoal, and now I get to use it to clean my face. I combine this with my Clarisonic, and my skin has never looked better! My pores are clear, my complexion is beautiful, and my skin is balanced.
---

Lustro Oil #3
I use this oil day and night, and it is truly magical. This is a great addition to cleansing with the Charcoal Bar, because the plant oils are naturally antimicrobial, and help to prevent breakouts as well as moisturizing your skin. This oil makes my skin glow!
---
Dew Skin Tinted Moisturizer
The Dew Skin tinted moisturizer is fantastic for a simple daily makeup look. I often use this instead of foundation, and it is perfect for a daytime look. Since my skin is so clear from the Charcoal Bar and the Lustro Oil, it is often all the coverage I need. Just a light dusting of the Mattify Finishing Powder, and I am all set for the day!
---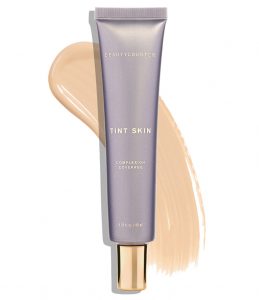 Tint Skin Foundation
This is my all time favorite foundation product. It applies flawlessly, it is buildable for your personal coverage needs, plus it is lightweight, so you do not feel like you are even wearing makeup. I love this foundation for day or nighttime looks, as well as for brides, or any print or video makeup looks.
---

Mattify Finishing Powder
If you want your makeup to stay put all day long, and really look flawless, the mattify finishing powder is exactly what you need. All creams and liquids need to be set with a powder, and this translucent finishing powder is my go-to now. It helps reduce the appearance of fine lines as well, which is what everyone wants when they are looking for a flawless makeup application!
---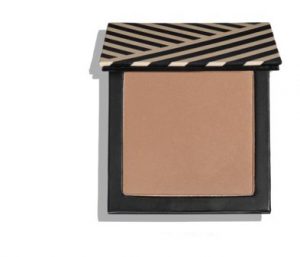 Matte Bronzer
By far my favorite product for powder contour, I am in love with the Matte Bronzer. I use this daily, either over the Dew Skin tinted moisturizer, or the Tint Skin foundation. It never fails me! You can use it for contour, or just as a light dusting to give yourself the perfect sun kissed glow.
---
Changing the Cosmetics Industry
This movement is growing, and quickly! Beautycounter is making big changes in our country by advocating more regulations with cosmetics ingredients. They have gone to DC and lobbied for serious changes with cleaning up cosmetics. This goes beyond flawless makeup, and into big change for our country, and you can help too!
---
How can YOU join Beautycounter?
1. Become a customer
You can become a customer of Beautycounter, and start swapping your cosmetics for safer products! There's a 60-day return policy on all products, so if something doesn't work out for you, you can easily send it back.

---
2. Join as a "Band of Beauty" Member
For an annual fee of $25, your membership includes:
$10 allocation to one of three trusted non-profits: Environmental Working Group, Healthy Child Healthy World, or Breast Cancer Fund
You will receive FREE shipping on orders over $100
You will earn a $25 product credit for every $300 spent with Beautycounter
You can save 25% on some of our best selling products

 Make sure to list "Hayley Staley" as your mentor, as I can offer you wonderful support through our team!
---
Are you passionate about healthy change in our country? Do harmful chemicals in your cosmetics with very little regulation cause concern for you? Do you hope for safer and trusted products for your children who are already growing up in a world that is bombarded with toxins, and want to help spread the word of this change and make a difference in our country?
You can join as a consultant and SAVE 25% on your orders, as well as take the opportunity to make additional income by educating others about our skin care industry, and how to make safer choices with cosmetics.
Beautycounter is a direct retail company, which is different from MLM companies. There is no minimum requirement for monthly orders.
The fee to join as a consultant is low, at only $85 which you can easily earn back in your first few months.
This is a great time to join Beautycounter! Beautycounter has grown 350% in the last year, and is only moving forward. Not only that, but there is a tremendous amount of support for consultants in helping you build a successful business!
To join as a consultant:
Click this link and then click the menu option "Join as a Consultant"
Enter your email address and other required information to create your account. It will then say to "choose a mentor", which defaults to "Beautycounter HQ." Under that option, click "Select a different mentor", and type in "Hayley Staley" in the first and last name section.
Add your Enrollment Kit into your cart. This is the package you are required to purchase to become a consultant. It includes all of the information and learning materials you need to get started with your business.
You can also add one of the product packages at a discounted rate when you first enroll, or you can order specific products a la carte if you desire!
Once you finish the enrollment page and complete your order, you will be all set. I will be notified that you have joined my team, and I will be here to help you!
---
I am so thrilled to share with you all that I am learning through partnering with Beautycounter, and all the products I am growing to love as I make my way through the line of cosmetics. You can follow along with me by following me on Instagram, @HayleyMason, and by joining my email list specifically for Beautycounter updates! You can join that list here.
If you have any questions or concerns, you can email me personally at [email protected].
In beauty AND health,
Hayley

---
 This post contains links to a site with affiliate links. You do not pay any extra for products, but we receive a small commission from your purchase. We only share products we love, and appreciate you purchasing through our links!