Thank you for your interest in becoming an affiliate of The 30 Day Guide to Paleo program!
We've got great news – ANYONE can become an affiliate for the 30 Day Guide to Paleo. As an affiliate, you will earn a 50% commission for each sale of the program.
To become an affiliate, simply create an account with Clickbank, then come back here once you have an Affiliate ID. It's THAT EASY.
How to create your program affiliate links:
For basic affiliate links, simply copy this link "http://YOURNAMEHERE.foodlvrs11.hop.clickbank.net" and replace "YOURNAMEHERE" with your Clickbank ID.
To make an affiliate link with an image on your website, simply copy and paste the below code into an HTML widget on your blog or website and replace "YOURNAMEHERE" with your own Clickbank ID>
Instructions for Blogger: Save the images you wish to use to your computer. You'll need to select the "image" widget for your sidebar. Upload our image for the widget, then for "Url" paste in your affiliate url, which is the href="______________________" line. Make sure you only copy what is between quotation marks for the link, and replace the YOURNAMEHERE part with your affiliate ID.
Images you can use to promote The 30 Day Guide to Paleo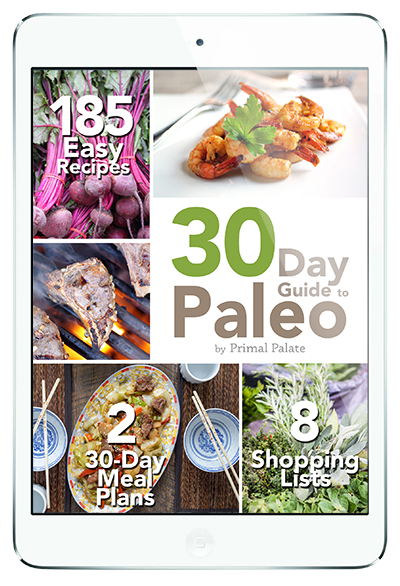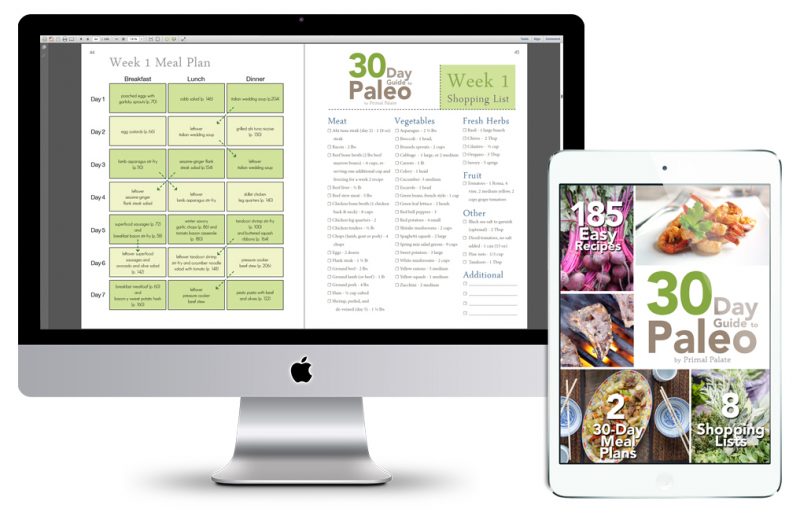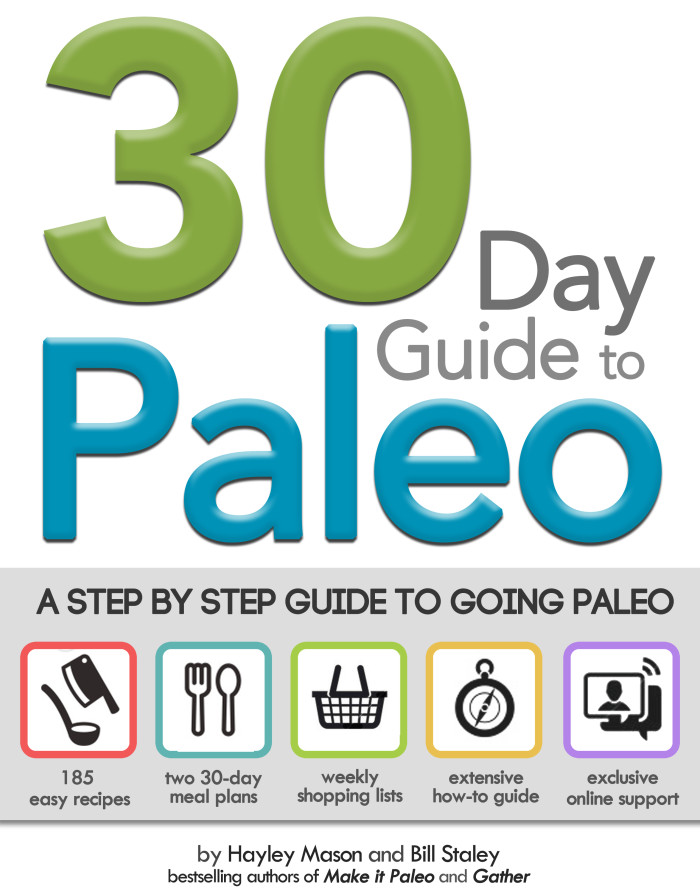 Embed the ABOVE image into your site or blog,
remember to replace YOURNAMEHERE with your affiliate ID
<a href="http://YOURNAMEHERE.foodlvrs11.hop.clickbank.net" target="blank"><img src="https://www.primalpalate.com/wp-content/uploads/2013/11/eBook-Cover-700×895.jpg" alt="30 Day Guide to Paleo eBook" width="700″ height="895″ /></a>
(You can rescale this image down to fit your needs. Just change the width and height values at the end of the code, making sure you shrink both values proportionately!)

Embed the ABOVE image into your site or blog, remember to replace YOURNAMEHERE with your affiliate ID
<a href="http://YOURNAMEHERE.foodlvrs11.hop.clickbank.net" target="blank"><img src="https://www.primalpalate.com/wp-content/uploads/2012/07/eBook-Cover-banner-700×184.jpg" alt="30 Day Guide to Paleo eBook" width="700″ height="184″ /></a>
(You can rescale this image down to fit your needs. Just change the width and height values at the end of the code, making sure you shrink both values proportionately!)

Embed the ABOVE image into your site or blog, remember to replace YOURNAMEHERE with your affiliate ID
<a href="http://YOURNAMEHERE.foodlvrs11.hop.clickbank.net" target="blank"><img src="https://www.primalpalate.com/wp-content/uploads/2012/07/eBook-banner-728×90.jpg" alt="30 Day Guide to Paleo eBook" width="728″ height="90″ /></a>
(You can rescale this image down to fit your needs. Just change the width and height values at the end of the code, making sure you shrink both values proportionately!)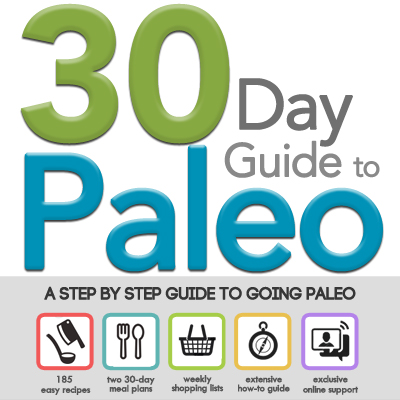 Embed the ABOVE image into your site or blog, 
remember to replace YOURNAMEHERE with your affiliate ID
<a href="http://YOURNAMEHERE.foodlvrs11.hop.clickbank.net" target="blank"><img src="https://www.primalpalate.com/wp-content/uploads/2012/07/eBook-Cover-Small-Square.jpg" alt="30 Day Guide to Paleo eBook" width="400″ height="400″ /></a>
(You can rescale this image down to fit your needs. Just change the width and height values at the end of the code, making sure you shrink both values proportionately!)
More images to use: