Fermented Dill Pickles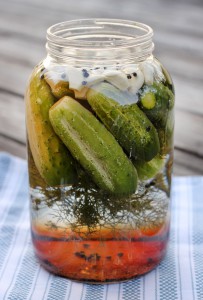 Fermented foods contain a host of beneficial bacteria (probiotics) that promote good gut health and digestion. Aside from doing good things for your gut, these pickles are absolutely delicious - with a distinct snap and crunch.
Yield: 5 pints of pickles
Todd's Pickles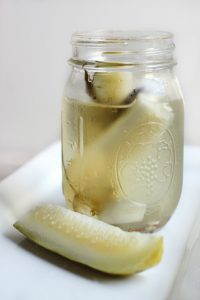 DIY Healthy and Sugar-free Rosemary Pickles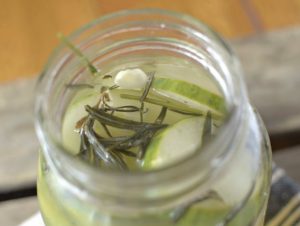 Stop buying pickles and start making your own with this simple and sugar-free!
Scrambled Eggs with Lox and Capers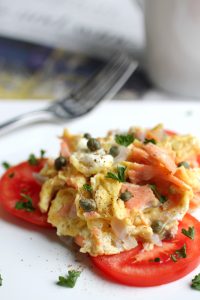 Growing up, my family would often serve lox with bagels and cream cheese at family brunches. This was always a special occasion when family came into town. In my mind, I can still taste the flavors of a toasted bagel topped with cream cheese, lox, red onion, tomato, and capers. For our version of this dish, we replaced the bagel and cream cheese with eggs for an equally delicious and much healthier version.
—Hayley
cook:
2 hours and 20 minutes
Serves: 4
Rouladen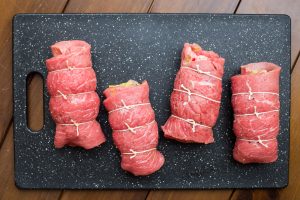 Rouladen is the German version of the French roulade, which is a roll made with thinly-sliced meat. The German version is interesting in that it probably came from Germans using items they had on hand most of the time – mustard, pickles, onion, and pork – to make something that's unique in its own right. What's even better is that these characteristics also make it easy to throw together this delicious meal with items you probably already have in your kitchen. There's no denying the French influence on this dish, with its use of a wine and broth braise (although Germans sometimes use beer instead) and mirepoix vegetables to add flavor. It's commonly thought that Rouladen was originally made with strips of pork, although beef has become the most popular meat for this dish over the past century.