UPDATE: May 28, 2019
Hello friends,
Many of you have asked about the status of the lawsuit McCormick has filed against us for our New Bae Seasoning. By way of background, last year, McCormick sued Primal Palate for trademark infringement claiming that our New Bae spice would confuse consumers of its Old Bay spice. We strongly disagreed. In fact, we see New Bae as clearly different from Old Bay, though both fall within the broad category of bay spices. For that reason, we have refused to change our name and destroy all bottles of New Bae, something that McCormick has petitioned the court to force us to do. We have spent months defending our position and will continue that fight for as long as we can.
Here is the status:
Discovery
The discovery phase has recently come to a close. McCormick's lawyers requested, and we provided, a pile of documents concerning the development, sales, and marketing of New Bae Seasoning. As is our style, we have been as transparent as possible in providing as much as we can within reason to their numerous requests. Yet McCormick continues to make new document requests where documents do not exist or where the requested documents are not at all relevant.
Depositions
McCormick took my deposition along with that of our business partner Tony, Hayley's uncle. Going through the deposition was quite stressful. McCormick's lawyer was rude at times and did not let me finish some of my answers. It got so bad at points that we had to leave the room until she could behave professionally and respectfully.
McCormick has pressed to take Hayley's deposition, something that we initially resisted because Hayley is currently pregnant. Being an IVF pregnancy, this carries a significant amount of stress for Hayley, which was communicated to their lawyers and something that we have continued to resist. Under pressure, we have reluctantly agreed to make Hayley available for a three-hour deposition in July.
McCormick's push did not stop there, however. They tried to depose our lawyer and only backed-down in the face of threatened sanctions. They have also dragged other people/brands into the deposition mess, including our friends at Whole30. This is very disappointing and seems to be a tactic to cause friction or undue stress between us and our community. Big THANKS to any and all that have had to respond to their requests – we LOVE you and all your support!
Trial
We are ready for trial whenever they are. In fact, we are looking forward to airing the dispute in open court and before the public as we feel confident in our position. I am not sure when that trial will take place, however, as McCormick is now asking the court for more time to take open-ended discovery.
We will continue to update you with the status.
---
When we started Primal Palate Organic Spices, our goal was to help make healthy cooking easier for everyone. We wanted to create a product that would eliminate the stress and effort of bringing healthy meals to the table. We are always striving to offer organic, healthy options for our audience, and provide full transparency with ingredients, so that you as the consumer would be able to know exactly what's fueling your body.
With that in mind, we need to be transparent with you on a different matter. McCormick has filed a trademark lawsuit against Primal Palate for our New Bae Seasoning. Our blend is of course a nod to Old Bay, since we are always striving to offer organic, healthy options for our audience, and provide full transparency with ingredients.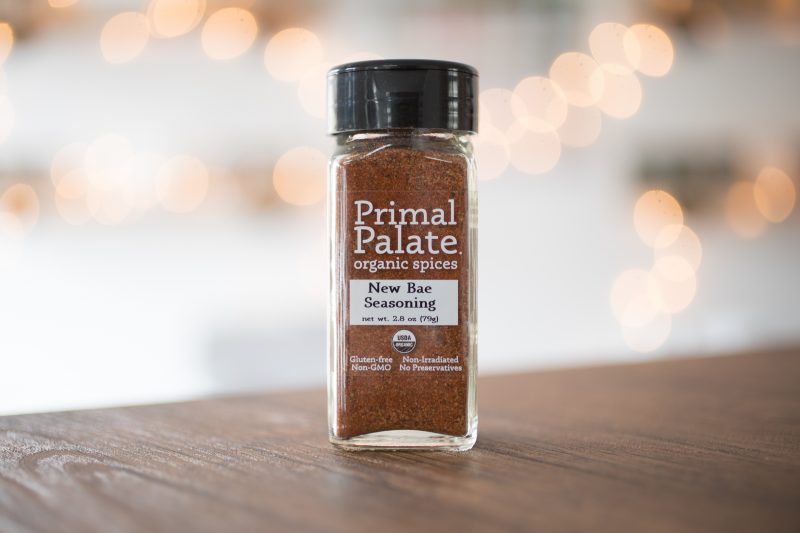 We do not see any merit to their claims, as we feel like it's far from likely to confuse customers, and our blends are also very, very different. In fact, the way we named it was meant to differentiate it, not to mention we don't even know what the ingredients are in Old Bay.
We have reached out to McCormick multiple times to try to work together without lawyers, which they have rejected.We're going to stand by our right to market this organic blend, and continue to offer all of you healthy, organic, flavorful spice blends.
How can you help?
1. Most importantly, keep enjoying New Bae! Experiment with your New Bae, try new recipe ideas, and share your love by posting photos of your recipes and tagging #saveNewBae
2. Be an educated consumer. Demand ingredient transparency in the products you purchase. Fuel your body with high quality, fresh and organic ingredients.
3. Stay informed, check back as we continue to update this page with any developments.
---
Legal Documents filed with the US District Court in Maryland
Copy of the Complaint filed by McCormick and Company
Copy of our Response to the Complaint
---
Learn more:  News Stories
KDKA Pittsburgh Interview                  NPR Interview
Washington Post Perspective Column
---
We're proud to stand behind our line of organic spices, proudly saying: These are the highest quality spices available. Period. Our spices are certified USDA-Organic, Whole30 Approved (except for Gingersnap),  Certified Gluten-Free, Kosher, Non-GMO, and Non-Irradiated. In other words, they are un-messed-around-with, and just as nature intended!