The giveaway has ended. Thank you!
Picture this. It's a warm Saturday afternoon, and you're getting ready to do some weekend baking from Make It Paleo 2, our brand new cookbook! Up on the list is a layer cake with a meringue frosting. Which, as you might guess from the title, is a copy of the wedding cake we had at OUR wedding. Super yum!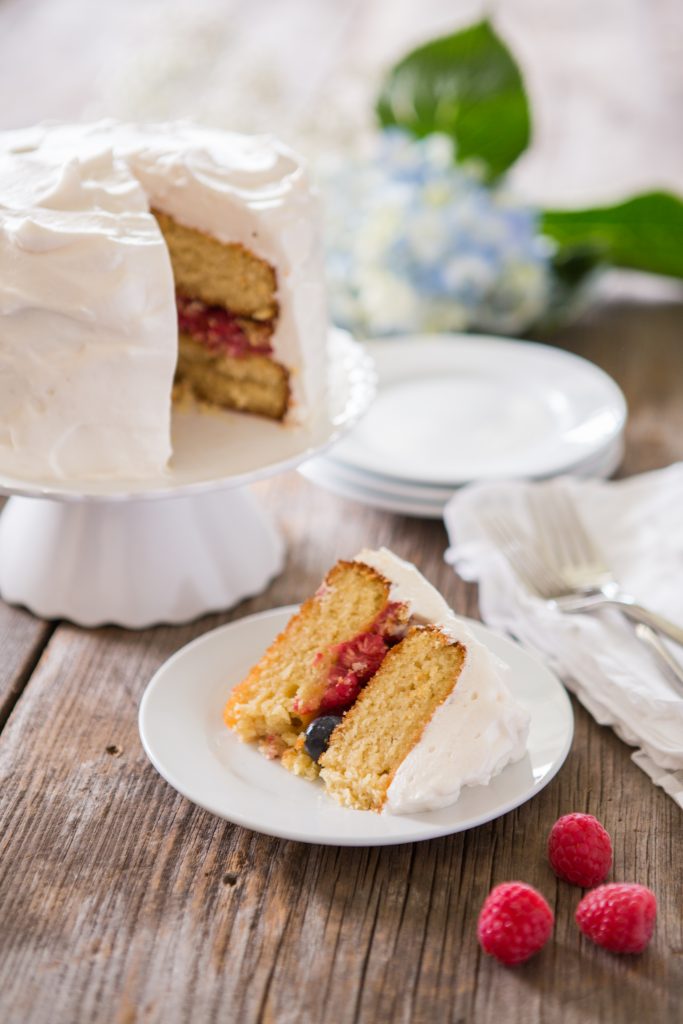 And you have the perfect tool for an afternoon full of baking sweet treats. A KitchenAid stand mixer. But not just any KitchenAid mixer. The BIG ONE. Their 7 quart mixer is the top of the line consumer model, basically a professional mixer that they can sell to regular folks. It's the culinary equivalent of putting on your superhero cape… suddenly, you can do anything!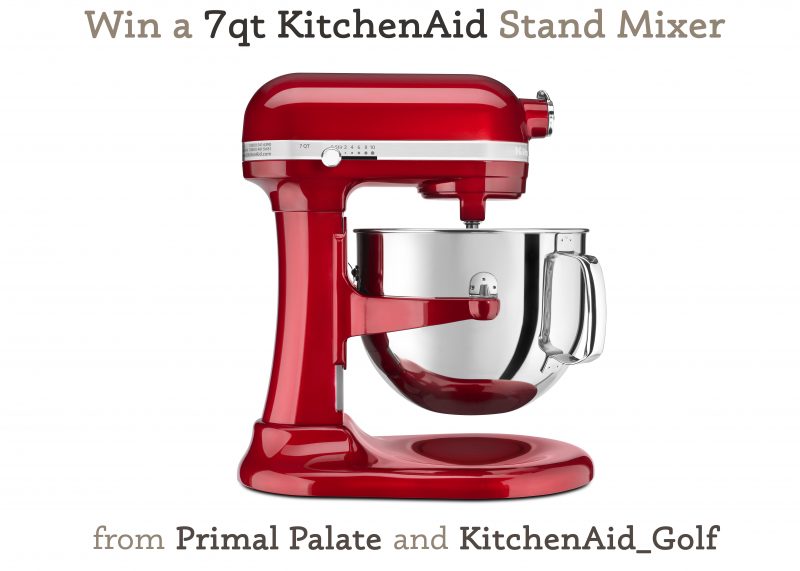 (Click above to PIN this image!)
We're IN LOVE with our 7 quart KitchenAid.
We've been fortunate to have this very same mixer in our kitchen for three years now, and it is, without a doubt, the most reliably awesome countertop appliance we own. There's one thing you can always count on: a KitchenAid will do exactly what its supposed to do. How many things can you actually say that about these days? We've used our 7qt KitchenAid through the making of THREE cookbooks, and it has never let us down!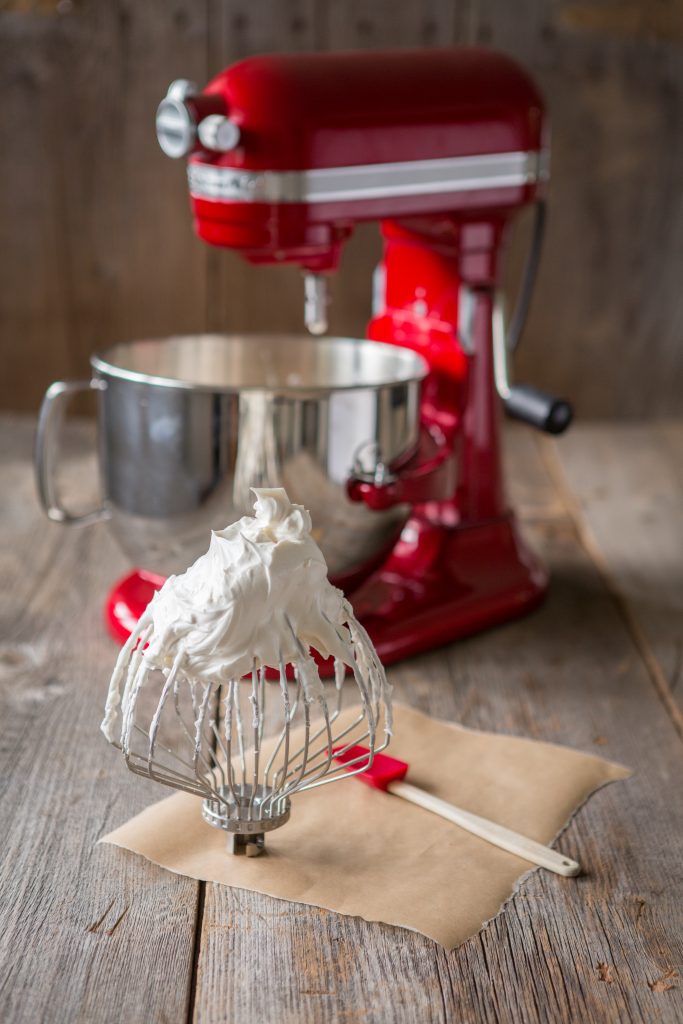 Meringue Frosting (Pg 382) from Make It Paleo 2
Well, you're here to have a shot at winning one, right? Cool! We always love giving things away that we ALSO love, and can stand behind. This is always our favorite giveaway of the year, because it's a product we thoroughly believe in. Every spring, we partner with KitchenAid in celebration of their sponsorship of the senior PGA event. This year's 2015 Senior PGA event is being held at French Lick Resort (in Indiana), which is a Pete Dye designed golf course. As a former landscape architect, that name carries some serious clout (sort of like having a Picasso painting, or living in a building designed by Frank Lloyd Wright, or eating a dish personally cooked by Thomas Keller). You get the point, yeah? It's a big deal.
So in celebration of KitchenAid and the Senior PGA Tour event at French Lick, we get to give away their biggest and best stand mixer! Seriously!
Let's take a moment to admire it in action:
(You can find that recipe at the bottom of this post!)
So picture yourself winning one of these! Entering this year's giveaway is easier than ever before.
How To Enter
(The giveaway has ended. Thank you!)
There are just THREE steps to entering, and both are required.
(Not on twitter? Join the Primal Palate / KitchenAid email Newsletter here). If you already follow KitchenAid_Golf on Twitter, it counts.
Follow @kitchenaid_golf
2. Register for Primal Palate
Being a registered user lets you use our site to its fullest potential, including using our free meal planner tool, myKitchen! Learn more about the perks of being a member HERE. If you are already registered for our site, it counts.

3. Comment below
Tell us what you would make first with your brand new KitchenAid, if you win! NOTE: Your comment will not show up immediately. Don't worry. If you were logged in when you wrote it, it will show up eventually.
That's it! Good luck!
Contest Details:
This contest is open to residents of the United States and Canada only.
Prior registration for Primal Palate counts for entry, and prior following of KitchenAid_Golf on Twitter also counts for entry.
Contest ends May 18, 12:00 pm EST.
One entry per person
Entrant must complete all three steps to enter (winning entry will be checked for verification of completion).
Contest prize is a 7qt KitchenAid stand mixer, approximate retail value $699.99.